8.5 IMDb
Neil Patrick Harris stars as Billy, A.K.A. Dr. Horrible, a budding super-villain whose plans for world domination continually go awry. His two goals: getting accepted into the Evil League of Evil, and working up the guts to speak to his laundromat crush Penny, played by Felicia Day. The only thing standing in his way is Captain Hammer, Billy's superhero arch-nemesis played by Nathan Fillion With one big score, Billy could get into the E.L.E. and earn the respect of Penny, but only if he can keep her away from the dashing Captain Hammer...
Befejezett / kaszált 2008.07 - 2008.07 | 13 perc @Hulu
Alkotók: Joss Whedon, Jed Whedon, Zack Whedon, Maurissa Tancharoen
Galéria Neil Patrick Harris (Billy / Dr. Horrible), Nathan Fillion (Captain Hammer), Felicia Day (Penny)
Vígjáték, Zene, Sci-fi, tudományos fikció, Science Fiction, Rövid-sorozat, Musical
Honlap | IMDb | SorozatJunkie | TV Maze | TMDB
2008
07.15.
18:00
1×1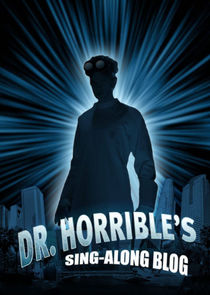 Epizód adatlap | SorozatJunkie | IMDb | Hozzászólások (0) |
We are introduced to Dr. Horrible who tells us through musical numbers about his plan for world domination, his arch nemesis; Captain Hammer and his long-time crush on the girl from the laundromat; Penny. Penny also happens to be falling for Captain Hammer after he 'saves her life.'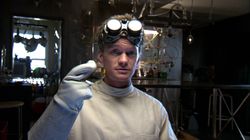 2008
07.17.
18:00
1×2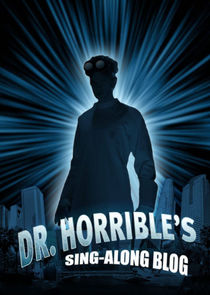 Epizód adatlap | SorozatJunkie | IMDb | Hozzászólások (0) |
After accidentally introducing Penny and Captain Hammer in the first place, Dr. Horrible is devastated that they seem pretty close. He concentrates on his freeze ray heist but after another setback, Bad Horse insists on a special demonstration of evil.
2008
07.19.
18:00
1×3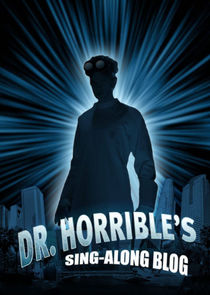 Epizód adatlap | SorozatJunkie | IMDb | Hozzászólások (0) |
Bad Horse has insisted that only a murder will get Dr. Horrible into the Evil League of Evil, and now that Captain Hammer is dating Penny, his death seems to be the perfect choice. Will the prospective super-villain pull off his dastardly plan? And what will Penny think of him if he succeeds?