Dr. Horrible szerepében:
Neil Patrick Harris 1973-06-15 Albuquerque, New Mexico, USA
Neil Patrick Harris (born June 15, 1973) is an American actor, singer, writer, producer, and television host. Primarily known for his comedic television roles and dramatic and musical stage roles, he has received multiple accolades throughout his career, including a Tony Award, five Primetime Emmy Awards, and nominations for a Grammy Award and three Screen Actors Guild Awards. On television, he is known for playing the title character on the ABC series Doogie Howser, M.D. (1989–1993), for which he was nominated for the Golden Globe Award for Best Actor – Television Series Musical or Comedy, as well as Barney Stinson on the CBS series How I Met Your Mother (2005–2014, for which he was nominated for four Emmy Awards), and Count Olaf on the Netflix series A Series of Unfortunate Events (2017–2019). Harris is also known for his role as the title character in Joss Whedon's musical Dr. Horrible's Sing-Along Blog (2008) and a fictional version of himself in the Harold & Kumar film series (2004–2011). His other films include Starship Troopers (1997), Beastly (2011), The Smurfs (2011), The Smurfs 2 (2013), A Million Ways to Die in the West (2014), and Gone Girl (2014). In 2010, Harris won two awards at the 62nd Primetime Emmy Awards, winning for Outstanding Guest Actor in a Comedy Series for his guest appearance on Glee, and Outstanding Special Class Program for hosting the Tony Awards in 2009; he has won the latter award three additional times for hosting the show in 2011, 2012, and 2013. He also hosted the Primetime Emmy Awards in 2009 and 2013, and hosted the 87th Academy Awards in 2015, thus making him the first openly gay man to host the Academy Awards. In 2014, he starred in the title role in Hedwig and the Angry Inch on Broadway, for which he won the 2014 Tony Award for Best Leading Actor in a Musical. Harris was named one of Time magazine's 100 Most Influential People in 2010.[4] He is married to David Burtka. In 2010, they had twins via surrogacy.
The Movie DB adatlap | IMDb adatlap
---
Captain Hammer szerepében:
Nathan Fillion 1971-03-27 Edmonton, Alberta, Canada
Nathan Fillion (born March 27, 1971, height 6' 1½" (1,87 m)) is a Canadian actor, currently starring as Richard Castle on the ABC series Castle. He is also known for his portrayal of the lead role of Captain Malcolm Reynolds in the television series Firefly and its film continuation Serenity, and to a lesser extent for his regular role as Johnny Donnelly on the sitcom Two Guys and a Girl. Fillion has been involved in TV soap operas like One Life to Live, traditionally distributed films like Slither and Trucker, Internet-distributed films like Dr. Horrible's Sing-Along Blog, voice-over work like the video games Halo 3: ODST and Halo: Reach, and the theatre. He has also been recognized for his looks in People and Entertainment Weekly. Fillion's public service work includes the co-founding of Kids Need to Read, an organization dedicated to getting more books into underfunded libraries.
The Movie DB adatlap | IMDb adatlap
---
Penny szerepében:
Felicia Day 1979-06-28 Huntsville, Alabama, USA
Kathryn Felicia Day is an American actress, known for her work as "Vi" on the TV series Buffy the Vampire Slayer and for parts in movies such as Bring It On Again and June, as well as the Internet musical, Dr. Horrible's Sing-Along Blog. Day is also the star, script writer and producer of the original web series The Guild, a show loosely based on her life as a gamer, which is directed by Sean Michael Becker. She is a member of the Board of Directors of the International Academy of Web Television.
The Movie DB adatlap | IMDb adatlap
---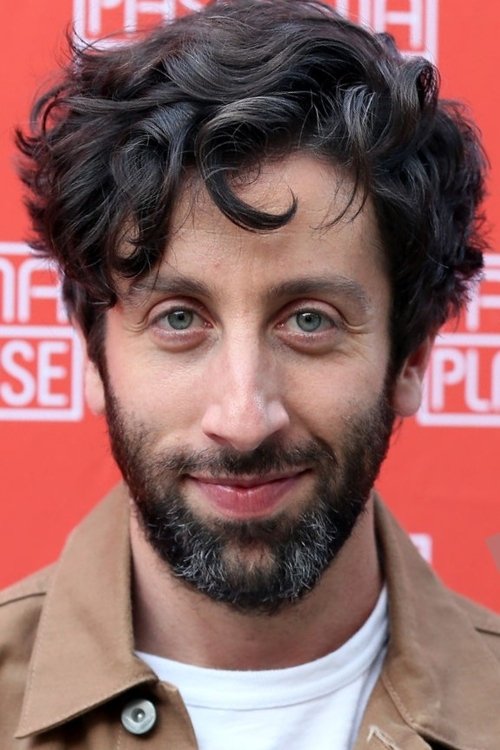 Moist szerepében:
Simon Helberg 1980-12-09 Los Angeles, California, USA
Simon Maxwell Helberg (born December 9, 1980) is an American actor, comedian, and musician. He is known for playing Howard Wolowitz in the CBS sitcom The Big Bang Theory (2007–2019), for which he won the Critics' Choice Television Award for Best Supporting Actor in a Comedy Series, and as Cosmé McMoon in the film Florence Foster Jenkins (2016), for which he was nominated for the Golden Globe Award for Best Supporting Actor – Motion Picture. Helberg has appeared on the sketch comedy series MADtv, and has further performed in films such as Old School (2003), Good Night, and Good Luck (2005), Walk Hard: The Dewey Cox Story (2007), A Serious Man (2009) and Annette (2021).
The Movie DB adatlap | IMDb adatlap