June Osborne / Offred / Ofjoseph szerepében:
Elisabeth Moss 1982-07-24 Los Angeles, California, USA
Elisabeth Singleton Moss (born July 24, 1982) is an American actor and producer. She is known for her work in several television dramas, earning such accolades as two Primetime Emmy Awards and two Golden Globe Awards, which led Vulture to name her the "Queen of Peak TV". Moss began acting in the early 1990s and first gained recognition for playing Zoey Bartlet, the youngest daughter of President Josiah Bartlet, in the NBC political drama series The West Wing (1999–2006). Wider recognition came for playing Peggy Olson, a secretary-turned-copywriter, in the AMC period drama series Mad Men (2007–2015). She won the Golden Globe Award for Best Actress – Miniseries or Television Film for playing a detective in the BBC miniseries Top of the Lake (2013), and she won the Primetime Emmy Award for Outstanding Lead Actress in a Drama Series and Outstanding Drama Series for producing and starring in the Hulu dystopian drama series The Handmaid's Tale (2017–present). In film, Moss has appeared in Girl, Interrupted (1999), Virgin (2003), Get Him to the Greek (2010), The One I Love (2014), Listen Up Philip (2014), Queen of Earth (2015), The Square (2017), The Seagull (2018), Her Smell (2018), Us (2019), and The Invisible Man (2020). Her theatre work includes Broadway productions of David Mamet's Speed the Plow and Wendy Wasserstein's The Heidi Chronicles. For the latter, she received a nomination for the Tony Award for Best Actress in a Play. She has also appeared in the West End production of Lillian Hellman's The Children's Hour. Description above from the Wikipedia article Elisabeth Moss, licensed under CC-BY-SA, full list of contributors on Wikipedia.
The Movie DB adatlap | IMDb adatlap
---
Serena Joy Waterford szerepében:
Yvonne Strahovski 1982-07-30 Werrington Downs, Sydney, New South Wales, Australia
Yvonne Strahovski (born Strzechowski on 30 July 1982) is an Australian actress. Born in Australia to Polish immigrant parents, Strahovski speaks Polish and English. After graduating from University of Western Sydney she featured in a number of Australian television shows before winning the starring role of Sarah Walker in the American television series Chuck.
The Movie DB adatlap | IMDb adatlap
---
Aunt Lydia / Miss Clements szerepében:
Ann Dowd 1956-01-30 Holyoke, Massachusetts, USA
Ann Dowd is an American actress. She decided to become an actress while a premed student at the College of the Holy Cross in Worcester, Massachusetts. She graduated in 1978 and went on to study at The Theatre School at DePaul University. In 1993 she won the Clarence Derwent Award for her performance in the play Candida. She has appeared in television shows including House, The X-Files, Third Watch and Law & Order: Special Victims Unit. Films Dowd has appeared in include Lorenzo's Oil, Philadelphia, Apt Pupil, Garden State and Flags of Our Fathers.
The Movie DB adatlap | IMDb adatlap
---
Janine Lindo / Ofwarren / Ofdaniel / Ofhoward szerepében:
Madeline Brewer 1992-05-01 Pitman, New Jersey, USA
Madeline Kathryn Brewer is an American actress who has appeared in the Netflix original series Orange Is the New Black and Hemlock Grove, the Hulu series The Handmaid's Tale, and the Netflix horror film Cam. Wikipedia
The Movie DB adatlap | IMDb adatlap
---
Nick Blaine szerepében:
Max Minghella 1985-09-16 Hampstead, London, England, UK
Max Giorgio Choa Minghella (born 16 September 1985) is an English actor. The son of late film director Anthony Minghella, he has appeared in several dramatic American films, making his feature film debut in 2005's Bee Season and starring in 2006's Art School Confidential. He also appears as Divya Narendra, one of the Harvard upperclassmen who sues Mark Zuckerberg for stealing the idea behind Facebook, in 2010's The Social Network.
The Movie DB adatlap | IMDb adatlap
---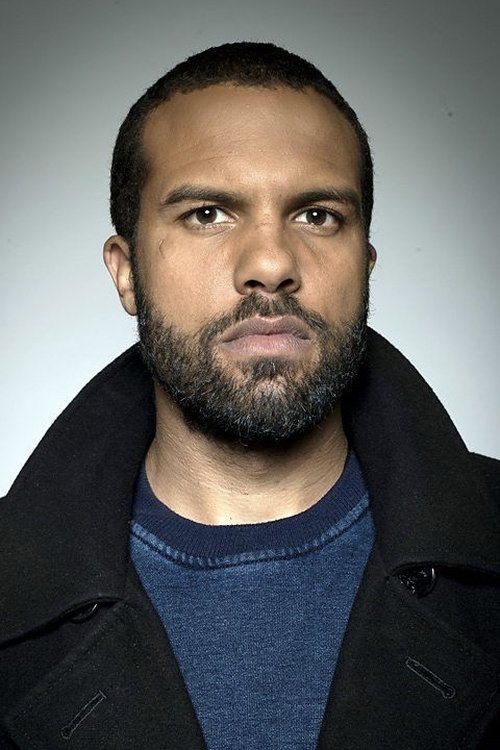 Lucas 'Luke' Bankole szerepében:
O.T. Fagbenle 1981-01-22 London, England, UK
Born in London and raised across London, Spain, and Nigeria, Fagbenle was a world traveler at a young age. As a child, music was his passion and he played the saxophone in bands across Europe, performing at the Edinburgh Festival, Wembley Arena, the Royal Albert Hall, and even touring Spain. When he was 16 years old, Fagbenle landed his first proper role in a Nigerian adaptation of the William Shakespeare play Macbeth. Originally hired to play the saxophone, Fagbenle was also given several lines in the play, and he knew at that moment that acting was his calling. The director was so impressed by Fagbenle's work, by the second revival of the play he had secured the lead role. Fagbenle went on to attend the prestigious Royal Academy of Dramatic Arts, graduating early in 2001 and joining alumni such as Sean Bean, Ralph Fiennes, and Anthony Hopkins. Theatre became his passion, as he appeared in dozens of plays across the UK, working in notable productions including the national tours of shows such as Ragamuffin, Romeo & Juliet [as Mercutio], and the West End debut of Porgy and Bess, the musical. Fagbenle was soon offered his first lead role for the stage, in John Guare's award winning play Six Degrees of Separation. His work was met by outstanding reviews, and a M.E.N. Theatre Award for Best Actor in a Leading Role. While Fagbenle's career flourished on the theatre front, he also made his break into film and television. In 2006, Fagbenle made his feature film debut, appearing in The Weinstein Company's Breaking and Entering (2006) opposite Jude Law, Robin Wright, and Juliette Binoche. He was next seen in I Could Never Be Your Woman (2007) in 2007 alongside Michelle Pfeiffer, Paul Rudd, and Saoirse Ronan. In 2008, he made his first appearance on US television, starring on NBC's Quarterlife (2007) playing John, a singer songwriter-- where Fagbenle was able pen and perform all the songs his character played on the show. 2008 also brought starring roles for Fagbenle in the UK; as he appeared in the critically acclaimed Walter's War (2008) as Walter Tull, a biopic of the first mixed heritage officer in the British Army, and Consuming Passion (2008) for the BBC. In 2010, Fagbenle took a leading role as Chris in the BBC One flagship show Material Girl (2010). He also starred in the television series Thorne: Sleepyhead (2010) and Thorne: Scaredycat (2010), adaptations of the Mark Billingham novels Sleepyhead and Scaredy Cat. Directed by 24 (2001) producer Stephen Hopkins, the six one hour episodes also starred Sandra Oh, and David Morrissey, and was sold to over 100 countries. 2010 also brought Fagbenle back to the states, where he starred opposite Tia and Tamera Mowry in the Lifetime movie Double Wedding (2010). In his down time, Fagbenle loves to go backpacking, play basketball, and volunteers at numerous schools, putting on free drama and music classes for kids.
The Movie DB adatlap | IMDb adatlap
---
---
Rita Blue szerepében:
Amanda Brugel 1978-03-24 Pointe-Claire, Quebec, Canada
Amanda Brugel (born March 24, 1978) is a Canadian actress. Born in Quebec, she later moved to Toronto to study at York University's renowned theatre program with a Fine Arts Talent Scholarship and graduated with a BFA degree. Since then, she has starred in numerous film and television productions, including, most recently, Hulu's Emmy Award-winning series The Handmaid's Tale (2017-present).
The Movie DB adatlap | IMDb adatlap
---
Mark Tuello szerepében:
Sam Jaeger 1977-01-29 Toledo, Ohio, USA
Samuel Heath Jaeger (born January 29, 1977) is an American actor and screenwriter. Jaeger graduated from Perrysburg High School in 1995 and in 1999, he received a Bachelor of Fine Arts Degree at Otterbein College. He married Amber Marie Mellott on 25 August 2007.
The Movie DB adatlap | IMDb adatlap
---
Commander Joseph Lawrence szerepében:
Bradley Whitford 1959-10-10 Madison, Wisconsin, USA
Bradley Whitford (born October 10, 1959) is an American film and television actor. He is best known for his roles as Deputy White House Chief of Staff Josh Lyman on the NBC television drama The West Wing, as Danny Tripp on Studio 60 on the Sunset Strip, as Dan Stark in the Fox police buddy-comedy The Good Guys, as Red John in the CBS series The Mentalist, and as antagonist Eric Gordon in the film Billy Madison. Whitford has been nominated for three consecutive Emmy Awards from 2001-2003 for "Outstanding Supporting Actor in a Drama Series" for his role on The West Wing, winning the award in 2001. This role has also garnered him three consecutive Golden Globe Award nominations for "Best Performance by an Actor in a Supporting Role". Description above from the Wikipedia article Bradley Whitford, licensed under CC-BY-SA, full list of contributors on Wikipedia.
The Movie DB adatlap | IMDb adatlap