7.6 IMDb
Kin charts the lives of the Kinsellas, a small but tight-knit crime family embroiled in a war against a powerful drug kingpin, Eamon Cunningham.
A boy is killed and his family embark on a gangland war with an international cartel – a war that is impossible to win. It's David and Goliath. Out-numbered, out-financed and out-gunned, the Kinsellas find themselves holed up in their Dublin stronghold while their businesses fail, and family members and associates are picked off. But they have something the cartel does not: the unbreakable bonds of blood and family. Kin is a world where gangsters are treated like reality stars, with nicknames and celebrity status, where assassins dress up as women, and drug dealers keep exotic pets in their den. A world of drugs and guns and murder and loyalty and family and men…and a woman.
Futó sorozat 2021.09 - 2021.09 | 65 perc @RTÉ ONE , IE
Alkotók: Ciaran Donnelly, Peter McKenna
Galéria Charlie Cox (Michael Kinsella), Clare Dunne (Amanda Kinsella), Aidan Gillen (Frank Kinsella), Sam Keeley (Eric "Viking" Kinsella), Emmett J. Scanlan (Jimmy Kinsella), Maria Doyle Kennedy (Bridget "Birdy" Goggins), Yasmin Seky (Nikita Murphy), Ciarán Hinds (Eamon Cunningham), Francis Magee (Bren Kinsella) És a többiek
Honlap | IMDb | SorozatJunkie | TV Maze | TMDB
2023
03.19.
22:30
2×1
Epizód adatlap | SorozatJunkie | IMDb | Hozzászólások (0) |
A new threat rears its head when members of a Turkish cartel inform the Kinsellas that Eamon owed a them sizable debt and the debt is now theirs.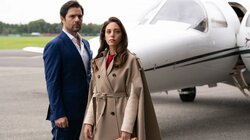 2023
03.26.
22:30
2×2
Epizód adatlap | SorozatJunkie | IMDb | Hozzászólások (0) |
All hell breaks loose with the unexpected arrival of a family member and while Viking welcomes him with open arms, the rest of the Kinsellas are not so pleased - most of all Amanda.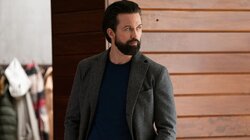 2023
04.02.
22:30
2×3