8.6 IMDb
Az 1960-as években játszódó sorozat Endeavour Morse-ot követi korai éveiben rendőrként. Morse részt vesz egy sor nyomozásban Oxfordban partnere, Fred Thursday detektívfelügyelő mellett.
Futó sorozat 2013.04 - 2020.02 | 120 perc @ITV , GB
Alkotó: Russell Lewis
Galéria Shaun Evans (Endeavour Morse), Roger Allam (Fred Thursday), James Bradshaw (Dr. Max DeBryn), Anton Lesser (Chief Superintendent Reginald Bright), Sean Rigby (DS Jim Strange), Caroline O'Neill (Win Thursday), Abigail Thaw (Dorothea Frazil), Sara Vickers (Joan Thursday), Dakota Blue Richards (WPC Shirley Trewlove) És a többiek Jack Laskey (DS Peter Jacques), Lewis Peek (DC George Fancy)
Honlap | IMDb | SorozatJunkie | TV Maze | TMDB
magyar TV vetítési időpontok
2021
09.12.
21:00
8×1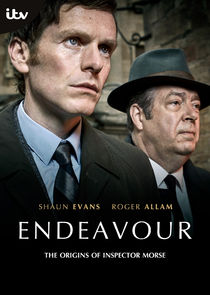 Epizód adatlap | SorozatJunkie | IMDb | Hozzászólások (0) |
It's the start of 1971 - though wearied from the events of the past year, there's no chance of 'light duties' at the CID. Crestfallen and rarely without a scotch in hand, Endeavour finds himself right back in the thick of it when an explosive murder at an Oxford college has potentially far-reaching political ramifications. Meanwhile, the IRA have made a threat against the life of the Oxford Wanderers' star striker, and Endeavour is tasked with the duty of acting bodyguard.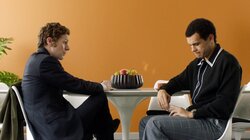 2021
09.19.
21:00
8×2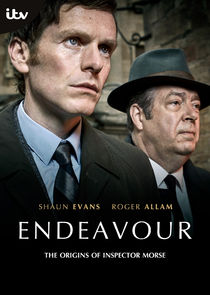 Epizód adatlap | SorozatJunkie | IMDb | Hozzászólások (0) |
May 1971, and a cab driver is found dead in his taxi, owing a large debt to a colleague. 
Investigations into his death leads Endeavour and the team first to a nudist colony, where guests are making the most of the spring sunshine, and later to the heart of a blue movie outfit in London's Soho.
Meanwhile at home, Endeavour receives a guest who reminds him of a past he'd sooner forget. As the investigation into the cab driver's murder unfolds, Endeavour starts to retreat from those close to him and appears set on a course of willful self-destruction.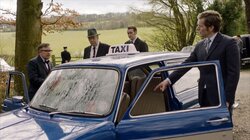 2021
09.26.
21:00
8×3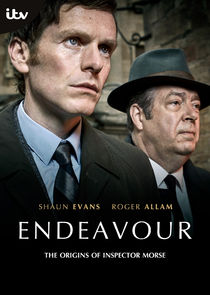 Epizód adatlap | SorozatJunkie | IMDb | Hozzászólások (0) |
In the midst of the 1971's cruel winter, the foundations of Endeavour and Thursday's relationship are profoundly shaken when Thursday unwittingly discovers the extent of Endeavour's problems are greater than anybody could have suspected.
Meanwhile things at home become quote tense for Thursday and Win when they receive disturbing news from abroad.
When a snowstorm splits CID, and they independently work to solve the murder of a college don, Thursday enlists the help of Dorothea, while Endeavour finds himself stranded at an abandoned hotel, a pawn in a game of gruesome revenge.