8.6 IMDb
Az 1960-as években játszódó sorozat Endeavour Morse-ot követi korai éveiben rendőrként. Morse részt vesz egy sor nyomozásban Oxfordban partnere, Fred Thursday detektívfelügyelő mellett.
Befejezett / kaszált 2012.01 - 2020.02 | 120 perc @ITV1 , GB
Alkotó: Russell Lewis
Galéria Shaun Evans (Endeavour Morse), Roger Allam (Fred Thursday), James Bradshaw (Dr. Max DeBryn), Anton Lesser (Chief Superintendent Reginald Bright), Sean Rigby (DS Jim Strange), Caroline O'Neill (Win Thursday), Abigail Thaw (Dorothea Frazil), Sara Vickers (Joan Thursday), Dakota Blue Richards (WPC Shirley Trewlove) És a többiek Jack Laskey (DS Peter Jacques), Lewis Peek (DC George Fancy)
Honlap | IMDb | SorozatJunkie | TV Maze | TMDB
magyar TV vetítési időpontok
2023
02.26.
21:00
9×1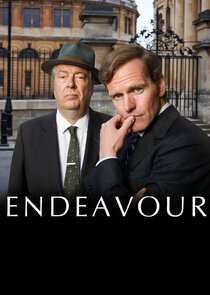 Epizód adatlap | SorozatJunkie | IMDb | Hozzászólások (0) |
It's spring 1972 and Endeavour's return to Castle Gate coincides with another homecoming, that of the celebrated Oxford Concert Orchestra, led by illustrious composer Sir Alexander Lermontov. A gruesome discovery in a College garden leads Endeavour and Thursday to the orchestra's door, and when a second tragedy hits, they uncover a web of secrets.
Meanwhile, grisly London business turns up in Oxford and a criminal from the Smoke is brutally murdered in a derelict warehouse. As the mystery unfolds, Endeavour and Thursday realise there are some unsettling ties to a case the pair had hoped was long since behind them.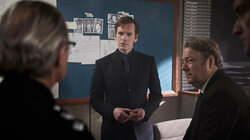 2023
03.05.
21:00
9×2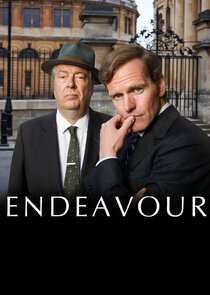 Epizód adatlap | SorozatJunkie | IMDb | Hozzászólások (0) |
Endeavour suspects a connection between a woman's disappearance and her past employer but another missing persons case demands his attention. This time, it's a notable artist, whose work adorns the covers of a series of paperback mysteries.

Meanwhile, reports flood in of stolen cars and wanton criminal damage, as a debauched group of university undergraduates wreak havoc. A murder of a uniformed copper sees Bright command all hands on deck, while, much to Endeavour and Thursday's chagrin the cast of television detective series, Jolly For Short, are in town filming the final series.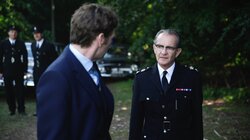 2023
03.12.
21:00
9×3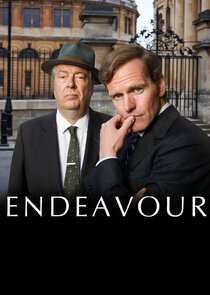 Epizód adatlap | SorozatJunkie | IMDb | Hozzászólások (0) |
Endeavour's investigation into a number of untimely death notices in the Oxford Mail, each with a cryptic message, takes him to a series of funerals, then behind the curtain at a funeral directors', before forcing him to confront his own mortality.

Thursday is facing more than one confrontation of his own, as his past closes in on him. There's trouble in the present to deal with first, and he resorts to desperate measures to protect those he loves most.

At CID, as Strange looks set to transfer to Kidlington, and Bright eyes retirement; where will this leave Endeavour and Thursday?