7 IMDb
Giacomo Casanova, an elderly librarian in a castle in Bohemia, has a lot of memories, which he shares with Edith , a young servant. This takes us into the world of the young Casanova, a dashing Venetian chancer and outlaw who tumbles the ladies of Europe in an astonishing career. But for most of his wandering life, Casanova carries a torch for Henriette, who was snatched from him long ago by his rival Grimani... and for fifty years, Henriette does her best to look after Casanova, even though in all that time they never meet again.
2015
08.07.
14:00
1×1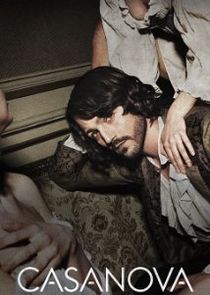 Epizód adatlap | SorozatJunkie | IMDb | Hozzászólások (0) |
Exiled from his beloved Venice, Giacomo Casanova flees to Paris at the dawn of the Enlightenment in hopes of putting his reputation as a playboy behind him. But old habits die hard, and temptation is everywhere as Casanova finds a wealth of new opportunity... and trouble.