BEEF Színész- és szereplőlista
Danny Cho szerepében:
Steven Yeun 1983-12-21 Seoul, South Korea
Steven Yeun (Korean: 연상엽; born Yeun Sang-yeop, December 21, 1983) is a South Korean-American actor. Yeun initially rose to prominence for his role as Glenn Rhee in the television series The Walking Dead (2010–2016). He later starred in and executive produced Minari (2020), earning him critical acclaim and a nomination for the Academy Award for Best Actor, becoming the first Asian American actor to be nominated in this category. Yeun has also appeared in the films I Origins (2014), Okja (2017), Mayhem (2017), Burning (2018), Sorry to Bother You (2018), and Nope (2022), and has voiced main characters in television series such as Voltron: Legendary Defender (2016–2018), Tuca & Bertie (2019), and Invincible (2021-present), among others.
The Movie DB adatlap | IMDb adatlap
---
Amy Lau szerepében:
Ali Wong 1982-04-19 San Francisco, California, USA
Alexandra "Ali" Wong (born April 19, 1982) is an American actress, stand-up comedian, and writer. She is noted for her Netflix stand-up specials Baby Cobra and Hard Knock Wife, as well as her television roles in American Housewife, Are You There, Chelsea?, Inside Amy Schumer, Beef and Black Box. She also wrote for the first three seasons of the sitcom Fresh Off the Boat.
The Movie DB adatlap | IMDb adatlap
---
George Nakai szerepében:
Joseph Lee 1987-12-29 West Lafayette, Indiana, USA
Joseph Lee is a Korean-American actor & fine artist hailing from West Lafayette, Indiana. He began acting on stage while studying political science at Purdue University. His work includes roles in the 2018 Sundance award-winning film Search, TNT's Rizzoli & Isles (as Eric Chen), Vengeance Can Wait (Winner of the Hollywood Fringe Male Golden Performer Award), and commercials for McDonalds, Target, and Lexus. When he is not performing, Joseph spends his time painting and showcasing his artwork throughout the world.
The Movie DB adatlap | IMDb adatlap
---
---
Isaac Cho szerepében:
David Choe 1976-04-21 Los Angeles, California, USA
David Choe is an American artist, musician, and former journalist and podcast host from Los Angeles. Choe's work appears in a wide variety of urban culture and entertainment contexts. He has illustrated and written for magazines including Hustler, Ray Gun and Vice.
The Movie DB adatlap | IMDb adatlap
---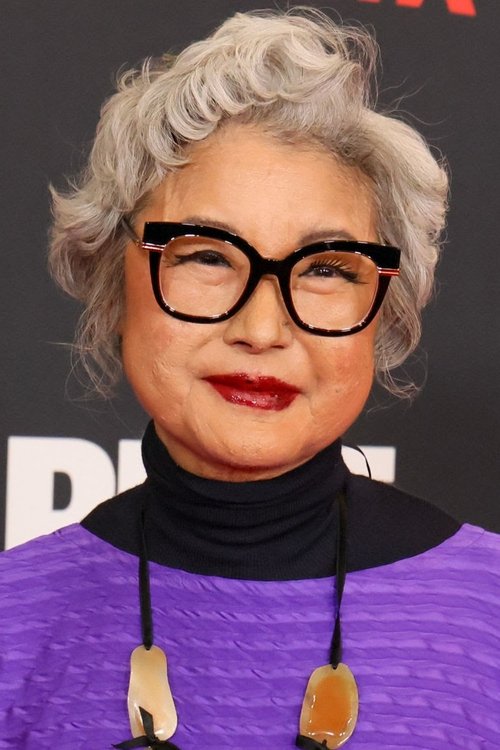 Fumi Nakai szerepében:
Patti Yasutake 1953-09-06 Los Angeles, California, USA
Patti Yasutake is an American film and television actress. She is best known for her portrayal of Nurse Alyssa Ogawa in the Star Trek franchise. Her television acting career began in 1985 with an appearance on the show T.J. Hooker alongside William Shatner, Richard Herd, James Darren and Michelle Phillips. More recently, she appeared on Boston Legal alongside Trek alumni Shatner, René Auberjonois, Corbin Bernsen, Joanna Cassidy and Philip Weyland. She resides in Hollywood, California. She is married.
The Movie DB adatlap | IMDb adatlap