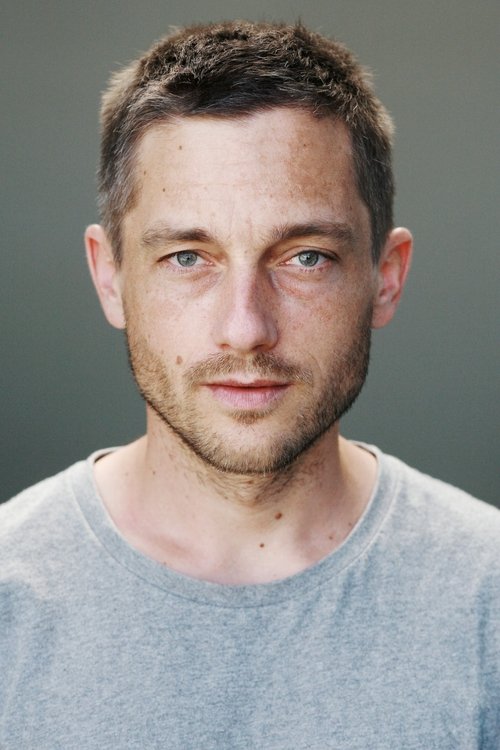 Gereon Rath szerepében:
Volker Bruch 1980-03-09 Monaco di Baviera, Germania
Volker Bruch (born 9 March 1980) is a German television and film actor. He is best known internationally for his leading roles as Wilhelm Winter in the television drama Generation War (2013) and as Inspector Gereon Rath in the TV series Babylon Berlin (2017–present).
The Movie DB adatlap | IMDb adatlap
---
Charlotte Ritter szerepében:
Liv Lisa Fries 1990-10-31 Berlin, Germany
Liv Lisa Fries is a German actress. In 2017, she gained an international following as the female lead Charlotte Ritter in the German TV series Babylon Berlin. She was raised in the Berlin borough of Pankow. Fries studied abroad as an exchange student in Beijing. After receiving her Abitur in 2010, she enrolled in university to study philosophy and literary science, but dropped out as her career as an actress progressed. Fries wanted to become an actress when she was fourteen years old after watching Léon: The Professional because she was impressed by Natalie Portman's performance. Her first film role was in Atomised (2005) (German: Elementarteilchen); however, her role was cut from the film. Her debut occurred in 2006 with an episode of Schimanski, in which she played the female lead role. She performed in the German made-for-television film Sie hat es verdient (2010) as an aggressive, frustrated teenager named Linda who tortures one of her peers. Fries said that during filming, she started feeling lonely and isolated, just like her character. In 2013, she starred in the German tragicomedy Zurich (original title Und morgen Mittag bin ich tot). She received wide critical acclaim for her performance as Lea, a young woman with cystic fibrosis. According to Fries, she prepared for the role by meeting with a patient with the disease, in addition to running up stairs while breathing through a straw. For her role, she was awarded the Bavarian Film Prize 2013, the Max Ophüls Prize, a German Film Critics Award, and the German Director's Prize. Fries received her most prominent role to date when she was cast in 2016 as Charlotte Ritter in the German prestige television show Babylon Berlin. In Babylon Berlin, Fries stars as a police stenographer from a poor background who uses her resourcefulness and connections to investigate a series of crimes in Weimar Republic-era Berlin. The first two series of the show were filmed over eight months beginning in May of 2016 and released consecutively in Fall 2017. Babylon Berlin has been very popular in Germany as well as with international audiences and has elevated Fries to international prominence; Fries is considered one of Germany's upcoming stars and has been featured in many magazines. For her portrayal, Fries shares an Adolf Grimme Award with the Babylon Berlin team. The show went on a yearlong production hiatus during which Fries filmed two projects; she played a recurring role in both seasons of the 2017 American TV series Counterpart, and also co-starred in the film Prélude with Louis Hofmann. In late 2018, Fries began the six-month shoot for the third season of Babylon Berlin which will premiere in Germany in 2020. In addition to her native tongue German, she speaks English, French and Mandarin. As of 2020, Fries lives in a village in Brandenburg.
The Movie DB adatlap | IMDb adatlap
---
---
Alfred Nyssen szerepében:
Lars Eidinger 1976-01-21 Berlin, Germany
Lars Eidinger (born 21 January 1976) is a German stage, television and movie actor. In February 2016, he was named as one of the jury members for the main competition section of the 66th Berlin International Film Festival. He is a member of the ensemble of the Schaubühne theatre in Berlin, with leading roles in productions such as Hamlet and Richard III.
The Movie DB adatlap | IMDb adatlap
---
---
Elisabeth Behnke szerepében:
Fritzi Haberlandt 1975-06-06 East Berlin, East Germany
Fritzi Haberlandt was born in East Berlin, German Democratic Republic on 6th June. She is a theater and television actor known for her roles in Cold Is the Breath of Evening (2000), Babylon Berlin (2017), Summer Window (2011), Learning to Lie (2003), Deutschland 86 (2018) and Deutschland 89 (2020). She won the Bavarian Film Award for Kalt ist der Abendhauch (Cold is the Breath of Evening) and was nominated for the German Film Award for Fenster zum Sommer (Summer Window).
The Movie DB adatlap | IMDb adatlap
---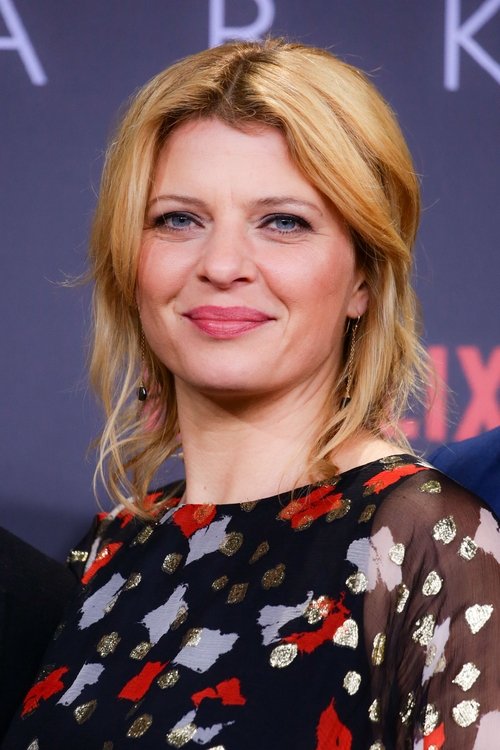 ---
Samuel Katelbach szerepében:
Karl Markovics 1963-08-23 Vienna, Austria
From Wikipedia, the free encyclopedia. Karl Markovics (born August 29, 1963) is an Austrian actor. He starred as Salomon Sorowitsch in Stefan Ruzowitzky's 2007 film The Counterfeiters, which was awarded the Academy Award for Best Foreign Language Film for that year. Prior to that, his most notable appearances have been in the highly-acclaimed Austrian (Viennese) black comedy Komm, süßer Tod (2001), his role as far-right terrorist Franz Fuchs in the 2007 TV movie Franz Fuchs - Ein Patriot, and in the police drama television series Inspector Rex. His character from Inspector Rex had his own spin-off series, Stockinger. Markovics remains a frequent stage actor, and in April 2010 played the non-singing role of Samiel in Counterfeiters-director Ruzowitzky's first opera production, Der Freischütz at Vienna's Theater an der Wien. Description above from the Wikipedia article Karl Markovics, licensed under CC-BY-SA, full list of contributors on Wikipedia.
The Movie DB adatlap | IMDb adatlap
---
---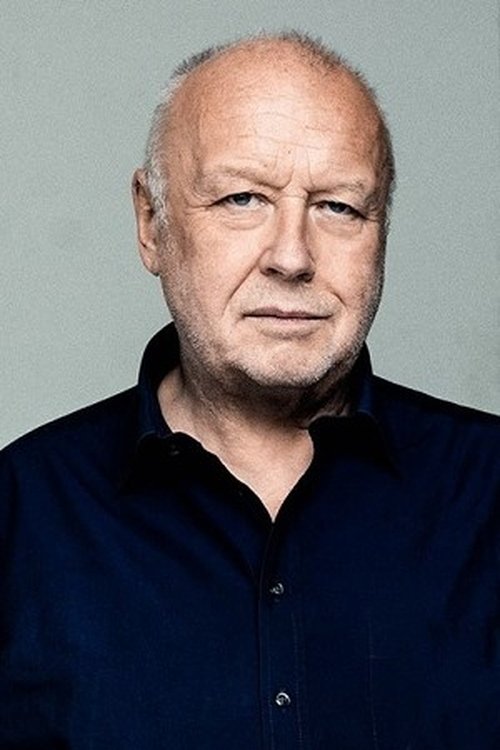 Karl Zörgiebel szerepében:
Thomas Thieme 1948-10-29 Weimar, Germany
Thomas Thieme (born 29 October 1948) is a German actor. He is considered to be a prolific stage actor and also appeared in more than 100 film and television productions since 1973. In his film and television appearances, Thieme often plays powerful but morally dubious characters. He is perhaps best-known internationally for his roles as Martin Bormann in Downfall (2004) and as Communist minister Bruno Hempf in the Oscar-winning The Lives of Others, for which he was compared to Sydney Greenstreet by Roger Ebert in his review. He played former Bayern Munich boss Uli Hoeneß, who had to spent time in jail for tax evasion, in the 2015 television film Der Patriarch. He had a recurring role in the successful series Babylon Berlin as the police chief Karl Zörgiebel.
The Movie DB adatlap | IMDb adatlap
---
Engelbert Rath szerepében:
Hanns Zischler 1947-06-18 Nuremberg, Bavaria, Germany
Hanns Zischler (born 18 June 1947) is a German actor most famous in America for his portrayal of Hans in Steven Spielberg's film Munich. According to the Internet Movie Database, Zischler has appeared in 171 movies since 1968. Known in Sweden for his role as Josef Hillman in the second season of the Martin Beck movies, though his voice is dubbed. Description above from the Wikipedia article Hanns Zischler, licensed under CC-BY-SA, full list of contributors on Wikipedia.​
The Movie DB adatlap | IMDb adatlap