Ash vs Evil Dead Színész- és szereplőlista - 1. évad
Ashley 'Ash' J. Williams szerepében:
Bruce Campbell 1958-06-22 Birmingham, Michigan, USA
Bruce Lorne Campbell (born June 22, 1958) is an American actor, producer, writer and director. One of his best-known roles is portraying Ash Williams in Sam Raimi's Evil Dead franchise, beginning with the 1978 short film Within the Woods. He has starred in many low-budget cult films such as Crimewave, Maniac Cop, Sundown: The Vampire in Retreat, and Bubba Ho-Tep.
The Movie DB adatlap | IMDb adatlap
---
Ruby Knowby szerepében:
Lucy Lawless 1968-03-29 Mount Albert, Auckland, New Zealand
Lucy Lawless, born Lucille Frances Ryan on March 29, 1968, in Mount Albert, Auckland, New Zealand, is an actress, singer, and activist. She gained international recognition and became an iconic figure for her role as Xena in the television series "Xena: Warrior Princess." Lawless began her acting career in New Zealand, initially appearing in various local productions. However, it was her portrayal of the fierce and courageous warrior princess Xena in "Xena: Warrior Princess" (1995-2001) that catapulted her to worldwide fame. The show became a cultural phenomenon and developed a dedicated fan following. Lawless received critical acclaim for her performance, earning praise for her physicality, strong presence, and ability to convey both strength and vulnerability. Beyond her work as Xena, Lawless has appeared in numerous television series and films. She has showcased her versatility as an actress, taking on roles in both drama and comedy. Lawless has appeared in shows such as "Battlestar Galactica," "Spartacus," "Ash vs Evil Dead," and "Parks and Recreation," among others. She has also made guest appearances in various series, demonstrating her range as an actress. Aside from her acting career, Lawless is known for her activism and advocacy work. She has been involved in environmental causes and has spoken out on issues such as climate change and ocean conservation. Lawless has used her platform to raise awareness and promote positive change in various areas. Throughout her career, Lucy Lawless has proven herself as a talented and versatile actress, captivating audiences with her powerful performances and strong on-screen presence. She continues to be admired for her portrayal of Xena and remains an influential figure in the entertainment industry.
The Movie DB adatlap | IMDb adatlap
---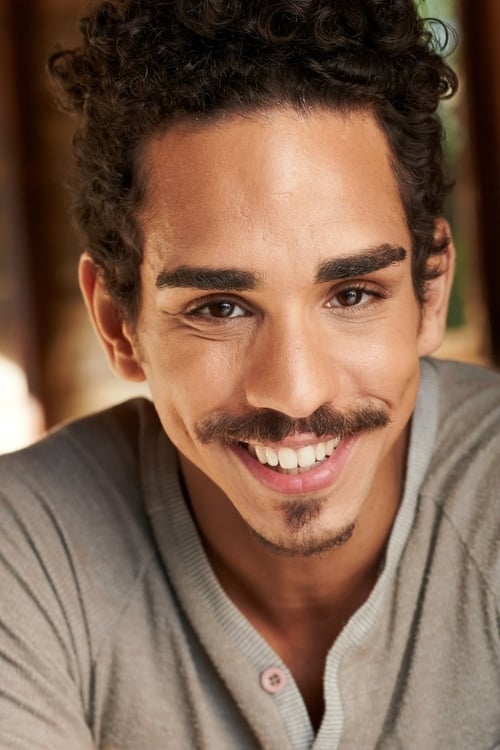 ---
---
Amanda Fisher szerepében:
Jill Marie Jones 1975-01-04 Dallas, Texas, USA
From Wikipedia, the free encyclopedia. Jill Marie Jones (born January 4, 1975) is an American actress. She is best known for her role as Toni Childs on the UPN/CW sitcom Girlfriends. After attending Duncanville High School, and Texas Woman's University, she started modeling, before moving to Los Angeles to pursue acting full-time. Jones was a Dallas Cowboys Cheerleader for two years, a Dallas Mavericks Dancer for one year, and toured with the United Service Organization (USO) and United States Department of Defense to Korea, Japan, Israel, and Egypt. She has also performed on "Monday Night Football" and "The Miss Texas Pageant." Her first acting credits were the Saturday morning series City Guys as well as the made-for-television trilogy America's Dream, which starred Danny Glover and Wesley Snipes. Jones' portrayal of the self-centered and materialistic Toni Childs for six seasons in Girlfriends marked her first regular role in a series. In May 2006 it was confirmed that Jones left Girlfriends because her contract ended. Some viewers were upset about her departure and the ratings suffered a decline: from 3.5 million in season 6 to 2.5 million in season 7, and 2.1 million in season 8. Jones appeared in the 2007 film The Perfect Holiday, which also stars Queen Latifah and Terrence Howard as well as Morris Chestnut, Rachel True, and Gabrielle Union. In August 2007, Jones filmed Major Movie Star with Jessica Simpson. In September 2008 she appeared in the Ne-Yo video for "She Got Her Own" which is a remix to his hit single "Miss Independent". She next appeared in the 2010 music video "Got Your Back" starring T.I. ft. Keri Hilson.
The Movie DB adatlap | IMDb adatlap