Aktris Színész- és szereplőlista
Yasemin Derin szerepében:
Pınar Deniz 1993-11-04 Adana, Turkey
Pınar Deniz (born November 4, 1993) is a Turkish actress. She is best known for her roles in Wounded Love (2016–2018), Love 101 (2020–2021) and Family Secrets (2021–present). Deniz earned a Turkish Film Critics Association Award nomination for her performance in Two Types of People (2020). In 2022, she won the Golden Butterfly Award for Best Actress for her role in Family Secrets.
The Movie DB adatlap | IMDb adatlap
---
Fatih szerepében:
Uraz Kaygılaroğlu 1987-06-30 Istanbul, Turkey
Uraz Kaygılaroğlu (born 30 June 1987) is a Turkish actor, stand-up comedian and TV presenter. He is a graduate of Istanbul Bilgi University with a degree in commercials and advertising. In 2014, he was cast in the TRT 1 period drama Yedi Güzel Adam based life of poet "Adil Erdem Bayazıt". He returned comedy between 2015 and 2017, he starred with co-star "Berna Koraltürk" in the comedy series Baba Candır as Haluk Güney . This role became phenomenon. He was praised by critics for drama and comedy success. He played the role of Kuzen Volki on Show TV's Klavye Delikanlıları series and in the movie "Çakallarla Dans 5". In the same year, he starred in the drama series Masum Değiliz and Egenin Hamsisi. In 2020, he had a leading role with Merve Dizdar in the Gupse Özay's comedy film Eltilerin Savaşı, which as of April 2023 is the 23rd most-watched movie of all time in Turkey according to Box Office Türkiye. He played in Star TV's drama series Sefirin Kızı. He played leading role in crime series "Üç Kuruş".
---
Ekin szerepében:
İpek Çiçek
---
Güneş szerepében:
Şebnem Hassanisoughi 1985-12-07 Istanbul, Turkey
Şebnem Hassanisoughi was born in Istanbul. Her father is of Azerbaijani descent from Iran. Her mother is Turkish. Sebnem took on roles in some very significant shows such as, 'Firar', 'Kayip Sehir', 'Tatar Ramazan', 'Bana Artik Hicran De', 'Poyraz Karayel', and 'Vatanim Sensin'. She recently took a place in various digital series, such as 'Andropause', 'Hot Skull' for Netflix, 'Metot' for Gain and 'Star' for Disney+, which will be launched soon. Her role in the 2011 movie 'Geriye Kalan', shot by Cigdem Vitrinel brought her two very important awards. Hassanisoughi was awarded 'Best Actress' at the 12th Izmir International Film Festival, and received the 'Ayhan Isik Special Award' at the 18th Sadri Alisik Actor's Awards. After working with Alphan Eseli on his film 'Eve Dönüs Sarikamis 1915' in 2012, she appeared in Zeki Demirkubuz's film 'Bulanti', and with her performance in this movie, won 'Best Supporting Actress' at the 48th Siyad Awards. Later, Hassanisoughi took on the role of 'Sara' in Tayfur Aydin's 2016 movie 'Siyah Karga'. She was also honored with the 20th Year Special Award at the 20th Flying Broom International Women's Film Festival. Following, Sebnem participated in the movie 'Butterflies', which got Grand Jury Prize at Sundance 2018. In the same year, she appeared in the Danish movie 'Lifeboat' with Sofia Helin and Pal Sverre Hagen.
---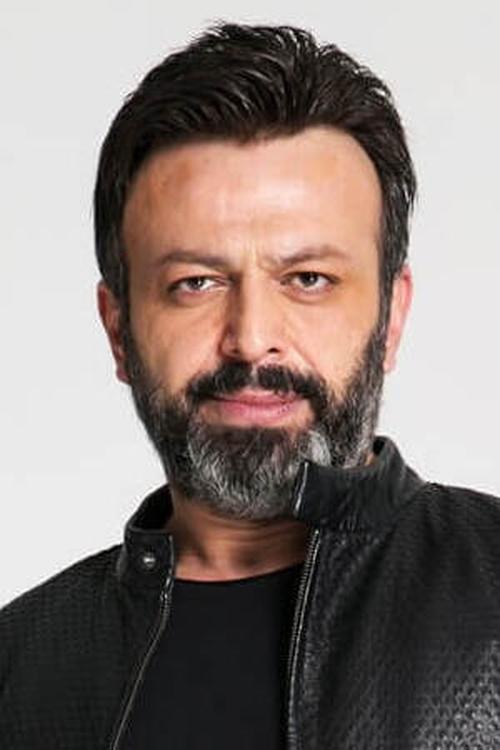 ---
Taner szerepében:
Ahmet Rıfat Şungar 1983-07-09 İstanbul,Türkiye
Ahmet Rıfat Şungar (born 9 July 1983 in Istanbul) is a Turkish cinema and TV series actor. He was born in Kartal district of Istanbul. After graduating from Kartal Süleyman Demirel Anatolian High School, he graduated from Istanbul University State Conservatory Theater Department. He has acted in many serials and films.
---