8.4 IMDb
Nagyobb mint némelyik amerikai állam, a Yellowstone Nemzeti Park a természet szépségének világszerte elismert jelképe, egyike a világ utolsó igazi vadonjainak. Afrika után a leggazdagabb állatvilággal dicsekedhet. Ebben az egyedülálló sorozatban a hatalmas, dús mezők, a buja erdők és vad források között élő állatok egymással összefonódó életét és történeteit ismerhetjük meg. A szürke farkas, a grizzly medve, az antilop csordák és a bölény mind jelképei ennek a csodás, de veszélyes világnak. Ez a film az itt lakók három évszakon át tartó, túlélésért folytatott küzdelme során mutatja be a Yellowstone park nagyszerűségét. Intim és érzelmekben gazdag, költői és magával ragadó. Nemzetközi Vadvilág Filmfesztivál Legjobb film díja és még számos más díj nyertese.
2009
03.16.
00:00
1×1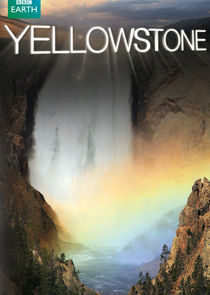 Epizód adatlap | SorozatJunkie | IMDb | Hozzászólások (0) |
In winter, Yellowstone is frozen solid - locked in snow as deep as a house for over six months. Whether you hunt for meat, live off stored body fat or whether you simply hibernate, you need to take everyadvantage, however slight, to save precious energy - then you might just make it through the winter to enjoy the green grass and balmy days of spring.
As we follow the grip of winter over the course of six freezing months, we chart the fortunes of Yellowstone's wildlife in a finely balanced fight to survive. Bison use their massively powerful heads to dig through some of the deepest snow in America to reach the grass beneath. A red fox listens out for mice scurrying six feet beneath the snow before diving headfirst into the drift to snap up its prey, while otters slide through Yellowstone's winter wonderland to find any remaining open water where they can fish. All the while, as the herds of elk and bison are gradually weakened by the cold, one animal gets stronger - the wolf.
But all is not as it first seems - there are larger powers at work. Whether a wolf, a bison or an elk makes it through is intimately linked to Yellowstone's greatest secret. Sleeping beneath the ice and snow-covered surface is one of the world's largest volcanoes. In an extraordinary twist of nature, everything from the freezing winter cold to the creation of a snowstorm is determined by the power of Yellowstone's volcanic heart.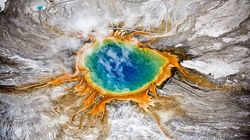 2009
03.23.
00:00
1×2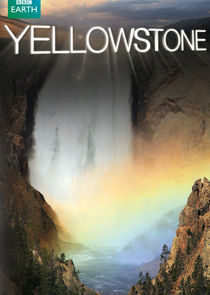 Epizód adatlap | SorozatJunkie | IMDb | Hozzászólások (0) |
As the spring melts the winter snow, the full extent of Yellowstone is gradually revealed. Now, from the surrounding lowlands herds of elk, pronghorn and bison return from their winter feeding grounds to takeadvantage of America's richest natural grasslands - right in the heart of Yellowstone. In only a few weeks, a brutally harsh deep freeze has been transformed into a flower-decked nursery perfect for the year's newborn animals. There is also a new cast of characters that emerge bleary-eyed from hibernation as grizzly bears begin to teach their young the secrets of survival in Yellowstone - how to hunt fish in the still-frozen rivers and, as the season progresses, when to move out through valleys and grasslands into summer forests and up into Yellowstone's alpine peaks. In this spectacular wilderness, over 10,000ft high, they slide and scrabble, hunting millions of tiny moths buried under rocks on the barren slopes.
But summer here is fickle; even on Midsummer's Day, winter can descend from the surrounding mountains bringing punishing snows to fragile flower meadows. August is the only month in the year when it does not snow, but then, just as it seems the easy living of summer has finally arrived, it is brought to an abrupt end as fires sweep through the forest, laying Yellowstone to waste.
Yellowstone is the most geothermally active place on Earth. There are 10,000 boiling springs, bubbling mudpots and fumeroles there, and more geysers than in all the rest of the world put together. But for some, nature's fountains are more than just a marvel, they are an obsession. 'Geyser Gazers' have seen them all and can even imitate them. With bated breath, like trainspotters they tut when one is a few seconds late and when another erupts in a new and innovative way they dance for joy.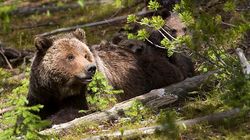 2009
03.30.
00:00
1×3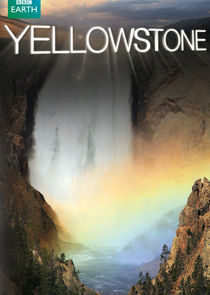 Epizód adatlap | SorozatJunkie | IMDb | Hozzászólások (0) |
Over the summer, Yellowstone has flourished - in late August there are more living things here than at any other time of the year. But winter is around the corner and there are just two months for all Yellowstone's animals to get ready or get out.
An early dusting of snow is a sign for elk to start moving down from the mountains to focus on finding food in the valleys. Although the wolves are waiting for them, the male elk are distracted, their haunting bugle call boasting that they are fired up and ready to fight each other to the death for the right to breed.
As temperatures fall further, beavers get busy in a rush to repair dams and stock underwater larders before ice freezes their ponds. Yellowstone's forests - the aspens, cottonwoods and maples - start to shut down for the winter, their colours painting the park a blaze of red and gold. Meanwhile, another tree is coming into its own, the whitebark pine. It offers up a bumper crop of pine nuts which fatten grizzly bears and squirrels alike. But its nuts are meant for another animal - the Clark's nutcracker - a small bird with a colossal memory and one that will reward the tree's efforts well by carrying its seeds far and wide, and even planting them.
As autumn ends, the snow and ice return and many animals now move out from the heart of Yellowstone and away from the protection of the national park. Their fight is not only to survive the cold, but also to find what little wild space remains in the modern world. All around Yellowstone, the human world is encroaching - it is now that the true value of the 'world's first national park' becomes clearer than ever.
Mike Kasic is a local sound recordist who got many of the natural sounds for the series, but in his spare time he dons snorkel and fins and jumps into the raging waters of one of the USA's wildest rivers to explore Yellowstone from the point of view of the unique Yellowstone cut-throat trout. Whilst his exploits might seem strange to the other park users - fly fishermen and bison alike - in becoming a fish, Mike not only uncovers an enchanting hidden Yellowstone, but finds out that things are not what they used to be for the cut- throat trout.