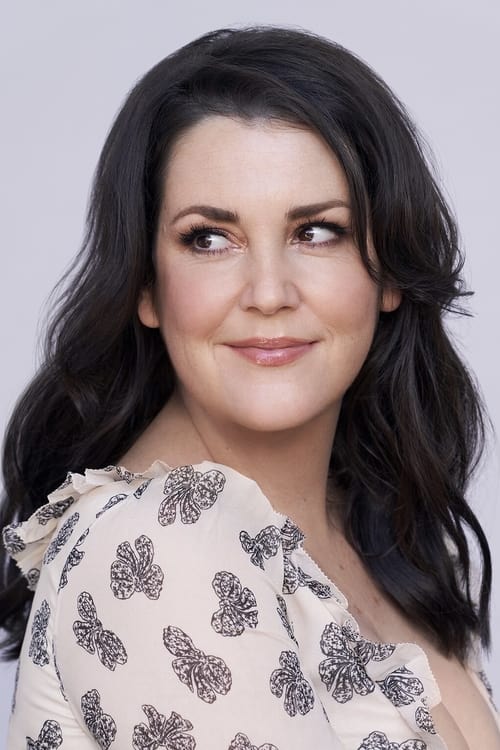 Shauna Sadecki szerepében:
Melanie Lynskey 1977-05-16 New Plymouth, New Zealand
Melanie Lynskey (born 16 May 1977) is a New Zealand actress best known for playing Charlie Harper's neighbor/stalker Rose on Two and a Half Men, and a range of characters in films such as Win Win, Up in the Air, The Informant!, Away We Go, Flags of Our Fathers, Shattered Glass, Sweet Home Alabama, Ever After and Heavenly Creatures.
The Movie DB adatlap | IMDb adatlap
---
Taissa Turner szerepében:
Tawny Cypress 1976-08-08 Pt. Pleasant - New Jersey - USA
From Wikipedia, the free encyclopedia Tawny Cypress (born August 8, 1976) is an American actress. She has appeared in various television and stage plays. She portrayed Simone Deveaux on the TV series Heroes. She previously starred on Fox's drama K-Ville as Ginger "Love Tap" LeBeau, a police officer who suffers the aftermath of Hurricane Katrina. Her father is of Hungarian and German extraction and her mother is of African-American and Native American ancestry. Cypress was born and raised in Point Pleasant, New Jersey and now lives in New York City. Her older brother Toby Cypress is a comic book artist.
The Movie DB adatlap | IMDb adatlap
---
Natalie Scatorccio szerepében:
Juliette Lewis 1973-06-21 Los Angeles, California, USA
Juliette Lake Lewis (born June 21, 1973) is an American actress and singer. She is known for her portrayals of offbeat characters, often in films with dark themes. Lewis became an "it girl" of American cinema in the early 1990s, appearing in various independent and arthouse films. Her accolades include a Pasinetti Award, one Academy Award nomination, one Golden Globe nomination, and a Primetime Emmy Award nomination. The daughter of character actor Geoffrey Lewis, Lewis began her career in television at age 14 before being cast in her first major film role as Audrey Griswold in National Lampoon's Christmas Vacation (1989). She garnered international notice for her role in Martin Scorsese's remake of Cape Fear (1991), which saw Lewis nominated for an Academy Award for Best Supporting Actress, as well as the Golden Globe in the same category. Following the success of Cape Fear, Lewis had a supporting role in Woody Allen's Husbands and Wives (1992), followed by the thriller Kalifornia (1993) in which she portrayed a childlike woman whose boyfriend is a serial killer. She appeared in the drama What's Eating Gilbert Grape (also 1993), playing a young drifter. Lewis gained further notice for her lead role as Mallory Knox in Oliver Stone's controversial satirical crime film Natural Born Killers (1994), which earned her the Pasinetti Award for Best Actress at the Venice Film Festival. She subsequently starred in Kathryn Bigelow's science fiction film Strange Days (1995), and Robert Rodriguez's vampire film From Dusk Till Dawn (1996). In 1999, Lewis had a leading role in the drama The Other Sister as a woman with mental disabilities. The 2000s saw Lewis appearing in a series of supporting roles in independent features and studio films, and in 2003 she earned an Emmy nomination for Outstanding Supporting Actress for her role in Hysterical Blindness (2002). She went on to appear in supporting parts in such comedies as Old School (2003) and Starsky & Hutch (2004), and embarked on a musical career in 2003, forming the rock band Juliette and the Licks; in 2009, Lewis began releasing material as a solo artist. Subsequent film roles include the sports comedy Whip It (2009), the biographical crime film Conviction (2010), an American romantic comedy The Switch (2010) and the drama August: Osage County (2013). Starting in the later 2010s, Lewis worked more frequently in television, appearing in lead roles on the series The Firm (2012), Wayward Pines (2015), Secrets and Lies (2015–2016), The Act (2019), and Yellowjackets (2021).
The Movie DB adatlap | IMDb adatlap
---
Misty Quigley szerepében:
Christina Ricci 1980-02-12 Santa Monica, California, USA
Christina Ricci is an American actress. She is known for playing unconventional characters with a dark edge. Ricci is the recipient of several accolades, including a National Board of Review Award for Best Supporting Actress and a Satellite Award for Best Actress, as well as Golden Globe, Primetime Emmy, Screen Actors Guild, and Independent Spirit Award nominations. Ricci made her film debut at the age of nine in Mermaids (1990), which was followed by a breakout role as Wednesday Addams in The Addams Family (1991) and its sequel. Subsequent appearances in Casper and Now and Then (both 1995) brought her fame as a "teen icon". At 17, she moved into adult-oriented roles with The Ice Storm (1997), which led to parts in films such as Buffalo '66, Pecker and The Opposite of Sex (all 1998). She garnered acclaim for her performances in Sleepy Hollow (1999) and Monster (2003). Her other credits include Fear and Loathing in Las Vegas (1998), Prozac Nation (2001), Pumpkin (2002), Anything Else (2003), Black Snake Moan (2006), Speed Racer (2008), and The Smurfs 2 (2013). Despite being known predominantly for her work in independent productions, Ricci has appeared in numerous box office hits – to date, her films have grossed in excess of US$1.4 billion. On television, Ricci appeared as Liza Bump in the final season of Ally McBeal (2002), and received acclaim for her guest role on Grey's Anatomy in 2006. She also starred as Maggie Ryan on the ABC series Pan Am (2011–12), and produced and starred in the series The Lizzie Borden Chronicles (2015) and Z: The Beginning of Everything (2017). As well as voicing characters in several animated films, Ricci provided voices for the video games The Legend of Spyro: Dawn of the Dragon and Speed Racer: The Videogame (both 2008). In 2010, she made her Broadway debut in Time Stands Still.
The Movie DB adatlap | IMDb adatlap
---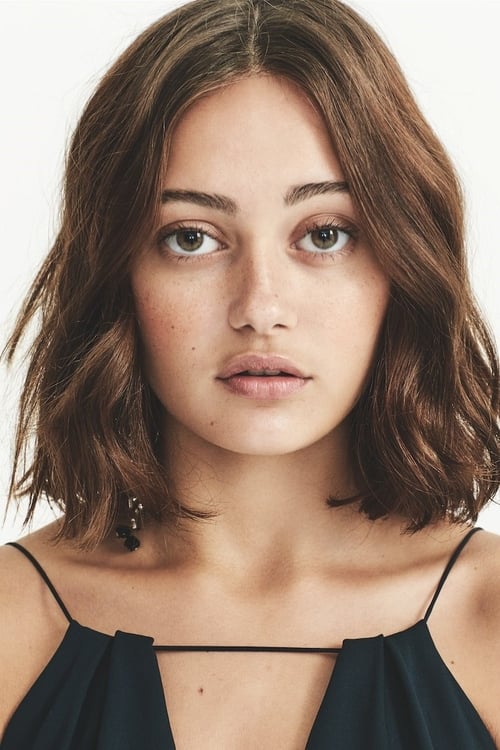 Jackie Taylor szerepében:
Ella Purnell 1996-09-17 Whitechapel, London, England, UK
Ella Purnell (born 17 September 1996) is an English teen actress, most notable for her roles in Never Let Me Go (2010), Kick-Ass 2 (2013) and Maleficent (2014).  Purnell used to attend weekly classes at Sylvia Young Theatre School, studying acting, singing and dance. In 2008, she was cast for a role in Oliver! at the Theatre Royal, Drury Lane in London. She was one of only a few girls chosen to appear in the children's ensemble and remained in the show for a year. Description above from the Wikipedia article Bernard Lee, licensed under CC-BY-SA, full list of contributors on Wikipedia.
The Movie DB adatlap | IMDb adatlap
---
Teen Shauna Shipman szerepében:
Sophie Nélisse 2000-03-27 Windsor, Ontario, Canada
Marie-Sophie Nélisse is a Canadian teen actress. She is known for her Genie Award–winning performance in Monsieur Lazhar and for her starring role in The Book Thief. Nélisse was born in Windsor, Ontario, but moved to Montréal, Québec, with her family when she was four. She is of French Canadian descent. Besides her Genie Award for Monsieur Lazhar, she won a Jutra Award for her performance and a Young Artist Award nomination as Best Leading Young Actress in an International Feature Film. She also had roles in the film Ésimésac and in a Québec sitcom called Les Parent. She is most notable for her portrayal of Liesel Meminger in the film adaptation of the best-selling novel The Book Thief. Her sister is actress Isabelle Nélisse.
The Movie DB adatlap | IMDb adatlap
---
Teen Taissa Turner szerepében:
Jasmin Savoy Brown 1994-03-21 Alameda, California, USA
Jasmin Savoy Brown (born March 21, 1994) is an American actress best known for her role as Evangeline "Evie" Murphy on HBO's The Leftovers. She also played Mindy Meeks-Martin in Scream (2022).
The Movie DB adatlap | IMDb adatlap
---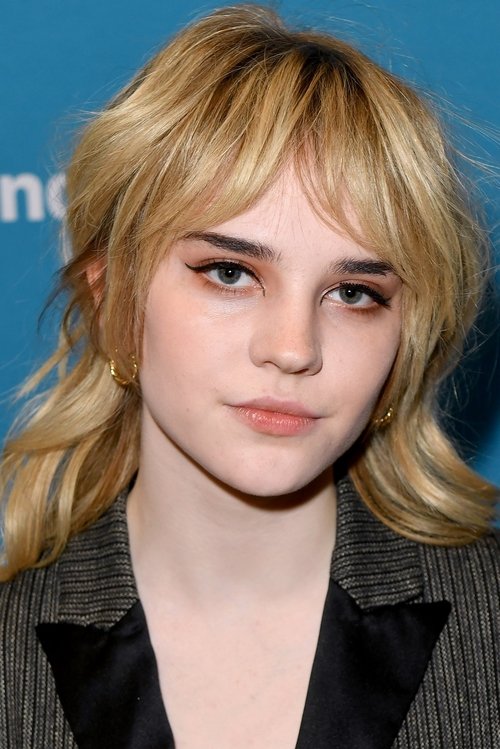 ---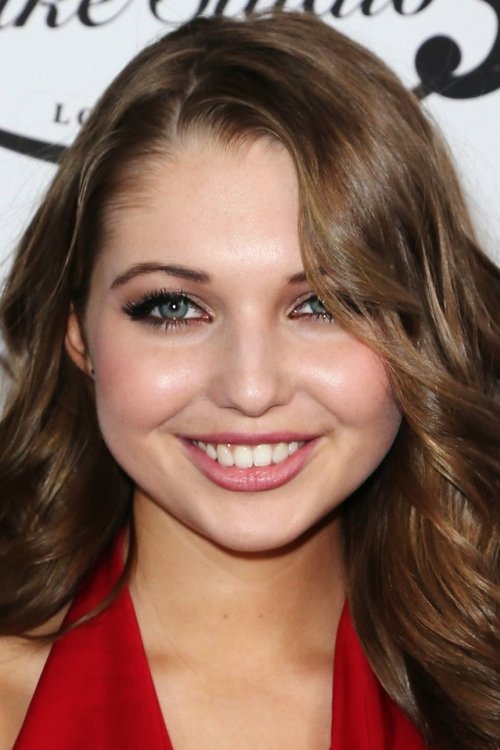 Teen Misty Quigley szerepében:
Sammi Hanratty 1995-09-20 Scottsdale, Arizona, USA
Samantha Lynne Hanratty is an American actress. Her first lead role took place in 2009, portraying Chrissa Maxwell in An American Girl: Chrissa Stands Strong. In 2011, she played the role Whitney Brown in the film The Greening of Whitney Brown.
The Movie DB adatlap | IMDb adatlap
---
---
Jeff Sadecki szerepében:
Warren Kole 1977-09-23 San Antonio - Texas - USA
Warren Kole was born on September 23, 1977 in San Antonio, Texas, USA as Warren David Blosjo Jr. He is an actor.
The Movie DB adatlap | IMDb adatlap