7.6 IMDb
Ludwig Göransson és Ryan Coogler feszegeti a hollywoodi filmzenék határait.
Futó sorozat 2023.02 - 2023.03 | 28 perc @Disney+, Marvel Studios, Actual Films, JM Films, Proximity Media
Galéria Ludwig Göransson (Ludwig Göransson), Ryan Coogler (Ryan Coogler)
2023
02.28.
13:00
1×1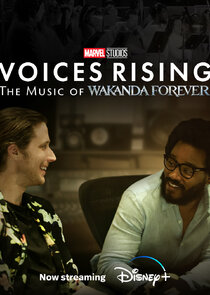 Epizód adatlap | SorozatJunkie | IMDb | Hozzászólások (0) |
Director Ryan Coogler and composer Ludwig Göransson work together in Lagos, Nigeria, which is at the center of a rapidly growing, dynamic musical scene. Focusing on the themes of past versus present and technology versus tradition, Göransson starts each recording day working with traditional musicians and ends the day working with modern recording artists, including Fireboy DML, Bloody Civilian, and Busiswa.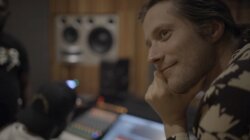 2023
03.07.
13:00
1×2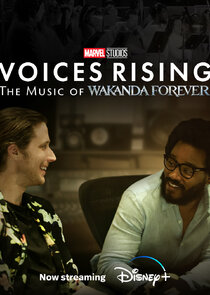 Epizód adatlap | SorozatJunkie | IMDb | Hozzászólások (0) |
"Black Panther: Wakanda Forever" introduced audiences to Namor, ruler of an underwater civilization descended from an ancient Mayan community. The character provided a new cultural experience that called for a new sound. Composer Ludwig Göransson collaborates with a wide range of Mexican musicians, including a veteran musicologist, Mayan rappers from the Yucatán peninsula, and bold new female singers like Foudeqush, Vivir Quintana, and Mare Advertencia. The episode also features Tenoch Huerta Meijía, who plays Namor, as he hears the music for the first time.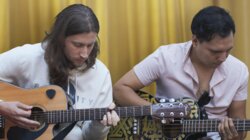 2023
03.14.
13:00
1×3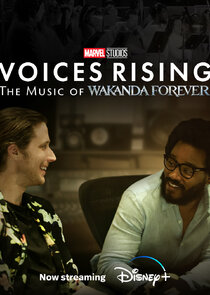 Epizód adatlap | SorozatJunkie | IMDb | Hozzászólások (0) |
London's Abbey Road is one of the most iconic recording studios in the world. Late in the summer of 2022, an international team of musicians and engineers led by Ludwig Göransson descend on the studio for 10 days to record the score for "Black Panther: Wakanda Forever." Göransson works with modern recording artists like Jorja Smith and Burna Boy, putting the finishing touches on the score and soundtrack. The episode also features Letitia Wright, who reflects on the score and its role in the film's extraordinary reception.