E. Howard Hunt szerepében:
Woody Harrelson 1961-07-23 Midland, Texas, USA
Woodrow Tracy Harrelson (born July 23, 1961) is an American actor and playwright. He is the recipient of several accolades, including a Primetime Emmy Award and two Screen Actors Guild Awards, in addition to nominations for three Academy Awards and four Golden Globe Awards. Harrelson first became known for his role as bartender Woody Boyd on the NBC sitcom Cheers (1985–1993), for which he won a Primetime Emmy Award for Outstanding Supporting Actor in a Comedy Series from a total of five nominations. He went on to receive three Academy Award nominations: Best Actor for The People vs. Larry Flynt (1996), and Best Supporting Actor for both The Messenger (2009) and Three Billboards Outside Ebbing, Missouri (2017). Harrelson was also nominated for a Primetime Emmy Award for Outstanding Lead Actor in a Drama Series for his role as Marty Hart in the crime anthology series True Detective (2014).
The Movie DB adatlap | IMDb adatlap
---
G. Gordon Liddy szerepében:
Justin Theroux 1971-08-10 Washington, District of Columbia, USA
Justin Paul Theroux is an American actor and screenwriter. He is best known for his work with film director David Lynch in Mulholland Drive (2001) and Inland Empire (2006), his starring role as Kevin Garvey in the HBO series The Leftovers (2014–2017) and as Tom in The Girl on the Train (2016). He is also known as a screenwriter for films such as Tropic Thunder, Iron Man 2, Rock of Ages, and Zoolander 2.
The Movie DB adatlap | IMDb adatlap
---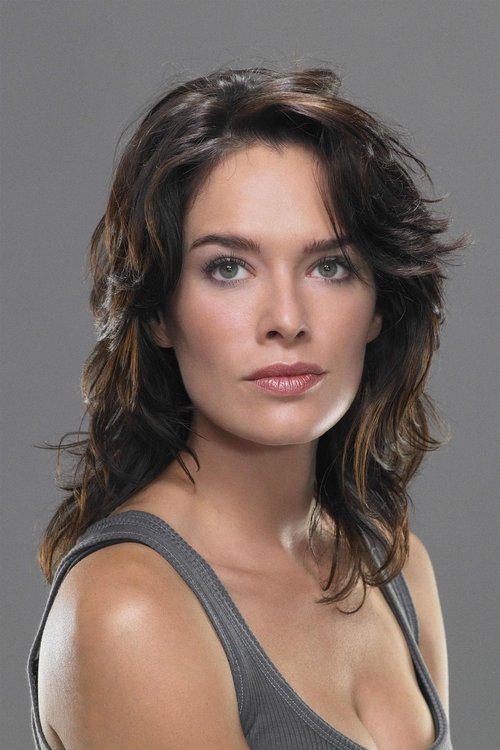 Dorothy Hunt szerepében:
Lena Headey 1973-10-03 Hamilton, Bermuda
Lena Kathren Headey (born 3 October 1973) is a British actress. She gained international recognition and acclaim for her portrayal of Cersei Lannister on the HBO epic fantasy drama series Game of Thrones (2011–2019), for which she received five Primetime Emmy Award nominations and a Golden Globe Award nomination. Headey made her film debut in the mystery drama Waterland (1992). She continued to work steadily in British and American films and on television, before gaining further recognition with her lead performances in the films The Brothers Grimm (2005) and 300 (2007). Her other film credits include The Remains of the Day (1993), The Jungle Book (1994), Mrs Dalloway (1997), Ripley's Game (2002), Imagine Me & You (2005), Dredd (2012), The Purge (2013), 300: Rise of an Empire (2014), Pride and Prejudice and Zombies (2016), and Fighting with My Family (2019). Outside of film, Headey starred as Sarah Connor in the science fiction television series Terminator: The Sarah Connor Chronicles (2008–2009) and had a recurring role as Amelia Hughes in the animated web series Infinity Train (2019–2021). She provided voices for the role-playing video game Risen (2009) and the video game tie-in film Kingsglaive: Final Fantasy XV (2016), as well as the animated series Danger Mouse (2015–2017) and Trollhunters (2017–2018), and puppet-animated series The Dark Crystal: Age of Resistance (2019).
The Movie DB adatlap | IMDb adatlap
---
John Dean szerepében:
Domhnall Gleeson 1983-05-12 Dublin, Ireland
Domhnall Gleeson (born May 12, 1983) is an Irish actor, director and writer from Dublin. He has acted on both stage and screen, picking up a Tony Award nomination in 2006 for his part in the Broadway production The Lieutenant of Inishmore. He has performed in several shows at Dublin's Gate Theatre, including adaptations of American Buffalo and Great Expectations. Gleeson's work on-screen includes the television series The Last Furlong, the comedy sketch show Your Bad Self and the films Six Shooter, Studs and Boy Eats Girl. He played Bill Weasley in the film Harry Potter and the Deathly Hallows, released in 2010/2011. He is the son of actor Brendan Gleeson, who plays Alastor Moody in the series. Description above from the Wikipedia article Domhnall Gleeson, licensed under CC-BY-SA, full list of contributors on Wikipedia
The Movie DB adatlap | IMDb adatlap
---
Fran Liddy szerepében:
Judy Greer 1975-07-20 Detroit, Michigan, USA
Judith Therese Evans (born July 20, 1975), known professionally as Judy Greer, is an American actress. She is primarily known as a character actress, who has appeared in a wide variety of films. She first rose to prominence in the late 1990s to early 2000s, appearing in the films Jawbreaker (1999), What Women Want (2000), 13 Going on 30 (2004), 27 Dresses (2008), and Love & Other Drugs (2010). Greer also expanded into other genres, with roles in such films as Adaptation (2002), The Village (2004), The Descendants (2011), Carrie (2013), Dawn of the Planet of the Apes (2014), Jurassic World (2015), Ant-Man (2015), War for the Planet of the Apes (2017), Ant-Man and the Wasp (2018), Halloween (2018), and Halloween Kills (2021). She made her directorial debut with the comedy-drama film A Happening of Monumental Proportions (2017). On television, Greer is best known for her starring voice role as Cheryl Tunt in the FXX animated comedy series Archer (2009–present). She also had roles in the comedy series The Big Bang Theory (2007–2019), Arrested Development (2003–2006, 2013-2019), Two and a Half Men (2003–2015), Married (2014–2015), and Kidding (2018–2020). Description above from the Wikipedia article Judy Greer, licensed under CC-BY-SA, full list of contributors on Wikipedia.
The Movie DB adatlap | IMDb adatlap
---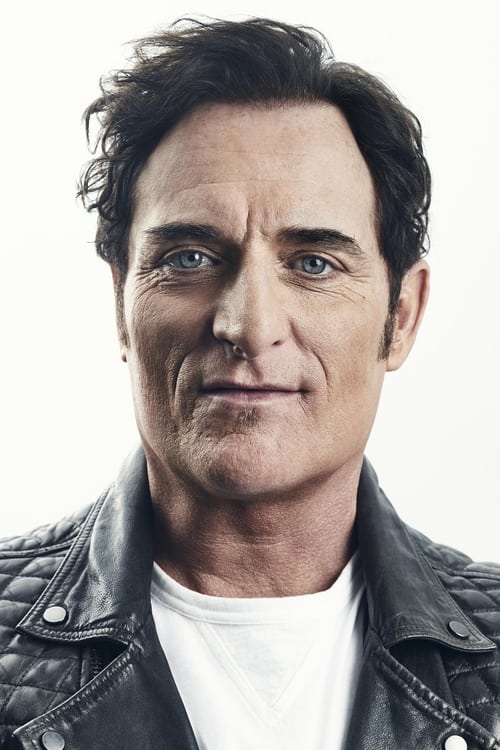 Frank Sturgis szerepében:
Kim Coates 1958-02-21 Saskatoon, Saskatchewan, Canada
From Wikipedia, the free encyclopedia. Kim Coates (born February 21, 1958) is a Canadian actor who has worked in both Canadian and American movies and television series. He has worked on Broadway portraying Stanley Kowalski in A Streetcar Named Desire and in the lead role of Macbeth performed at the Stratford Theatre. He starred as Tig Trager, sergeant-at-arms of the Sons of Anarchy, in the FX Network's drama series Sons of Anarchy. Description above from the Wikipedia article Kim Coates, licensed under CC-BY-SA, full list of contributors on Wikipedia
The Movie DB adatlap | IMDb adatlap
---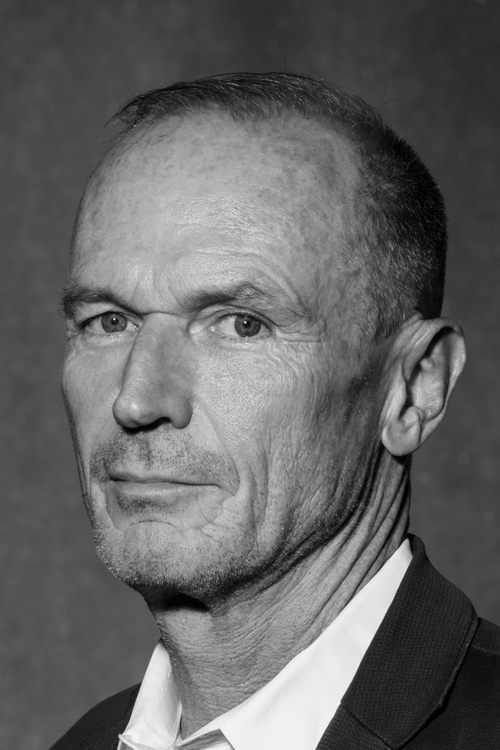 James W. McCord Jr. szerepében:
Toby Huss 1966-12-09 Marshalltown, Iowa, U.S.
Toby Edward Huss (born December 9, 1966) is an American actor. He is best known for portraying Artie, the Strongest Man in the World on the cult hit Nickelodeon TV series The Adventures of Pete & Pete, for his voice-over work on the long running animated series King of the Hill, and for his role as Felix 'Stumpy' Dreifuss on HBO's Carnivàle. Huss was born in Marshalltown, Iowa. He attended the University of Iowa where he participated in No Shame Theatre before moving to Los Angeles to pursue an acting career. He has appeared in over 35 movies and television series. Notable roles include the voices of Cotton Hill and Kahn Souphanousinphone on King of the Hill and "The Wiz", a boyfriend of Elaine Benes in "The Junk Mail" episode of Seinfeld. Known for his parodies of Frank Sinatra, which were featured in the films Vegas Vacation and Down Periscope, Huss has created a Sinatra-inspired character named Rudy Casoni. In the early 1990s he appeared in network promos for MTV, playing odd characters, including a crooner known at the time as Ol' Two Eyes (the predecessor to Rudy Casoni) who sang lounge-singer versions of Dr. Dre's "Dre Day," Cypress Hill's "Insane in the Brain," Pearl Jam's "Jeremy," and Onyx's hit "Slam"; a James Bond-like spy named Cobalt; a leather fetishist with an abnormal affection for goats; a flannel-wearing doofus; and an angry redneck the Reverend Tex Stoveheadbottom, who delivered fast-talking and descriptively detailed non-sequitir tirades that usually included the phrase, "Go to Hell!" Description above from the Wikipedia article Toby Huss, licensed under CC-BY-SA, full list of contributors on Wikipedia.
The Movie DB adatlap | IMDb adatlap
---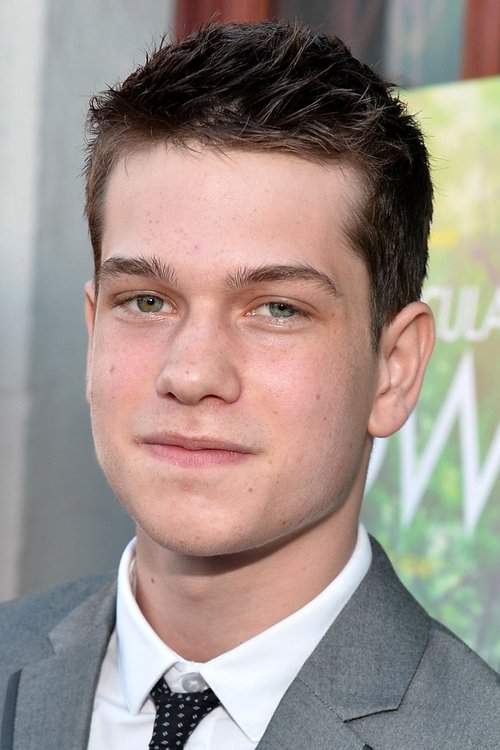 ---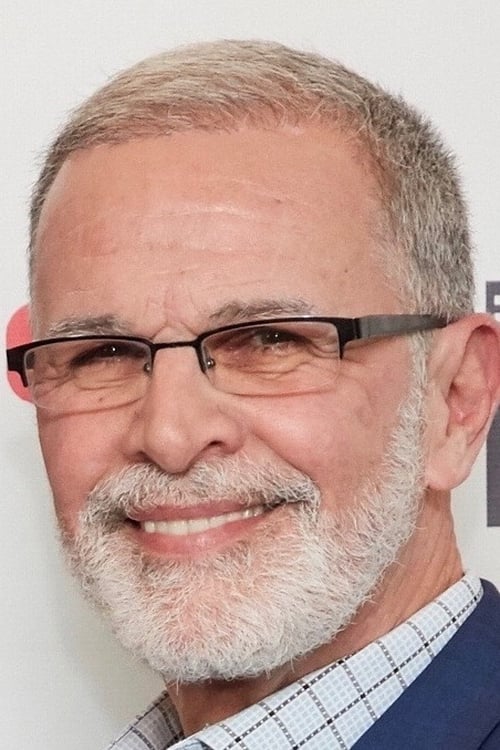 Eugenio Rolando 'Musculito' Martinez szerepében:
Tony Plana 1952-04-19 Havana, Cuba
Tony Plana is a Cuban-American stage, film and television actor and director, best known for playing Ignacio Suarez, the father of the leading character on the television show "Ugly Betty".
The Movie DB adatlap | IMDb adatlap
---
Bernard 'Macho' Barker szerepében:
Yul Vazquez 1965-03-18 La Havana, Cuba
Yul Vázquez was born in Cuba. He is an actor and he is married to Linda Larkin. He has appeared as "Bob" in the Seinfeld episodes "The Soup Nazi", "The Sponge" and "The Puerto Rican Day". YUL VÁZQUEZ has appeared in over thirty films including "The A-Team" (2010) with Liam Neeson, John Sayles' Amigo, Steven Soderbergh's two-part epic "Che" (2008), "The Take" (2008), "American Gangster" (2007- SAG Award nomination, Outstanding Cast), "Music Within" (2007), "War of the Worlds" (2005), "Bad Boys 2" (2003), "Traffic" (2000- Winner, SAG Award, Outstanding Cast), and "Runaway Bride" (1999). An original member of LAByrinth Theater Company, Vazquez has appeared in countless LAB productions, including Stephen Adly Guirgis' "The Last Days of Judas Iscariot", directed by Phillip Seymour Hoffman. Other theater includes Terrence McNally's "The Stendhal Syndrome" at Primary Stages With Isabella Rossellini, and Eduardo Machado's "The Floating Island Plays" at Mark Taper Forum. Upcoming feature films include "Fugly!" with John Leguizamo, "Salvation Boulevard" with Pierce Brosnan and "The Missing Person", which premiered at the 2009 Sundance Film Festival. Vazquez will be returning to the stage in the Broadway premiere of "Motherf**ker With The Hat" which also boasts the talents of Bobby Cannavale, Annabella Sciorra and comic Chris Rock (previews March 22, 2011). Yul Vázquez currently serves as co-Artistic Director of LAByrinth Theater Company with Stephen Adly Guirgis & Mimi O'Donnell in New York City. In 2010 Yul Vazquez founded mechanizedmules. A film production company with Ed Vassallo, Rick Rodgers and Robert Leaver. Their first short film F--K premiered at the Tribeca Film Festival in spring of 2010. They are currently in production for their first feature film which is shot in Sugar Hill section of New York City - surrounding the last active graveyard in Manhattan. Trinity Cemetery between 152nd and 155th street on the west side of Manhattan.
The Movie DB adatlap | IMDb adatlap
---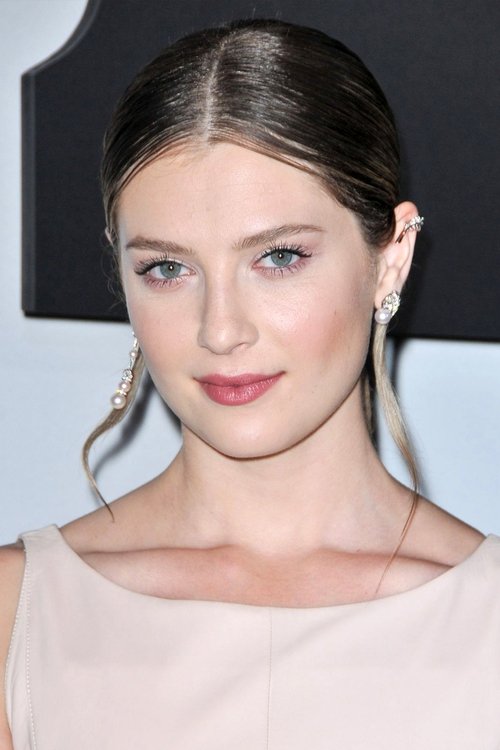 ---
---
Virgilio Gonzales szerepében:
Nelson Ascencio 1964-08-30 L'Avana, Cuba
Nelson Ascencio is a Cuban-American film and television actor based in Los Angeles and New York. After graduating from high school, Nelson moved to New York City where he attended the American Academy of Dramatic Arts.
The Movie DB adatlap | IMDb adatlap
---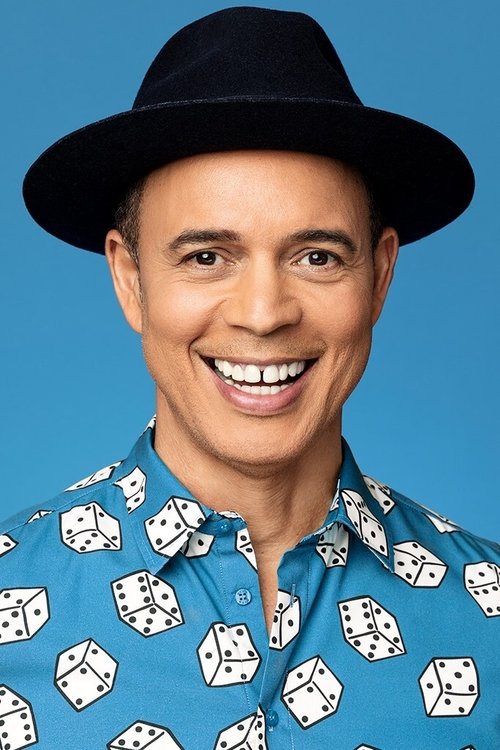 Felipe De Diego szerepében:
Alexis Valdés 1963-08-16 La Habana, Cuba
es un actor, director, humorista, guionista, monologuista, productor, compositor, e intérprete cubano. Hijo de un actor humoristico cubano Leonel Valdés y una profesora. Tras licenciarse en ingeniería y llevar 10 años actuando en Cuba, se instala en España en los años 1990 donde se hace conocido gracias a sus intervenciones en programas como El club de la comedia. En 2005, actúa, dirige y produce su primera película Un rey en La Habana. Actualmente reside en Miami.
The Movie DB adatlap | IMDb adatlap