Host szerepében:
Nick Cannon 1980-10-08 San Diego, California, USA
Nicholas Scott "Nick" Cannon (born October 8, 1980) is an American actor, comedian, rapper, record producer, radio and television personality. On television, Cannon began as a teenage sketch comedian on All That before going on to host The Nick Cannon Show, Wild 'N Out, and America's Got Talent. He acted in the films Drumline, Love Don't Cost a Thing, and Roll Bounce. As a rapper, he released his debut self-titled album in 2003 with the hit single "Gigolo", a collaboration with singer R. Kelly. In 2006, Cannon recorded singles "Dime Piece" and "My Wife" for a planned album Stages, which was never released. Cannon married singer Mariah Carey on April 30, 2008. Description above from the Wikipedia article Nick Cannon, licensed under CC-BY-SA, full list of contributors on Wikipedia.
The Movie DB adatlap | IMDb adatlap
---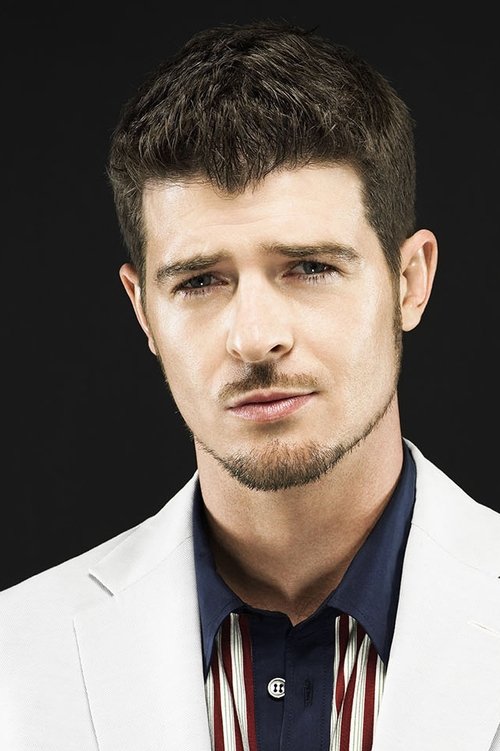 Panelist szerepében:
Robin Thicke 1977-03-10 Los Angeles, California, USA
Robin Thicke is an American singer, songwriter and record producer.
---
Panelist szerepében:
Jenny McCarthy-Wahlberg 1972-11-01 Evergreen Park, Illinois, USA
Jennifer Ann "Jenny" McCarthy-Wahlberg (born November 1, 1972) is an American comedian, actress, TV personality, radio personality, author, activist, and model. She began her career as a Playboy magazine model in 1993, before launching a television and film acting career. She has written books about parenting, and has become an activist promoting claims—not supported by medical evidence—that vaccines cause autism and chelation therapy helps cure it.
The Movie DB adatlap | IMDb adatlap
---
Panelist szerepében:
Ken Jeong 1969-07-13 Detroit, Michigan, USA
A real-life physician-turned-actor, Ken Jeong lit up the Hollywood radar with scene-stealing performances in high-grossing feature comedies like "Knocked Up" (2007) and "The Hangover" (2009). As a medical student in North Carolina, Jeong performed stand-up comedy in local clubs. He continued to hone his act while serving a residency in New Orleans, wherein in 1995 he won a comedy contest that was judged by former NBC entertainment president Brandon Tartikoff and Improv Comedy Club founder Budd Friedman. Both men encouraged Jeong to move to Hollywood. He did so in 1998, where he worked as a physician while also appearing in small television roles. Jeong's big break came in 2007 when he was cast in a bit role as an uptight but well-meaning obstetrician in Judd Apatow's hit comedy, "Knocked Up." Several roles quickly followed, including over-the-top turns in feature comedies like "Pineapple Express" (2008) and "The Hangover." He also appeared as a regular on the NBC sitcom, "Community" (NBC, 2009-15; Yahoo!, 2015), and in 2010 he appeared in several feature comedies, further demonstrating his ability as a talented comedic actor despite his medical background.
The Movie DB adatlap | IMDb adatlap
---
Panelist szerepében:
Nicole Scherzinger 1978-06-29 Honolulu, Hawaii, USA
Nicole Scherzinger was born on June 29 in Honolulu, and raised in Louisville, Kentucky. While attending a performing arts high school, she won the Coca-Cola Classic Talent Contest and performed in many plays at The Actors Theatre of Louisville. She furthered her studies majoring in theater arts at Wright State University before entering the premiere season of the WB's television show, "Popstars" (2000/I), where she earned the role of lead vocalist in the female pop group, Eden's Crush. Outside of her work with The Pussycat Dolls, Nicole performed with Japanese superstar, Yoshiki Hayashi, at the Tokyo International Forum of Japan and had guest appearances on "My Wife and Kids" (2001) and "Wanda at Large" (2003). Nicole has a single out on Adam Sandler's 50 First Dates (2004) soundtrack: a cover of UB40's "Breakfast in Bed". Her two most recent film roles are the voice of Sina in Moana (2016) and Penny Rivera in Dirty Dancing (2017).
The Movie DB adatlap | IMDb adatlap
---
Narrator (voice) szerepében:
David Kaye