Adelaide Chang (voice) szerepében:
Lexi Sexton
---
---
Bobby (voice) szerepében:
Carlos PenaVega 1989-08-15 Columbia, Missouri, USA
From Wikipedia, the free encyclopedia.   Carlos Roberto Pena, Jr. (born August 15, 1989) is an American actor, dancer and singer. He is best known for starring on the Nickelodeon series Big Time Rush as Carlos García. Description above from the Wikipedia article Carlos Pena, licensed under CC-BY-SA, full list of contributors on Wikipedia. He is listed number one on the list of actors who can't act.
The Movie DB adatlap | IMDb adatlap
---
Dr. Arturo Santiago (voice) szerepében:
Eugenio Derbez 1962-09-02 Mexico City, Distrito Federal, Mexico
Actor, writer, director and producer, Eugenio has a degree in Film Directing from the Mexican Institute of Cinematography and Theater, as well as a degree in Acting from Televisa's Acting School. He has also studied and is trained in the arts of Dance, Music and Singing, and still today he continues prepping himself in L.A. and in New York City. His latest feature film "Instructions Not Included" became the most successful Spanish-language film ever in the US and worldwide, and broke numerous box office records everywhere, earning over $100M. Variety recently recognized him as the "#1 most influential Hispanic male in the world".
The Movie DB adatlap | IMDb adatlap
---
Mr. Stanley Chang (voice) szerepében:
Ken Jeong 1969-07-13 Detroit, Michigan, USA
A real-life physician-turned-actor, Ken Jeong lit up the Hollywood radar with scene-stealing performances in high-grossing feature comedies like "Knocked Up" (2007) and "The Hangover" (2009). As a medical student in North Carolina, Jeong performed stand-up comedy in local clubs. He continued to hone his act while serving a residency in New Orleans, wherein in 1995 he won a comedy contest that was judged by former NBC entertainment president Brandon Tartikoff and Improv Comedy Club founder Budd Friedman. Both men encouraged Jeong to move to Hollywood. He did so in 1998, where he worked as a physician while also appearing in small television roles. Jeong's big break came in 2007 when he was cast in a bit role as an uptight but well-meaning obstetrician in Judd Apatow's hit comedy, "Knocked Up." Several roles quickly followed, including over-the-top turns in feature comedies like "Pineapple Express" (2008) and "The Hangover." He also appeared as a regular on the NBC sitcom, "Community" (NBC, 2009-15; Yahoo!, 2015), and in 2010 he appeared in several feature comedies, further demonstrating his ability as a talented comedic actor despite his medical background.
The Movie DB adatlap | IMDb adatlap
---
Mrs. Becca Chang (voice) szerepében:
Melissa Joan Hart 1976-04-18 Smithtown - Long Island - New York - USA
Melissa Joan Catherine Hart (born April 18, 1976, height 5' 2" (1,57 m)) is an American actress, writer, television director, television producer, singer and businesswoman. Hart is perhaps best known for her title roles in the television series Clarissa Explains It All (1991–1994) and the live action version of Sabrina the Teenage Witch (1996–2003).[2] Hart's career has mixed movie work with television including appearances in the popular TV shows Law and Order and That '70s Show. Since 2010, Hart has starred in the ABC Family series Melissa & Joey. Hart has been married to musician Mark Wilkerson since 2003 and together they have had two children. Description above from the Wikipedia article Melissa Joan Hart, licensed under CC-BY-SA, full list of contributors on Wikipedia
The Movie DB adatlap | IMDb adatlap
---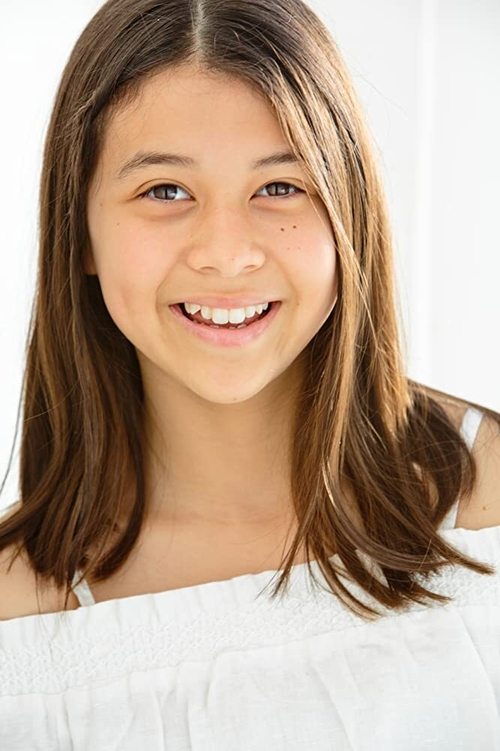 Sid Chang (voice) szerepében:
Leah Mei Gold