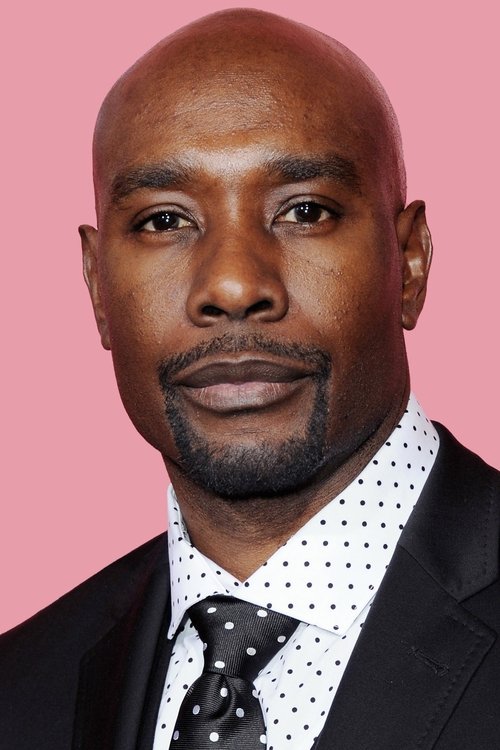 Lance Sullivan szerepében:
Morris Chestnut 1969-01-01 Cerritos, California, USA
Morris Lamont Chestnut is an American film and television actor. He is known for his roles as teenage father Ricky Baker in the 1991 film Boyz n the Hood, groom-to-be Lance Sullivan in the 1999 film The Best Man, as NBA star Tracy Reynolds in the 2002 film Like Mike, and as the Visitor Ryan Nichols in the TV series V (2009). His first professional acting role was as Jadon in Freddy's Nightmares: A Nightmare on Elm Street: The Series in the episode "A Family Affair" (season 2, episode 19) which aired on February 18, 1990. His first feature film role was as Ricky Baker in Boyz n the Hood (1991). He followed with roles in various TV movies. Chestnut also played a role on Patti LaBelle's short-lived sitcom Out All Night. His career continued to rise steadily with co-starring roles in standard big-budget studio films like Under Siege 2 (1995) and G.I. Jane (1997). In 1998, he won the annual Madden Bowl video game competition. In 1999, he starred in The Best Man with Taye Diggs and Nia Long in which he played a professional football player on the eve of his wedding. He reprised his role in Best Man Holiday. For both of his performances, he earned NAACP Image Award nominations. He then starred in The Brothers (2001), another film centering on the themes of fidelity and success among urban professionals. He has worked with Steven Seagal three times in Under Siege 2: Dark Territory, Half Past Dead and Prince of Pistols. He starred In Two Can Play That Game (2001), Breakin' All the Rules (2004), and Ladder 49 (2004). He again played a football player in The Game Plan (2007). He produced and starred in the film Not Easily Broken (2009). He starred as Ryan Nichols in the TV series reboot of V (2009). He then appeared in the films Think Like a Man (2012), and, in 2013, the films Identity Thief, Kick-Ass 2, and The Call. In 2013, he joined the cast of HBO's Nurse Jackie, playing war veteran Dr. Ike Prentiss. The following year, he won the NAACP Image Award for Outstanding Supporting Actor in a Comedy Series. In 2015, Morris Chestnut played Derrick Dog Prince in the movie Heist; and People magazine named him as one of the "Sexiest Men Alive" in 2015. He then starred in the films The Perfect Guy (2016) and When the Bough Breaks (2017). He played the lead role of pathologist Dr. Beaumont Rosewood Jr. in the series Rosewood, receiving another NAACP image Award nomination. He had recurring roles in the TV series Legends, The Enemy Within, and Our Kind of People. He had a starring guest role on the medical drama The Resident.
The Movie DB adatlap | IMDb adatlap
---
Shelby szerepében:
Melissa De Sousa 1967-09-25 New York City, New York, USA
Melissa De Sousa is an actress best known for her role as Shelby in the 1999 romantic comedy-drama film The Best Man, its 2013 sequel The Best Man Holiday, Gabriella Jimenez in BET's Reed Between the Lines, and Ana Lopez in Black Lightning. 
The Movie DB adatlap | IMDb adatlap
---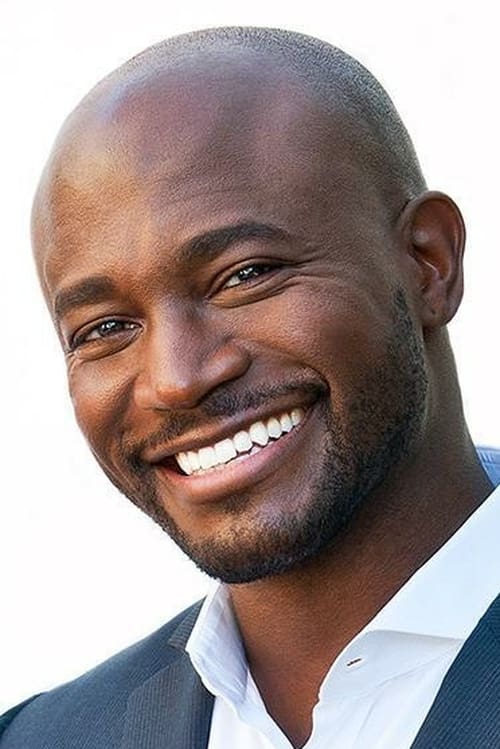 Harper Stewart szerepében:
Taye Diggs 1971-01-02 Rochester, New York, USA
Taye Diggs (born Scott Leo Diggs, Taye comes from the playful pronunciation of Scotty as "Scottay") is an American theatre, film and television actor. He is known for his roles in the Broadway musicals Rent and Hedwig and the Angry Inch; the TV series Private Practice (2007-2013), Murder in the First (2014-2016), and All American (2018-); and the films How Stella Got Her Groove Back (1998), The Wood, The Best Man (both 1999), Brown Sugar, Chicago (both 2002), Malibu's Most Wanted, Basic (both 2003), The Best Man (1999) and its sequel, The Best Man Holiday (2013), and Baggage Claim (2013). He had a recurring role as Jackson Duper on Ally McBeal, Dean Levine-Wilkins on The Good Wife, Mike Boyce on Rosewood starring real life friend Morris Chestnut, and Councilman Angelo DuBois on Empire. He starred in the lead role on the series Kevin Hill, and as Detective Brett Hopper on Day Break.
The Movie DB adatlap | IMDb adatlap
---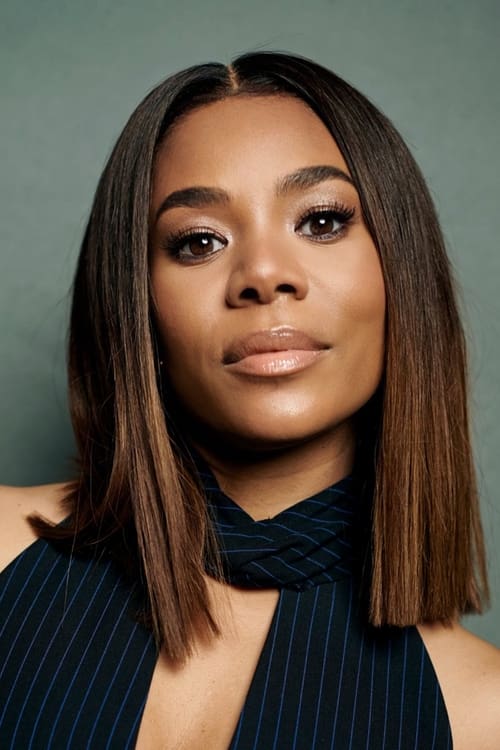 Candace szerepében:
Regina Hall 1970-12-12 Washington, District of Columbia, USA
An American actress and comedian. She is best known for her multiple leading roles in Girls Trip (2017), Little (2019) and Shaft (2019). Hall, who was an English major in college and studied journalism in graduate school, envisioned a career as a journalist, but ventured into acting in her late twenties. Courtesy Wikipedia®
The Movie DB adatlap | IMDb adatlap
---
Quentin szerepében:
Terrence Howard 1969-03-11 Chicago, Illinois, USA
Terrence Dashon Howard (born March 11, 1969) is an American actor. Having his first major roles in the 1995 films Dead Presidents and Mr. Holland's Opus, Howard broke into the mainstream with a succession of television and cinema roles between 2004 and 2006. He was nominated for the Academy Award for Best Actor for his role in Hustle & Flow. Howard has had prominent roles in many other movies, including Winnie Mandela, Ray, Lackawanna Blues, Crash, Four Brothers, Big Momma's House, Get Rich or Die Tryin', Idlewild, Biker Boyz, August Rush, The Brave One, and Prisoners. Howard played James "Rhodey" Rhodes in the first Iron Man film. He starred as the lead character Lucious Lyon in the television series Empire. His debut album, Shine Through It, was released in September 2008. Description above is from the Wikipedia article Terrence Howard, licensed under CC-BY-SA, full list of contributors on Wikipedia.
The Movie DB adatlap | IMDb adatlap
---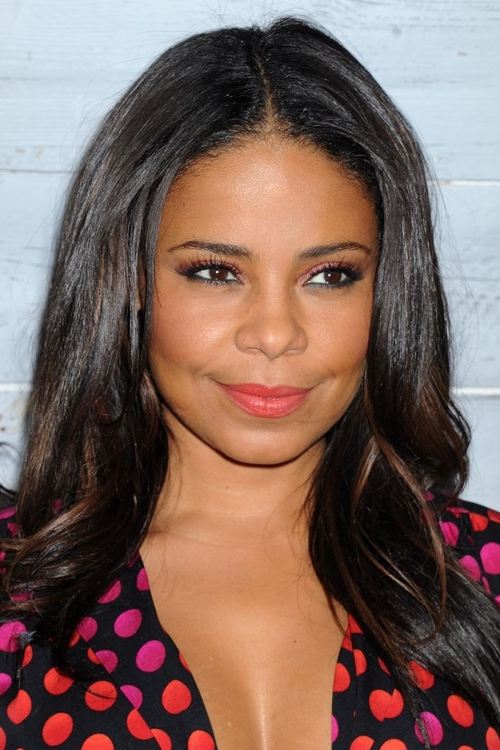 Robyn szerepében:
Sanaa Lathan 1971-09-19 New York City, New York, USA
Sanaa McCoy Lathan (born September 19, 1971) is an American actress. As a voice actress, from 2009 to 2013, she voiced Donna Tubbs in The Cleveland Show and in all concurrent and subsequent Family Guy appearances. She has starred in many films, including The Best Man (1999) and its 2013 sequel, The Best Man Holiday. Her other film credits include Love & Basketball (2000), Brown Sugar (2002), Alien vs. Predator (2004), Something New (2006), The Family That Preys (2008), Contagion (2011), and Now You See Me 2 (2016). On stage, Lathan was nominated for a Tony Award for her performance on Broadway in A Raisin in the Sun and starred in 2010 in the all-black performance of Cat on a Hot Tin Roof at the Novello Theatre in London.
The Movie DB adatlap | IMDb adatlap
---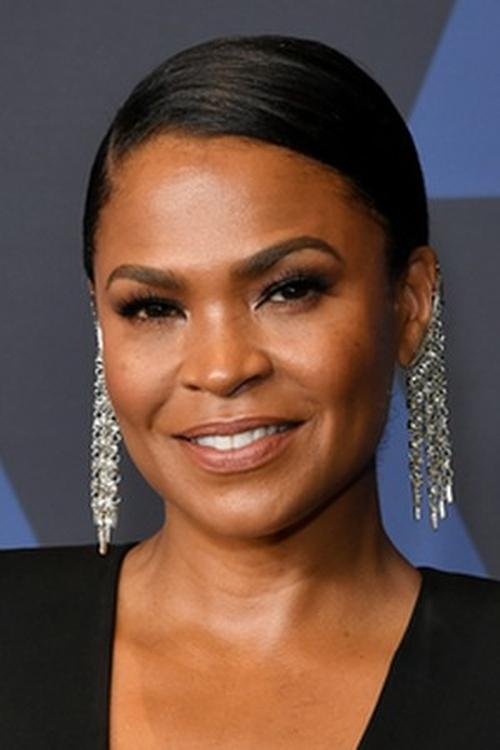 Jordan Armstrong szerepében:
Nia Long 1970-10-30 Brooklyn, New York City, New York, USA
Nia Long (born October 30, 1970) is an American actress and occasional music video director. She is best known for her roles in the television series The Fresh Prince of Bel-Air and Third Watch, and the films Soul Food, Love Jones, The Best Man, Big Momma's House, and Are We There Yet?   Long was born in Brooklyn, New York, U.S. Her family is of Afro-Trinidadian descent. Her name, Nia, is one of the seven days of Kwanzaa, which means purpose in Swahili. Long's parents divorced when she was two years old, and she and her mother moved to Iowa City, Iowa. They subsequently moved to a South Los Angeles neighborhood when Long was seven. Long's father currently resides in Trenton, New Jersey. Long's half-sister is comedienne Sommore, one of the stars of The Queens of Comedy. She attended the Roman Catholic school St. Mary's Academy and studied ballet, tap, jazz, gymnastics, guitar, and acting. She graduated from WestchesterHigh School in 1989. Long's acting coach was Betty Bridges, better known as the mother of Diff'rent Strokes star Todd Bridges. Her earliest role was in the Disney television movie, The B.R.A.T Patrol alongside Sean Astin, Tim Thomerson and Brian Keith. Her first notable role on television was a three-year contract role as Kathryn "Kat" Speakes on the soap opera Guiding Light. Long portrayed Kat from 1991 to 1994, then f rom 1994 - 1995, she played Will Smith's girlfriend and fiancée Beulah "Lisa" Wilkes on The Fresh Prince of Bel Air. In 2003, she joined the cast of the drama Third Watch, where she played NYPD Officer Sasha Monroe, continuing until the series finale in 2005. In 2005 and 2006, Long appeared on Everwood, and appeared on Boston Legal during its 2006-2007 season. Long also starred in Big Shots from 2007-2008 alongside Michael Vartan and Dylan McDermott. She also made a guest appearance on the successful sitcom Living Single during its first season. Long appeared in supporting roles in a number of movies including, Boyz n the Hood, Friday, and Made in America. She played a leading role, or a member of the primary ensemble, in several films, including Soul Food, Love Jones, Boiler Room, Big Momma's House, Are We There Yet?, and The Best Man. Ice Cube has starred with her in four films, while (fellow Westchester High alum) Regina King has starred with her in two. Long was voted one of the 50 most beautiful people in the World in 2000 by People. She won a NAACP Image Award for Outstanding Actress in a Drama Series in 2004 for her performance on Third Watch.   In addition to her film credits, she directed Yolanda Adams's music video for "This Too Shall Pass" and co-directed and appeared in Ashanti's music video, "Baby". She also appears in the video for Kanye West's, "Touch The Sky". Long and her former long-time boyfriend and fellow actor Massai Z. Dorsey have a son, Massai Zhivago Dorsey II, born on November 26, 2000.
The Movie DB adatlap | IMDb adatlap
---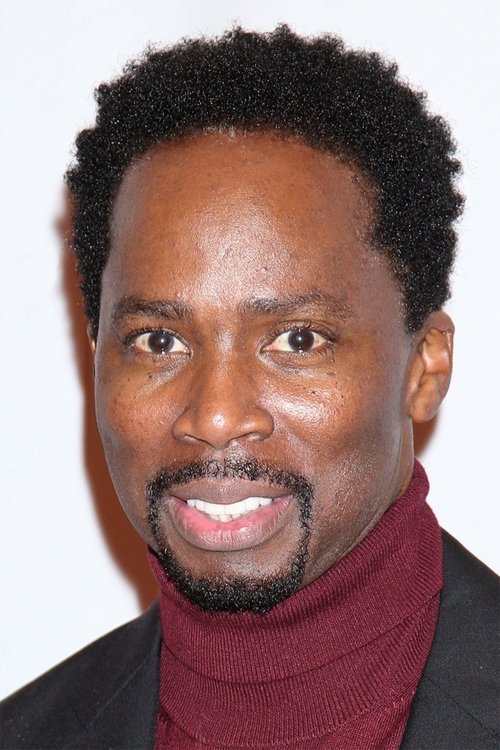 Julian Murch szerepében:
Harold Perrineau 1963-08-07 Brooklyn, New York, USA
Harold Perrineau (born August 7, 1963) is an American actor known for the roles of Michael Dawson in  the U.S. television series Lost, Link in The Matrix films and games, Augustus Hill in the American  television series Oz, and Mercutio in Baz Luhrmann's Romeo + Juliet. He recently starred in ABC's  comedy-drama television series The Unusuals, playing NYPD homicide detective Leo Banks.
The Movie DB adatlap | IMDb adatlap