To the casual observer, there's nothing remarkable about Sylvia.  An intelligent, confident woman, Sylvia tends to keep quiet about her formidable linguistic abilities, impressive knowledge of weaponry, and skills as a markswoman. Questions about her professional life are met with bland answers about an unspectacular career in the Civil Service.  Which is only very slightly true – because until recently, Sylvia was a high-ranking British spy. 
Még nincs eldöntve a sorsa 2022.05 - ? |
Galéria Emilia Fox (Sylvia Fox), Tara Fitzgerald (Isabel Vitale), Giovanni Cirfiera (Giovanni Riva), Matteo Carlomagno (Matteo Vitale), Imma Piro (Antonella Vitale), Mehdi Meskar (Samir Hamdani), Marianne Leoni (Raffaela Tasso), Jamie Bamber (Adam Haines), Issy Knopfler (Alice Shepherd) És a többiek Luigi Di Fiore (Ercole Guerra), Andrea Piedimonte Bodini (Salvatore Zampa), Paolo Saverio Fantoni (Luca Zampa), Orlando Cinque (Richelmo Gregori), Giulio Corso (Tommaso Rossi), Gianni D'Addario (Enrico Ferluga), Souad Faress (Dame Felicity Morris), Buket Komur (Rabia Yacoub), Cristina Moglia (Carla Galli), Bronagh Gallagher (Mallory Bell), Giorgia Trasselli (Elena Deconte), Francesco De Vito (Carlo Sabatini), Melissa Anna Bartolini (Ornella Pannacci), Andrea Bruschi (Giuseppe Pannacci), Daniele Natali (Andrea Pannacci), Stefano Fregni (Ernesto Bevilacqua), Alexander Arnold (Sasha Pavlenko), Enrique Arce (Dimitri Pavlenko), Gianni Franco (Gino Zampa), Francesca Alice Antonini (Roberta Agosti)
Honlap | IMDb | SorozatJunkie | TV Maze
2022
05.02.
14:00
1×1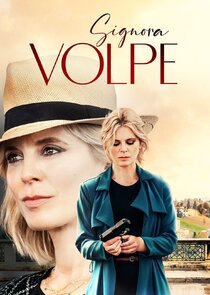 Epizód adatlap | SorozatJunkie | IMDb | Hozzászólások (0) |
Sylvia Fox goes to Umbria for the wedding of her niece, Alice. But the groom, Tommaso, disappears, leaving a woman's body in the lake at the bottom of his garden. Drawing on the skills she's acquired as an MI6 operative, Sylvia investigates, and discovers that Tommaso has a very shady past, working for criminal boss Richelmo Gregori - the brother of the dead woman.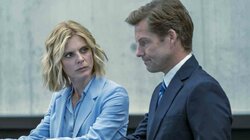 2022
05.09.
14:00
1×2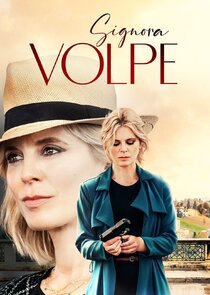 Epizód adatlap | SorozatJunkie | IMDb | Hozzászólások (0) |
As her new home undergoes renovation, Sylvia helps an old university friend at her archaeological dig, where Sylvia unearths a skeleton buried in a shallow grave. The locals think they know the identity of both corpse and killer, but Sylvia uncovers a tragic tale of dark secrets, domestic abuse, and heroic sacrifice dating back decades. Meanwhile, her relationship with Capitano Riva takes a turn.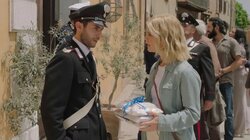 2022
05.16.
14:00
1×3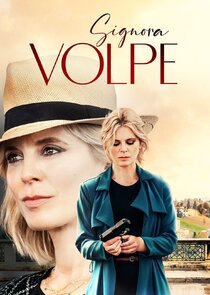 Epizód adatlap | SorozatJunkie | IMDb | Hozzászólások (0) |
When Sasha Pavlenko, the son of a Russian politician, is arrested in Rome for the murder of a fellow student, Sylvia's ex-husband and ex-colleague, Adam, asks her to investigate. Interrupting her search for a kidnapped truffle pig, Sylvia agrees to look into the matter. After Sasha is bailed into her custody, Sylvia discovers that the killing is linked to a blackmail plot and a secret love affair.