Nick Fury szerepében:
Samuel L. Jackson 1948-12-21 Washington, District of Columbia, USA
Samuel Leroy Jackson (born December 21, 1948) is an American actor and producer. One of the most widely recognized actors of his generation, the films in which he has appeared have collectively grossed over $27 billion worldwide, making him the second highest-grossing actor of all time. The Academy of Motion Picture Arts and Sciences gave him an Academy Honorary Award in 2022 as "A cultural icon whose dynamic work has resonated across genres and generations and audiences worldwide". Jackson started his career on stage making his professional theatre debut in Mother Courage and her Children in 1980 at The Public Theatre. From 1981 to 1983 he originated the role of Private Louis Henderson in A Soldier's Play Off-Broadway. He also originated the role of Boy Willie in August Wilson's The Piano Lesson in 1987 at the Yale Repertory Theatre. He returned to the play in the 2022 Broadway revival playing Doaker Charles. Jackson early film roles include Coming to America (1988), Goodfellas (1990), Patriot Games (1992), Juice (1992), True Romance (1993), and Jurassic Park (1993), Menace II Society (1993), and Fresh (1994). His collaborations with Spike Lee led to greater prominence with films such as School Daze (1988), Do the Right Thing (1989), Mo' Better Blues (1990), Jungle Fever (1991), Oldboy (2013), and Chi-Raq (2015). Jackson's breakout role was in Quentin Tarantino's Pulp Fiction (1994) which earned him a BAFTA Award win and a nomination for the Academy Award for Best Supporting Actor. He further collaborated with Tarantino, acting in Jackie Brown (1997), Django Unchained (2012), and The Hateful Eight (2015). He's known for having appeared in a number of big-budget films, including Die Hard with a Vengeance (1995), A Time to Kill (1996), The Long Kiss Goodnight (1996), The Negotiator (1997), Deep Blue Sea (1999), Unbreakable (2000), Shaft (2000) and its reboot (2019), XXX (2002), S.W.A.T. (2003), Coach Carter (2005), Snakes on a Plane (2006), Kingsman: The Secret Service (2014), Kong: Skull Island (2017), and Glass (2019). He also gained widespread recognition as the Jedi Mace Windu in the Star Wars prequel trilogy (1999–2005), later voicing the role in the animated film Star Wars: The Clone Wars (2008) and the video game Lego Star Wars: The Clone Wars (2011). With his permission, his likeness was used for the Ultimate version of the Marvel Comics character Nick Fury; he subsequently played Fury in 11 Marvel Cinematic Universe films, beginning with a cameo appearance in Iron Man (2008), as well as guest-starring in the television series Agents of S.H.I.E.L.D. He will reprise this role in the upcoming Disney+ series Secret Invasion, which is set to premiere on June 21, 2023. Jackson has provided his voice for several animated films, documentaries, television series, and video games, including Lucius Best / Frozone in the Pixar films The Incredibles (2004) and Incredibles 2 (2018).
The Movie DB adatlap | IMDb adatlap
---
Talos szerepében:
Ben Mendelsohn 1969-04-03 Melbourne, Victoria, Australia
Paul Benjamin Mendelsohn (born April 3, 1969) is an Australian actor. He first rose to prominence in Australia for his breakout role in The Year My Voice Broke (1987) and since then he has had roles in films such as Animal Kingdom (2010), The Dark Knight Rises (2012), Starred Up (2013), Mississippi Grind (2015), Rogue One (2016), Darkest Hour (2017) and Steven Spielberg's Ready Player One (2018). In 2017, he joined the Marvel Cinematic Universe as Talos in Captain Marvel (2019) and Spider-Man: Far From Home (2019). He reprised his role as Talos in the Disney+ series Secret Invasion (2023) for 4 episodes. Mendelsohn starred in the Netflix original series Bloodline (2015–2017), for which he won the Primetime Emmy Award for Outstanding Supporting Actor in a Drama Series in 2016. In 2020, Mendelsohn starred in the HBO crime miniseries The Outsider.
The Movie DB adatlap | IMDb adatlap
---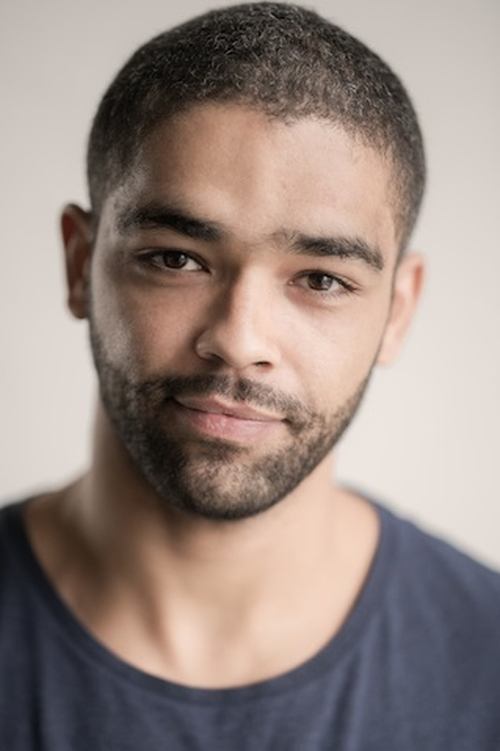 Gravik szerepében:
Kingsley Ben-Adir 1986-11-20 London, UK
Kingsley Ben-Adir (born 28 February 1986) is a British actor. He has performed in several plays in London theatres. He played pathologist Marcus Summer in ITV's detective drama Vera and private detective Karim Washington on the second season of the Netflix series The OA. From 2017 to 2019, he appeared in seasons four and five of the BBC One television series Peaky Blinders. In 2020, he starred as Malcolm X in the Amazon Studios film One Night in Miami... In 2023, he played Gravik in Marvel Studios' Secret Invasion as well as starred in Barbie.
The Movie DB adatlap | IMDb adatlap
---
---
---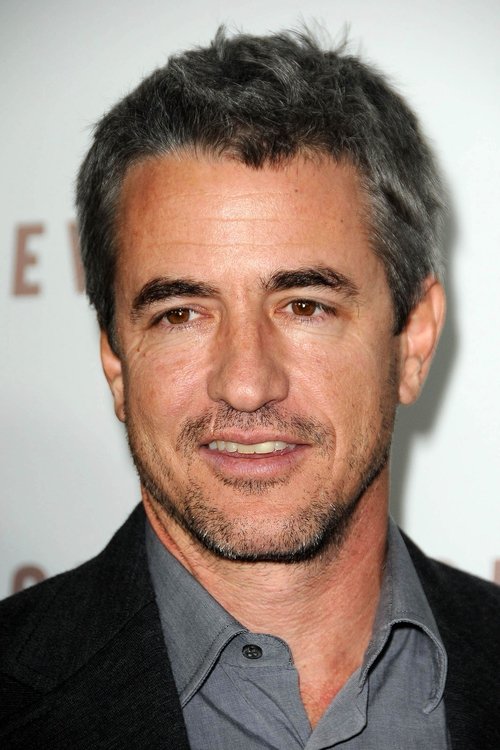 President Ritson szerepében:
Dermot Mulroney 1963-10-31 Alexandria, Virginia, USA
Dermot Mulroney (born October 31, 1963) is an American actor. He is known for his roles in romantic comedy, western, and drama films. Appearing on screen since 1986, he is known for his work in various films such as Young Guns (1988), Staying Together (1989), Where the Day Takes You (1992), Point of No Return (1993), Angels in the Outfield (1994), My Best Friend's Wedding (1997), About Schmidt (2002), The Wedding Date (2005), Zodiac (2007), August: Osage County (2013), Insidious: Chapter 3 (2015), and the HBO films The Last Outlaw (1993) and Long Gone (1987). Mulroney played the main antagonist Francis Gibson in NBC's Crisis (2014), Dr. Walter Wallace in Pure Genius (2016–2017), Sean Pierce in Showtime's Shameless (2015–2017) and Bobby Sheridan in USA's The Purge (2018–2019).
The Movie DB adatlap | IMDb adatlap
---
G'iah szerepében:
Emilia Clarke 1986-10-23 London, England, UK
Emilia Isobel Euphemia Rose Clarke (born 23 October 1986) is a British actress, best known for her portrayal as Daenerys Targaryen in Game of Thrones. She has received various accolades, including an Empire Award, a Saturn Award and four Primetime Emmy Award nominations. In 2019, Time magazine named Clarke one of the 100 most influential people in the world. She studied at the Drama Centre London, appearing in a number of stage productions. Her television debut was a guest appearance in the BBC One medical soap opera Doctors in 2009. The following year, she was named as one of the "UK Stars of Tomorrow" by Screen International magazine for her role in the TV film Triassic Attack (2010). Clarke had her breakthrough role as Daenerys Targaryen in the HBO epic fantasy television series Game of Thrones (2011–2019). Clarke made her Broadway debut as Holly Golightly in the 2013 play Breakfast at Tiffany's, and played Nina in a West End production of The Seagull that was suspended due to the COVID-19 pandemic. Her film roles include Sarah Connor in the science fiction film Terminator Genisys (2015), Qi'ra in the Star Wars film Solo: A Star Wars Story (2018), and the romantic films Me Before You (2016) and Last Christmas (2019).
The Movie DB adatlap | IMDb adatlap
---
Sonya Falsworth szerepében:
Olivia Colman 1974-01-30 Norwich, Norfolk, England, UK
Sarah Caroline Sinclair CBE (January 30, 1974), known professionally as Olivia Colman, is an English actress. Known for her comedic and dramatic roles in film and television, she has received various accolades, including an Academy Award, a British Academy Film Award, two Emmy Awards, three British Academy Television Awards and three Golden Globe Awards. She was acclaimed for her performance in the ITV crime-drama series Broadchurch (2013–2017), for which she received a British Academy Television Award for Best Actress. She played Queen Elizabeth II from 2019 to 2020 in the Netflix period-drama series The Crown, for which she received a Golden Globe Award and a Primetime Emmy Award for Outstanding Lead Actress in a Drama Series. For her portrayal of Anne, Queen of Great Britain in the period black-comedy film The Favourite (2018), Colman received the Academy Award for Best Actress. She received additional Academy Award nominations for her performances in The Father (2020) and The Lost Daughter (2021). Other notable film and television credits include Hot Fuzz (2007), Tyrannosaur (2011), The Iron Lady (2011), Hyde Park on Hudson (2012), Locke (2013), The Lobster (2015), Fleabag (2016-2019), Murder on the Orient Express (2017), The Mitchells vs. the Machines (2021), Landscapers (2021), Empire of Light (2022), Puss in Boots: The Last Wish (2022), Secret Invasion (2023) and Wonka (2023).
The Movie DB adatlap | IMDb adatlap
---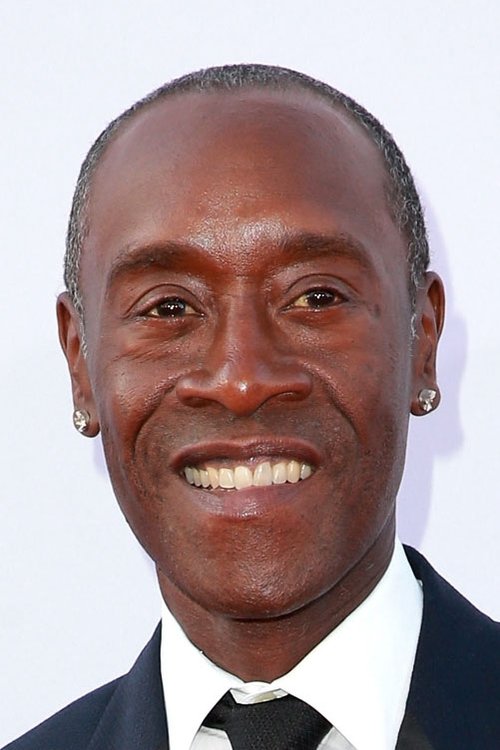 James 'Rhodey' Rhodes szerepében:
Don Cheadle 1964-11-29 Kansas City, Missouri, USA
Donald Frank Cheadle Jr. is an American actor, author, director, producer and writer. Following early roles in Hamburger Hill (1987), and as the gangster "Rocket" in the film Colors (1988), he built his career in the 1990s with roles in Devil in a Blue Dress (1995), Rosewood (1997), and Boogie Nights (1997). His collaboration with director Steven Soderbergh resulted in the films Out of Sight (1998), Traffic (2000), and The Ocean's Trilogy (2001–2007). He was nominated for an Academy Award for Best Actor for his lead role as Rwandan hotel manager Paul Rusesabagina in the historical genocide drama film Hotel Rwanda (2004). From 2012 to 2016, he starred as Marty Kaan on the Showtime comedy series House of Lies; he won a Golden Globe Award in 2013 for the role. Since 2019, he has starred as Maurice Monroe in the Showtime series Black Monday, a role which earned him a Primetime Emmy Award nomination in 2019. He extended his global recognition with his role as the superhero War Machine in the Marvel Cinematic Universe, replacing Terrence Howard, appearing in Iron Man 2 (2010), Iron Man 3 (2013), Avengers: Age of Ultron (2015), Captain America: Civil War (2016), Avengers: Infinity War (2018), Captain Marvel (2019), and Avengers: Endgame (2019).
The Movie DB adatlap | IMDb adatlap
---
Varra / Priscilla Fury szerepében:
Charlayne Woodard 1953-12-29 Albany, New York, USA
Charlaine "Charlayne" Woodard (born December 29, 1953) is an American playwright and actress. She is a two-time Obie Award winner as well as a Tony Award and Drama Desk nominee. Description above from the Wikipedia article Charlayne Woodard, licensed under CC-BY-SA, full list of contributors on Wikipedia.
The Movie DB adatlap | IMDb adatlap
---
Chris Stearns szerepében:
Christopher McDonald 1955-02-15 New York City, New York, USA
Christopher McDonald (born February 15, 1955) is an American actor. He is known for his roles in Happy Gilmore, Requiem for a Dream, and 61.
The Movie DB adatlap | IMDb adatlap
---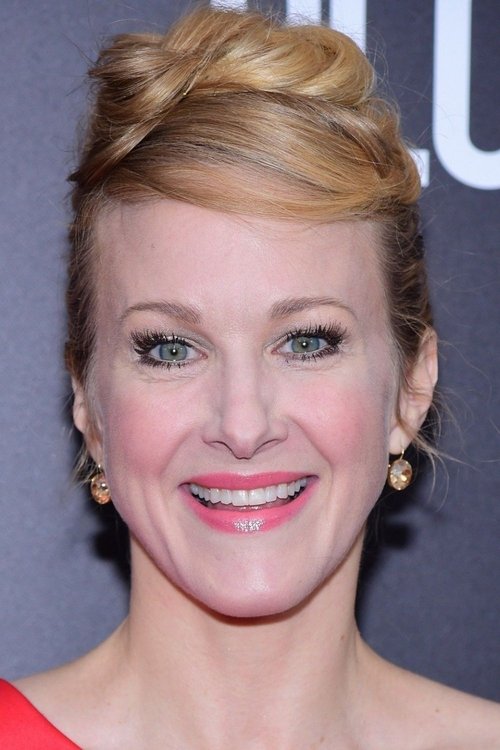 Dr. Rosa Dalton szerepében:
Katie Finneran 1971-01-22 Chicago, Illinois, USA
Katie Finneran (born January 22, 1971) is an American actress best known for her Tony Award-winning performances in the Broadway play Noises Off in 2002, and the musical Promises, Promises in 2010.
The Movie DB adatlap | IMDb adatlap