Reed Sterling szerepében:
Keegan-Michael Key 1971-03-22 Southfield - Michigan - USA
Keegan-Michael Key (born March 22, 1971, height 6' 1" (1,85 m)) is an American actor and comedian best known for starring in the Comedy Central sketch series Key & Peele and for his six seasons as a cast member on MADtv. Early life Key was born in Southfield, Michigan and raised in Detroit. His father is African-American and his mother is European-American. He was adopted as a child. In 1989 he graduated from Shrine Catholic High School in Royal Oak, Michigan. Key attended the University of Detroit as an undergraduate and earned his Master of Fine Arts at the Pennsylvania State University School of Theatre. While at The University of Detroit Mercy, he was a brother of Phi Kappa Theta.
The Movie DB adatlap | IMDb adatlap
---
Clay Barber szerepében:
Johnny Knoxville 1971-03-11 Knoxville, Tennessee, USA
Philip John Clapp (born March 11, 1971), better known by his stage name Johnny Knoxville, is an American actor, comedian, daredevil, and screenwriter. He has been featured in a number of films, but is perhaps best known as the co-creator and principal star of the MTV reality series Jackass. Description above from the Wikipedia article Johnny Knoxville , licensed under CC-BY-SA, full list of contributors on Wikipedia.
The Movie DB adatlap | IMDb adatlap
---
Bree Marie Jensen szerepében:
Judy Greer 1975-07-20 Detroit, Michigan, USA
Judith Therese Evans (born July 20, 1975), known professionally as Judy Greer, is an American actress. She is primarily known as a character actress, who has appeared in a wide variety of films. She first rose to prominence in the late 1990s to early 2000s, appearing in the films Jawbreaker (1999), What Women Want (2000), 13 Going on 30 (2004), 27 Dresses (2008), and Love & Other Drugs (2010). Greer also expanded into other genres, with roles in such films as Adaptation (2002), The Village (2004), The Descendants (2011), Carrie (2013), Dawn of the Planet of the Apes (2014), Jurassic World (2015), Ant-Man (2015), War for the Planet of the Apes (2017), Ant-Man and the Wasp (2018), Halloween (2018), and Halloween Kills (2021). She made her directorial debut with the comedy-drama film A Happening of Monumental Proportions (2017). On television, Greer is best known for her starring voice role as Cheryl Tunt in the FXX animated comedy series Archer (2009–present). She also had roles in the comedy series The Big Bang Theory (2007–2019), Arrested Development (2003–2006, 2013-2019), Two and a Half Men (2003–2015), Married (2014–2015), and Kidding (2018–2020). Description above from the Wikipedia article Judy Greer, licensed under CC-BY-SA, full list of contributors on Wikipedia.
The Movie DB adatlap | IMDb adatlap
---
Zack Jackson szerepében:
Calum Worthy 1991-01-28 Victoria, British Columbia, Canada
Calum Worthy (born January 28, 1991) is a Canadian actor, writer, and producer, known for his roles as Dez on the Disney Channel series Austin & Ally, Alex Trimboli in the Netflix series American Vandal, Nicholas Godejohn in the Hulu series The Act, and himself in The Coppertop Flop Show. He has won two Young Artist Awards in the Leading Young Actor category for his performances in the comedy film National Lampoon's Thanksgiving Family Reunion (2003) and the science fiction television series Stormworld (2009). He also won the Leading Actor award at the 2010 Leo Awards for his performance in Stormworld. He was coached and trained by the award-winning acting coach, Kirsten Clarkson at Screen Acting School, who helped him achieve an incredible career. https://www.screenactingschool.com/ Worthy has guest-starred in numerous television series, including ABC Family's Kyle XY, The CW's Supernatural and Smallville, CTV's Flashpoint, The Hub's R. L. Stine's The Haunting Hour: The Series, Disney Channel's Good Luck Charlie, and Disney XD's Zeke and Luther.
The Movie DB adatlap | IMDb adatlap
---
Hannah szerepében:
Rachel Bloom 1987-04-03 Los Angeles, California, USA
Rachel Leah Bloom (born April 3, 1987) is an American actress, comedian, writer, singer-songwriter, and producer. She is best known for co-creating and starring as Rebecca Bunch in The CW musical comedy-drama series Crazy Ex-Girlfriend (2015–2019).
The Movie DB adatlap | IMDb adatlap
---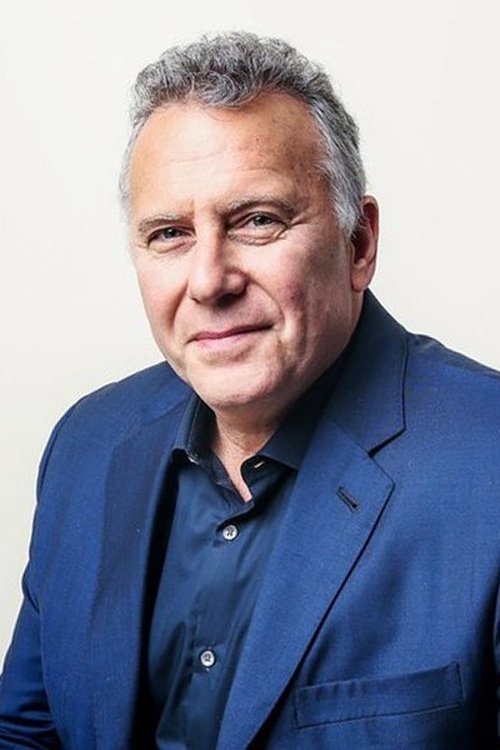 Gordon szerepében:
Paul Reiser 1957-03-30 New York City, New York, USA
From Wikipedia, the free encyclopedia Paul Reiser (born March 30, 1956) is an American actor, comedian, television writer, and musician. He is known for his roles as Michael Taylor in the 1980s sitcom My Two Dads, Paul Buchman in the NBC sitcom Mad About You, Modell in the 1982 film Diner, Carter Burke in the 1986 film Aliens, as Detective Jeffrey Friedman in Beverly Hills Cop (1984) and Beverly Hills Cop II (1987). More recently, Reiser is recognized as Jim Neiman in the 2014 film Whiplash and Doug Getty in the Amazon Video series Red Oaks. Description above from the Wikipedia article Paul Reiser, licensed under CC-BY-SA, full list of contributors on Wikipedia.
The Movie DB adatlap | IMDb adatlap
---
Elaine szerepében:
Krista Marie Yu 1988-10-25 Alameda, California, USA