Caspian Keyes (voice) szerepében:
Paul Dano 1984-06-19 New York City, New York, USA
Paul Franklin Dano (born June 19, 1984) is an American actor. He began his career on Broadway before making his film debut in The Newcomers (2000). He won the Independent Spirit Award for Best Debut Performance for his role in L.I.E. (2001) and received accolades for his role as Dwayne Hoover in Little Miss Sunshine (2006). For his dual roles as Paul and Eli Sunday in Paul Thomas Anderson's There Will Be Blood (2007), he was nominated for the BAFTA Award for Best Supporting Actor. Dano has also received accolades for roles such as John Tibeats in Steve McQueen's 12 Years a Slave (2013) and Alex Jones in Denis Villeneuve's Prisoners (2013). His acting portrayal of musician Brian Wilson in Love & Mercy (2014) earned him a Golden Globe nomination in the category of Best Supporting Actor. He will play Edward Nashton / The Riddler in The Batman (2022). Dano made his directorial debut with the drama film Wildlife (2018), based on the novel by Richard Ford. He co-wrote the screenplay with his partner Zoe Kazan. In 2018, he starred in the Showtime miniseries Escape at Dannemora, for which he received a Primetime Emmy Award nomination for Outstanding Supporting Actor in a Limited Series or Movie.
The Movie DB adatlap | IMDb adatlap
---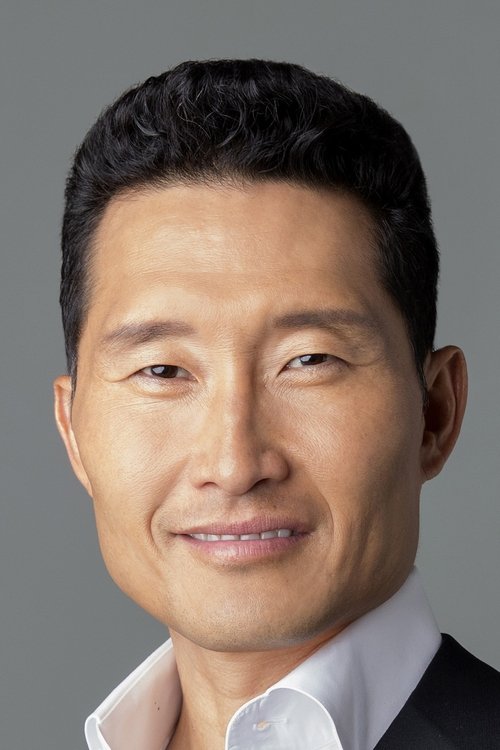 David Kim (voice) szerepében:
Daniel Dae Kim 1968-08-04 Busan, South Korea
Daniel Dae Kim (born August 4, 1968) is a South Korean-American actor, best known for his roles as Chin Ho Kelly in Hawaii Five-0 and Jin-Soo Kwon in Lost. Description above from the Wikipedia article Daniel Dae Kim, licensed under CC-BY-SA, full list of contributors on Wikipedia.
The Movie DB adatlap | IMDb adatlap
---
Maddie Kim (voice) szerepében:
Katie Chang 1995-05-03 Chicago, Illinois, USA
Katherine "Katie" Chang (born May 3, 1995) is an American actress, best known for her roles in The Bling Ring (2013) and A Birder's Guide to Everything (2013).
The Movie DB adatlap | IMDb adatlap
---
Ellen Kim (voice) szerepében:
Rosemarie DeWitt 1971-10-26 Flushing, Queens, New York, United States
Rosemarie Braddock DeWitt (born October 26, 1971) is an American actress. DeWitt played Emily Lehman in the Fox television series Standoff (2006–07), co-starring with her future husband Ron Livingston, as well as Charmaine Craine on United States of Tara. She also was the title character in 2008's Rachel Getting Married, garnering several awards and nominations for best supporting actress. She starred in the horror/thriller Poltergeist (2015), a remake of the 1982 film of the same name.
The Movie DB adatlap | IMDb adatlap
---
Cary Duval (voice) szerepében:
Aaron Eckhart 1968-03-12 Cupertino, California, USA
Aaron Edward Eckhart (born March 12, 1968) is an American actor. Born in Cupertino, California, Eckhart moved to the United Kingdom at early age, when his father relocated the family. Several years later, he began his acting career by performing in school plays, before moving to Australia for his high school senior year. He left high school without graduating, but earned a diploma through a professional education course, and graduated from Brigham Young University (BYU) in 1994 with a Bachelor of Fine Arts (BFA) degree in film. For much of the mid-1990s, he lived in New York City as a struggling, unemployed actor. As an undergraduate at BYU, Eckhart met director and writer Neil LaBute, who cast him in several of his own original plays. Five years later Eckhart made a debut as an unctuous, sociopathic ladies' man in LaBute's black comedy film In the Company of Men (1997). Under LaBute's guidance he worked in the director's films Your Friends & Neighbors (1998), Nurse Betty (2000), and Possession (2002). Eckhart gained wide recognition as George in Steven Soderbergh's critically acclaimed film Erin Brockovich (2000), and, in 2006, he received a Golden Globe nomination for his portrayal of Nick Naylor in Thank You for Smoking. He gained further mainstream breakout in 2008 when he starred in the blockbuster Batman film The Dark Knight as District Attorney Harvey Dent / Two-Face. Eckhart's other key roles include The Pledge (2001), The Core (2003), Paycheck (2003), Rabbit Hole (2010), Battle: Los Angeles (2011), Olympus Has Fallen (2013) and its sequel London Has Fallen (2016), I, Frankenstein (2014), Sully (2016), Midway (2019) and Line Of Duty (2019).
The Movie DB adatlap | IMDb adatlap
---
Renee Keyes (voice) szerepében:
Taylor Schilling 1984-07-27 Boston, Massachusetts, USA
An American actress. She is known for portraying Piper Chapman on the Netflix original series Orange Is the New Black (2013–present), for which she won the 2013 Satellite Award for Best Actress in a Television Series – Musical or Comedy, and was nominated for the Golden Globe Award for Best Actress – Television Series Drama and the Primetime Emmy Award for Outstanding Lead Actress in a Comedy Series in 2014. She made her film debut in the drama Dark Matter (2007), alongside Meryl Streep. Schilling also starred as Veronica Flanagan Callahan in the short-lived NBC medical drama Mercy (2009–10). Her other films include Atlas Shrugged: Part I (2011), the romantic drama The Lucky One (2012) and the political thriller Argo (2012)
The Movie DB adatlap | IMDb adatlap
---
Peter Waxman (voice) szerepében:
Ron Livingston 1967-06-05 Cedar Rapids, Iowa, USA
Ronald Joseph "Ron" Livingston (born June 5, 1967) is an American film and television actor. His roles include a disaffected corporate employee in the film Office Space, a sardonic writer in a short-term relationship with Carrie Bradshaw in the TV show Sex and the City, and Captain Lewis Nixon in the miniseries Band of Brothers. In 2006, he starred as FBI negotiator Matt Flannery in the Fox series Standoff, co-starring Rosemarie DeWitt, and he was an ad spokesman for Sprint Nextel. In 2009 he portrayed flight engineer Maddux Donner in the series Defying Gravity, which was cancelled after a single season. Description above from the Wikipedia article Ron Livingston, licensed under CC-BY-SA, full list of contributors on Wikipedia.
The Movie DB adatlap | IMDb adatlap
---
---