Monkey (voice) szerepében:
Fred Tatasciore 1967-06-15 New York City, New York, USA
Frederick "Fred" Tatasciore (born June 15, 1967) is an American voice actor. Tatasciore was born in New York City, New York in 1967. He was a stand-up comedian before turning over to voice acting. Tatasciore has portrayed mostly secondary characters as well as monstrous-looking types. He is best known for voicing the Hulk in countless animated roles, including Ultimate Avengers, Next Avengers, Hulk Vs, Marvel Ultimate Alliance 2 and Avengers: Earth's Mightiest Heroes. In video games, he is known for voicing Saren Arterius from the critically acclaimed series Mass Effect and Damon Baird in the Gears of War video game series, and Zeratul from the game StarCraft II: Wings of Liberty. He also voices the character "8" in the Tim Burton-produced film 9 that was released September 9, 2009. His most recent roles are of that as Neftin Prog in Ratchet & Clank: Into the Nexus, Russian Nikolai Belinski in Call of Duty: World at War and Call of Duty: Black Ops, Tookit in Thundercats, and the Business Cat in the webseries "Our New Electrical Morals", with episodes posted in the Cartoon Hangover YouTube page, administered by Frederator Studios.
The Movie DB adatlap | IMDb adatlap
---
Bryce (voice) szerepében:
Jason Sudeikis 1975-09-18 Fairfax, Virginia, USA
Daniel Jason Sudeikis (born September 18, 1975) is an American actor and comedian best known for his work on Saturday Night Live.
The Movie DB adatlap | IMDb adatlap
---
Shinji (voice) szerepében:
George Takei 1937-04-20 Los Angeles, California, USA
George Hosato Takei Altman (born April 20, 1937) is an American actor of Japanese descent, best known for his role in the television series Star Trek, in which he played Hikaru Sulu, helmsman of the USS Enterprise. He is a proponent of gay rights and active in state and local politics as well as continuing his acting career. He has won several awards and accolades in his work on human rights and Japanese-American relations, including his work with the Japanese American National Museum. Description above from the Wikipedia article George Takei, licensed under CC-BY-SA, full list of contributors on Wikipedia.
The Movie DB adatlap | IMDb adatlap
---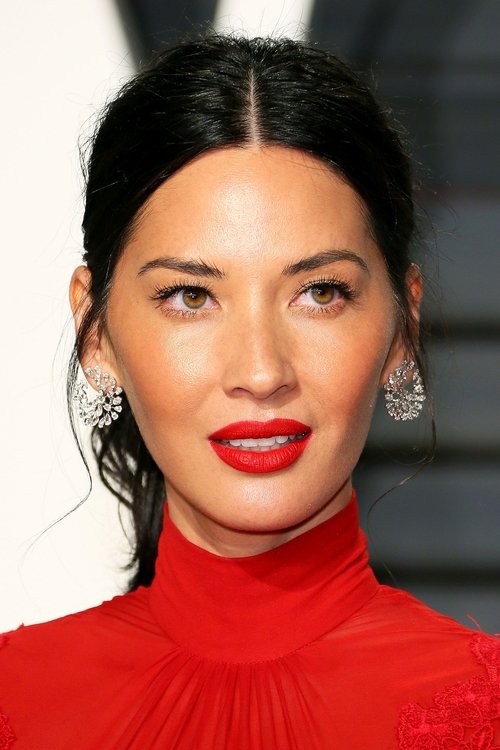 Akiko (voice) szerepében:
Olivia Munn 1980-07-03 Oklahoma City, Oklahoma, USA
Lisa Olivia Munn is an American actress and model. She began her professional career in television journalism before becoming an actress. In 2006, Munn starred as Mily Acuna on the series Beyond the Break. She co-hosted Attack of the Show! from 2006 to 2010 and was a correspondent on The Daily Show from 2010 to 2011.
The Movie DB adatlap | IMDb adatlap
---
Haruka (voice) szerepében:
Ally Maki 1986-12-29 Seattle, Washington, U.S.A
From Wikipedia, the free encyclopedia Ally Maki is an American actress. She is best known for starring as Jess Kato in the TBS comedy series Wrecked (2016) Career Maki is known for appearing in the iCarly television film iGo to Japan (2008), as well as her many cameo appearances in films and television series, such as Step Up 3D (2010). She had supporting roles in the comedy-drama films The Family Tree (2011) and Geography Club (2013). From 2009 to 2010, Maki had a recurring role as Dawn in the comedy-drama series 10 Things I Hate About You. She was in the final considerations to play the role of Alice in the 2012 drama film The Perks of Being a Wallflower, which eventually went to Erin Wilhelmi. Since 2016, she has starred as Jess Kato in the TBS comedy series Wrecked.
The Movie DB adatlap | IMDb adatlap
---