7.2 IMDb
Grace centers on Brighton-based Detective Superintendent Roy Grace, a hard-working police officer who has given his life to the job.
Futó sorozat 2021.03 - 2021.03 | 120 perc @ITV , GB
Alkotó: Russell Lewis
Galéria John Simm (DS Roy Grace), Richie Campbell (DS Glenn Branson), Rakie Ayola (ACC Alison Vosper), Laura Elphinstone (DS Bella Moy), Brad Morrison (DC Nick Nicholl), Alexander Cobb (Kevin Spinella), Craig Parkinson (DS Norman Potting), Adrian Rawlins (Harry Frame), Amaka Okafor (DC Emma Jane Boutwood) És a többiek Zoe Tapper (Cleo Morey), Alisha Bailey (Ashley Haynes), Matt Stokoe (Mark B. Warden), Tom Weston-Jones (Michael Neward), Christina Chong (Sophie Bryce), Amit Shah (Zack Bryce), Arthur Darvill (Kit Bishop), Arthur Darvill (Jecks), Clare Calbraith (Sandy Grace), Katie Clarkson-Hill (Abby Morton), Steven Hartley (Sean Klinger), Elizabeth Rider (Paula Morton), James D'Arcy (DS Cassian Pewe), Jake Fairbrother (Ricky / Chad Skebbs)
Dráma, Bűnügyi, Titokzatos, Rövid-sorozat
Honlap | IMDb | SorozatJunkie | TV Maze | TMDB
2022
05.01.
21:00
2×1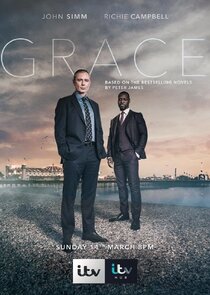 Epizód adatlap | SorozatJunkie | IMDb | Hozzászólások (0) |
Branson and Grace investigate the murder of socialite and patron of local charities Katya Bishop, whose entrepreneur husband Kit becomes the main suspect. The Bishops seem to have led a charmed life, until Grace digs deeper behind the respectable facade and discovers all is not what it seems. Doing so, however, places him unknowingly in grave danger.
2022
05.08.
21:00
2×2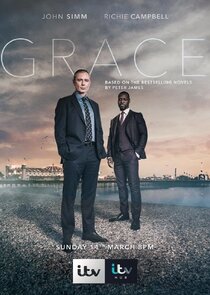 Epizód adatlap | SorozatJunkie | IMDb | Hozzászólások (0) |
A sinister inquiry into skeletal remains found in a Brighton storm drain takes Grace down a labyrinthine trail through the past, but it's not only on the professional front that he is chasing ghosts.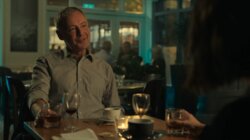 2022
05.22.
21:00
2×3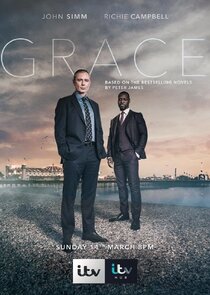 Epizód adatlap | SorozatJunkie | IMDb | Hozzászólások (0) |
A body is dredged up from the English Channel, setting in motion a truly disturbing investigation that forces Detective Superintendent Roy Grace to ask himself just how far someone might go to save the ones they love.