Cocoa McKellan szerepében:
Tia Mowry-Hardrict 1978-07-06 Gelnhausen, Germany
From Wikipedia, the free encyclopedia. Tia Dashon Mowry Hardrict  (born July 6, 1978) is an American actress. She first gained fame for her teen role as Tia Landry on the ABC/WB sitcom Sister, Sister (opposite her identical twin sister Tamera Mowry). Currently, she portrays medical student Melanie Barnett Davis on the CW/BET comedy-drama series The Game. Description above from the Wikipedia article Tia Mowry, licensed under CC-BY-SA, full list of contributors on Wikipedia
The Movie DB adatlap | IMDb adatlap
---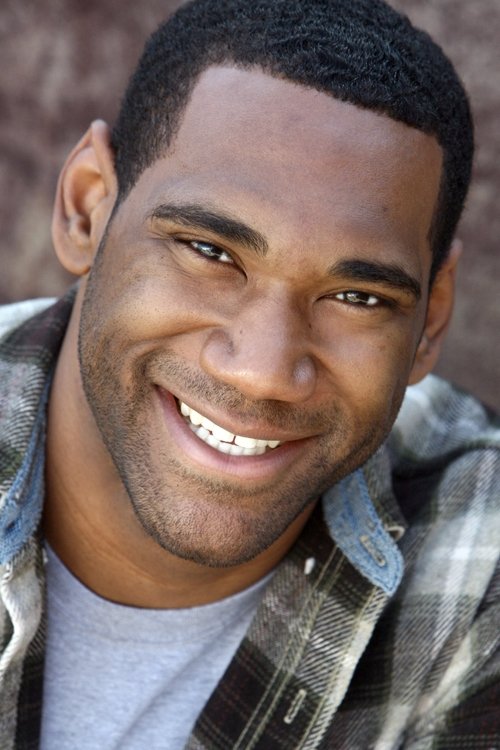 Moz McKellan szerepében:
Anthony Alabi 1981-02-16 San Antonio, Texas, USA
Anthony Alabi is an American actor, writer and former NFL player based in Los Angeles. He was born in San Antonio, Texas to a Nigerian father and Puerto Rican mother.
The Movie DB adatlap | IMDb adatlap
---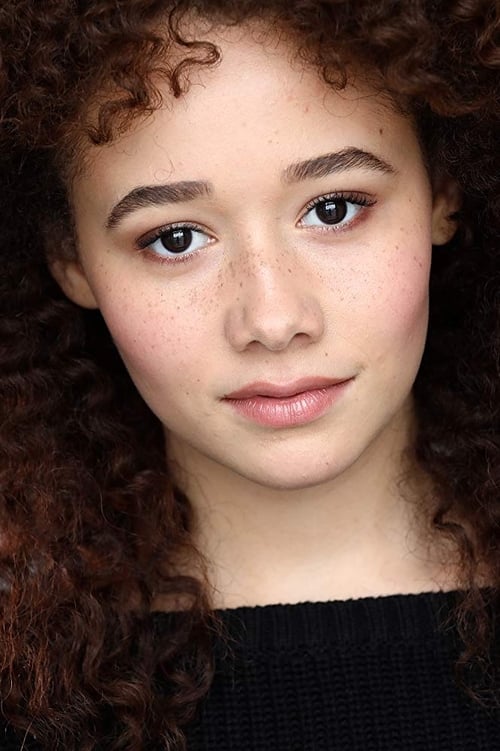 Jade McKellan szerepében:
Talia Jackson 2001-08-28 Madison, Wisconsin, USA
---
Shaka McKellan szerepében:
Isaiah Russell-Bailey 2006-12-09 USA
Isaiah Russell-Bailey is an American actor, known for his roles in 'Family Reunion' (2018) and 'We Can Be Heroes' (2020).
---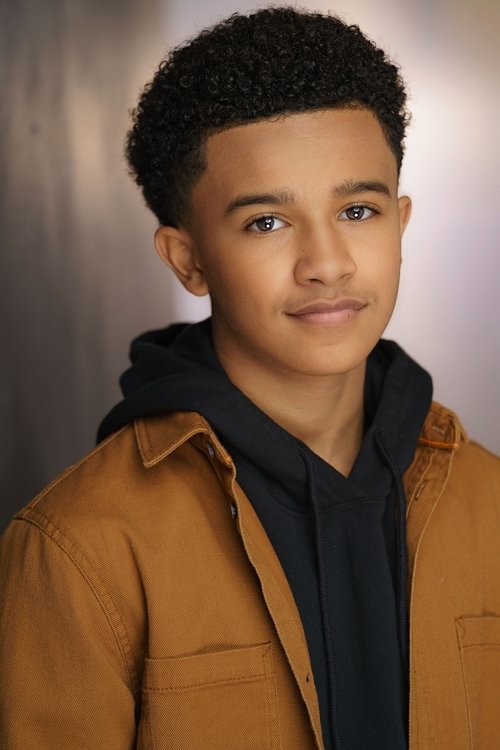 Mazzi McKellan szerepében:
Cameron J. Wright 2005-08-30 Upland, California
Cameron J. Wright is an actor and musician from Upland, CA. He stars as "Mazzi McKellan" in the Netflix sitcom "Family Reunion." He is also a part of the band Ncredible Crazy Kids, which was founded by Nick Cannon. Before Family Reunion and NCK, Cameron portrayed a young Michael Jackson, Stevie Wonder, and Berry Gordy in "Motown: The Musical" where he toured around the world for a year and was able to showcase his singing, acting, and dancing abilities. Cameron began his love for music at the early age of five when he started his first piano lesson. Soon after, he started singing, picked up a few more instruments, and discovered his love for acting. He has starred in commercials, print ads, voice overs and has performed at theaters, venues, and concert events. When he's not performing, Cameron enjoys amusement parks, writing his own music, and spending time with his family and friends.
---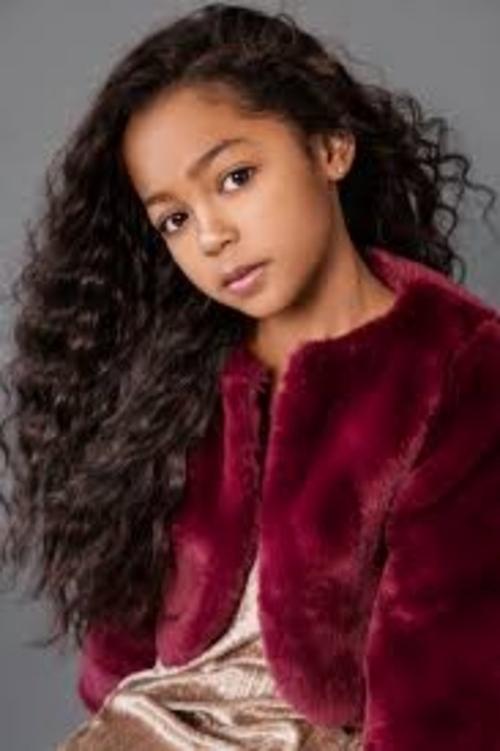 Ami McKellan szerepében:
Jordyn Raya James 2004-05-04
Jordyn Raya James was born in Upland, California. Having a diverse ethnicity of African-American. Korean and Caucasian, Jordyn began her performance career at the age of 18 months modeling for Carter's and made her first T.V. appearance in 2014 on the second season of ABC's Bet on Your Baby. No stranger to the camera Jordyn has grown with a passion for performance, arts, and music with a strong affection for playing the piano. Jordyn's short film debut was in the role of "Young Yuna", the Malaysian Indie R&B singer/ songwriter for the She's Mercedes International Women's Day campaign for Mercedes Benz called the Female Bond. Jordyn now reoccurs on the web series Kids React, People vs. Food and Try not to Smile or Laugh produced by Fine Brothers Entertainment. Commercial spots include Doc McStuffins baby nursery Ap and Disney Aqua Beads. Besides acting and modeling, Jordyn loves gymnastics and swimming
---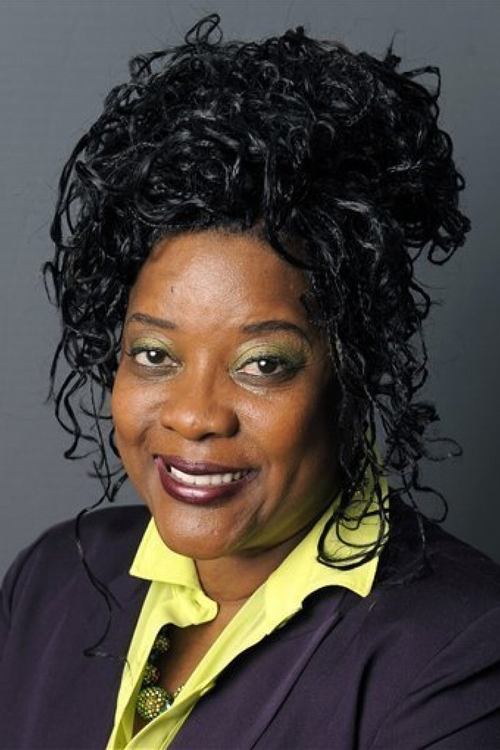 M'Dear szerepében:
Loretta Devine 1949-08-21 Houston, Texas, USA
Loretta Devine was born on August 21, 1949 in Houston, Texas. She graduated from the University of Houston in 1971 with a Bachelor of Arts in Speech and Drama and BrandeisUniversity in 1976 with a MFA in Theater. Devine is a member of The Epsilon Lambda Chapter of the Alpha Kappa Alpha Sorority. She began her career on Broadway starring in Dreamgirls. Minor roles for Devine followed in films such as Little Nikita (1988) and Stanley & Iris (1990). She also appeared in the first season of the TV series A Different World. In 1995, she landed a high-profile role as Gloria Matthews in Waiting to Exhale, joined in the cast by Whitney Houston, Gregory Hines, and Angela Bassett, among others. The role earned her an NAACP Image Award for Best Supporting Actress, as did her next movie, The Preacher's Wife, her second movie with Houston and Hines. In 2000, Devine took on the role of impassioned high school teacher Marla Hendricks on the Fox TV drama Boston Public. Devine won three more Image Awards for her work in the series. She also continued to work in film, playing prominent roles in Urban Legend, Urban Legends: Final Cut, and I Am Sam. Devine earned yet another Image Award nomination and an Independent Spirit Award nomination for her work in the 2004 film Woman Thou Art Loosed. She also appeared in the 2005 Academy Awards Best Picture winning film Crash. She also plays Rochelle's mother, Maxine on the sitcom, Everybody Hates Chris. In 2007, she appeared in This Christmas, co-starring Delroy Lindo, Mekhi Phifer, and Regina King. Devine also appeared in Grey's Anatomy as Adele Webber. She played Patti on Eli Stone, an ABC television series which began airing in 2008 an in 2009, Devine starred in the TV series Cold Case. Most recently she can be seen in Lottery Ticket (2010), For Colored Girls (2010), Death at a Funeral and Madea's Big Happy Family (2011).
The Movie DB adatlap | IMDb adatlap