Lucious Lyon szerepében:
Terrence Howard 1969-03-11 Chicago, Illinois, USA
Terrence Dashon Howard (born March 11, 1969) is an Academy Award-nominated American actor. Having his first major role in the 1995 film Mr. Holland's Opus, which subsequently led to a number of roles in films and high visibility among African American audiences. Howard broke into the mainstream with a succession of well-reviewed television and film roles between 2004 and 2006. Among his roles in movies includes Ray, Lackawanna Blues, Crash, Four Brothers, Hustle & Flow, Get Rich or Die Tryin', Idlewild, The Brave One. Howard co-starred in Iron Man and reprised the role in the video game adaption. He was replaced in this role in the sequel Iron Man 2, by Academy Award nominee Don Cheadle (his Crash co-star). Howard was born in Chicago, Illinois and raised in Cleveland, Ohio. At 18, he moved to New York City to pursue an acting career. He had auditioned for The Cosby Show and was cast in the role and later, Howard had a principal role in a short-lived CBS sitcom, Tall Hopes. He went on to portray Jackie Jackson in The Jacksons: An American Dream, an ABC miniseries. Three years later, he made his big film break in 1995's Mr. Holland's Opus. He continued with television and movie roles and co-starred as Greg Sparks in the late-1990s television series Sparks. Howard also appeared in The Best Man in 1999, in Ashanti's music video for her 2002 single "Foolish", and in Mary J. Blige's video for "Be Without You". Howard also made an appearance on the TV series Family Matters. Howard has also worked as a film producer for the movie Pride. In 2008, Howard hosted the PBS' series Independent Lens. Also in 2008, he made his Broadway debut, playing Brick in an all-African-American production of Tennessee Williams' Cat on a Hot Tin Roof, directed by Debbie Allen. Later that year, Howard made a guest appearance in the short film For All Mankind directed by Daniel L. Clifton and in 2009, he starred in the movie Fighting. In 2010, Howard joined the cast of the new Law & Order: Los Angeles installment of the Law & Order franchise, wherein he will play Deputy District Attorney Joe Dekker. Terrence ventured into the music industry with his debut pop album, Shine through It, heavily inspired by popular soul singers such as Marvin Gaye and Curtis Mayfield, was released in September 2008. Howard, who lives outside Philadelphia in Lafayette Hill, He has three children from a previous marriage: two daughters (Aubrey and Heaven) and a son (Hunter).
The Movie DB adatlap | IMDb adatlap
---
Cookie Lyon szerepében:
Taraji P. Henson 1970-09-11 Washington, District of Columbia, USA
Taraji P. Henson (born September 11, 1970) is an American actress, producer and singer. She studied acting at Howard University and began her Hollywood career as guest star on several television shows before making her breakthrough in the movie Baby Boy (2001). In 2005, she starred in Hustle & Flow and played Queenie in David Fincher's The Curious Case of Benjamin Button (2008), for which she received an Academy Award nomination. In 2016, Time named Henson one of the 100 most influential people in the world on the annual Time 100 list. Henson also released an autobiography titled Around The Way Girl.
The Movie DB adatlap | IMDb adatlap
---
Hakeem Lyon szerepében:
Bryshere Y. Gray 1993-11-28 Philadelphia - Pennsylvania - USA
---
Andre Lyon szerepében:
Trai Byers 1983-07-19 Kansas City, Kansas, USA
Trai Byers is an American actor and singer known for playing Andre Lyon in the Fox music-industry prime time drama Empire. During the October 7, 2015 episode of the daytime talk show, FABLife, Byers's costar Grace Gealey confirmed that they were engaged. He and Gealey married on Grand Cayman Island on April 14, 2016. Trai Byers was born in Kansas City, Kansas. After high school in Kansas City, he completed his high-school education in Georgia. Byers then graduated from the University of Kansas with a Bachelor's degree in communications. He also attended the American Musical and Dramatic Academy in Los Angeles, and the Yale School of Drama. In 2011, Byers made his television debut with the recurring role on the ABC daytime soap opera, All My Children, and the following year had role in The CW teen soap,90210. He played civil rights activist James Forman in the 2014 historical epic film, Selma.
The Movie DB adatlap | IMDb adatlap
---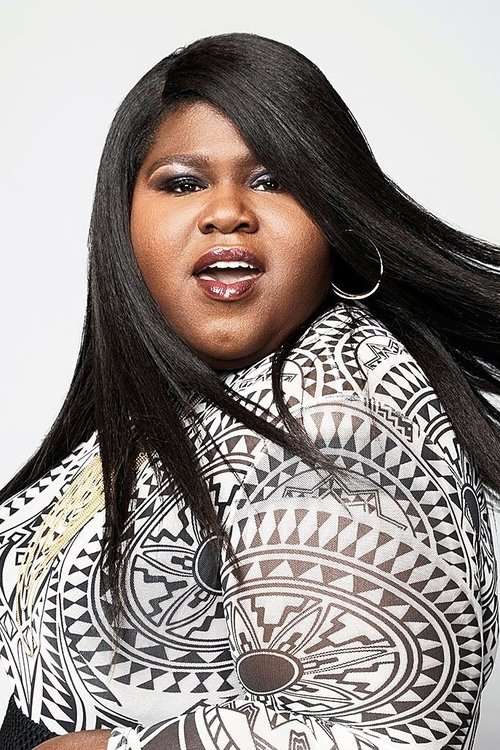 Becky szerepében:
Gabourey Sidibe 1983-05-06 New York City, New York, USA
Gabourey Sidibe (born May 6, 1983) is an American actress. She made her acting debut in the 2009 film Precious, a role that earned her the Independent Spirit Award for Best Female Lead, in addition to nominations for the Golden Globe and Academy Award for Best Actress. Her other film roles include Tower Heist (2011), White Bird in a Blizzard (2014), Grimsby (2016) and Antebellum (2020).
The Movie DB adatlap | IMDb adatlap
---
Candace szerepében:
Vivica A. Fox 1964-07-30 South Bend, Indiana, USA
Vivica Anjanetta Fox (born July 30, 1964) is an American actress and television producer. She is best known for her roles in the films Independence Day, Set It Off, Soul Food, Why Do Fools Fall In Love, and Kill Bill: Vol. 1.   Fox, who is of African American and Native American descent, was born in South Bend, Indiana, the daughter of Everlyena and William Fox. She is a graduate of ArlingtonHigh School in Indianapolis, Indiana and GoldenWestCollege in California with an Associate Art degree in Social Sciences. While in California she started acting professionally, first on soap operas such as Generations, Days of our Lives and The Young and the Restless. She was cast as Emily Franklin in the pilot episode of ABC's Living Dolls, a spin-off of the sitcom Who's the Boss? but was replaced with HalleBerry for the remaining episodes. Another early role saw her as Patti LaBelle's fashion designer daughter, Charisse Chamberlain, on the NBC TV series Out All Night. She also appeared as Jazz's sister on the hit show The Fresh Prince of Bel-Air and on Beverly Hills, 90210. She got her big break in film in two 1996 movies, Independence Day, and Set It Off. From 2004 to 2006 Fox starred in and co-produced the Lifetime Network drama series, Missing. Fox was a judge on The WB's talent show The Starlet. Fox participated in the third season of ABC's hit television show, Dancing with the Stars, she was voted off after the fourth week. In September 2007, she appeared in the sixth season of HBO's Curb Your Enthusiasm as a mother of a family displaced by a hurricane and taken in by Larry and Cheryl. Then, on October 1, she appeared in an episode of the show The Game. In August 2008, she filmed Shark City in Toronto. Fox also hosted her own VH1 reality series entitled Glam God (2008). In 2009, Fox served as celebrity spokesperson for the newly revamped Psychic Friends Network. She stars in the stage play starring in a play entitled Cheaper to Keep Her, produced by I'm Ready Productions. Fox was one of TV Guide Network's red carpet correspondents for the 82nd Academy Awards which were held on Sunday, March 7, 2010.   In December 1998, Fox married singer Christopher Harvest. The couple divorced in 2002. Fox later dated rapper 50 Cent in 2003. On December 26, 2010, Vivica Fox got engaged to her younger boyfriend, Atlanta club promoter Omar "Slim" White.
The Movie DB adatlap | IMDb adatlap