Eli Stone szerepében:
Jonny Lee Miller 1972-11-15 Kingston upon Thames, Surrey, England, UK
Jonathan Lee Miller (AKA Jonny) is an English actor who gained notoriety with roles in Hackers and Trainspotting. The son and grandson of Stage and Film actors, Jonny's first (uncredited) role was at age 10 in an episode of Doctor Who. In 1996 he married Hacker's costar Angelina Jolie, divorcing just 18 months later. He later married and had one child with actress-model Michele Hicks.
The Movie DB adatlap | IMDb adatlap
---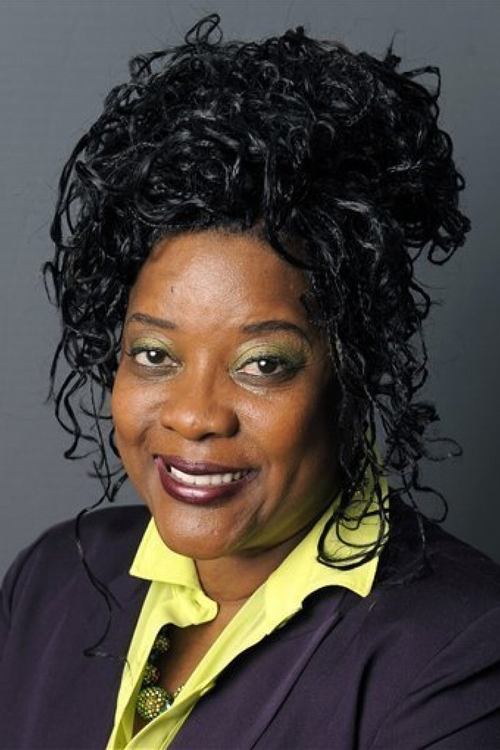 Patti Dellacroix szerepében:
Loretta Devine 1949-08-21 Houston, Texas, USA
Loretta Devine was born on August 21, 1949 in Houston, Texas. She graduated from the University of Houston in 1971 with a Bachelor of Arts in Speech and Drama and BrandeisUniversity in 1976 with a MFA in Theater. Devine is a member of The Epsilon Lambda Chapter of the Alpha Kappa Alpha Sorority. She began her career on Broadway starring in Dreamgirls. Minor roles for Devine followed in films such as Little Nikita (1988) and Stanley & Iris (1990). She also appeared in the first season of the TV series A Different World. In 1995, she landed a high-profile role as Gloria Matthews in Waiting to Exhale, joined in the cast by Whitney Houston, Gregory Hines, and Angela Bassett, among others. The role earned her an NAACP Image Award for Best Supporting Actress, as did her next movie, The Preacher's Wife, her second movie with Houston and Hines. In 2000, Devine took on the role of impassioned high school teacher Marla Hendricks on the Fox TV drama Boston Public. Devine won three more Image Awards for her work in the series. She also continued to work in film, playing prominent roles in Urban Legend, Urban Legends: Final Cut, and I Am Sam. Devine earned yet another Image Award nomination and an Independent Spirit Award nomination for her work in the 2004 film Woman Thou Art Loosed. She also appeared in the 2005 Academy Awards Best Picture winning film Crash. She also plays Rochelle's mother, Maxine on the sitcom, Everybody Hates Chris. In 2007, she appeared in This Christmas, co-starring Delroy Lindo, Mekhi Phifer, and Regina King. Devine also appeared in Grey's Anatomy as Adele Webber. She played Patti on Eli Stone, an ABC television series which began airing in 2008 an in 2009, Devine starred in the TV series Cold Case. Most recently she can be seen in Lottery Ticket (2010), For Colored Girls (2010), Death at a Funeral and Madea's Big Happy Family (2011).
The Movie DB adatlap | IMDb adatlap
---
Taylor Wethersby szerepében:
Natasha Henstridge 1974-08-15 Springdale, Newfoundland and Labrador, Canada
Natasha T. Henstridge (born August 15, 1974) is a Canadian fashion model turned actress. Her most notable on-screen roles include Species, The Whole Nine Yards, It Had To Be You, and the Canadian TV mini-series Would Be Kings, for which she won the Gemini Award for best actress. Her most recent regular role was as Taylor Wethersby in the TV series Eli Stone. Description above from the Wikipedia article Natasha Henstridge, licensed under CC-BY-SA, full list of contributors on Wikipedia.
The Movie DB adatlap | IMDb adatlap
---
---
Jordan Wethersby szerepében:
Victor Garber 1949-03-16 London, Ontario, Canada
Victor Joseph Garber (born March 16, 1949) is a Canadian film, stage and television actor and singer. Garber is perhaps best known for playing Jesus in Godspell, Jack Bristow in the television series Alias and Thomas Andrews in James Cameron's Titanic.
The Movie DB adatlap | IMDb adatlap
---
Frank Chen szerepében:
James Saito 1955-03-06 Los Angeles - California - USA
​From Wikipedia, the free encyclopedia James Tomio Saito (born March 6, 1955) is an American actor of stage, motion pictures, and television. He is best known for his physical portrayal of Shredder in the 1990 film Teenage Mutant Ninja Turtles; the character was voiced by David McCharen. Saito also appeared in films like The Devil's Advocate, Home Alone 3, Pearl Harbor, and Die Hard: With a Vengeance. His TV credits include MAS*H, MacGyver, Law & Order, and Sex and the City. Saito has appeared in numerous stage productions, with early career work at the Asian American theatre company East West Players in Los Angeles. On Broadway he has appeared in The King and I, and David Henry Hwang's Golden Child. He won an Obie Award in 2007 for his performance in Julia Cho's Durango at The Public Theater in New York City. Saito starred in the regular supporting role of Dr. Chen in the ABC drama Eli Stone. Saito graduated from Alexander Hamilton High School in Los Angeles, California.
The Movie DB adatlap | IMDb adatlap
---
Matt Dowd szerepében:
Sam Jaeger 1977-01-29 Toledo, Ohio, USA
Samuel Heath Jaeger (born January 29, 1977) is an American actor and screenwriter. Jaeger graduated from Perrysburg High School in 1995 and in 1999, he received a Bachelor of Fine Arts Degree at Otterbein College. He married Amber Marie Mellott on 25 August 2007.
The Movie DB adatlap | IMDb adatlap
---
---
Maggie Dekker szerepében:
Julie Gonzalo 1981-09-09 Lanús - Buenos Aires - Argentina
From Wikipedia, the free encyclopedia. Julie Gonzalo (Lanus, Buenos Aires) is an Argentine-American actress. She is perhaps best known for her roles as Parker Lee in Veronica Mars, Shelby in A Cinderella Story and Maggie Dekker in Eli Stone. She has been in two movies with Chad Michael Murray: Freaky Friday (2003) and A Cinderella Story (2004). She also starred in two movies with Jamie Lee Curtis: Freaky Friday (2003) and Christmas with the Kranks (2004). She also guest-starred in the pilot episode of Drake and Josh. Gonzalo has been cast in the lead of NBC's upcoming Day One (2009),
The Movie DB adatlap | IMDb adatlap