Narrator (voice) szerepében:
Cece Bell
---
Cece / El Deafo (voice) szerepében:
Lexi Finigan
---
Young Cece (voice) szerepében:
Abigail Catalano
---
Mom / Spidermom (voice) szerepében:
Pamela Adlon 1966-07-09 New York City, New York, USA
Pamela Adlon (née Segall; born July 9, 1966) is an American actress, voice actress, screenwriter, producer, director, and creator. She voiced Bobby Hill on the animated comedy series King of the Hill (1997–2010), for which she won a Primetime Emmy Award, Ashley Spinelli on the animated comedy series Recess (1997–2003), and the title character from the Pajama Sam video game series. Her other voice work for cartoon series includes Bobby's World, Quack Pack, Jumanji (1996), Jungle Cubs, Recess, 101 Dalmatians: The Series, The Oblong, Kid vs. Kat, Squirrel Boy, Pound Puppies, Bob's Burgers, Thundercats (2011), Rick and Morty, Big Mouth, and Human Resources. She provided the voice of Vidia in several Tinker Bell movies. She has also voiced for other animated movies including FernGully: The Last Rainforest, The Trumpet of the Swan and The Animatrix, as well as the movies from the TV cartoon series Recess. Notably, she provided the voice of Mrs. Wolowitz, Howard's mom, on The Big Bang Theory. She is known for her roles on the comedy-drama series Californication (2007–2014) and Louie (2010–2015), on which she was also a writer and producer. Since 2016, she has starred as Sam Fox on the FX comedy-drama series Better Things, which she also co-created, writes, produces and directs. Her movies include Say Anything..., The Adventures of Ford Fairlane, Bed of Roses, Sgt. Bilko, Bumblebee, and The King of Staten Island.
The Movie DB adatlap | IMDb adatlap
---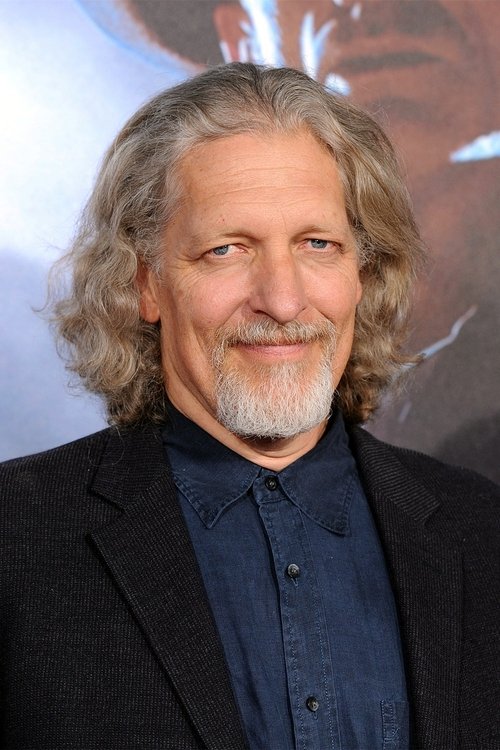 Mr. Potts / P. Evil / Doctor (voice) szerepében:
Clancy Brown 1959-01-05 Urbana, Ohio, USA
Clarence John Brown III (born January 5, 1959) is an American film, television and voice actor. He is known for his roles as the Kurgan in Highlander (1986), Captain Byron Hadley in The Shawshank Redemption (1994), Sergeant Charles Zim in Starship Troopers (1997), Brother Justin Crowe on the HBO series Carnivàle (2003–2005), Waylon "Jock" Jeffcoat on the Showtime series Billions (2018–2019) and Stanley Thomas in Promising Young Woman (2020). His voice-over work includes Lex Luthor in the DC Animated Universe and various unrelated DC media, Doctor Neo Cortex in the Crash Bandicoot franchise (1997–2003), Mr. Krabs on SpongeBob SquarePants (1999–present), Surtur in Thor: Ragnarok (2017) and Lt. Hank Anderson in Detroit: Become Human (2018).
The Movie DB adatlap | IMDb adatlap
---
Mrs. Sinklemann (voice) szerepében:
Jane Lynch 1960-07-14 Evergreen Park, Illinois, USA
Jane Marie Lynch (born July 14, 1960) is an American actress, comedian, and author. Lynch is known for starring as Sue Sylvester in the Fox musical comedy series Glee (2009–2015), which earned her a Primetime Emmy Award. She also gained recognition for her roles in Christopher Guest's mockumentary films, such as Best in Show (2000), A Mighty Wind (2003), and For Your Consideration (2006). Lynch had a recurring role in the CBS sitcom Two and a Half Men (2004–2014), for which she received a nomination for a Primetime Emmy Award, as well as recurring roles in the Showtime drama series The L Word (2005–2009), the CBS police drama series Criminal Minds (2006–2020), the CBS All Access drama series The Good Fight (2017–present), and the Amazon Prime Video period comedy series The Marvelous Mrs. Maisel (2017–present), for which she received a Primetime Emmy Award. Since 2013, she has hosted the NBC game show Hollywood Game Night, which has earned her two Primetime Emmy Awards. Lynch has had roles in numerous mainstream comedy films, such as The 40-Year-Old Virgin (2005), Talladega Nights: The Ballad of Ricky Bobby (2006), Role Models (2008), Paul (2011), and The Three Stooges (2012). She has lent her voice to numerous animated films, including Space Chimps (2008), Ice Age: Dawn of the Dinosaurs (2009), Shrek Forever After (2010), Rio (2011), Wreck-It Ralph (2012), and Ralph Breaks the Internet (2018). In 2013, Lynch received the 2,505th star on the Hollywood Walk of Fame in the television category, located at 6640 Hollywood Blvd. Among her numerous accolades, Lynch has received five Primetime Emmy Awards, two Screen Actors Guild Awards, and a Golden Globe Award.
The Movie DB adatlap | IMDb adatlap