Eastwick Színész- és szereplőlista
Roxie Torcoletti szerepében:
Rebecca Romijn 1972-11-06 Berkeley, California, USA
Rebecca Alie Romijn O'Connell (born November 6, 1972) is an American actress and former model. She is known for her role as Mystique in the original trilogy (2000–2006) of the X-Men film series, as Joan from The Punisher (2004) (both based on Marvel Comics), the dual roles of Laure Ash and Lily Watts in Femme Fatal (2002), and Una Chin-Riley on Star Trek: Discovery (2019) and Star Trek: Strange New Worlds (2022–present). Her other major roles include Eve Baird on the TNT series The Librarians, voicing Lois Lane in the DC Animated Movie Universe, and as the host of the reality competition show Skin Wars. She has also had a recurring role as Alexis Meade on the television series Ugly Betty.
The Movie DB adatlap | IMDb adatlap
---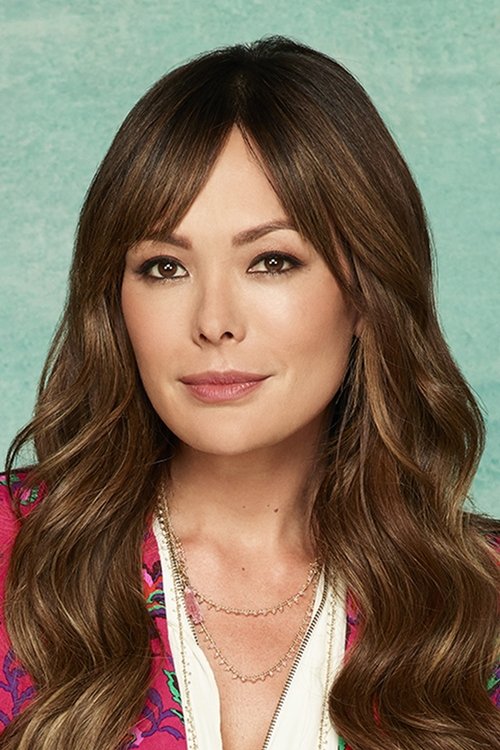 Joanna Frankel szerepében:
Lindsay Price 1976-12-06 Arcadia, California, USA
Lindsay Jaylyn Price Stone (born December 6, 1976) is an American television actress and singer. She is best known for her roles as Janet Sosna on Beverly Hills, 90210 and as Victory Ford on Lipstick Jungle. She is also known for her work on soap operas such as All My Children and The Bold and the Beautiful. In 1982, she appeared in a television commercial for toy retailer Toys "R" US with fellow child star Jaleel White. She has also appeared in television commercials for Wanda, McDonald's, Vivitar and Island Fun Barbie. She appeared in magazine covers for Canada's Avenue and US' Steppin' Out, Fitness, Hamptons, Audrey and Yellow. Her first on-screen appearance was a role as Lan in the episode "Yesterday's Child" of ABC's drama television series Finder of Lost Loves. In 1989, she appeared in an episode of television series The Wonder Years titled "Walk Out" and an episode of the game show I'm Telling! with her older brother, Bryan. They only missed one question on I'm Telling! and amassed the second highest score in the show's history. She appeared as An Li Chen on the daytime soap opera All My Children and as Michael Lai on The Bold and the Beautiful. She joined the cast of Beverly Hills, 90210 in January 1998 as Janet Sosna, a graphic designer at the Beverly Beat newspaper. She remained on the show through its finale in May 2000, appearing in a total of 73 episodes. She then reprised the role as Michael Lai on The Bold and the Beautiful from June to August 2000, April to August 2005, and November 2009. Price had a recurring role on Becker, where she played Amanda, Jake Malinak (Alex Désert)'s girlfriend, a role that spanned three seasons. In 2006, she co-starred on The WB television show Pepper Dennis, opposite Rebecca Romijn, in the role of Kimmy Kim. She appeared in the short-lived American remake of the British series, Coupling, in addition to singing the show's theme song, a cover of "Perhaps, Perhaps, Perhaps". She guest starred in NCIS for two episodes as a neurotic fling of main character, Anthony DiNozzo. From 2008 to 2009, she starred in the NBC drama Lipstick Jungle as Victory Ford, an up-and-coming fashion designer in New York City. She guest-starred in an episode of How I Met Your Mother. She played Joanna Frankel in ABC's Eastwick, where she once again starred opposite Rebecca Romijn. Price has also had a career in music; she wrote and performed on a five-song EP entitled Someone Like Me, which was released in 2007. She is married to renowned chef Curtis Stone.
The Movie DB adatlap | IMDb adatlap
---
Kat Gardener szerepében:
Jaime Ray Newman 1978-04-02 Farmington Hills, Michigan, USA
Jaime Ray Newman (born in Farmington Hills, Michigan, on April 2, 1978) is an American actress and singer. Newman is best known for starring as Kristina Cassadine in soap opera General Hospital, as Kat Gardener in ABC's Eastwick, and as Dr. Tess Fontana in Syfy's Eureka.
The Movie DB adatlap | IMDb adatlap
---
Darryl Van Horne szerepében:
Paul Gross 1959-04-30 Calgary, Alberta, Canada
Paul Michael Gross (born April 30, 1959) is a Canadian actor, producer, director, singer and writer born in Calgary, Alberta. He is known for his lead role as Constable Benton Fraser in the television series Due South as well as his 2008 war film Passchendaele, which he wrote, produced, directed, and starred in. During Due South's final season, Gross acted as executive producer in addition to starring, wrote the season three opener and finale, the two part series finale and wrote and sang for the show, some of which can be found on the two Due South soundtracks. He later found success with another Canadian TV series, Slings and Arrows. Gross studied acting at the University of Alberta in Edmonton, but he left during the third year of his study. He went back later to complete the half-credit needed to receive his fine arts degree. He appeared in several stage productions, such as Hamlet and Romeo and Juliet. Other productions in which he appeared include Observe the Sons of Ulster Marching Towards the Somme and As You Like It. After the play Successful Strangers, Gross starred in his first movie, Turning to Stone. Description above from the Wikipedia article Paul Gross, licensed under CC-BY-SA, full list of contributors on Wikipedia.
The Movie DB adatlap | IMDb adatlap
---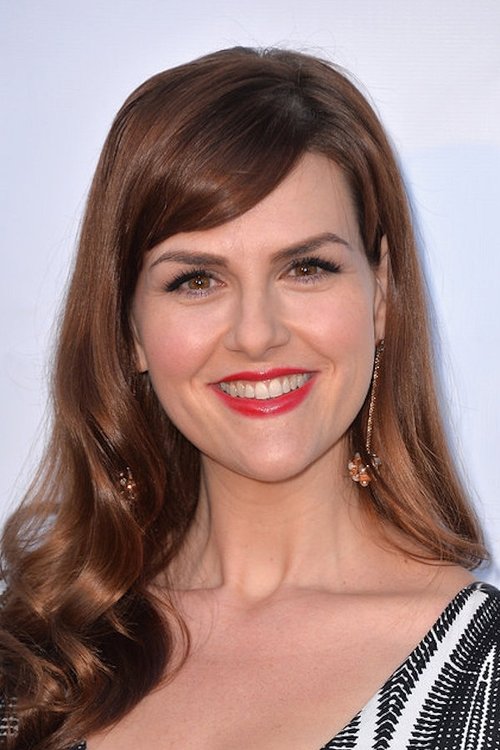 Penny Higgins szerepében:
Sara Rue 1979-01-26 New York City, New York, USA
Sara Rue (born January 26, 1979) is an American television actress. She is best known for her roles on Popular and Less Than Perfect. She hosted Shedding for the Wedding and had a recurring role on Rules of Engagement.
The Movie DB adatlap | IMDb adatlap
---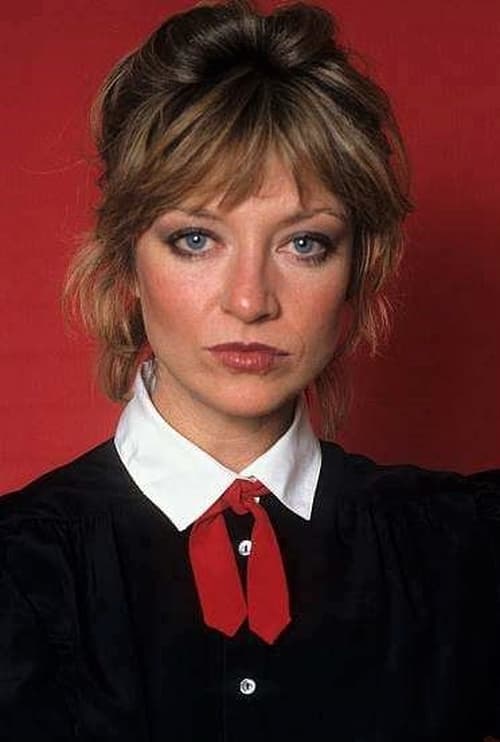 ---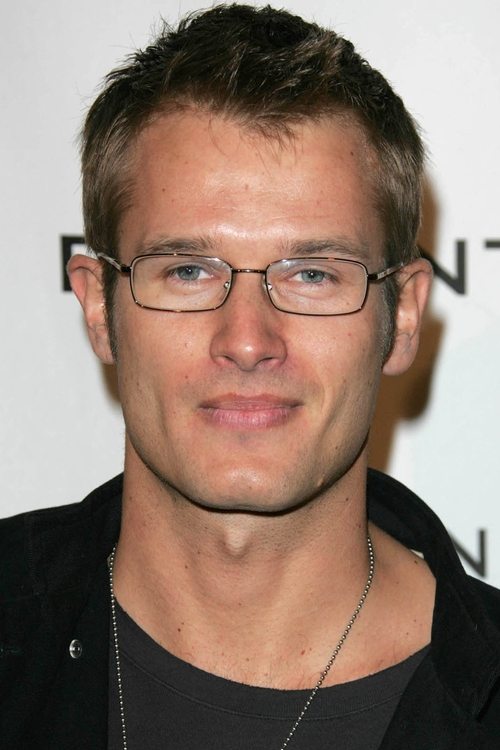 Will St. David szerepében:
Johann Urb 1977-01-24 Tallinn, Estonian SSR, USSR [now Estonia]
Johann Urb (born January 24, 1977 in Tallinn, Estonia) is an Estonian-American actor and former model. Johann Urb was born in Tallinn to parents Tarmo and Maris Urb. His father is an Estonian musician and the brother of actor and singer Toomas Urb. At the age of ten, he moved to live in Finland with his mother and her new Finnish husband, where he was raised primarily in Tampere. After turning 17, Urb moved to the United States, where his father lived, and began his career in modeling in New York City, which led him later on to pursuing a career in acting. He studied drama at the Lee Strasberg Theatre and Film Institute.
The Movie DB adatlap | IMDb adatlap
---
Mia Torcoletti szerepében:
Ashley Benson 1989-12-18 Long Beach, California, USA
Ashley Victoria Benson was born on December 18, 1989. She has been dancing competitively since she was 2 with hip hop, jazz, ballet, tap and lyrical. She has been singing since she was about 5 and she hopes to pursue that along with her acting. Ashley started modeling at the age of 5 for dance catalogs. Ashley was then pursued by The Ford Modeling Agency at the age of 8. She worked steadily in print and is still with the Agency. At the age of 10, she wanted to pursue acting. Ashley went on to do 35 commercials, and then on to theatrical roles. Acting was now Ashley's passion. Ashley put all her focus into acting which left little time for modeling and dancing, anymore. Ashley's most recent role is "Abby Deveraux" on the hit soap "Days of Our Lives" (1965). Ashley also had a cameo in 'Lil Romeo' and Solange Knowles's music video for the song "True Love". She did a photo shoot with Britney Spears for Vogue Magazine. She is in NLT's music video "That Girl".
The Movie DB adatlap | IMDb adatlap
---
Raymond Gardener szerepében:
Jon Bernthal 1976-09-20 Washington, D.C., USA
Jonathan Edward Bernthal (born September 20, 1976) is an American actor. Beginning his career in the early 2000s, he came to prominence for portraying Shane Walsh on the AMC horror series The Walking Dead (2010–2012; 2018), where he was a starring cast member in the first two seasons. Bernthal achieved further recognition as Frank Castle / The Punisher in the Marvel Cinematic Universe (MCU) television series Daredevil and The Punisher, a role he will reprise in Daredevil: Born Again. His film roles include Snitch (2013), The Wolf of Wall Street (2013), Fury (2014), Sicario (2015), The Accountant (2016), Baby Driver (2017), Wind River (2017), Widows (2018), Ford v Ferrari (2019); Those Who Wish Me Dead, King Richard, and The Many Saints of Newark (all 2021).
The Movie DB adatlap | IMDb adatlap
---
Chad szerepében:
Matt Dallas 1982-10-21 Phoenix, Arizona, USA
From Wikipedia, the free encyclopedia Matthew Joseph "Matt" Dallas (born October 21, 1982) is an American actor, best known for his titular character on the ABC Family series, Kyle XY. Description above from the Wikipedia article Matt Dallas, licensed under CC-BY-SA, full list of contributors on Wikipedia.
The Movie DB adatlap | IMDb adatlap
---
Josh Burton szerepében:
Darren Criss 1987-02-05 San Francisco, California, USA
Darren Everett Criss (born February 5, 1987) is an American actor, singer, and songwriter. He rose to fame starring on the television series Glee (2010–2015) and received Emmy and Golden Globe acting awards for his leading role as spree killer Andrew Cunanan in The Assassination of Gianni Versace: American Crime Story (2018). He has also appeared on Broadway and in film and has released several musical albums. A founding member and co-owner of StarKid Productions, a musical theater company based in Chicago, Criss first garnered attention playing the lead role of Harry Potter in, and writing most of the music and lyrics for, StarKid's musical production of A Very Potter Musical. Criss has also starred on Broadway as a replacement in both How to Succeed in Business Without Really Trying and Hedwig and the Angry Inch. In 2015, Criss co-founded Elsie Fest which is touted as "New York City's first outdoor music festival celebrating tunes from the stage and screen". In March 2017, Criss debuted his indie pop band Computer Games along with his brother Chuck Criss. In addition to his music endeavors, Criss starred in the second installment of Ryan Murphy's American Crime Story. Subtitled The Assassination of Gianni Versace (2018), Criss's portrayal of spree killer Andrew Cunanan received acclaim from critics, and earned him an Emmy win for Outstanding Lead Actor in a Limited Series or Movie and a Golden Globe Award for Best Actor – Miniseries, or Television Film.
The Movie DB adatlap | IMDb adatlap