Revealing the extraordinary animals, astonishing landscapes and remarkable people who live alongside the Zambezi, Danube and Yukon.
2022
03.18.
22:00
1×1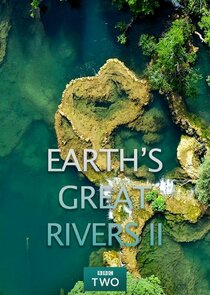 Epizód adatlap | SorozatJunkie | IMDb | Hozzászólások (0) |
Follow the journey of the mighty Zambezi - Africa's wildest river.
It floods across endless plains, fuelling the migration of 30,000 wildebeest, turning villages into islands accessible only by boat. It plunges over cliffs, creating the largest curtain of water on Earth - Victoria falls. It swells up to form great rapids, a challenge for elephants to cross, and it carves out deep, treacherous gorges where the mysterious Zambezi Wave offers the ultimate surfing experience.
Zambezi spreads out to fill one of the greatest man-made lakes on Earth, home to giant crocodiles and the iconic African fish eagle, and it flows through 'lost worlds', some of the best places to see African wildlife, where unusual 'wild guests' check in at a safari lodge.
Finally, as it nears the Indian Ocean, the vast Zambezi delta gives local scientists a sign of hope for the future - a glimpse of the legendary herds of elephant and buffalo that once roamed here before the devastation of civil war.
2022
03.25.
22:00
1×2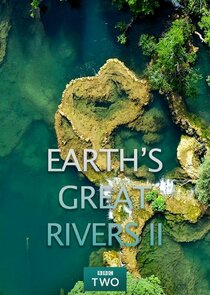 Epizód adatlap | SorozatJunkie | IMDb | Hozzászólások (0) |
From crystal-clear waterfalls to baby turtles the size of a thumb nail - explore the magical wonders of the Danube.
Branching out across Europe, its tributaries gather water from 19 countries, making it the world's most international river. Along its epic journey, it takes in alpine forests, raging rapids, ancient kingdoms and diverse cultures. It's a river that links people and nature: intrepid ice-runners jump crevasses on its frozen headwaters, and scientists dive through vast water-filled caves beneath ancient cities.
From the spectacular swarming of mayflies to the spawning of a rare giant fish, the Danube is the 'queen of rivers', offering surprise at every turn - finally transforming into Europe's most spectacular wetland at the end of its 2000-mile journey as it reaches the Black Sea.
2022
04.01.
22:30
1×3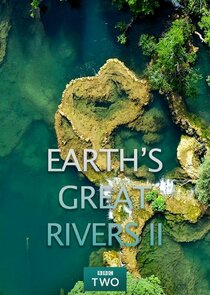 Epizód adatlap | SorozatJunkie | IMDb | Hozzászólások (0) |
Remote and wild, the Yukon is a river of haunting beauty and dangerous extremes - a place where the 'call of the wild' is still strong. In summer, it is a relentless giant, carving its way 2,000 miles across Canada and Alaska. In winter, -50C temperatures transform it into a river of ice.
Home to grizzlies, moose, and great runs of salmon, the Yukon lies at the heart of a vast Northern wilderness. Bears delay their winter hibernation to fish for a final salmon feast, while the frozen river provides a lifeline for lynx and a race track for intrepid dog sledders. From indigenous hunters to gold-prospectors, musk ox to caribou, the Yukon's natural riches have long sustained people and animals and continue to do so despite its changing fortunes.