Goku (voice) szerepében:
Masako Nozawa 1936-10-25 Arakawa-ku, Tokyo, Japan
From Wikipedia, the free encyclopedia Masako Nozawa is a Japanese actress and voice actress from Tokyo. Throughout her life, she has been affiliated with Production Baobab, 81 Produce and self-owned Office Nozawa; she is currently affiliated with Aoni Production. Her late husband, Masaaki Tsukada, was also a voice actor. As a voice actress, she is best known for the role of Son Goku in the popular anime franchise Dragon Ball, as well as all of Goku's male family relatives (except Raditz) and the villainous Goku Black. She has also voiced Tetsurō Hoshino (Galaxy Express 999) and Kitarō (GeGeGe no Kitarō, first and second series). In addition, she has also voiced two separate characters named "Hiroshi"; a character in Dokonjō Gaeru, and the characters known in the U.S. as "Pidge" and "Haggar" in Hyakujūō Golion. She also voiced Doraemon in the 1973 anime, replacing male actor Kōsei Tomita, who voiced the character in the first 26 episodes. In the 1979 anime, she was replaced by Nobuyo Ōyama, however Masako voiced Doraemon again in a 1988 special entitled Early English with Doraemon for unknown reasons.
The Movie DB adatlap | IMDb adatlap
---
Narrator (voice) szerepében:
Jôji Yanami ✝ 1931-08-30 Tokyo, Japan - 2021-12-03
Joji Yanami (八奈見 乗児), born Shigemitsu Shirato (白土 繁満),is a Japanese voice actor.
---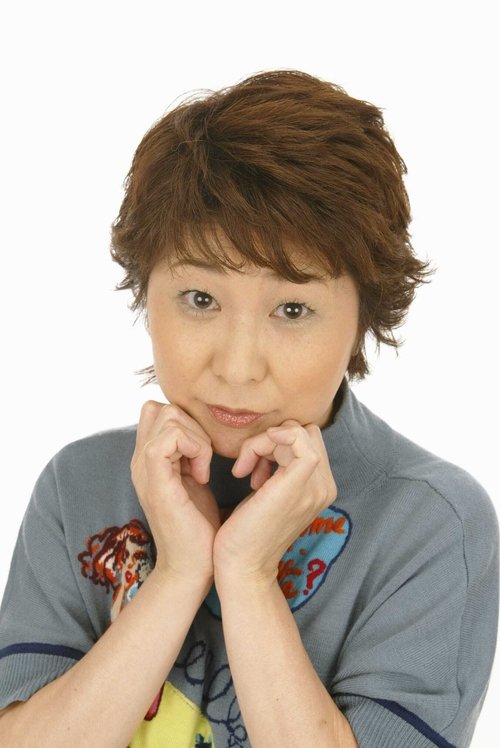 Krillin (voice) szerepében:
Mayumi Tanaka 1955-01-15 Tokyo, Japan
Mayumi Tanaka was born on January 15, 1955 in Tokyo, Japan. She is an actress, known for Dragon Ball Z (1989), Dragon Ball Z Kai (2009) and Dragon Ball Z (1996).
The Movie DB adatlap | IMDb adatlap
---
Vegeta (voice) szerepében:
Ryou Horikawa 1958-02-01 Osaka Prefecture, Japan
Horikawa Ryou is a veteran voice actor born on February 1, 1958 in Osaka, Japan. He is married to fellow voice actress Oikawa Hitomi, whose natal name is also Horikawa. His former stage name was also Horikawa Ryou, albeit written 堀川亮 (same as his given name, Horikawa Makoto, but pronounced as Ryo). He changed the writing of his name to the present on April 3, 2001. He is the current representative director of talent agency Aslead Company. Horikawa started out as a child actor in elementary school. He made his debut in voice acting as the protagonist of the 1984 anime Yume Senshi Wingman. From there, he became famous for his roles as Andromeda Shun in Saint Seiya, Vegeta in Dragon Ball Z, Heiji Hattori (Harley Hartwell) in Detective Conan (Case Closed), and Reinhard in Legend of the Galactic Heroes. During his early years as voice actor he belonged to Aoni Production and later アーク・ライツ before joining with Aslead Company where he became representative director.
The Movie DB adatlap | IMDb adatlap
---
Piccolo (voice) szerepében:
Toshio Furukawa 1946-07-16 Tochigi, Japan
Toshio Furukawa (古川 登志夫, Furukawa Toshio, born July 16, 1946 in what is now part of the city of Tochigi) is a Japanese actor, voice actor and narrator affiliated with Aoni Production. He became famous for his roles in his career as Kagege (Keroro Gunso), Kai Shiden (Mobile Suit Gundam), Shin (Fist of the North Star), Asuma Shinohara (Mobile Police Patlabor), Piccolo (Dragon Ball), Ataru Moroboshi (Urusei Yatsura) and Portgas D. Ace (One Piece). His debut voice role is a soldier in Brave Raideen. Toshio is a veteran who has played a variety of characters from comedians like Ataru of Urusei Yatsura and Inumaru of Gosenzo-sama Banbanzai!, to calm, serious ones like Shin from Fist of the North Star and Piccolo of the Dragon Ball series. Furthermore, Toshio is capable of performing with a "boy voice" and has played noble hot-blooded heroes such as Prince Mito of Saikyō Robo Daiōja and Kento Tate of Future Robo Daltanius. He performed in the band Slapstick (スラップスティック) with Toru Furuya, Kazuyuki Sogabe, Yūji Mitsuya and Akio Nojima. In 2007, Slapstick got together to pay tribute to former band members, Hirotaka Suzuoki and Kazuyuki Sogabe (guitar). Furukawa owns a pet dog named Asuma (遊馬), a Shih Tzu that was named after Asuma Shinohara of Patlabor. His former pet was Ataru (あたる), which was named after Ataru Moroboshi of Urusei Yatsura. Ataru died in 2008 at age fifteen and was also a Shih Tzu. Tribute pages were made for both pets.
The Movie DB adatlap | IMDb adatlap