Miriam (voice) szerepében:
Kimberly Brooks 1981-06-29 Baltimore, Maryland, USA
Kimberly Brooks (born June 29, 1981) is an American voice actress who works in the voice-over, film, video games, and theatre industry. She has voiced in video games since the mid-1990s. She has played Ashley Williams in the Mass Effect series, Buena Girl from ¡Mucha Lucha!, Barbara Gordon in the Batman: Arkham video game series, Shinobu Jacobs in No More Heroes and No More Heroes 2: Desperate Struggle, Princess Allura from Voltron: Legendary Defender, Mee Mee in Dexter's Laboratory, Jasper in Steven Universe, and Luna in the Scooby-Doo franchise as part of the Hex Girls. Description above from the Wikipedia article Kimberly Brooks, licensed under CC-BY-SA, full list of contributors on Wikipedia.
The Movie DB adatlap | IMDb adatlap
---
---
Hira / Enrichetta (voice) szerepében:
Sumalee Montano 1972-08-03 Columbus, OH
Sumalee Montano (Thai: สุมาลีรัตน์ มอนทาโน;[1] RTGS: Sumalirat Monthano; born August 3, 1972) is an American actress and voice actress. Born in Columbus, Ohio, she had worked as an investment bank analyst in New York City and Hong Kong before starting her acting career and is also a writer. She has acted in ER, Minority Report, The West Wing, Boston Legal, Bones, Nip/Tuck, Hancock and Commander in Chief. As a voice actress, she has provided the voices of the President in Saints Row IV, Yerema in Dead Island, Cali in Skylanders: Spyro's Adventure, Arcee in Transformers: Prime and Mera in Justice League: Throne of Atlantis. She resides and works on her career in Los Angeles.
The Movie DB adatlap | IMDb adatlap
---
Roland (voice) szerepében:
Phil LaMarr 1967-01-24 Los Angeles, California, USA
Phillip "Phil" LaMarr (born January 24, 1967) is an American actor, comedian and voice actor. One of the original cast members on the sketch comedy series MADtv, he is also known for his voice acting on the animated series Futurama, Static Shock, Samurai Jack, Justice League, Justice League Unlimited, Star Wars: Knights of the Old Republic II The Sith Lords, Star Wars: The Clone Wars, Metal Gear Solid 2: Sons of Liberty, Metal Gear Solid 4: Guns of the Patriots, and inFAMOUS.
The Movie DB adatlap | IMDb adatlap
---
---
Tassia (voice) szerepében:
Zehra Fazal 1984-08-28 Libertyville, Illinois, USA
---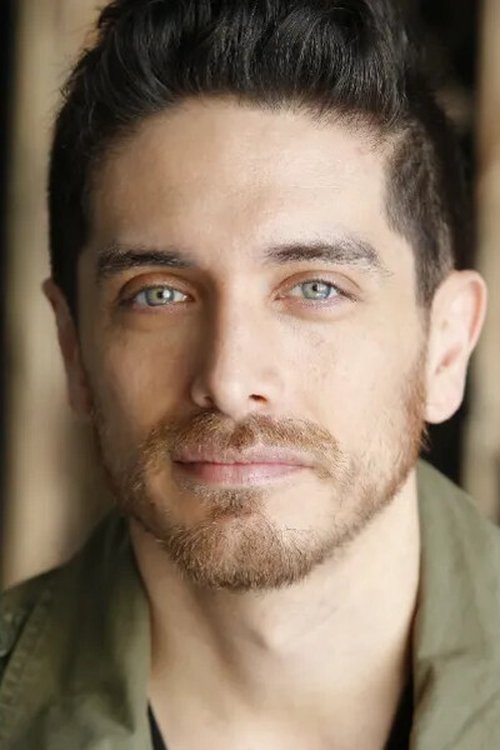 Rezaren Ammosine (voice) szerepében:
Josh Keaton 1979-02-08 South Pasadena, California, USA
Josh Keaton was born on February 8, 1979 in Pasadena, California, USA as Joshua Luis Wiener. He is known for his work on Hercules (1997), Voltron: Legendary Defender (2016) and Metal Gear Solid 3: Snake Eater (2004). He has been married to Elizabeth Melendez since May 30, 2009.
The Movie DB adatlap | IMDb adatlap