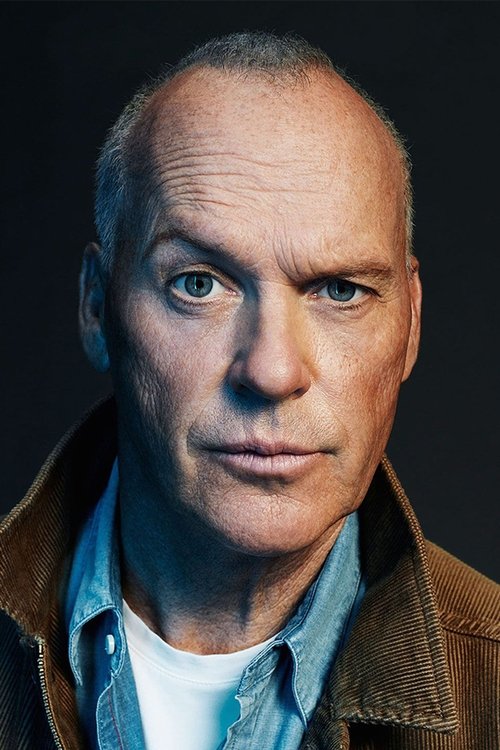 Samuel Finnix szerepében:
Michael Keaton 1951-09-05 Coraopolis, Pennsylvania, USA
Michael John Douglas (born September 5, 1951), known professionally as Michael Keaton, is an American actor. He is best known for portraying the DC Comics superhero Bruce Wayne / Batman in the films Batman (1989), Batman Returns (1992) and the upcoming The Flash and Batgirl (both 2022), as well as Jack Butler in Mr. Mom (1983), Betelgeuse in Beetlejuice (1988), and Adrian Toomes / Vulture in Spider-Man: Homecoming (2017) and the upcoming Morbius (2022). His breakout role was as fast-talking schemer Bill "Blaze" Blazejowski in the 1982 film Night Shift (which was also Ron Howard's second job as a director). He later appeared in a variety of films ranging from dramas and romantic comedies to thriller and action films, such as Clean and Sober (1989), Much Ado About Nothing (1993), The Paper (1994), Multiplicity (1996), Jackie Brown (1997), Herbie: Fully Loaded (2005), The Other Guys (2010), Spotlight (2015), The Founder (2016), Dumbo (2019), The Trial of the Chicago 7 (2020) and Worth (2021). He has also provided voices for characters in animated films such as Porco Rosso (1992), Cars (2006), Toy Story 3 (2010), and Minions (2015). In 2021, he starred in the limited series Dopesick on Hulu. In 2014, Keaton garnered critical acclaim for his performance in Alejandro González Iñárritu's black comedy film Birdman, winning a Golden Globe Award for Best Actor—Motion Picture Musical or Comedy and receiving a nomination for the Academy Award for Best Actor. He had previously received a Golden Globe Award nomination for his performance in Live from Baghdad (2002) and five Screen Actors Guild Award nominations, which ultimately yielded three wins for his performances in Birdman (2014), Spotlight (2015), and The Trial of the Chicago 7 (2020).
The Movie DB adatlap | IMDb adatlap
---
Rick Mountcastle szerepében:
Peter Sarsgaard 1971-03-07 Belleville, Illinois, USA
John Peter Sarsgaard (born March 7, 1971) is an American actor. His first feature role was in Dead Man Walking in 1995. He then appeared in the 1998 independent films Another Day in Paradise and Desert Blue. That same year, Sarsgaard received a substantial role in The Man in the Iron Mask (1998), playing Raoul, the ill-fated son of Athos. Sarsgaard later achieved critical recognition when he was cast in Boys Don't Cry (1999) as John Lotter. He landed his first leading role in the 2001 film The Center of the World. The following year, he played supporting roles in Empire, The Salton Sea, and K-19: The Widowmaker. For his portrayal of Charles Lane in Shattered Glass, Sarsgaard won the National Society of Film Critics Award for Best Supporting Actor and was nominated for the 2004 Golden Globe Award for Best Supporting Actor. Sarsgaard has appeared in an eclectic range of films, including the 2004 comedy-drama Garden State, the biographical film Kinsey (2004), the drama The Dying Gaul (2005), and big-budget films such as Flightplan (2005), Jarhead (2005), The Skeleton Key (2005), Orphan (2009), An Education (2009), Knight and Day (2010), Green Lantern (2011), Lovelace (2013), Kelly Reichardt's Night Moves (2013), Blue Jasmine (2013), Black Mass (2015), and The Magnificent Seven (2016). Sarsgaard also appeared in the American TV series The Killing (2013) as a man on death row perhaps wrongfully convicted for the brutal murder of his wife—a performance which he says included "some of the best acting I have ever done in my life." In 2021, he had a recurring role on the Hulu miniseries Dopesick. Sarsgaard has appeared in Off-Broadway productions including Kingdom of Earth, Laura Dennis, Burn This, and Uncle Vanya. In September 2008, he made his Broadway debut as Boris Alexeyevich Trigorin in The Seagull. He is married to actress Maggie Gyllenhaal.
The Movie DB adatlap | IMDb adatlap
---
Richard Sackler szerepében:
Michael Stuhlbarg 1968-07-05 Long Beach, California, USA
Michael Stewart Stuhlbarg (born July 5, 1968) is an American actor. He rose to prominence as troubled university professor Larry Gopnik in the 2009 dark comedy film A Serious Man, directed by Joel and Ethan Coen. Stuhlbarg has appeared in numerous films and television series portraying real life figures, such as George Yeaman in Lincoln (2012), Lew Wasserman in Hitchcock (2012), Andy Hertzfeld in Steve Jobs (2015), Edward G. Robinson in Trumbo (2015), Abe Rosenthal in The Post (2017), Stanley Edgar Hyman in Shirley (2020), Arnold Rothstein in HBO's Boardwalk Empire (2010–2013), Richard A. Clarke in The Looming Tower (2018), and as Richard Sackler in Dopesick (2021). His performance in The Looming Tower earned him a Primetime Emmy Award nomination for Outstanding Supporting Actor in a Limited Series or Movie. Stuhlbarg's other notable supporting roles include Hugo (2011), Men in Black 3 (2012), Blue Jasmine (2013), Pawn Sacrifice (2014), Arrival (2016), and Doctor Strange (2016), the third season of the anthology television series Fargo (2017), as well as on the Showtime series Your Honor (2020-present). In 2017, Stuhlbarg appeared in the films Call Me by Your Name, The Shape of Water, and The Post, all three of which were nominated for the Academy Award for Best Picture. For Call Me By Your Name, Stuhlbarg received multiple film critics' award nominations in the supporting actor category. On stage, Stuhlbarg has acted in numerous productions including the 2005 debut of The Pillowman on Broadway, for which he won a Drama Desk Award and received a Tony Award nomination.
The Movie DB adatlap | IMDb adatlap
---
Betsy Mallum szerepében:
Kaitlyn Dever 1996-12-21 Phoenix, Arizona, USA
Kaitlyn Rochelle Dever (born December 21, 1996) is an American actress. She has appeared in several television series, including Justified (2011–2015) and Last Man Standing (2011–present), and starred in the Netflix miniseries Unbelievable (2019) for which she earned a Golden Globe Award nomination for Best Actress – Miniseries. In film, Dever has taken on supporting parts in Bad Teacher (2011), The Spectacular Now (2013), Short Term 12 (2013), Detroit (2017), and Beautiful Boy (2018). She has also played leading roles in the 2019 films Them That Follow and Booksmart.
The Movie DB adatlap | IMDb adatlap
---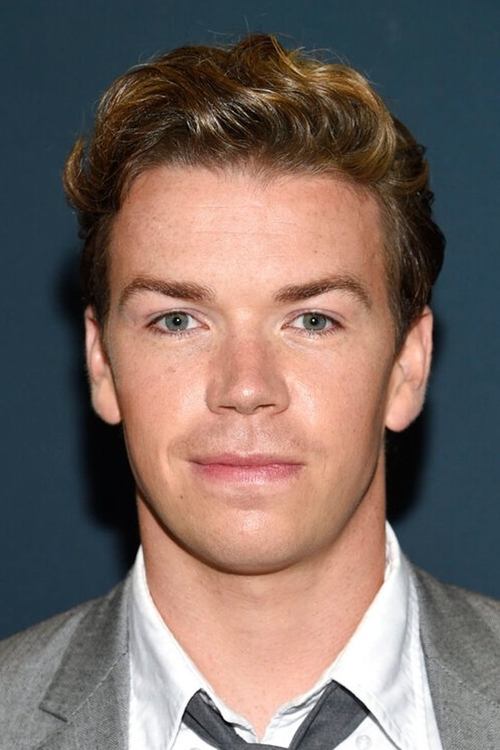 Billy Cutler szerepében:
Will Poulter 1993-01-28 Hammersmith, London, England, UK
William Jack Poulter (born 28 January 1993) is an English actor. He first gained recognition for his role as Eustace Scrubb in the fantasy adventure film The Chronicles of Narnia: The Voyage of the Dawn Treader (2010). He received critical praise for his starring role in the comedy film We're the Millers (2013), for which he won the BAFTA Rising Star Award. Poulter starred in the dystopian science fiction film The Maze Runner (2014) and the sequel Maze Runner: The Death Cure (2018), the period epic film The Revenant (2015), the crime drama film Detroit (2017), the interactive science fiction film Black Mirror: Bandersnatch (2018), and the folk horror film Midsommar (2019). In 2021, he had a leading role in the Hulu miniseries Dopesick, for which he received an Emmy nomination for Outstanding Supporting Actor in a Limited or Anthology Series or Movie.
The Movie DB adatlap | IMDb adatlap
---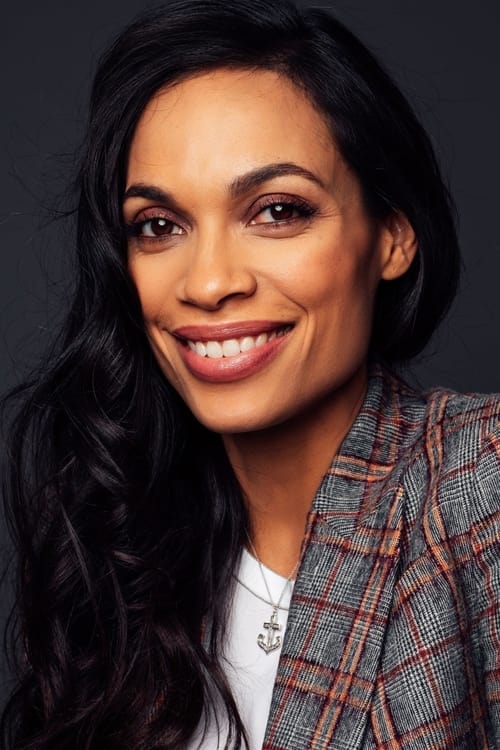 Bridget Meyer szerepében:
Rosario Dawson 1979-05-09 New York City, New York, USA
Rosario Isabel Dawson (born May 9, 1979) is an American actress, singer, and writer. She made her film debut in Kids (1995) and has also appeared in a number of films including Men in Black II (2002), The Rundown (2003), Alexander (2004), 25th Hour (2005), Sin City (2005), Rent (2005), Clerks II (2006), Grindhouse (2007), Death Proof (2007), Eagle Eye (2008), Seven Pounds (2008), Percy Jackson and the Olympians: The Lightning Thief (2010), Unstoppable (2010), Zookeeper (2011), Trance (2013), Sin City: A Dame to Kill For (2014), Top Five (2014), Unforgettable (2017), Zombieland: Double Tap (2019), Jay and Silent Bob Reboot (2019), and Clerks III (2022). She portrays Claire Temple in the Marvel Cinematic Universe as part of five Marvel/Netflix shows: Daredevil, Jessica Jones, Luke Cage, Iron Fist, and The Defenders. She had a recurring role on Jane the Virgin, starred in the series Briarpatch, and had a recurring role on the series DMZ. She has also voiced narration and for characters in film and TV series. She voiced for the animated films Ratchet & Clank, Henchmen, and The Lego Batman Movie as Batgirl, among others.
The Movie DB adatlap | IMDb adatlap
---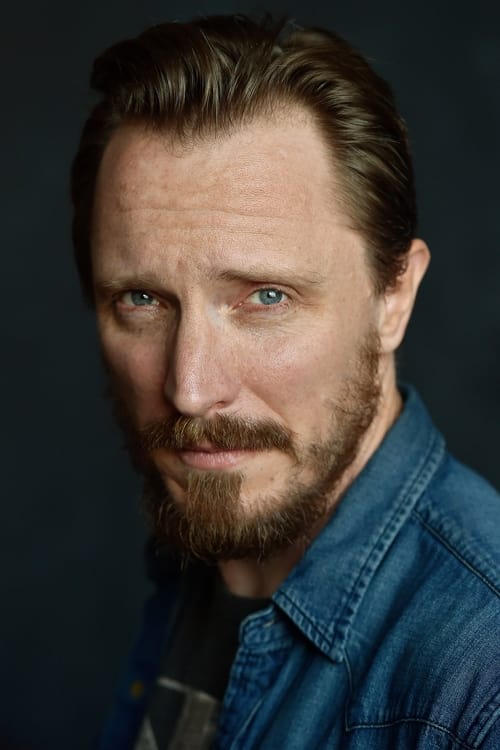 ---
Michael Friedman szerepében:
Will Chase 1970-09-12 Frankfort - Kentucky - USA
From Wikipedia, the free encyclopedia Will Chase (born September 12, 1970) is an American actor and singer, best known for his work in Broadway musicals. Chase was born in Frankfort, Kentucky to Jerry and Betty Chase and is the youngest of three boys. He graduated from Western Hills High School and the Oberlin Conservatory of Music, where he majored in Percussion studied conducting with Robert Spano and percussion. He first performed in a Broadway show in 1998 as the "Squeegee Man" and "Roger" understudy in Rent; he also starred as the last Roger in the final Broadway company of Rent, which was recorded for the theatrical release Rent: Filmed Live on Broadway. His additional Broadway credits include Miss Saigon (with the original star Lea Salonga playing Kim to close the Broadway production), The Full Monty as Jerry Lukowski replacement (2001), Lennon (2005), and Aida (Radames replacement, 2003–04). He reprised the role of Radames at The Muny in St. Louis in June and July 2006. In 2005, he played Neville Craven in the 2005 World AIDS Day The Secret Garden concert. In 2006 he starred in the short lived High Fidelity on Broadway, and starred as Valentin in Kiss of the Spider Woman at Signature Theatre in Arlington, VA, for which he received a 2009 Helen Hayes Nomination for Outstanding Lead Actor. He appeared in The Pajama Game opposite Kate Baldwin at The Muny in July 2007. Chase's television guest appearances include the recurring role of Pat Mahoney on "Rescue Me", "Cupid", "Canterbury's Law", Law & Order, Third Watch, Conviction, and "Queens Supreme". He had a small role in the 2000 film Shaft. Chase was in the short-lived Broadway musical The Story of My Life, with Malcolm Gets in February 2009. Chase also recently guest-starred in the "Law & Order: Criminal Intent" episode "Passion" in July 2009. Chase joined the cast of Billy Elliot: The Musical at the Imperial Theatre as Billy's older brother, Tony, on July 7, 2009. His most recent television appearances include Halmark's "The Lost Valentine" alongside Jennifer Love Hewitt and Betty White, and the 2011 season finale of "Royal Pains" (USA). He has two daughters, Daisy and Gracie from a previous marriage. He married Stephanie Gibson on November 15, 2009.
The Movie DB adatlap | IMDb adatlap