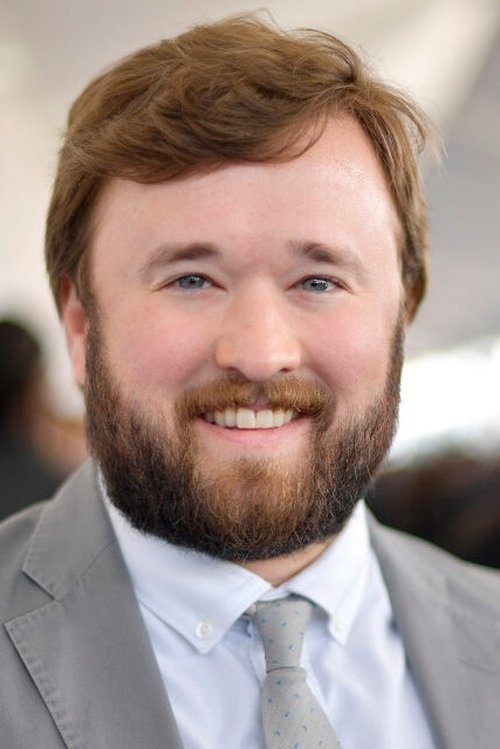 Garbage (voice) szerepében:
Haley Joel Osment 1988-04-10 Los Angeles, California, USA
Haley Joel Osment (born April 10, 1988) is an American actor. After a series of roles in television and film during the 1990s, including a small part in Forrest Gump playing the title character's son, Osment rose to fame with his performance as Cole Sear in M. Night Shyamalan's thriller film The Sixth Sense that earned him a nomination for Academy Award for Best Supporting Actor. He subsequently appeared in leading roles in several high-profile Hollywood films including Steven Spielberg's A.I. Artificial Intelligence and Mimi Leder's Pay it Forward. He made his Broadway debut in 2008 in a revival of American Buffalo, co-starring with John Leguizamo and Cedric the Entertainer.
The Movie DB adatlap | IMDb adatlap
---
Stella (voice) szerepében:
Sarah Chalke 1976-08-27 Ottawa, Ontario, Canada
Sarah Chalke (born August 27, 1976) is a Canadian actress known for portraying Dr. Elliot Reid on the NBC/ABC comedy Scrubs, "Second Becky" Conner Healy on Roseanne, and Stella Zinman in the CBS sitcom How I Met Your Mother. She is currently starring in the CBS sitcom Mad Love. Description above from the Wikipedia article Sarah Chalke, licensed under CC-BY-SA, full list of contributors on Wikipedia.
The Movie DB adatlap | IMDb adatlap
---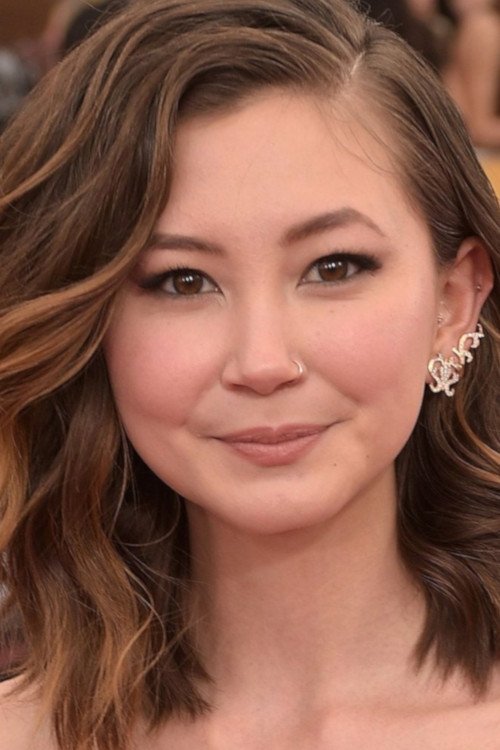 Nomi (voice) szerepében:
Kimiko Glenn 1989-06-27 Phoenix, Arizona, USA
Kimiko Glenn was born and raised in Phoenix, AZ, where she grew up with her sister Amanda, and parents Mark and Sumiko. She started doing theater when she was ten years old at Valley Youth Theatre and there, began developing her love for performing. Halfway through her freshman year of college at the Boston Conservatory, she was cast in the 1st National Tour of Spring Awakening. After touring for two years, she finally settled her life in New York. Since then, she starred as the title role in La Jolla Playhouse's Yoshimi Battles the Pink Robots, directed by Des McAnuff; and played the bratty "Princess Ssu-Ming" in the Playhouse's production of The Nightingale, directed by Moises Kaufman. She was honored to perform at the Delacorte Theater for Shakespeare in the Park, in The Public's Love's Labour's Lost, directed by Alex Timbers. She had a blast originating the role of "Emily" in the Off-Broadway production of Julianne Moore's Freckleface Strawberry and is proud of the many exciting projects she has been a part of. Favorites include: Behind the Painting written by Maltby & Shire; Plop, written by Bare's Damon Intrabartolo; Yeast Nation from the creators of Urintetown at the NY Fringe festival '11; Crossing Over as part of the National Asian Artists' Project; and the staged reading of Cheer Wars -- her very first New York job. Kimiko has also appeared in feature films Construction; Nous York; and Hairbrained starring Brendan Fraser & Parker Posey; and the movie-musical short, Galaxy Comics, by director Kevin McMullin. You may have seen her in the 2011 Disney/ABC Diversity Showcase directed by Ted Sluberski and Joe Ward. She was thrilled to shoot NBCUniversal's half-hour comedy pilot Holding Patterns; and will be joining the cast of Orange is the New Black, a Netflix series, as Brook Soso.
The Movie DB adatlap | IMDb adatlap
---
Ed (voice) szerepében:
Chris Parnell 1967-02-05 Memphis, Tennessee, USA
​Thomas Christopher "Chris" Parnell (born February 5, 1967) is an American comic actor best known as a cast member on Saturday Night Live from 1998–2006 and currently for his recurring role as Dr. Leo Spaceman on NBC's Emmy Award-winning comedy series 30 Rock. Parnell is currently one of the lead voices on the FX animated comedy Archer. In 2010, Parnell starred alongside his former SNL castmate Horatio Sanz in the Comedy Central series Big Lake. After performing as a company player with The Groundlings for a number of years, Parnell was hired to join the cast of Saturday Night Live as a featured player on September 26, 1998, and was promoted to repertory player the following season. In the summer of 2001, budget cuts and hiring four new cast members required Lorne Michaels to dismiss two cast members; he chose to lay off Parnell and Jerry Minor over Horatio Sanz, Rachel Dratch, and Maya Rudolph. While on SNL, Parnell appeared in numerous sketches, and commercial parodies, and performed memorable impressions of various celebrities. One of his most popular sketches is Lazy Sunday, a rap video he shot with Andy Samberg about buying cupcakes and going to see The Chronicles of Narnia. He has also performed raps about hosts Jennifer Garner, Britney Spears, Kirsten Dunst and Ashton Kutcher. In the summer of 2006, Lorne Michaels announced that four cast members would be fired due to budget cuts, but he did not say who. On September 22, 2006 it was announced that three cast members had been fired: Parnell, Horatio Sanz, and Finesse Mitchell. This effectively made him the only SNL performer to have been fired twice by Lorne Michaels, though Parnell did say in a 2008 interview with The Sound of Young America podcast that he was okay with being let go this time, because he was considering leaving after that season anyway, but added that he probably would have stayed one last season if he was asked back. He had been with SNL for eight seasons; at the time only four people (Darrell Hammond, Tim Meadows, Kevin Nealon, and Al Franken) have been cast members longer. He has since made uncredited cameo appearances on the show, most recently in 2008 parodying newscasters Tom Brokaw, Jim Lehrer, and Bob Schieffer. Parnell and his former SNL castmate Horatio Sanz recently starred together in Big Lake, a 2010 sitcom on Comedy Central from executive producers Will Ferrell and Adam McKay. He also recently appeared as Dr. Drummer/Santa in the SyFy Holiday Special episode from the television show Eureka, which aired on December 7, 2010 (Season 4 Episode 10).
The Movie DB adatlap | IMDb adatlap
---
---
Loaf (voice) szerepében:
William Jackson Harper 1980-02-08 Dallas, Texas, USA
William Jackson Harper (born William Fitzgerald Harper; February 8, 1980), is an American actor. He portrayed Chidi Anagonye on the NBC comedy The Good Place (2016–2020).
The Movie DB adatlap | IMDb adatlap
---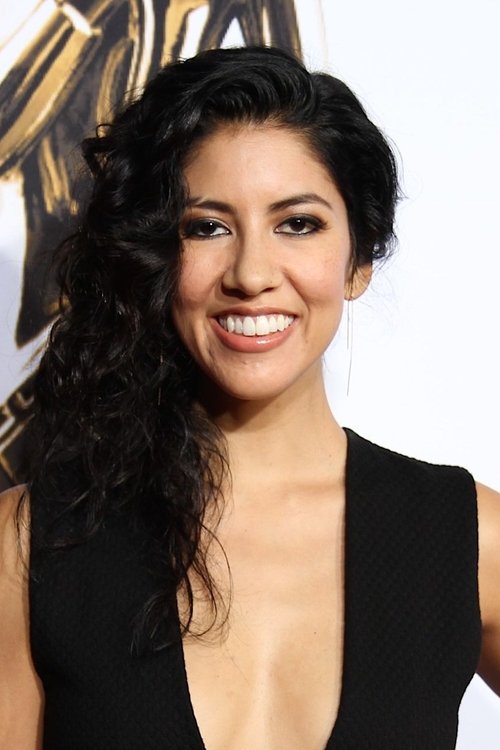 Pepper (voice) szerepében:
Stephanie Beatriz 1981-02-10 Neuquén, Argentina
Stephanie Beatriz Bischoff Alvizuri (born February 10, 1981) is an American actress and singer. She is known for playing Detective Rosa Diaz in the Fox/NBC comedy series Brooklyn Nine-Nine, Jessica in the independent drama Short Term 12 (2013), Carla in the 2021 film adaptation of the musical In the Heights, and voicing protagonist Mirabel Madrigal in the Disney film Encanto. Description above from the Wikipedia article Stephanie Beatriz, licensed under CC-BY-SA, full list of contributors on Wikipedia.
The Movie DB adatlap | IMDb adatlap