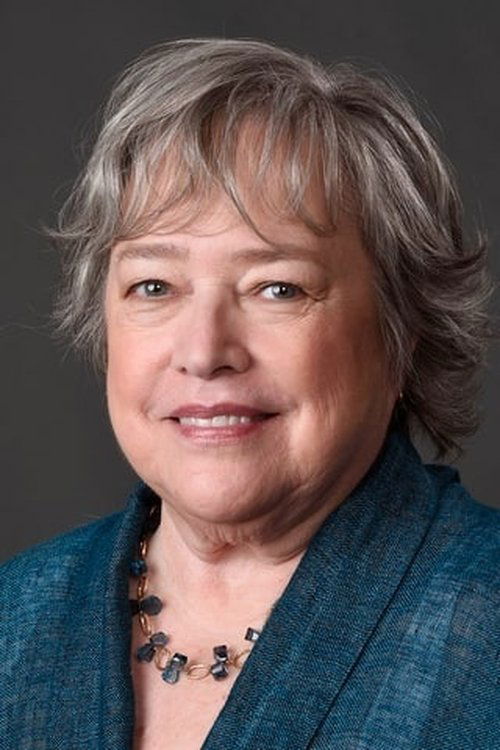 Ruth szerepében:
Kathy Bates 1948-06-28 Memphis, Tennessee, USA
Kathleen Doyle Bates (born June 28, 1948) is an American actress and director. She has been the recipient of numerous accolades, including an Academy Award, two Primetime Emmy Awards, and two Golden Globe Awards. Born in Memphis, Tennessee, she studied theatre at the Southern Methodist University before moving to New York City to pursue an acting career. She landed minor stage roles before being cast in her first on screen role in Taking Off (1971). Her first Off-Broadway stage performance was in the 1976 production of Vanities. Throughout the 1970s and early 1980s, she continued to perform on screen and on stage, and garnered a Tony Award nomination for Best Lead Actress in a Play in 1983 for her performance in 'night, Mother, and won an Obie Award in 1988 for her performance in Frankie and Johnny in the Clair de Lune. Bates' performance as Annie Wilkes in the tense psychological thriller Misery (1990) marked her Hollywood breakthrough, winning her the Academy Award for Best Actress. Further acclaim came for her starring role in Dolores Claiborne (1995), The Waterboy (1998), and supporting roles in Fried Green Tomatoes (1991) and Titanic (1997). Bates received subsequent Oscar nods in the Best Supporting Actress category for her work in Primary Colors (1998), About Schmidt (2002), and Richard Jewell (2019). Bates' television work has resulted in 14 Emmy Award nominations, including two for her leading role on the NBC series Harry's Law (2011–12). She won the Primetime Emmy Award for Outstanding Guest Actress in a Comedy Series for her appearance on the ninth season of Two and a Half Men (2012) and the Primetime Emmy Award for Outstanding Supporting Actress in a Miniseries or Movie for her portrayal of Delphine LaLaurie on the third season of American Horror Story (2013). She also received accolades for her portrayal of Miss Hannigan in the 1999 television adaptation of Annie. Her directing credits include several episodes of the HBO television series Six Feet Under (2001–03) and the television film Ambulance Girl (2005). Description above from the Wikipedia article Kathy Bates, licensed under CC-BY-SA, full list of contributors on Wikipedia​
The Movie DB adatlap | IMDb adatlap
---
---
Pete szerepében:
Douglas Baldwin
---
---
Dank szerepében:
Chris Redd 1985-03-25 St. Louis, Missouri, USA
Christopher Jerell Redd is an American comedian and actor. He was a cast member of Saturday Night Live from 2017 to 2022. For his work on the show, he won a Primetime Emmy Award for Outstanding Original Music and Lyrics in 2018 for co-writing the SNL song "Come Back Barack".
The Movie DB adatlap | IMDb adatlap
---
---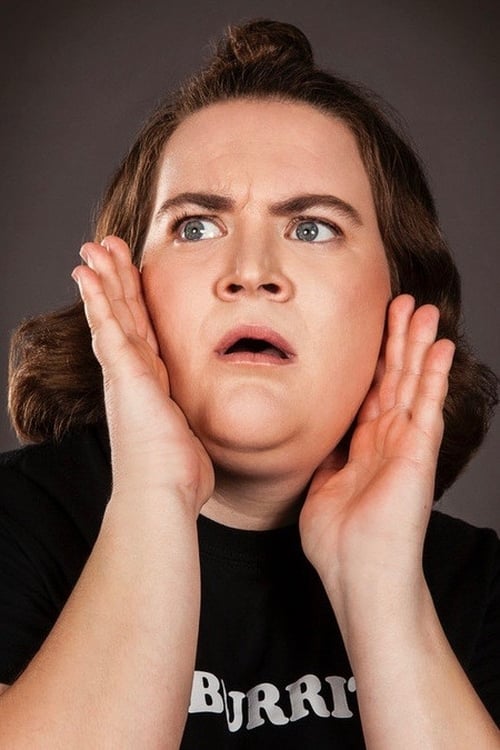 ---
Maria szerepében:
Nicole Sullivan 1970-04-21 New York City, New York, USA
Nicole Julianne Sullivan (born April 21, 1970) is an American actress, comedian and voice artist. Sullivan is best known for her six seasons (1995–2001) on the sketch comedy series MADtv and five seasons (2001–2005, 2007) on the CBS sitcom The King of Queens. She has played a recurring character on Scrubs and voices the villainous Shego in Disney's Kim Possible, Drew from Cartoon Network's The Secret Saturdays, and Louise on the ABC Family series Slacker Cats. She had recurring voice roles on Family Guy and voiced "Franny Robinson" in Disney's Meet the Robinsons. From 2008 to 2009, Sullivan starred in the Lifetime TV show Rita Rocks. Currently, she voices Marlene in the TV show The Penguins of Madagascar and stars on the CBS sitcom $h*! My Dad Says as Bonnie Goodson. Description above from the Wikipedia article Nicole Sullivan, licensed under CC-BY-SA, full list of contributors on Wikipedia.
The Movie DB adatlap | IMDb adatlap
---
Tae Kwon Doug szerepében:
Michael Trucco 1970-06-22 San Mateo, California, USA
​From Wikipedia, the free encyclopedia.   Edward Michael Trucco (born June 22, 1970) is an American actor with Italian roots. He is best known for his role as Samuel T. Anders on the reimagined Battlestar Galactica and currently appears as a series regular on the USA Network television series Fairly Legal.
The Movie DB adatlap | IMDb adatlap