---
---
---
---
Bamsı Beyrek szerepében:
Nurettin Sönmez 1978-07-24 Istanbul, Turkey
Nurettin Sönmez (born July 24, 1978) is a Turkish actor and martial arts teacher. He is best known for his role as "Bamsı Beyrek" in historical series Diriliş: Ertuğrul. Sönmez was born on 23 November 1978 in Istanbul. He is a child of an immigrant family. His mother is an Albanian immigrant. His father, Ümit Sönmez, is a dentist. Nurettin Sönmez graduated from Istanbul University Mining Engineering Department. He then went to the Dialog Communication Acting School of Can and Arsen Gürzap and graduated from there. Later, he studied theatre at Yeditepe University. Sönmez started his acting career in 1999 with the Akşam Güneşi series, in which he shared the lead role with Serdar Gökhan, Pelin Batu and Sumru Yavrucuk. He started to attract attention with the character of Gaddar Ali, which he portrayed in the series Osmanlı'da Derin Devlet, published in 2013. Since 2014 he has become well known with the character of Bamsı Beyrek in the series Diriliş: Ertuğrul and its sequel Kuruluş: Osman. Besides acting, Sönmez is also an instructor about Far East sports, providing training and seminars in Turkey and abroad.
---
Abdurrahman szerepében:
Celal Al
---
Dumrul Alp szerepében:
Edip Zeydan
---
Artuk Bey szerepében:
Ayberk Pekcan ✝ 1970-05-22 Mersin, Turkey - 2022-01-24
Ayberk Pekcan (22 May 1970 – 24 January 2022) was a Turkish actor and former civil servant, politician and labourer. Born on 22 May 1970 in Mersin, Ayberk Pekcan spent his childhood and youth in Adana and his birthplace. After studying his primary and secondary education in Adana and high school in Mersin, he graduated from Mersin University Faculty of Fine Arts, Department of Theater. Pekcan was a labourer, a civil servant, and a teacher. He was a political member of the Social Democratic Populist Party in 1991 for local governments. In 2001, he resigned as a civil servant, settled in Istanbul and became a TV and film actor.
The Movie DB adatlap | IMDb adatlap
---
---
İlbilge Hatun szerepében:
Hande Soral 1987-02-02 Bursa, Turkey
Hande Soral Demirci (born 22 February 1987) is a Turkish-Cypriot actress. Her career as an actress began when she appeared as a guest actor, in 2008, for a part on "Komedi Dükkanı" comedy improvisation series. This eventually led to offers of other roles from the show's producer when the program ended. Her breakthrough role is in popular series Küçük Kadınlar. She played in period series "Bir Günah Gibi" which based from novel "Kurt Seyt ve Murka". She played in "Yılanların Öcü" based from novel. From 2018-2019, she was a lead actress in season 5 of Diriliş: Ertuğrul alongside Engin Altan Düzyatan. In 2021, she played the character of Ümit in Bir Zamanlar Çukurova series. She was cast in historical series "Fatih" and Çalıkuşu which based from classic novel.
The Movie DB adatlap | IMDb adatlap
---
Beybolat Bey/Albastı szerepében:
Ali Ersan Duru
---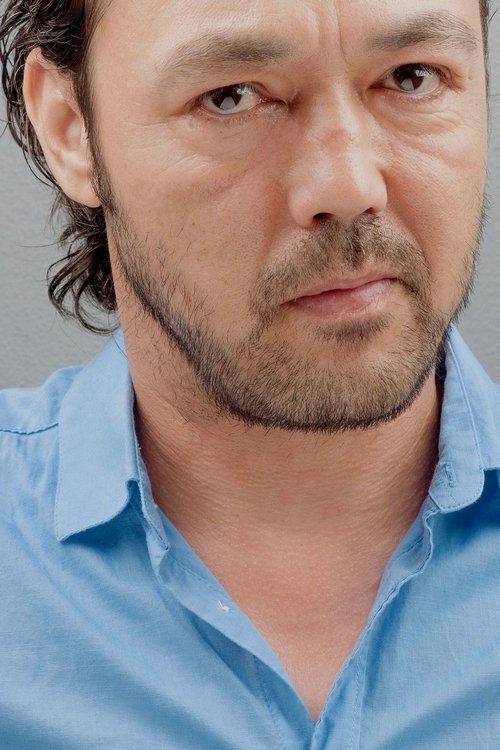 Alıncak szerepében:
Engin Benli 1970-02-23 Izmir, Turkey
Engin Benli (born 23 February 1970) is a Turkish actor. He started his professional theatrical life as an actor in Ankara State Theatre. He then worked as a trainee artist at Bursa State Theatre between 1995 and 1997. Since 1997, the year of its establishment, he has been participating as an actor in the Izmit City Theater. In addition to being a theater actor, he also does various film and television work. In particular, he was widely known for his role as commander-in-chief Orhan in the series Kanıt, which aired between 2010 and 2013. He later played the character of Zafer in the series Poyraz Karayel. He played the character Artem in the TV series Göç Zamanı. In 2019, the 134th episode of the Diriliş Ertuğrul was released, he was involved in the series with his character Alıncak. In 2020, he joined the TV series Eşkıya Dünyaya Hükümdar Olmaz as Yaman Korkmaz.
The Movie DB adatlap | IMDb adatlap
---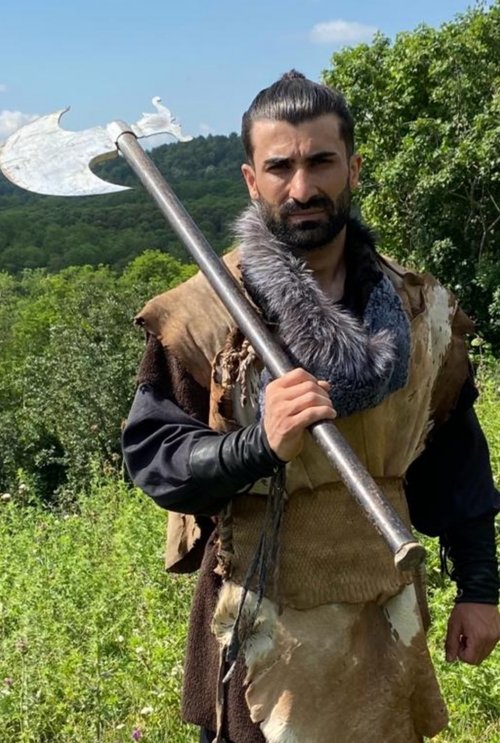 Seçkin Kurbaş 1995-01-12 Kars, Turkey