Twinkle szerepében:
Maxine Peake 1974-07-14 Westhoughton, Lancashire, England, UK
Maxine Peake (born 14 July 1974) is an English stage, radio, film and television actress, playwright, producer, director and political activist, who made her name as Twinkle in Victoria Wood's sitcom Dinnerladies. She has since played Veronica in Channel 4's Manchester-based drama series Shameless, barrister Martha Costello in the BBC legal drama Silk and Grace Middleton in The Village. She is also an accomplished stage actress, having played the title role in Hamlet, and had a role in the 2014 film The Theory of Everything. In 2018 she played the lead in the film Funny Cow and had a starring role in Mike Leigh's epic Peterloo, a film very close to her heart.
The Movie DB adatlap | IMDb adatlap
---
---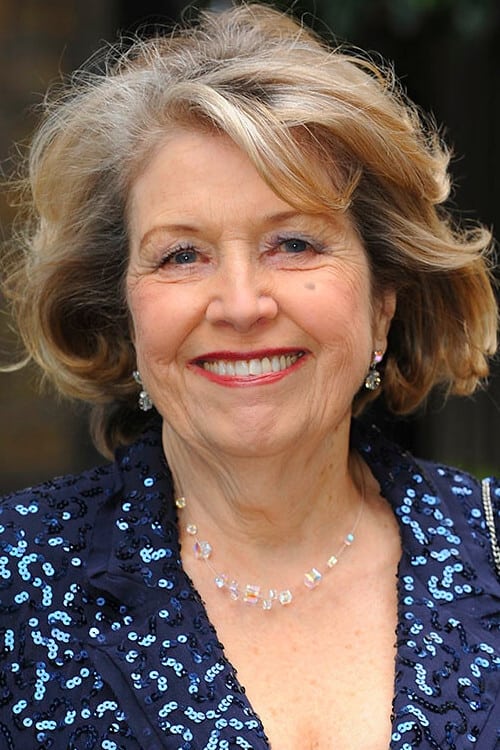 Jean szerepében:
Anne Reid 1935-05-28 Newcastle upon Tyne, England, UK
Anne Reid, MBE is an English stage, film and television actress, known for her roles as Valerie Barlow in the soap opera Coronation Street; Jean in the sitcom dinnerladies; and her BAFTA-nominated role as Celia Dawson in Last Tango in Halifax.
The Movie DB adatlap | IMDb adatlap
---
Anita szerepében:
Shobna Gulati 1966-08-07 Oldham, Lancashire, England, UK
Shobna Gulati (born 7 August 1966) is a British actress, writer, and dancer. Gulati is a soap star best known for playing Anita in Victoria Wood's dinnerladies, Sunita Alahan in the long-running soap opera Coronation Street from 2001 to 2006, a role to which she returned at the end of 2009 and departed again in 2013, and Farah Khurana in River City from 2017 to 2018. From 13 March 2013 to 30 May 2014, Gulati appeared as a panellist on the lunchtime chatshow Loose Women. Gulati is also one of very few actors to have appeared on both Coronation Street and its rival series EastEnders in 2000. Gulati was born in Oldham, Lancashire to parents of Hindu Indian descent. She has a degree in Arabic and Middle Eastern politics from the University of Manchester. One of Gulati's earliest appearances was as a dancer in the video for Boy George's 1991 single "Bow Down Mister." In the late 1990s, she appeared in both series' of Victoria Wood's BBC sitcom Dinnerladies. She appeared as Ameena Badawi from October to December 2000, in EastEnders. She is one of few to have appeared in both EastEnders and Coronation Street. Gulati appeared as her main character, Sunita, in East Street, the crossover between both soaps in 2010, as part of Children in Need's telethon. In 2001, she appeared in the short film Shadowscan, directed by Tinge Krishnan, which won a Bafta Award; and, in 2004, Gulati was nominated for a Manchester Evening News theatre award for her work in the play Dancing Within Walls, which was staged at the Contact Theatre in Manchester. Gulati has also appeared on the TV quiz shows Call My Bluff, Have I Got News for You, The Weakest Link, Russian Roulette and as Diana Ross in Celebrity Stars in Their Eyes. In early 2006, Gulati took part in the Reality TV series Soapstar Superstar. After Gulati left Coronation Street initially in 2006, she played Nisha Clayton, a recurring role in the final series of Where the Heart Is, and made appearances in New Street Law and the one-off comedy drama Magnolia which was written by Dave Spikey for BBC's Comedy Playhouse series. In October 2006, Gulati appeared at the Royal Albert Hall as part of a short skit featured in The Secret Policeman's Ball. In the sketch, Gulati and co-star Nitin Ganatra play a holidaying couple who are under the mistaken belief Guantanamo Bay is a holiday resort. The sketch also starred American actors Chevy Chase and Seth Green. From Wikipedia, the free encyclopedia
The Movie DB adatlap | IMDb adatlap
---
---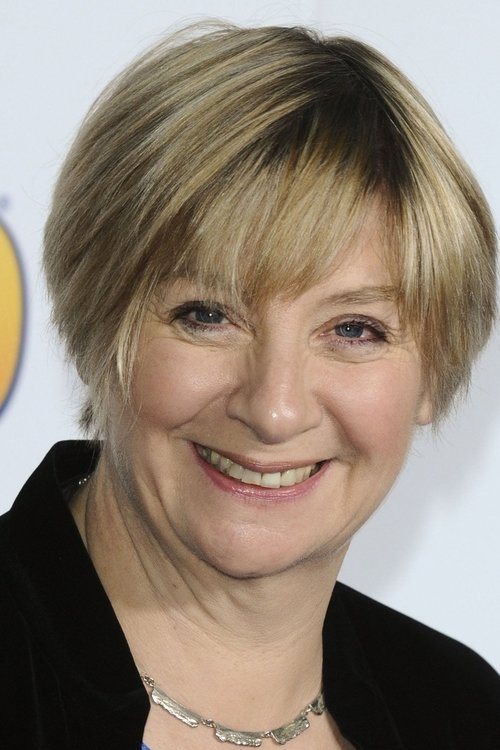 Brenda szerepében:
Victoria Wood ✝ 1953-05-19 Prestwich, Greater Manchester, Lancashire, England, UK - 2016-04-20
From Wikipedia Victoria Wood CBE (19 May 1953 – 20 April 2016) was an English comedian, actress, singer and songwriter, screenwriter and director. Wood wrote and starred in sketches, plays, films and sitcoms, and her live comedy act was interspersed with her own compositions, which she accompanied on piano. Wood also composed and performed the theme music for her award winning BBC sitcom Dinnerladies. Much of her humour was grounded in everyday life, and included references to popular British media and brand names of quintessentially British products. She was noted for her skills in observing culture, and in satirising social classes. She started her career in 1974 by winning the ATV talent show New Faces. It wasn't until the 1980s that she began to establish herself as a comedy star, with the award-winning television series Victoria Wood As Seen on TV and became one of Britain's most popular stand-up comics. In 1998, she wrote and starred in the (again, award-winning) sitcom Dinnerladies. In 2006, she won two BAFTA awards for her one-off drama for ITV1, Housewife, 49. Wood frequently worked with long-term collaborators Julie Walters, Duncan Preston and Celia Imrie. Victoria Wood died on 20 April 2016 after a short battle with cancer. She was 62.
The Movie DB adatlap | IMDb adatlap
---
Philippa Moorcroft szerepében:
Celia Imrie 1952-07-15 Guildford, Surrey, England, UK
Celia Imrie (born 15 July 1952) is an English actress. In a career starting in the early 1970s, Imrie has played Marianne Bellshade in Bergerac, Philippa Moorcroft in Dinnerladies, Miss Babs in Acorn Antiques, Diana Neal in After You've Gone, and Gloria Millington in Kingdom. She has been described as "one of the most successful British actresses of recent decades". From Wikipedia, the free encyclopedia
The Movie DB adatlap | IMDb adatlap
---