7 IMDb
Az Egyesült Királyság történetének egyik hírhedt bűnügyét, a sorozatgyilkos Dennis Nilsen esetét dolgozza fel a széria. A zsaruk csak akkor jöttek rá, kivel van dolguk, amikor az eltömődött a csatornában hús- és csontmaradványokat találtak.
2020
09.14.
22:00
1×1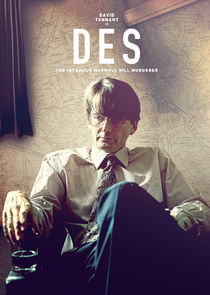 Epizód adatlap | SorozatJunkie | IMDb | Hozzászólások (0) |
On 9 February 1983, Detective Chief Inspector Peter Jay is called to the leafy North London address of 23 Cranley Gardens, where he discovers the drains clogged with rotting flesh and bones. But the extent of this grisly discovery only becomes apparent when the culprit returns from work. Dennis Nilsen, a meek man, freely admits to the police that it's not just one or two bodies but "15 or 16, I think". How had they allowed this to happen under their noses for five years, and what had driven this seemingly ordinary civil servant to commit such atrocities?
As the police try to secure a conviction and identify the victims from scant DNA evidence, biographer Brian Masters attempts to understand why. A game of chess with 'Des' begins, and while Brian may be exhilarated by his newest subject, he's unaware what this new obsession could do to his life.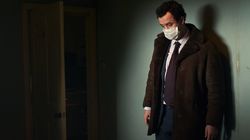 2020
09.15.
22:00
1×2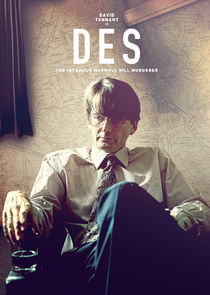 Epizód adatlap | SorozatJunkie | IMDb | Hozzászólások (0) |
With limited resources, Jay and the police continue to dig into Nilsen's memories in an effort to identify and convict him for the murder of every one of his victims. But when Des suddenly withdraws his cooperation and stops talking to the police, Jay fears justice will be lost.
Meanwhile, Des confides increasingly in Brian, which proves a unique obstacle for Jay, who has never had to deal with a criminal biographer before. As Brian's sessions give Des the opportunity to analyse and confront the possible reasons for his crimes, he considers the prospect that he may not be guilty of murder after all.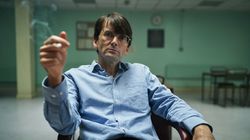 2020
09.16.
22:00
1×3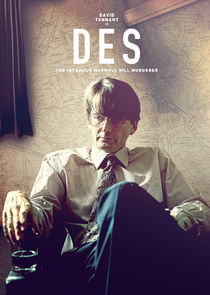 Epizód adatlap | SorozatJunkie | IMDb | Hozzászólások (0) |
Reeling from Des' change in plea, Jay and the police throw themselves into proving premeditation. If they can show the court that Des was undoubtedly of sound mind when he committed his crimes, he will go down and never be released. If they fail, Des could get a cushier sentence on diminished responsibility and effectively escape justice.
As the trial begins and the defence start to tear strips off key witnesses, Jay and his team are shocked by just how flimsy their case against Nilsen seems to be. Could this seemingly open-and-shut murder investigation really be close to collapsing? Meanwhile, Brian is forced to watch the trial unfold in front of him, anxiously wondering how much of an effect his 'friendship' with Nilsen may have had on this turn of events.