Joshua Nolan szerepében:
Grant Bowler 1968-07-18 Auckland - New Zealand
Grant Bowler (born 18 July 1968 in Auckland, New Zealand) is an actor who has made appearances on American, Australian, and New Zealand movies and television shows. He is known for playing the role of Constable Wayne Patterson in Blue Heelers and also appeared as Wilhelmina Slater's love interest Connor Owens in Ugly Betty. In November 2010, he was announced as the host of The Amazing Race Australia which will air on the Seven Network in 2011.
The Movie DB adatlap | IMDb adatlap
---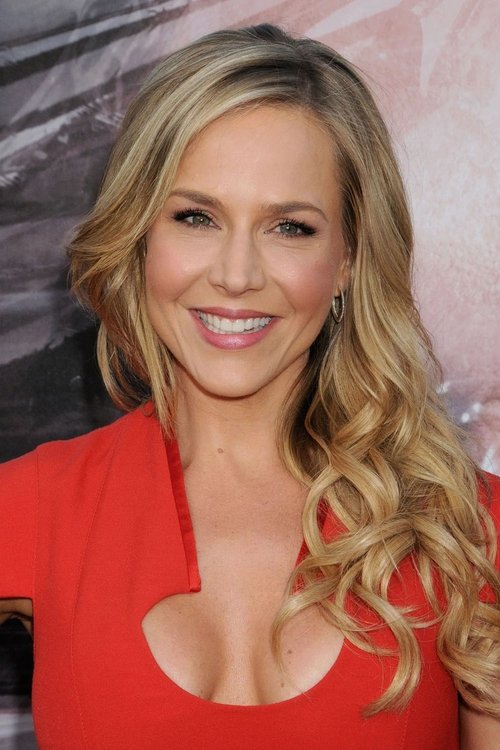 Amanda Rosewater szerepében:
Julie Benz 1972-05-01 Pittsburgh, Pennsylvania, USA
Julie M. Benz (born May 1, 1972) is an American actress, best known for her role as Rita Bennett on Dexter, for which she won the 2006 Satellite Award for Best Actress in a Supporting Role in a Series, Mini-Series or Motion Picture Made for Television. She starred on the series No Ordinary Family until it was cancelled on May 13, 2011. Among her previous well-known roles was Darla on Buffy the Vampire Slayer and Angel. She will star in the upcoming CBS show A Gifted Man.
The Movie DB adatlap | IMDb adatlap
---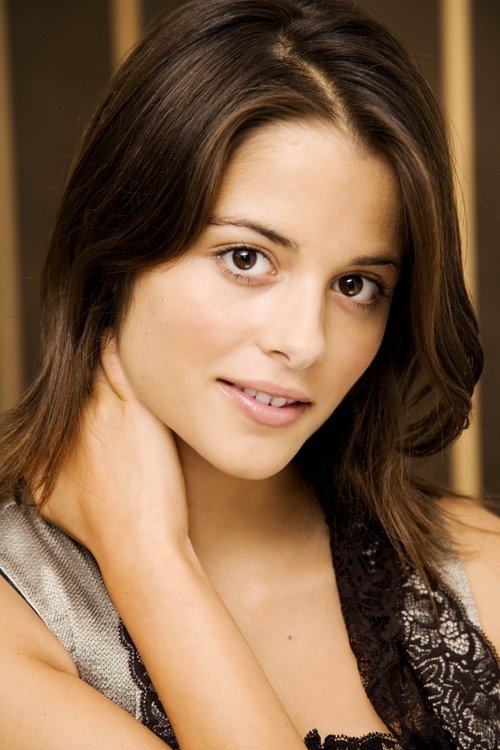 Irisa szerepében:
Stephanie Leonidas 1984-02-14 London, England, UK
From Wikipedia, the free encyclopedia Stephanie Leonidas (born 14 February 1984 in London, England) is an English actress of Greek Cypriot descent.
The Movie DB adatlap | IMDb adatlap
---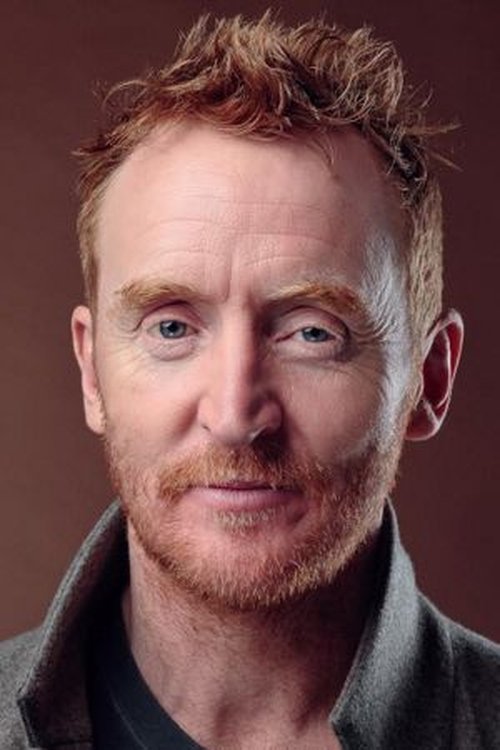 Datak Tarr szerepében:
Tony Curran 1969-12-13 Port Glasgow, Scotland, UK
Anthony "Tony" Curran (born 13 December 1969) is a Scottish actor. Curran was born in Glasgow, Scotland. He is an alumnus of Holyrood Secondary School and is a graduate of the Royal Scottish Academy of Music and Drama. Tony rose to fame in the BBC television series This Life. Since then, the Scots star has appeared in a number of major film and television roles. Some of his roles have included The Invisible Man in The League of Extraordinary Gentlemen. To portray the Invisible Man, he donned a special suit that turned him into a walking bluescreen (according to his commentary on the DVD, he looked like a "smurf on acid"). Curran also played the vampire named Priest in Guillermo del Toro's Blade II. Curran is active in participating in marathons to raise money for charity. He is a keen fan of Celtic Football Club. He is a frequent and popular participant in the annual Dressed To Kilt event in New York City, run by the organization Friends of Scotland in celebration of Tartan Week. In April, 2009 Curran revealed to the Daily Record newspaper that he is playing the role of Lieutenant Delcourt, in The Adventures of Tintin: Secret of the Unicorn, due to be released in 2011. Curran played the painter Vincent Van Gogh, in the Doctor Who episode "Vincent and the Doctor", written by Richard Curtis. He also made a cameo appearance in "The Pandorica Opens".
The Movie DB adatlap | IMDb adatlap
---
Stahma Tarr szerepében:
Jaime Murray 1977-07-21 Hammersmith, London, England, UK
Jaime Murray (born 21 July 1977, height 5' 7" (1,70 m)) is an English actress, best known for playing Stacie Monroe in the BBC television series Hustle (2004–2007; 2012) and Lila West in season two of the Showtime television series Dexter (2007). She is also known for her recurring roles as Grace Valentine in The CW's Valentine (2008–2009), as Gaia in Starz' Spartacus: Gods of the Arena (2011) and as Olivia Charles in The CW's Ringer (2011–2012). She is currently appearing as Stahma Tarr in the Syfy series Defiance and Helena G. Wells in Warehouse 13. Murray was born to English parents in London, England. Her father is the English actor Billy Murray. She was named after Lindsay Wagner's character Jaime Sommers in The Bionic Woman. Just before taking her A Levels, Murray was diagnosed with dyslexia. She briefly studied philosophy and psychology at the London School of Economics, but dropped out to train at the Drama Centre London, graduating in 2000.
The Movie DB adatlap | IMDb adatlap
---
Rafe McCawley szerepében:
Graham Greene 1952-06-22 Ohsweken, Ontario, Canada
Graham Greene was born on June 22, 1952 in Six Nations Reserve, Ontario, Canada. He is known for his work on The Green Mile (1999), Wind River (2017) and Dances with Wolves (1990). He has been married to Hilary Blackmore since December 20, 1990.
The Movie DB adatlap | IMDb adatlap
---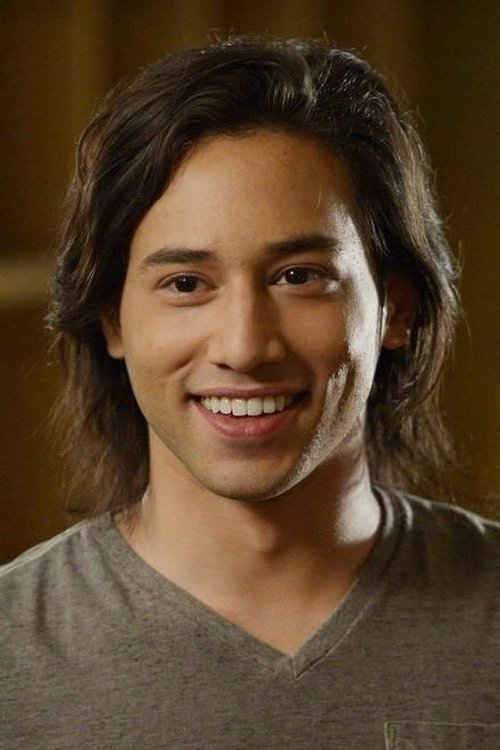 Alak Tarr szerepében:
Jesse Rath 1989-02-11 Montreal, Quebec, Canada
Born and raised in Montreal, Jesse Rath is best known for his role as Carter Boyd in the CBC series 18 to Life, for which he received a 2010 and 2011 Gemini Award nomination. Other small screen credits include lead roles in Mudpit and Disney Channel's Aaron Stone as well as guest star appearances in Cra$h and Burn, My Babysitter's a Vampire, and Being Human. Rath's feature film credits include The Greatest Game Ever Played, Prom Wars, The Howling: Reborn and The Trotsky (opposite Jay Baruchel). Rath is a diehard comic book fan and when he isn't working, he can be found scouring local stores around Los Angeles, Toronto and Montreal. He is also one of the creators and stars of the popular web series Fans. His sister is Canadian actress Meaghan Rath. He guest starred as her onscreen brother on the fellow Syfy show Being Human.
The Movie DB adatlap | IMDb adatlap
---
---
Kindzi szerepében:
Nichole Galicia 1975-03-27 Panama - Panama
Nichole Galicia is a film and television actress whose journey to the big screen began as a high fashion model on the catwalks of Europe and New York. Most recently, acclaimed director Quentin Tarantino hand picked Galicia for his film, Django Unchained, starring Leonardo DiCaprio and Jamie Foxx.
The Movie DB adatlap | IMDb adatlap
---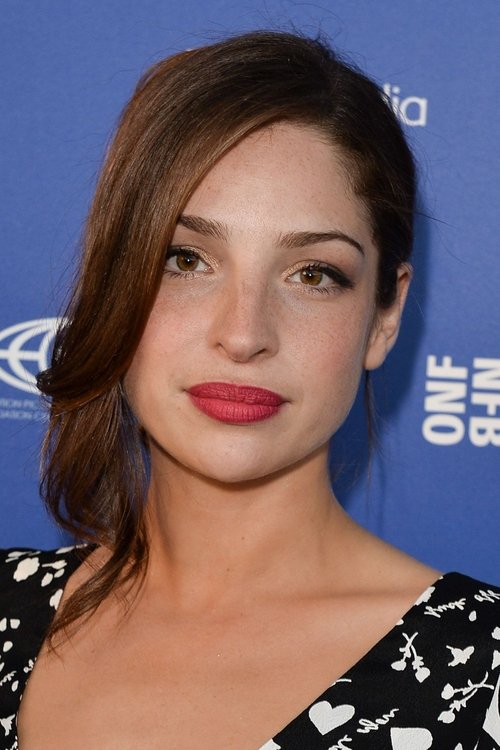 Jessica "Berlin" Rainer szerepében:
Anna Hopkins 1987-02-12 Montreal, Quebec, Canada
Anna Hopkins is a Canadian actress born in Montreal, Quebec. She is the daughter of visual artist Tom Hopkins. Hopkins splits her time between Los Angeles and Toronto.
The Movie DB adatlap | IMDb adatlap