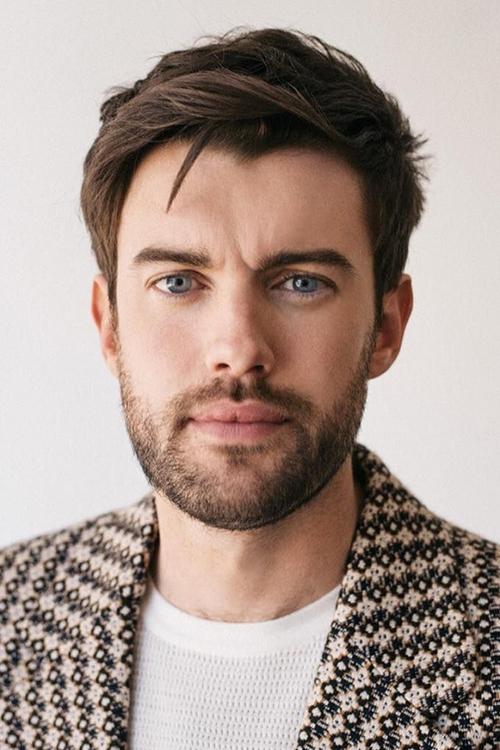 Paul Pennyfeather szerepében:
Jack Whitehall 1988-07-07 London, England, UK
Jack Whitehall is an English comedian, television presenter, actor and writer. He is best known for his stand up comedy, for starring as JP in the TV series Fresh Meat (2011–2016), and for playing Alfie Wickers in the TV series Bad Education (2012–2014) and the spin-off film The Bad Education Movie (2015), both of which he also co-wrote. He has also starred in Frozen in the role of Gothi the Troll. From 2012 to 2018, Whitehall was a regular panellist on the game show A League of Their Own. In 2017, Whitehall appeared with his father, Michael, in the Netflix comedy documentary series Jack Whitehall: Travels with My Father and starred in the television series Decline and Fall. Since 2018, Whitehall has been the host of the BRIT Awards.
The Movie DB adatlap | IMDb adatlap
---
Margot Beste-Chetwynde szerepében:
Eva Longoria 1975-03-15 Corpus Christi, Texas, USA
Eva Longoria is an American film and television actress and director, best known for portraying leading character Gabrielle Solis on the ABC television series "Desperate Housewives". She received a nomination for the 2006 Golden Globe Award for Best Actress in a Comedy Series for her performance on this show.
The Movie DB adatlap | IMDb adatlap
---
Dr. Fagan szerepében:
David Suchet 1946-05-02 London, England, UK
David Suchet, OBE, CBE, (born 2 May 1946) is an English actor, known for his work on British television. He is recognized for his RTS- and BPG award-winning performance as Augustus Melmotte in the 2001 British TV mini-drama "The Way We Live Now", alongside Matthew Macfadyen and Paloma Baeza, and a 1991 British Academy Television Award (BAFTA) nomination. He is known for his role as Agatha Christie's great detective Hercule Poirot in the long-running British TV dramatic series "Poirot". Suchet's older brother, John Suchet, is a British television presenter and newsreader.
The Movie DB adatlap | IMDb adatlap
---
Grimes szerepében:
Douglas Hodge 1960-02-25 Plymouth, England, United Kingdom
Douglas Hodge is an English actor, director, and musician who trained for the stage at the Royal Academy of Dramatic Art. Hodge is a council member of the National Youth Theatre for which, in 1989, he co-wrote Pacha Mama's Blessing about the Amazon rain forests staged at the Almeida Theatre.
The Movie DB adatlap | IMDb adatlap
---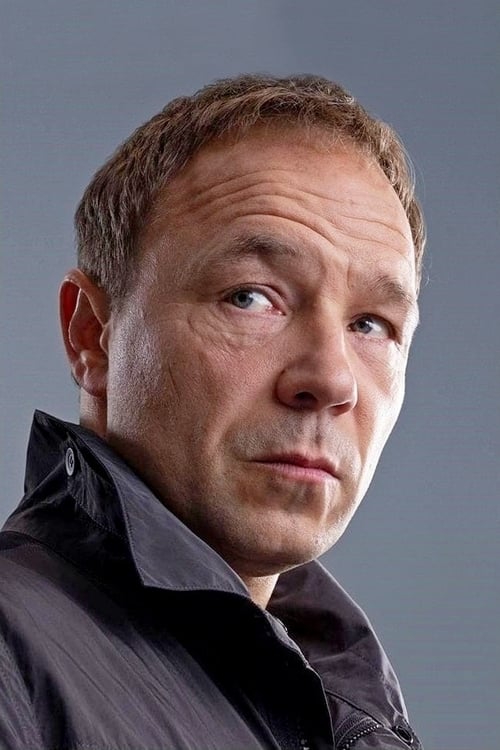 Philbrick szerepében:
Stephen Graham 1973-08-03 Kirkby, Lancashire, England, UK
Stephen Graham (born 3 August 1973) is a British film and television actor, best known for playing Andrew 'Combo' Gascoigne in This Is England and Scrum in the Pirates of the Caribbean feature films.
The Movie DB adatlap | IMDb adatlap
---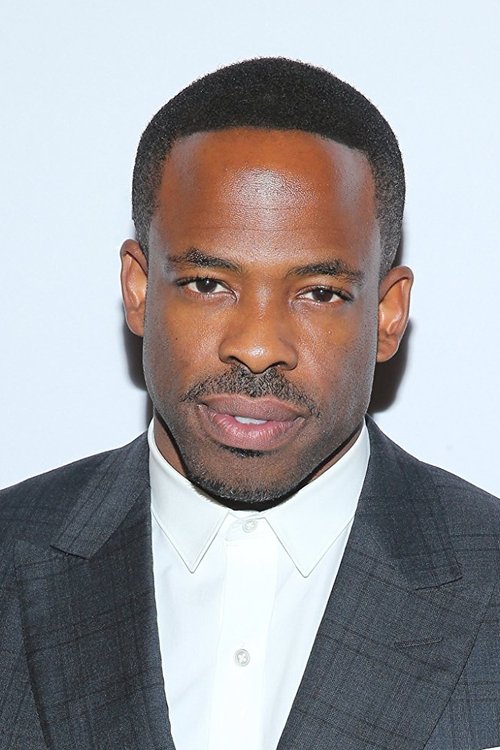 ---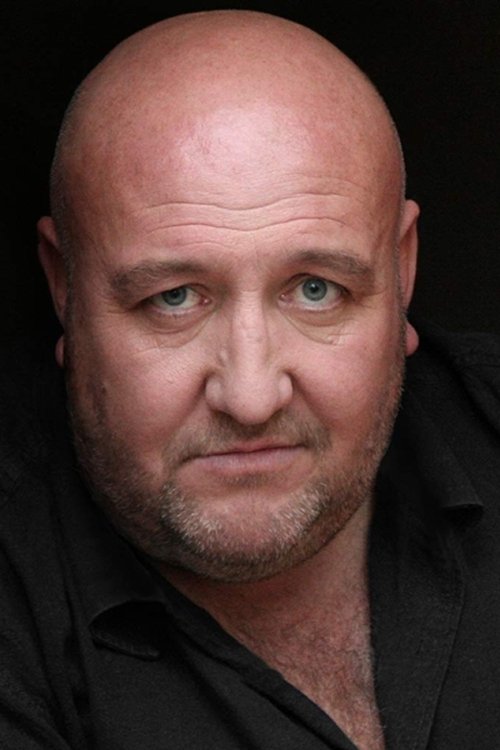 Steve Speirs 1965-02-22 Troedyrhiw, Merthyr Tydfil, Glamorgan, Wales, UK
Steven Roberts, better known as Steve Speirs, is a Welsh actor. Since graduating from university, Speirs has played Sloan in Eragon, Andy Fellows in Making Waves and the "pathetic loser" Dullard alongside Ricky Gervais in Extras, as well as having small parts in Star Wars Episode I: The Phantom Menace (Captain Tarpals) and Pirates of the Caribbean: Dead Man's Chest. He appears in Kröd Mändoon and the Flaming Sword of Fire, a comedy fantasy series in which he plays Loquasto, an oafish servant, "who belongs to a race of pig-like creatures known as Grobble". Speirs often goes by the name of "Dullard" in honour of his role in Extras, as he considers the character a mirror of himself. Speirs also appeared in the Gervais and Stephen Merchant film Cemetery Junction, released in 2010, a part which was written particularly for Speirs. Speirs also starred as the bouncer at Mother McOakley's Tavern in Burke and Hare, a British black comedy directed by John Landis and released (in the United Kingdom) in October 2010. Other roles which Spiers is known for include his portrayal of Bernard Bresslaw in Cor, Blimey!, Big Alan Williams in Stellaand Colour Sergeant Wormwood in Sharpe's Peril. Speirs played depressed geography teacher and caretaker Mr Gareth Barber in the BBC One sitcom Big School for two series in 2013 and 2014. In 2013, Steve played PC McClintock in the Christmas TV film Gangsta Granny, an adaptation of the book written by David Walliams. He played the role of Dad in the 2014 TV film The Boy in the Dress, also written by Walliams.
The Movie DB adatlap | IMDb adatlap
---
Anatole Taubman 1970-12-23 Zurich, Switzerland
Anatole Taubman was born in Zurich, Switzerland and is of Russian-Polish-Slovakian-Austrian-and-former-East-Prussian blood. In 1991 he made his baccalauréat at the renowned Gymnasium of the Benedictine boarding school of the monastery Einsiedeln and in 1994 he graduated from the reputable drama-school 'Circle in the Square' in NYC. He's fluent in five languages (English, French, Swiss-German, German and Italian) and is also truly cosmopolitan in his work. Taubman has starred and co-starred in over 50 feature films and TV productions. Since 1998, he has been busy working and with international success in the UK, France, Germany, Switzerland and for the USA throughout Europe and beyond. Among other credits Anatole Taubman is best known for his impressive English-language TV work in Band of Brothers (HBO), Servants (BBC), POW (ITV), Spooks VI (BBC), Waking The Dead VII - Pièta (BBC) or The Tudors II (Showtime) and established himself as a fine character actor in feature films like Mein Name is Bach (CH/D), Luther (D), Marmorera (CH), Fay Grim (USA), Snipers Valley (D), Secret Défense (F), Taken / 96 Hours (F / USA) and in 2009 Pope Joan (D), Same Same But Different (D) or in Chanel & Stravinsky (F).
The Movie DB adatlap | IMDb adatlap
---
---