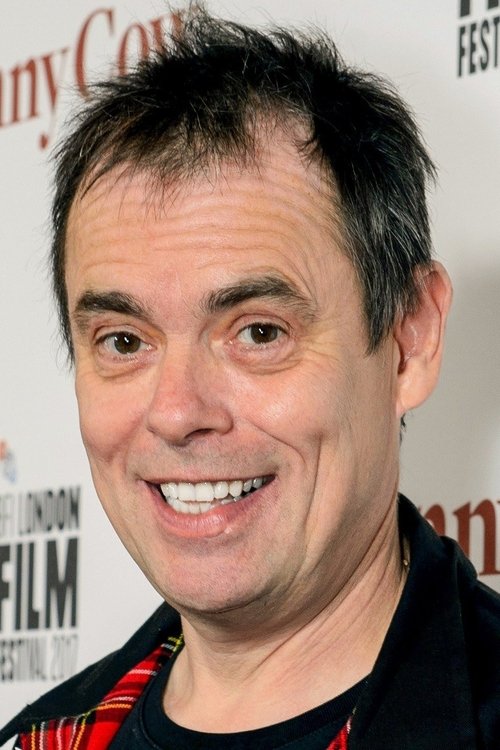 Joplin szerepében:
Kevin Eldon 1960-10-03 Chatham, Kent, England, UK
The actor Kevin Eldon featured in the major British TV comedies of the 1990s including Fist of Fun, Knowing Me, Knowing You with Alan Partridge, Big Train, Brass Eye and Jam.
The Movie DB adatlap | IMDb adatlap
---
Veronica szerepében:
Beth Cordingly 1976-11-01 Brighton, East Sussex, England, UK
---
Marky szerepében:
Warren Brown 1978-05-11 Warrington, Cheshire, England
From Wikipedia, the free encyclopedia Warren Brown (born 11 May 1978) is an English actor and former professional Thaiboxer, well known for his roles as Andy Holt in teen soap opera Hollyoaks and Lee Hibbs in the three-part BBC drama series Occupation written by Peter Bowker. Brown was born in Warrington, Cheshire, England. Description above from the Wikipedia article Warren Brown (actor), licensed under CC-BY-SA, full list of contributors on Wikipedia.
The Movie DB adatlap | IMDb adatlap
---
Riq szerepében:
Riz Ahmed 1982-12-01 Wembley, London, England, UK
Rizwan "Riz" Ahmed (born 1 December 1982), also known as Riz MC, is a British actor and rapper. As an actor, he was initially known for his work in independent films such as The Road to Guantanamo, Shifty, Four Lions, Trishna, and Ill Manors, before his breakout role in Nightcrawler. Since then, he has appeared in the films Una, Jason Bourne, and the first Star Wars Anthology film, Rogue One. He also starred in the HBO miniseries The Night Of as Nasir Khan; the show and his performance were critically lauded, earning him Golden Globe and SAG nominations.
The Movie DB adatlap | IMDb adatlap
---
---
---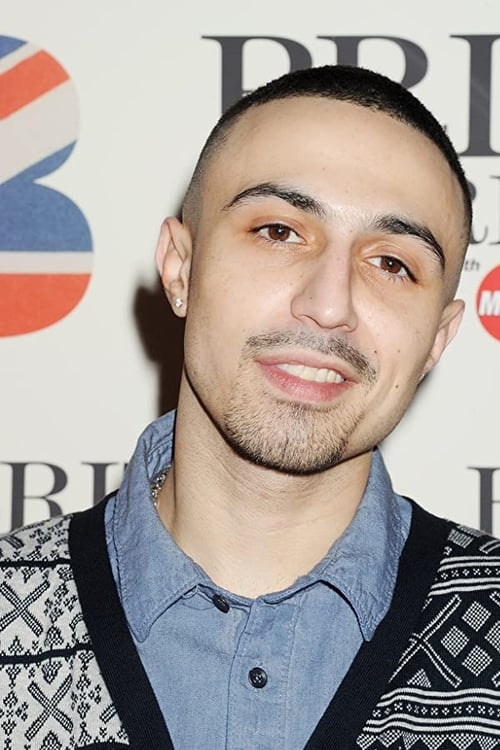 Space szerepében:
Adam Deacon 1983-03-04 London, England, UK
From Wikipedia, the free encyclopedia Adam Deacon (born 4 March 1983) is a British actor and rapper from Hackney, East London who rose to prominence after starring in the film Kidulthood (2006) as well as the sequel Adulthood (2008). He is known for playing urban, streetwise characters on stage and screen. Description above from the Wikipedia article Adam Deacon, licensed under CC-BY-SA, full list of contributors on Wikipedia.
The Movie DB adatlap | IMDb adatlap
---
Pippa szerepében:
Kathleen McDermott 1977-04-21 Glasgow, Scotland, UK
Kathleen McDermott is a Scottish actress, singer, model, and make-up artist. She is best known for her roles in the feature film Morvern Callar (2002), the television film Wedding Belles (2007), and the miniseries Dead Set (2008).
The Movie DB adatlap | IMDb adatlap
---
Claire szerepében:
Shelley Conn 1976-09-21 Barnet, London, England
After drama school, Conn had a series of bit-parts in various British films, before coming to prominence in Series Five of the popular BBC One series Down to Earth. In 2001, she picked up the role of PC Miriam Da Silva in BBC1's Mersey Beat and an irregularly recurring role in Casualty. In 2002, Conn made her West End theatre stage debut in three plays in December 2002, after transferring from Stratford-upon-Avon in the Royal Shakespeare Company's Jacobean Season at the Gielgud Theatre - The Island Princess, Eastward Ho! and The Roman Actor. Conn has now developed her roles between all three media (television, film and theatre), with a series of leading roles in various small budget European as well as British films; BBC character dramas such as The Innocence Project; and occasional returns to the RSC. Conn starred as Ashika Chandiramani in the BBC series Party Animals. In early 2008, Conn starred as Miranda Hill in The Palace, as Jessica in Mistresses and as Neela Sahjani in Trial & Retribution. In 2009 she appeared as Claire in Dead Set. In 2010 she played Danni Prendiville in the TV series Strike Back. She was chosen by Steven Spielberg to be one of the leads in his new $150 million TV series Terra Nova, which premiered on 26 September 2011.
The Movie DB adatlap | IMDb adatlap
---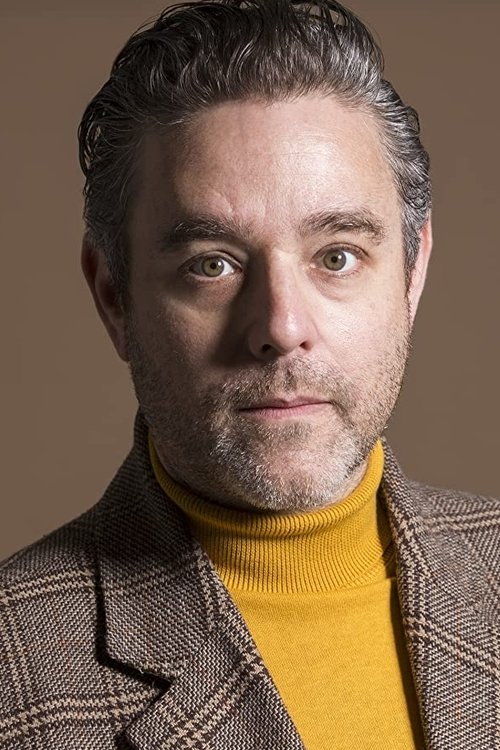 Patrick szerepében:
Andy Nyman 1966-04-13 Leicester, Leicestershire, England, UK
Andy Nyman is an English actor and magician. Nyman first came to note with his performance as a hard nosed director in Musical! and then as Keith Whitehead in the cult film of the Martin Amis novel, Dead Babies. He has played lead roles in Jon Avnet's Emmy award winning film Uprising (NBC) as a Polish freedom fighter and in Coney Island Baby as a gay French gun dealer. In 2006, he played Gordon in the cult hit Severance. Most recently he played Patrick, a sleazy reality show producer in Charlie Brooker's E4 horror satire Dead Set, and suffers the most violent death in the series, being decapitated and disembowelled. Nyman currently has four films due for release over the next 18 months: London-based romantic comedy Are You Ready for Love?; a bio-pic of 70s Dutch rock group Herman Brood, Wild Romance; and improvised gangster thriller Played where he stars opposite Vinnie Jones, Val Kilmer and Gabriel Byrne. The film was released by Lionsgate Entertainment in 2007. Nyman appeared as one of the leads in the latest Frank Oz movie, Death at a Funeral. He stars opposite Matthew Macfadyen, Ewen Bremner, and Keeley Hawes. The movie was released by MGM in 2007. Nyman is also a magician and the co-creator and co-writer of the Derren Brown TV shows Derren Brown - Mind Control and Trick of the Mind. He and Brown wrote "Russian Roulette", "Séance", and "Messiah", as well as three series of the "Trick of the Mind" series. He also co-wrote and co-directed four of Brown's stage shows, all of which have toured and played the West End. For "Something Wicked This Way Comes" they were awarded the 2006 Olivier Award for Best Entertainment. Their fourth show Enigma was also nominated for an Olivier Award. Nyman won the award for best actor at the 2006 Cherbourg-Octeville Festival of Irish & British Film for his role as Colin Frampton in Shut Up and Shoot Me. He was nominated for Lew Grade Award at the 2007 BAFTA Awards for his work on "Derren Brown: The Heist". He shared the nomination with fellow collaborators Derren Brown, Simon Mills, and Ben Caron. In December 2008 he appeared in BBC Four's supernatural drama series Crooked House. In February 2010 he co-wrote (with Jeremy Dyson), directed and starred in the horror play Ghost Stories. In April 2011 he starred in a new British sitcom, Campus.
The Movie DB adatlap | IMDb adatlap
---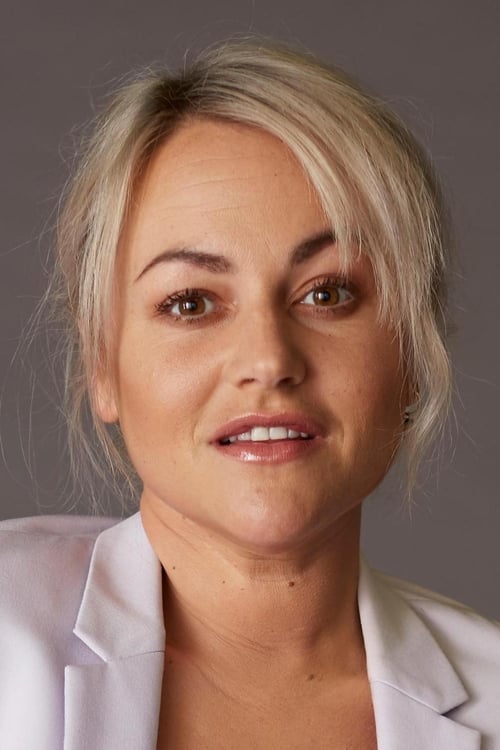 ---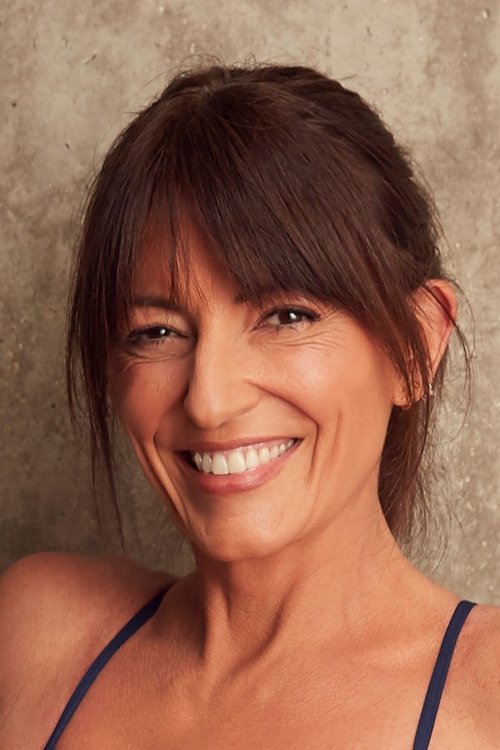 ---
Angel szerepében:
Chizzy Akudolu 1973-10-07 England, UK
Chizzy Akudolu (7 October 1973) is a British actress. In 2002, she was one of eight, new, comedy performers who won the BBC Talent Initiative, The Urban Sketch Showcase. All eight performed a comedy sketch show in front of BBC casting directors and producers at the Tabernacle Theatre, Notting Hill. Her first television appearance was in the BBC sitcom, 15 Storeys High. This was followed by a small role in Eastenders. She continued to work for the BBC in her first children's series called Stupid! and Roman's Empire. Credits also include Green Wing, International Emmy award winning children's drama, Dustbin Baby for Kindle Entertainment and as a charicature of herself in the mockumentary, The Most Unromantic Man in the World. Chizzy also played series regular, Miss Kanouti in The Complete Guide to Parenting. She has continued to work for CBBC in programs such as Nuzzle and Scratch, Scoop and Gigglebiz. In 2007, she toured with The Vagina Monologues for 3 months. In 2008, Chizzy played the housemate, Angel in Dead Set, a satirical cross between Big Brother and zombies. The same year, she played a UN cleaner in BBC Films, In the Loop directed by Armando Iannucci, but was uncredited. In 2009, she had a guest role in Hollyoaks Later and starred in the CBBC show Jinx in the lead role as the unconventional, Fairy Godmother, Cookie. 2010 has so far seen roles in The Increasingly Poor Decisions of Todd Margaret, London 2012 (BBC), Scoop Series 3(CBBC), The Inbetweeners (Ch4), and as semi regular in the upcoming Channel 4 comedy, Campus. Description above from the Wikipedia article Chizzy Akudolu licensed under CC-BY-SA, full list of contributors on Wikipedia.
The Movie DB adatlap | IMDb adatlap
---