Detective Brett Hopper szerepében:
Taye Diggs 1971-01-02 Rochester, New York, USA
From Wikipedia, the free encyclopedia Scott Leo "Taye" Diggs (born January 2, 1971) is an American theatre, film and television actor. He is perhaps best known for his roles in the Broadway musical Rent, the motion picture How Stella Got Her Groove Back, and the television series Private Practice. His nickname, Taye, comes from the playful pronunciation of Scotty as "Scottay". Description above from the Wikipedia article Taye Diggs, licensed under CC-BY-SA, full list of contributors on Wikipedia.
The Movie DB adatlap | IMDb adatlap
---
Andrea Battle szerepében:
Victoria Pratt 1970-12-18 Chesley, Ontario, Canada
Victoria Ainsle Pratt (born December 18, 1970 in Chesley, Ontario) is a Canadian actress and fitness model. Her television roles include Xena: Warrior Princess, Once a Thief, Cleopatra 2525, Mutant X, and Day Break. Her film roles include House of the Dead 2. Description above from the Wikipedia article Victoria Pratt, licensed under CC-BY-SA, full list of contributors on Wikipedia.​
The Movie DB adatlap | IMDb adatlap
---
Rita Shelten szerepében:
Moon Bloodgood 1975-09-20 Alliance, Nebraska, USA
Moon Bloodgood (born September 20, 1975) is an American actress and model. She starred as "Lt. Blair Williams" in the film Terminator Salvation alongside Christian Bale and Sam Worthington. Bloodgood previously starred in the films Eight Below and Pathfinder. Description above from the Wikipedia article Moon Bloodgood , licensed under CC-BY-SA, full list of contributors on Wikipedia.
The Movie DB adatlap | IMDb adatlap
---
Chad Shelten szerepében:
Adam Baldwin 1962-02-27 Chicago, Illinois, USA
Appearing in dozens of films since 1980, Baldwin rose to prominence as the troubled outcast Ricky Linderman in My Bodyguard (1980) and moved on to bigger roles in D.C. Cab (1983), Full Metal Jacket (1987), Independence Day (1996), The Patriot (2000) and Serenity (2005)—in which he reprises his role as the mercenary Jayne Cobb from the television series Firefly. His other work includes Radio Flyer (1992), From the Earth to the Moon (1998), The X-Files (Knowle Rohrer), Smoke Jumpers (1996), The Cape, Men in Black: The Series, Stargate SG-1, Angel, The Inside, NCIS and the 2005 remake of The Poseidon Adventure. He also starred in the ABC series Day Break as Chad Shelten in 2006. Baldwin parodied the Ricky Linderman character in the 2008 film Drillbit Taylor. Baldwin won a SyFy Genre Award in 2006 for Best Supporting Actor/Television for his role as Jayne Cobb in the television series Firefly. Baldwin was cast as Clark Kent/Superman in the first DC animated universe movie, Superman: Doomsday, based on DC Comics' The Death of Superman and is currently co-starring in the NBC television show Chuck as NSA Agent John Casey. The show premiered September 24, 2007. Baldwin has a role as a voice actor in the Xbox 360 games Halo 3 and Halo 3: ODST, the latter putting him in the role of Cpl. Taylor "Dutch" Miles. Baldwin also appears as a voice actor in Half Life 2: Episode 2 for various resistance soldiers and citizens. Adam also appeared in Mass Effect 2, playing the role of Quarian marine Kal'Reegar. Baldwin was born in Chicago, Illinois and studied at New Trier Township High School East in Winnetka, Illinois. He has three children with his wife, Ami. He has been a registered voter with the Democratic Party since 1980, but admits reexamining his views after being given a copy of David Horowitz's book Radical Son. Politically, he considers himself a "small government conservative libertarian", and has contributed blogs to the Huffington Post and Big Hollywood. As a hobby, he also collects and posts links to varying viewpoints on his Twitter feed
The Movie DB adatlap | IMDb adatlap
---
---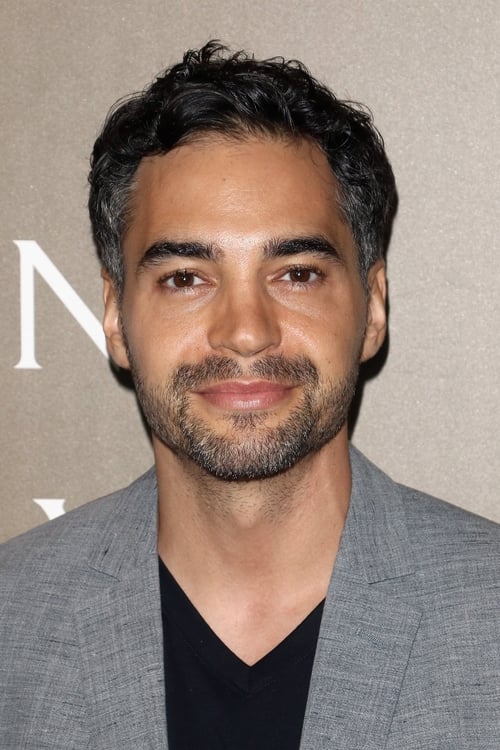 Damien Ortiz szerepében:
Ramón Rodríguez 1979-12-20 Río Piedras, Puerto Rico
Ramón Rodríguez is a Puerto Rican American actor probably best known to TV fans for playing Detective Ryan Lopez in the Fox series "Gang Related" and to movie fans for playing Leo Spitz in "Transformers: Revenge of the Fallen". Ramón has several other crime drama series roles under his belt, including Damien Ortiz in ABC's "Day Break", Renaldo in HBO's "The Wire" and John Bosley in ABC's 2011 remake of "Charlie's Angels". He also appeared in many movies, including "Pride and Glory", "Battle Los Angeles" and "Need for Speed". 
The Movie DB adatlap | IMDb adatlap
---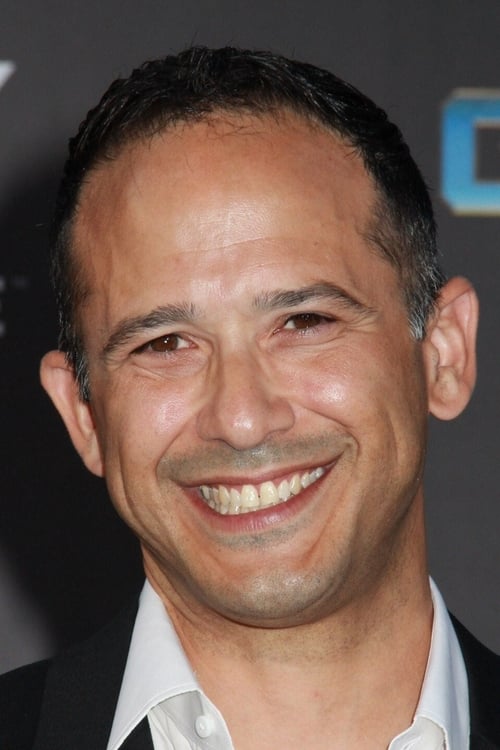 ---
Buchalter szerepében:
Michael McGrady 1960-03-30 Federal Way, Washington, USA
McGrady was born in Federal Way, Washington, to Gloria, a hair salon owner, and George McGrady, an airline mechanic. He attended Federal Way High School and the University of Washington, majoring in Business Administration. He currently splits his time between Southern California and Washington State, with his wife Ilka. McGrady had planned to become a lawyer and was working at a bank when his sister entered him in a contest for a scholarship to a local acting school. After that McGrady moved to California to pursue his dream of becoming an actor.
The Movie DB adatlap | IMDb adatlap
---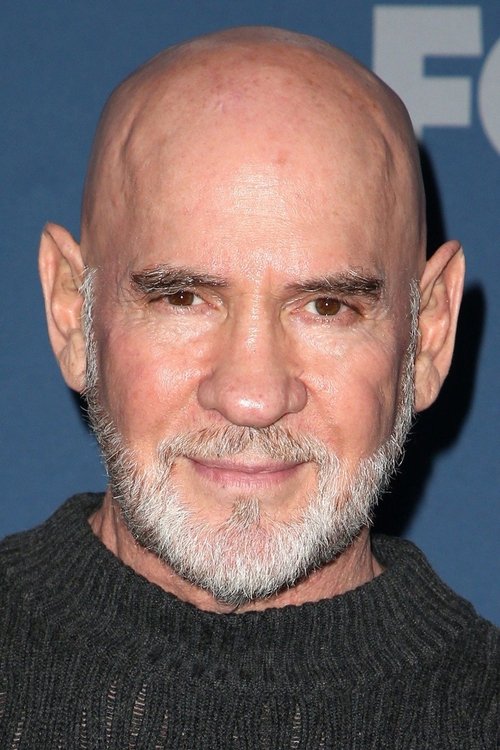 Detective Spivak szerepében:
Mitch Pileggi 1952-04-05 Portland, Oregon, USA
Mitchell Craig "Mitch" Pileggi (born April 5, 1952) is an American actor. Pileggi is known for playing FBI assistant director Walter Skinner on the long-running popular series The X-Files. He also had a recurring role on Stargate Atlantis as Col. Steven Caldwell. He appeared in the 2008 film, Flash of Genius.
The Movie DB adatlap | IMDb adatlap
---
Detective Christopher Choi szerepében:
Ian Anthony Dale 1978-07-03 St. Paul, Minnesota, USA
Ian Anthony Dale (born July 3, 1978) is an American actor. Born in Saint Paul, Minnesota, he attended school in Madison, Wisconsin. He is of Japanese, French and English descent. Dale currently stars as Simon Lee on The Event, and was previously known for playing Davis Lee on Surface and his recurring role on Charmed as Avatar Gamma. He has also appeared on shows such as Las Vegas, JAG, Day Break, CSI: Crime Scene Investigation, Criminal Minds, in 2007 he appeared in 24 as the minor character Zhou and is well known for playing Kazuya Mishima in Tekken. Description above from the Wikipedia article Ian Anthony Dale, licensed under CC-BY-SA, full list of contributors on Wikipedia.
The Movie DB adatlap | IMDb adatlap
---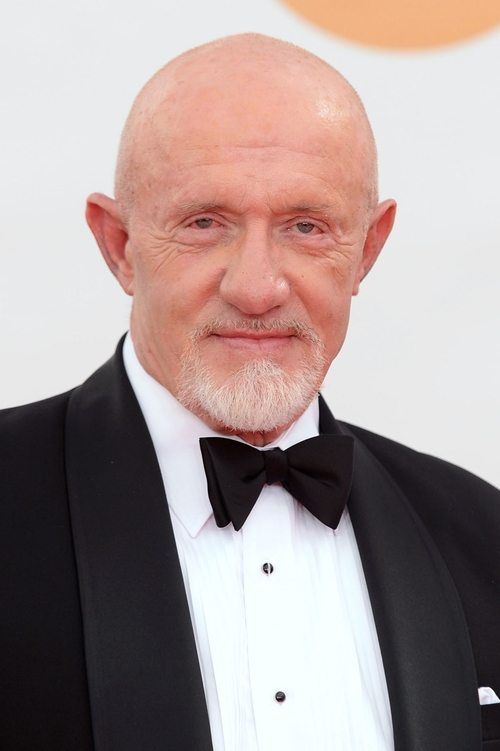 Shadow Man szerepében:
Jonathan Banks 1947-01-31 Washington, District of Columbia, USA
Jonathan Banks (born January 31, 1947) is an American character actor in film and television. Banks dropped out of Indiana University to join a touring company as a stage manager. He went to Australia with the company and stayed on working in theatre there. In 1974, he moved to Los Angeles and performed on stage before picking up bit parts on television. Probably his best-known movie roles are in two films starring Eddie Murphy: 48 Hrs. and Beverly Hills Cop. In 48 Hrs. he plays a character who is a friend of the lead and is killed by the villain, beginning the lead characters' story. In Beverly Hills Cop, he plays a villain who kills the lead characters' friend and begins his story. Other movie roles include appearances in Armed and Dangerous, Freejack, Flipper, Airplane!, Gremlins, Murder Me, Murder You, and Under Siege 2: Dark Territory. His biggest break on television, came with the series Wiseguy, in which he played Frank McPike for four years, a role which led to an Emmy award nomination. Although his character was primarily the hero's mentor, stories occasionally featured McPike as hero. In 1981 he appeared as Dutch Schultz on the NBC series the Gangster Chronicles. He also starred on the short-lived science fiction TV series Otherworld, as Kommander Neveen Kroll and in the sitcom Fired Up. Banks has also made guest appearances on TV shows including Alias, CSI, Day Break, Highlander: The Series, Matlock, SeaQuest DSV, Star Trek: Deep Space Nine, Women of the House and Walker Texas Ranger. Most recently, Banks appeared in the final Season Two episodes of Dexter, and in episodes of ER, Cold Case, and Shark, Modern Family. In the second season finale of Breaking Bad, Banks appeared as a mysterious character named Mike. Banks was made a series regular for the third season.
The Movie DB adatlap | IMDb adatlap