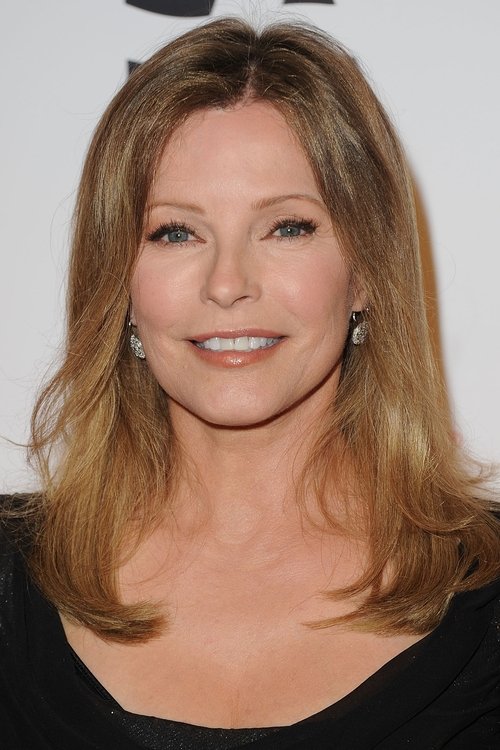 Liane DeVilliers szerepében:
Cheryl Ladd 1951-07-12 Huron - South Dakota - USA
Cheryl Ladd  (born Cheryl Jean Stoppelmoor; July 12, 1951) is an American actress, singer and author. Ladd is best known for her role as Kris Munroe in the television series Charlie's Angels, hired amid a swirl of publicity prior to its second season in 1977 to replace the departing Farrah Fawcett-Majors. Ladd remained with the show until its cancellation in 1981. Description above from the Wikipedia article Cheryl Ladd, licensed under CC-BY-SA, full list of contributors on Wikipedia
The Movie DB adatlap | IMDb adatlap
---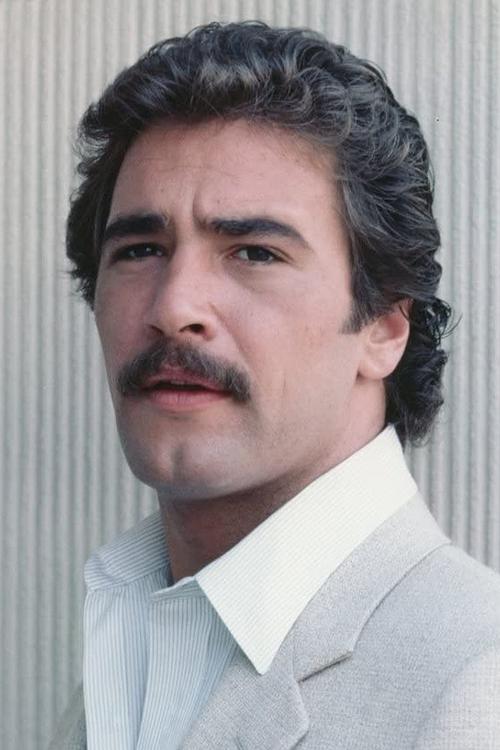 Nick Burnham szerepében:
Lee Horsley 1955-05-15 Muleshoe, Texas, USA
Lee Arthur Horsley is an American film, television, and theater actor known for starring roles in the television series Nero Wolfe, Matt Houston, and Paradise. He starred in the 1982 film The Sword and the Sorcerer and recorded the audiobook edition of Lonesome Dove. Horsley began his acting career touring in stage productions of West Side Story, Damn Yankees, and Oklahoma!. In 1981, he portrayed TV detective Archie Goodwin in the short-lived NBC drama series Nero Wolfe. He played the title character in the detective series Matt Houston, as well as Ethan Allen Cord in the Western Heritage Award-winning series Paradise. This was followed by a lead role on Bodies of Evidence. He appeared in the feature-length cult film The Sword and the Sorcerer in 1982, and appeared in its sequel Tales of an Ancient Empire in 2010. He recorded the audiobook edition of Larry McMurtry's Lonesome Dove. In 2006, Horsley and Marshall R. Teague traveled the world in search of exotic game on the Outdoor Life Network for the reality show, Benelli's Dream Hunts. In 2012. he appeared in the Quentin Tarantino film Django Unchained, as Sheriff Gus, and also has a role as a stagecoach driver in Tarantino's 2015 western The Hateful Eight.
The Movie DB adatlap | IMDb adatlap
---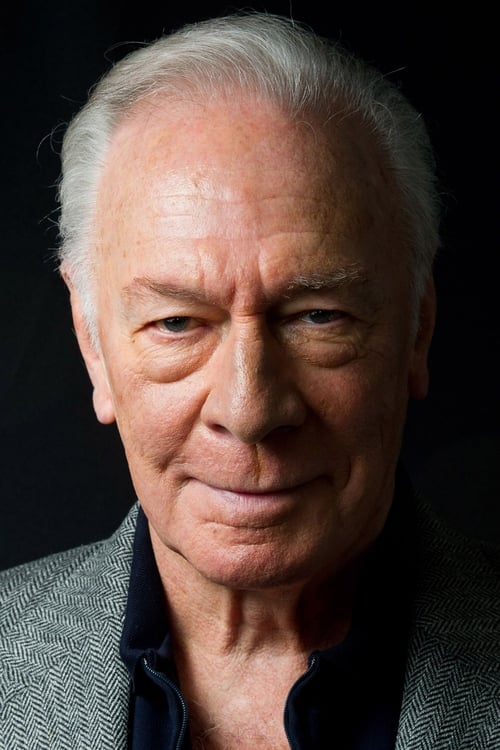 Armand DeVilliers szerepében:
Christopher Plummer ✝ 1929-12-13 Toronto, Ontario, Canada - 2021-02-05
Arthur Christopher Orme Plummer CC (December 13, 1929 - February 5, 2021) was a Canadian theatre, film and television actor. He made his film debut in 1958's Stage Struck, and notable film performances include The Night of the Generals, The Return of the Pink Panther, Star Trek VI: The Undiscovered Country, The Man Who Would Be King, and The Insider. In a career that spans seven decades and includes substantial roles in each of the dramatic arts, Plummer is probably best known to film audiences as the autocratic widower Captain Georg Johannes von Trapp in the hit 1965 musical film The Sound of Music alongside Julie Andrews. Plummer has also ventured into various television projects, including the legendary miniseries The Thorn Birds. In the 21st century, his film roles include The Insider as Mike Wallace, Inside Man with Denzel Washington, the Disney–Pixar 2009 film Up as Charles Muntz, the Shane Acker production 9 as '1', The Last Station as Leo Tolstoy, The Imaginarium of Doctor Parnassus as Doctor Parnassus, The Girl with the Dragon Tattoo as Henrik Vanger, and Beginners as Hal. Plummer has won numerous awards and accolades for his work, including an Academy Award, two Emmy Awards, two Tony Awards, a Golden Globe Award, a SAG Award, and a BAFTA Award. With his win at the age of 82 in 2012 for Beginners, Plummer is the oldest actor and person ever to win an Academy Award. On February 5, 2021, Plummer died at his home in Weston, Connecticut, aged 91, after suffering complications from a fall. His family released a statement announcing that Plummer had "died peacefully at his home in Connecticut with his wife Elaine Taylor at his side".
The Movie DB adatlap | IMDb adatlap
---
---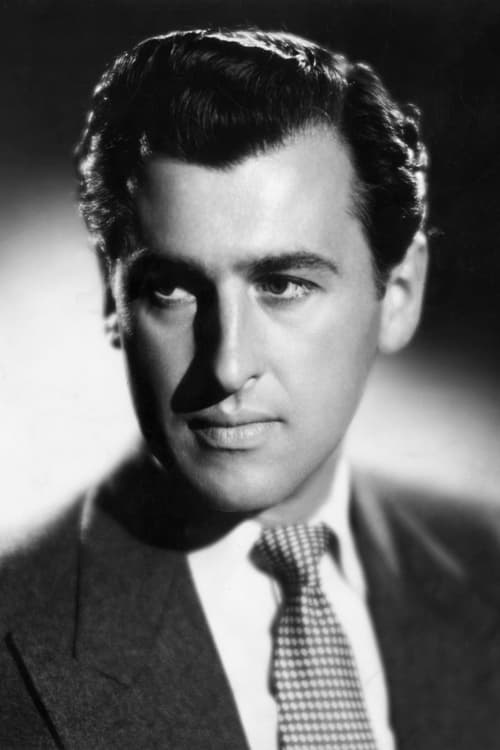 George Hackett szerepében:
Stewart Granger ✝ 1913-05-06 Kensington, London, United Kingdom - 1993-08-16
Stewart Granger (born James Lablache Stewart; 6 May 1913 – 16 August 1993) was a British actor, mainly associated with heroic and romantic leading roles. He was a popular leading man from the 1940s to the early 1960s, rising to fame through his appearances in the Gainsborough melodramas. Description above from the Wikipedia article Stewart Granger, licensed under CC-BY-SA, full list of contributors on Wikipedia.
The Movie DB adatlap | IMDb adatlap
---
Alexandra Markham szerepében:
Joan Fontaine ✝ 1917-10-22 Tokyo, Japan - 2013-12-15
Born Joan de Beauvoir de Havilland on October 22, 1917, in Tokyo, Japan, in what was known as the International Settlement. Her father was a British patent attorney with a lucrative practice in Japan, but due to Joan and older sister Olivia de Havilland's recurring ailments the family moved to California in the hopes of improving their health. Mrs. de Havilland and the two girls settled in Saratoga while their father went back to his practice in Japan. Joan's parents did not get along well and divorced soon afterward. Mrs. de Havilland had a desire to be an actress but her dreams were curtailed when she married, but now she hoped to pass on her dream to Olivia and Joan. While Olivia pursued a stage career, Joan went back to Tokyo, where she attended the American School. In 1934 she came back to California, where her sister was already making a name for herself on the stage. Joan likewise joined a theater group in San Jose and then Los Angeles to try her luck there. After moving to L.A., Joan adopted the name of Joan Burfield because she didn't want to infringe upon Olivia, who was using the family surname. She tested at MGM and gained a small role in No More Ladies (1935), but she was scarcely noticed and Joan was idle for a year and a half. During this time she roomed with Olivia, who was having much more success in films. In 1937, this time calling herself Joan Fontaine, she landed a better role as Trudy Olson in You Can't Beat Love (1937) and then an uncredited part in Quality Street (1937). Although the next two years saw her in better roles, she still yearned for something better. In 1940 she garnered her first Academy Award nomination for Rebecca (1940). Although she thought she should have won, (she lost out to Ginger Rogers in Kitty Foyle (1940)), she was now an established member of the Hollywood set. She would again be Oscar-nominated for her role as Lina McLaidlaw Aysgarth in Suspicion (1941), and this time she won. Joan was making one film a year but choosing her roles well. In 1942 she starred in the well-received This Above All (1942). The following year she appeared in The Constant Nymph (1943). Once again she was nominated for the Oscar, she lost out to Jennifer Jones in The Song of Bernadette (1943). By now it was safe to say she was more famous than her older sister and more fine films followed. In 1948, she accepted second billing to Bing Crosby in The Emperor Waltz (1948). Joan took the year of 1949 off before coming back in 1950 with September Affair (1950) and Born to Be Bad (1950). In 1951 she starred in Paramount's Darling, How Could You! (1951), which turned out badly for both her and the studio and more weak productions followed. Absent from the big screen for a while, she took parts in television and dinner theaters. She also starred in many well-produced Broadway plays such as Forty Carats and The Lion in Winter. Her last appearance on the big screen was The Witches (1966) and her final appearance before the cameras was Good King Wenceslas (1994). She is, without a doubt, a lasting movie icon.
The Movie DB adatlap | IMDb adatlap
---
Marissa Freilich szerepében:
Joanna Pacula 1957-01-02 Tomaszów Lubelski, Lubelskie, Poland
Joanna Pacula (born January 2, 1957) is a Polish actress. Pacula joined Warsaw Dramatic Theatre where she acted until 1981. She started her career playing in productions of Shakespeare's Romeo and Juliet, Othello and As You Like It. She also found work in a handful of films, including Krzysztof Zanussi's Barwy ochronne/Camouflage (1977). In 1981, Pacula was caught in Paris when communist authorities in Poland declared martial law. In 1982 she eventually emigrated to the U.S. where she has specialized in playing European temptresses since her feature debut opposite William Hurt in Gorky Park (1983). She played the part of the exotic beauty in numerous American TV series and movies, including the Holocaust drama Escape From Sobibor (CBS, 1987), The Kiss (1988), E.A.R.T.H. Force (CBS, 1990), and the TV series, The Colony (ABC, 1996). She was featured in Marked for Death (1990) as an expert on Jamaican voodoo and gangs; in the Italian erotic thriller Husbands And Lovers (1992) as a free spirited adultress (which featured a rather controversial bare-bottom spanking scene, a first in a mainstream film); Tombstone (1993) as Doc Holliday's lover, Kate (also known as Big Nose Kate and Mary Catherine Haroney, born November 7, 1850); in The Haunted Sea (1997); and in the movie Virus (1999), playing a Russian scientist. She currently resides in Southern California. Description above from the Wikipedia article Joanna Pacula, licensed under CC-BY-SA, full list of contributors on Wikipedia.
The Movie DB adatlap | IMDb adatlap
---
Martin Goertz szerepében:
Horst Buchholz ✝ 1933-12-04 Berlin, Germany - 2003-03-03
From Wikipedia, the free encyclopedia. Horst Werner Buchholz  (4 December 1933 – 3 March 2003) was a German actor, remembered for his part in The Magnificent Seven and Nine Hours to Rama. He appeared in over sixty films during his acting career from 1952–2002. He was married to French actress Myriam Bru from 1958 to his death, and one of their two children is the actor Christopher Buchholz.
The Movie DB adatlap | IMDb adatlap
---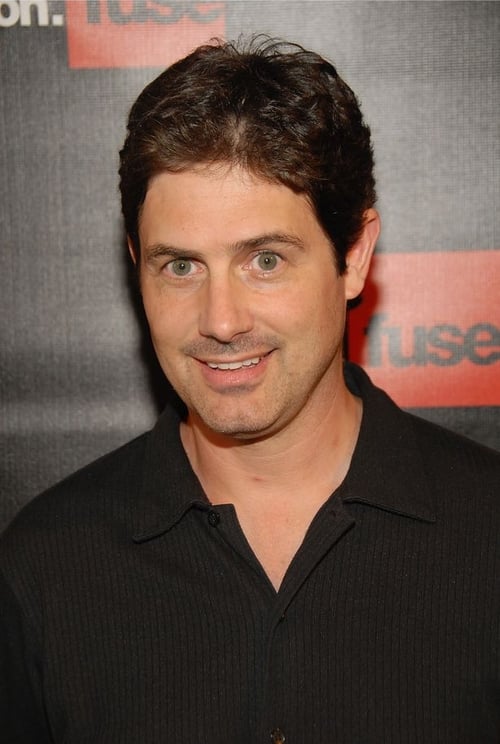 Robert DeVilliers szerepében:
Zach Galligan 1964-02-14 New York City, New York, USA
Zachary Wolfe "Zach" Galligan (born February 14, 1964) is an American actor. Description above from the Wikipedia Zach Galligan, licensed under CC-BY-SA, full list of contributors on Wikipedia.
The Movie DB adatlap | IMDb adatlap
---
Hillary Burnham szerepében:
Jane Seymour 1951-02-15 Hayes, Hayes and Harlington, Middlesex, England, UK
Jane Seymour, OBE (born Joyce Penelope Wilhelmina Frankenberg; 15 February 1951) is an English actress best known for her performances in the James Bond film Live and Let Die (1973), East of Eden (1982), Onassis: The Richest Man in the World (1988), and the American television series Dr. Quinn, Medicine Woman (1993–1998). She has earned an Emmy Award, two Golden Globe Awards, and a star on the Hollywood Walk of Fame. She was made a member of the Order of the British Empire in 2000.
The Movie DB adatlap | IMDb adatlap