Louis Lester szerepében:
Chiwetel Ejiofor 1977-07-10 Forest Gate, London, UK
Chiwetelu Umeadi "Chiwetel" Ejiofor (born on 10 July 1977) is an English actor. He attended London Academy of Music and Dramatic Art, but had to leave after a year after receiving the roll of Ens, in Steven Spielberg's historical drama, "Amistad". For his first leading film role in Dirty Pretty Things, he won a British Independent Film Award for best actor. He has portrayed Othello in numerous stage productions including Bloomsbury Theatre, Theatre Royal in Glasgow and Donmar Warehouse. He made his directorial debut in the short film Slapper, which he also wrote. He soon became well known after moving on to bigger roles in "Inside Man" (2005), "American Gangster" (2007), "Children of Men" and Steve McQueen's "12 Years a Slave" (2012).
The Movie DB adatlap | IMDb adatlap
---
Stanley Mitchell szerepében:
Matthew Goode 1978-04-03 Exeter, Devon, England, UK
Matthew Goode (born 3 April 1978) is an English actor. He made his screen debut in 2002 with ABC's TV film feature Confessions of an Ugly Stepsister. His breakthrough role was in the romantic comedy Chasing Liberty (2004), for which he received a nomination at Teen Choice Awards for Choice Breakout Movie Star – Male. He then appeared in a string of supporting roles in films like Woody Allen's Match Point (2005), the German-British romantic comedy Imagine Me and You (2006), and the period drama Copying Beethoven (2006). He won praise for his performance as Charles Ryder in Julian Jarrold's adaptation of Evelyn Waugh's Brideshead Revisited (2008), and as Ozymandias in the American neo-noir superhero film Watchmen (2009), based on the comics by Alan Moore and Dave Gibbons. He then starred in romantic comedy Leap Year (2010) and Australian drama Burning Man (2011), the latter earning him a nomination for Best Actor at the Film Critics Circle of Australia Awards. Other notable film roles include The Lookout (2007), A Single Man (2009), Cemetery Junction (2010), Stoker (2013), Belle (2013), The Imitation Game (2014) and Self/less (2015). As well as appearing in films, Goode has appeared in numerous television shows. His most notable television roles include Henry Talbot in the final season of historical drama Downton Abbey, and Finley "Finn" Polmar in the CBS legal drama The Good Wife. He also had a lead role in the critically acclaimed British mini-serial Dancing on the Edge, as music journalist Stanley Mitchell. In 2017, Goode portrayed Antony Armstrong-Jones, 1st Earl of Snowdon in the Netflix biographical drama series The Crown, for which he received a Primetime Emmy Award nomination for Outstanding Guest Actor in a Drama Series. As of 2018, he stars in Sky One's fantasy-romance series, A Discovery of Witches, as Professor Matthew Clairmont.
The Movie DB adatlap | IMDb adatlap
---
Masterson szerepében:
John Goodman 1952-06-20 St. Louis, Missouri, USA
John Goodman is an American stage, film and television actor, best known for his role as Dan Conner on the television series Roseanne, and the hugely popular feature film The Big Lebowski.
The Movie DB adatlap | IMDb adatlap
---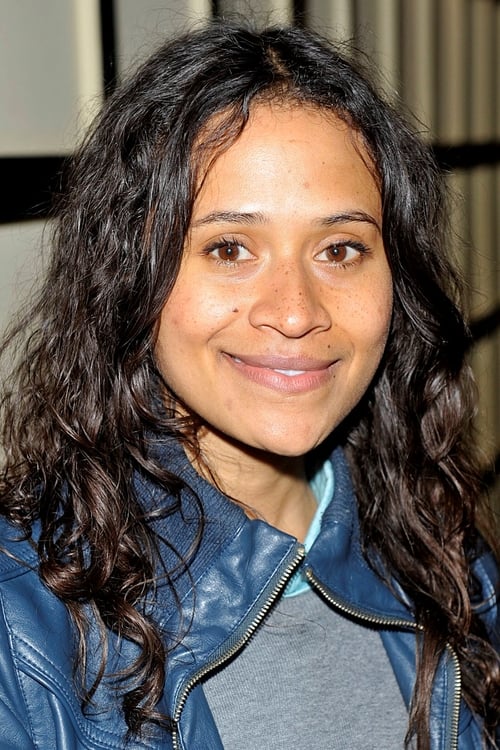 Jessie szerepében:
Angel Coulby 1980-08-30 London, England, UK
From Wikipedia, the free encyclopedia Angel Coulby (born 30 August 1980) is a British actress from London, England. She made her television debut in the BBC comedy 'Orrible. She is best known for portraying the character of Guinevere (Gwen) in the BBC fantasy series Merlin. Description above from the Wikipedia article Angel Coulby, licensed under CC-BY-SA, full list of contributors on Wikipedia.
The Movie DB adatlap | IMDb adatlap
---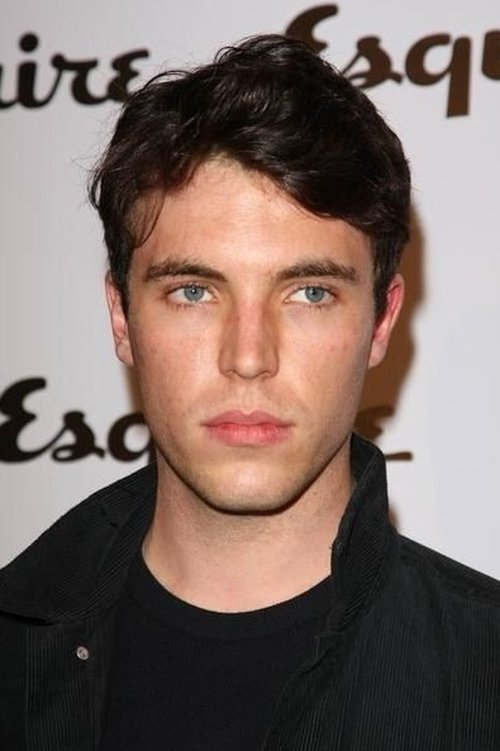 Julian szerepében:
Tom Hughes 1986-04-18 Upton, Cheshire, England, UK
From Wikipedia, the free encyclopedia Tom Hughes (born 18 April 1985) is an English actor, best known for his roles as Jonty Millingden in ITV drama Trinity, Chaz Jankel in Sex & Drugs & Rock & Roll, Bruce Pearson in Cemetery Junction, and Nick Slade in BBC legal drama Silk. Description above from the Wikipedia article Tom Hughes (actor), licensed under CC-BY-SA, full list of contributors on Wikipedia.
The Movie DB adatlap | IMDb adatlap
---
Sarah szerepében:
Janet Montgomery 1985-10-29 Bournemouth, Dorset, England, UK
​Janet Montgomery is a British film and television actress, best known for playing Eric Murphy's assistant Jennie in the television series "Entourage", Ames in the tv show "Human Target", as well as Mary Sibley in the series "Salem".
The Movie DB adatlap | IMDb adatlap
---
Carla szerepében:
Wunmi Mosaku 1986-07-31 Zaria, Nigeria
Wunmi Mosaku is a Nigerian-born British actress and singer. She is known for her roles as Joy in the BBC Two miniseries Moses Jones and Holly Lawson in the ITV series Vera (2011–12). She won the 2017 BAFTA TV Award for Best Supporting Actress for her role as Gloria Taylor in the TV film Damilola, Our Loved Boy (2016). In 2019, she starred in the fifth series of Luther. She also stars in the Disney+ original series, Loki.
The Movie DB adatlap | IMDb adatlap
---
---
---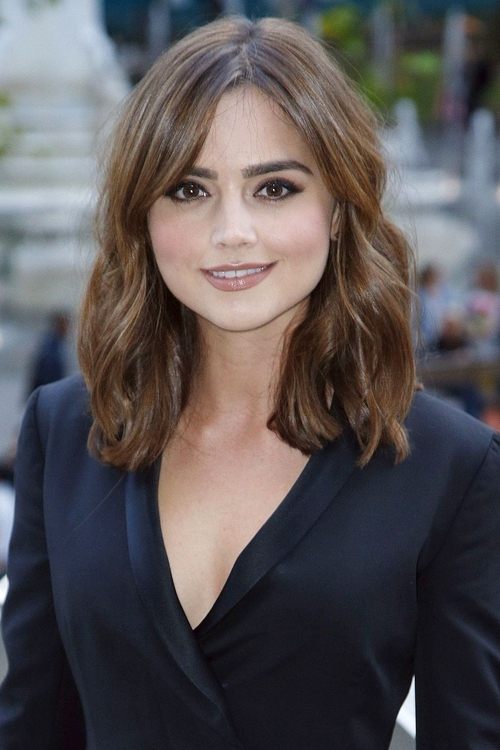 Rosie szerepében:
Jenna Coleman 1986-04-27 Blackpool, Lancashire, England, UK
Jenna-Louise Coleman, since 2013 credited as Jenna Coleman, is an English actress. She is known for her roles as Jasmine Thomas in the ITV soap opera Emmerdale (2005–2009), Clara Oswald in the BBC science fiction series Doctor Who (2012–2015, 2017), Queen Victoria in the ITV period drama Victoria (2016–2019), Joanna Lindsay in the crime miniseries The Cry (2018), and Marie-Andrée Leclerc in the crime miniseries The Serpent (2021). She landed the part of Jasmine Thomas in Emmerdale in 2005 and, for it, she was nominated for the "Best Newcomer" award at British Soap Awards in 2007, and at the National Television Awards in 2006, she was nominated for the "Most Popular Newcomer" award. She received a nomination for the "Best Actress" award from the TV Choice Awards. In 2011, she made her feature film debut in Captain America: The First Avenger. She played Susan Brown in a BBC Four television adaptation of the John Braine novel Room at the Top in 2012. Also in 2012, she landed the part of Annie Desmond in a mini-series Titanic. She provided the voice for the character Melia in the English dub of the 2011 video game Xenoblade Chronicles. In 2012, she was cast as Rosie in Dancing on the Edge. She starred as Lydia Wickham in the adaptation of Death Comes to Pemberley (2013). She made a surprise appearance on Doctor Who in the first episode of the seventh series as Oswin Oswald, a guest character, but she debuted as a series regular in the Christmas special episode "The Snowmen" as Clara Oswin Oswald. She plays eleventh's and twelve's Doctor companion until 2015. In 2016, she starred in ITV's drama Victoria.
The Movie DB adatlap | IMDb adatlap
---
Mr. Wax szerepében:
Allan Corduner 1950-04-02 Stockholm, Sweden
Allan Corduner (born 2 April 1950) is an English actor born in Stockholm to a German mother and a Russo-Finnish father. He grew up in a secular Jewish home in London. After earning a BA (Hons) in English and Drama at Bristol University he trained at the Bristol Old Vic Theatre School. He has worked extensively on stage, TV, and film, both in the UK and in the United States. His voice is familiar from many BBC radio plays, audio books and TV documentaries. Corduner made his feature film debut in Yentl, with Barbra Streisand. Of his 44 films he is perhaps best known for his portrayal of Sir Arthur Sullivan in Mike Leigh's Topsy-Turvy. He is married to Juha Leppäjärvi, a yoga instructor. Description above from the Wikipedia article Allan Corduner, licensed under CC-BY-SA, full list of contributors on Wikipedia.
The Movie DB adatlap | IMDb adatlap
---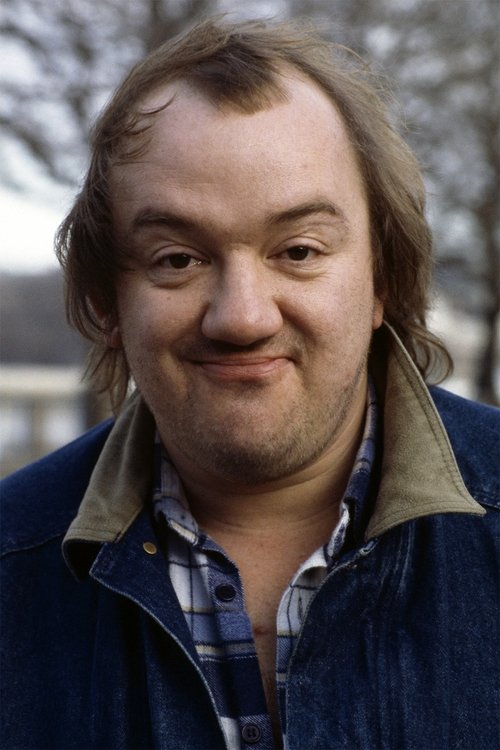 Schlesinger szerepében:
Mel Smith ✝ 1952-12-03 Chiswick, London, England, UK - 2013-07-19
From Wikipedia, the free encyclopedia. Melvin Kenneth "Mel" Smith (1952 -2013 ) was an English comedian, writer, film director, producer, and actor. He is most famous for his work on the sketch comedy shows Not the Nine O'Clock News and Alas Smith and Jones along with his comedy partner Griff Rhys Jones. Description above from the Wikipedia article Mel Smith, licensed under CC-BY-SA, full list of contributors on Wikipedia.
The Movie DB adatlap | IMDb adatlap
---
Deirdre szerepében:
Caroline Quentin 1960-07-11 Reigate, Surrey, England, UK
Quentin became known for her television appearances: portraying Dorothy in Men Behaving Badly (1992–1998), Maddie Magellan in Jonathan Creek (1997–2000), and DCI Janine Lewis in Blue Murder (2003–2009).Quentin received an Ian Charleson Award commendation for her Masha in The Seagull at the Oxford Theatre Company in 1991.[5] Her early stage work had also included appearing in the chorus of the original English production of the musical Les Misérables in 1985. In July 1996, Quentin released a single, a cover of the Exciters' hit "Tell Him", with her Men Behaving Badly co-star Leslie Ash under the name of "Quentin and Ash". The single reached number 25 in the UK Singles Chart and spent 3 weeks in that listing.[6] From 1997 until 2000 Quentin starred alongside Alan Davies in Jonathan Creek playing investigative journalist Maddie Magellan, who uses Jonathan's mind to solve murder mysteries. Quentin appeared in the 2001 telefilm Hot Money, which was based on the true story of the theft of hundreds of thousands of pounds from the Bank of England. In 1998 she starred in the first sitcom that was specifically built around her: Kiss Me, Kate. At the British Comedy Awards in 2004, Quentin won the "Best Comedy Actress" award for her performance in Von Trapped; that year she started the major role of Maggie Mee in the popular drama Life Begins, which returned for a third series in 2006. ITV has produced five series of the police drama Blue Murder, in which Quentin plays against type in the main role DCI Janine Lewis. The pilot aired in the UK on 18 May 2003.[7][8] Quentin has appeared in Whose Line Is It Anyway?; in a pre-Men Behaving Badly role as a traffic warden in the Mr. Bean episode The Trouble with Mr. Bean in 1991; Room 101; Have I Got News for You; and the 2009–10 BBC comedy series Life of Riley, a sitcom about a dysfunctional blended family; and in the BBC Radio 4 improvisational comedy series The Masterson Inheritance and the popular BBC Radio 2 sitcom On the Blog. On 11 January 2009, Quentin stated on the show Something for the Weekend that she would return to Jonathan Creek in the future if the offer came. She appeared as Heather Babcock in an episode of Agatha Christie's Miss Marple, The Mirror Crack'd from Side to Side, in 2010. Also in 2010 she started appearing in Marks and Spencer's revamped food range advertisements.[9] In March 2011, a documentary entitled Caroline Quentin: A Passage Through India aired on ITV in the UK. The documentary followed Quentin as she traveled from the North of India to the South.[10] Quentin presents Restoration Home on BBC Two. The programme looks into the history and families of the UK's derelict mansion houses which are being restored by their private owners.
The Movie DB adatlap | IMDb adatlap
---
Donaldson szerepében:
Anthony Stewart Head 1954-02-20 London, England, UK
Anthony Stewart Head (born 20 February 1954), usually credited as Anthony Head, is an English actor and musician. He rose to fame in the UK following his role in television advertisements for Nescafé Gold Blend (Taster's Choice in the U.S.), and is known for his roles as Rupert Giles in Buffy the Vampire Slayer and as Uther Pendragon in Merlin. Description above from the Wikipedia article Anthony Head, licensed under CC-BY-SA, full list of contributors on Wikipedia.
The Movie DB adatlap | IMDb adatlap