Private Walker szerepében:
Mathew Horne 1978-09-06 Nottingham, Nottinghamshire, England, UK
Mathew Horne was born on September 6, 1978 in Nottingham, England as Mathew Frazer Horne. He is an actor and writer, known for Gavin & Stacey (2007), Planet 51 (2009) and Agatha Raisin (2014).
The Movie DB adatlap | IMDb adatlap
---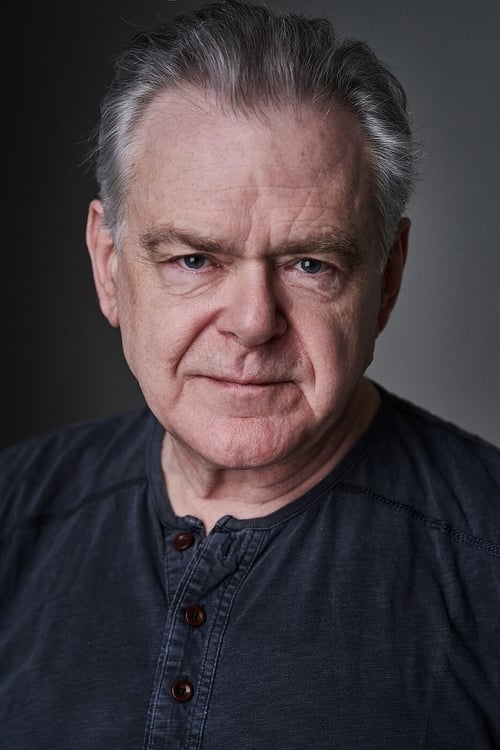 Captain Mainwaring szerepében:
Kevin McNally 1956-04-27 Bristol, England, UK
Kevin McNally was born on April 27, 1956, in Bristol, England. He grew up in Birmingham where he attended Redhill and Mapledene Junior schools and Central Grammar School for Boys. At the age of 16, he got his first job at Birmingham Repertory Theatre. A year later he received a scholarship to the Royal Academy of Dramatic Art. In 1975 he won the Best Actor Bancroft Gold Medal for his stage performance. McNally's most notable stage performances in London's West End include his appearance as Alan Bennett opposite Maggie Smith in 'The Lady in the Van' and opposite Juliette Binoche in 'Naked'. He also starred as Richard in Terry Johnson's 'Dead Funny' at the Savoy Theatre. Since 1976 McNally has been involved in numerous TV productions beginning with his portrayal of the Roman ruler Castor, son of Tiberius, in the acclaimed BBC history series I, Claudius (1976) and his portrayal of Drake Carne in the popular series Poldark (1975). His career on television ascended after his work in Masada (1981) and in the cult TV series Doctor Who: The Twin Dilemma (1984). During the 1980s and 1990s McNally established himself as a reputable and versatile actor on both the British and American TV. He played a broad variety of leading and supporting characters ranging from the Soviet politician Kirov in Stalin (1992) to homicide detective Jack Taylor in Chiller (1995), and from an insecure son, Alan Hook, in TV series Dad (1997) to a convicted murderer James Hopkin in Bloodlines (2005). His portrayal of Frank Worsley in Shackleton (2002) as well as the role of Harry Woolf in Life on Mars (2006) are among his best known works for television. Between 2011 - 2012 he appeared in three episodes of Downton Abbey as Horrace Bryant. In 1977 McNally made his big screen debut as HMS Ranger Crewman in the James Bond adventure The Spy Who Loved Me (1977). After having played bit parts in more than twenty feature films, McNally shot to international fame as pirate Joshamee Gibbs, his best known film role, in Pirates of the Caribbean: The Curse of the Black Pearl (2003) and the sequel Pirates of the Caribbean: Dead Man's Chest (2006). He returned in the role Joshamee Gibbs in the third installment of the 'Pirates' franchise Pirates of the Caribbean: At World's End (2007). Kevin McNally has been enjoying a happy family life with Scottish actress Phyllis Logan and his two children. He resides with his family in Chiswick, London, England.
The Movie DB adatlap | IMDb adatlap
---
Corporal Jones szerepében:
Kevin Eldon 1960-10-03 Chatham, Kent, England, UK
The actor Kevin Eldon featured in the major British TV comedies of the 1990s including Fist of Fun, Knowing Me, Knowing You with Alan Partridge, Big Train, Brass Eye and Jam.
The Movie DB adatlap | IMDb adatlap
---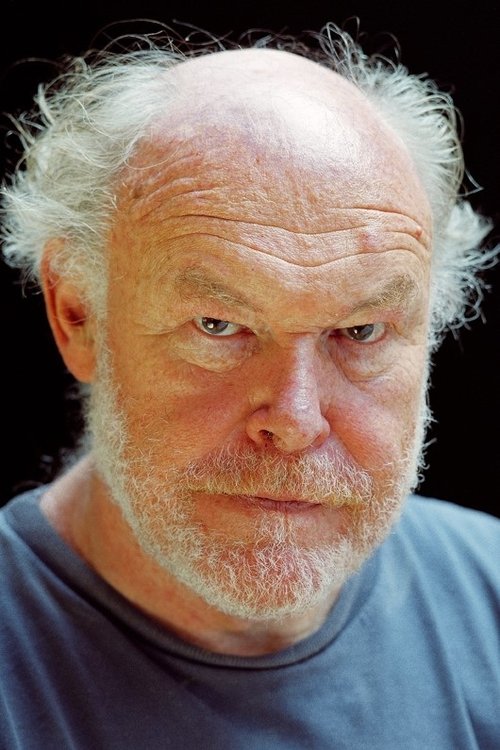 Private Godfrey szerepében:
Timothy West 1934-10-20 Bradford, West Yorkshire, England, UK
Timothy Lancaster West, CBE is an English film, stage, presenter and television actor, with more than fifty years of varied work in the business.
The Movie DB adatlap | IMDb adatlap
---
---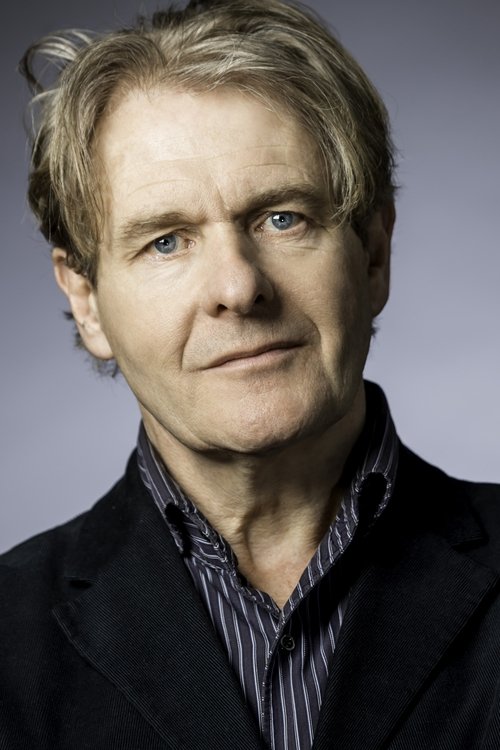 Sgt Wilson szerepében:
Robert Bathurst 1957-02-22 Accra, Gold Coast, Ghana
From Wikipedia, the free encyclopedia. Robert Guy Bathurst (born 22 February 1957) is an English actor. Bathurst was born in the Gold Coast in 1957, where his father was working as a management consultant. His family moved to Dublin, Ireland, in 1959 and Bathurst was enrolled at an Anglican boarding school. In 1966, the family moved to England, and Bathurst transferred to another boarding school, where he took up amateur dramatics. At the age of 18, he read law at the University of Cambridge and joined the Cambridge Footlights group. After graduating, he took up acting full time. He made his professional stage debut in 1983, playing Tim Allgood in Michael Frayn's Noises Off, which ran for a year at the Savoy Theatre. To broaden his knowledge of working on stage, he joined the National Theatre. He supplemented his stage roles in the 1980s with television roles, appearing in comedies such as the aborted pilot episode of Blackadder, The Lenny Henry Show, and the first episode of Red Dwarf. In 1991, he won his first major television role playing Mark Taylor in Steven Moffat's semi-autobiographical BBC sitcom Joking Apart. Although only thirteen episodes were made between 1991 and 1995, the role remains Bathurst's favourite of his whole career. After Joking Apart concluded, he was cast as pompous management consultant David Marsden in the ITV comedy drama Cold Feet, which ran for five series from 1998 to 2003. Since 2003, Bathurst has played a fictional prime minister in the BBC sitcom My Dad's the Prime Minister, Mark Thatcher in the fact-based drama Coup!, and a man whose daughter goes missing in the ITV thriller The Stepfather. He also made a return to theatre roles, playing Vershinin in The Three Sisters (2003), Adrien in the two-hander Members Only (2006), government whip Alistair in Whipping it Up (2006–2007), and Alex in Alex (2007, 2008). In 2010 he starred in the The Pillars of the Earth and had a recurring role in Downton Abbey. Bathurst appeared in in his first Noël Coward play, Present Laughter, in 2010 and followed it with a role in Blithe Spirit in 2010 and 2011. He is married and has four children. Description above from the Wikipedia article Robert Bathurst, licensed under CC-BY-SA, full list of contributors on Wikipedia.
The Movie DB adatlap | IMDb adatlap
---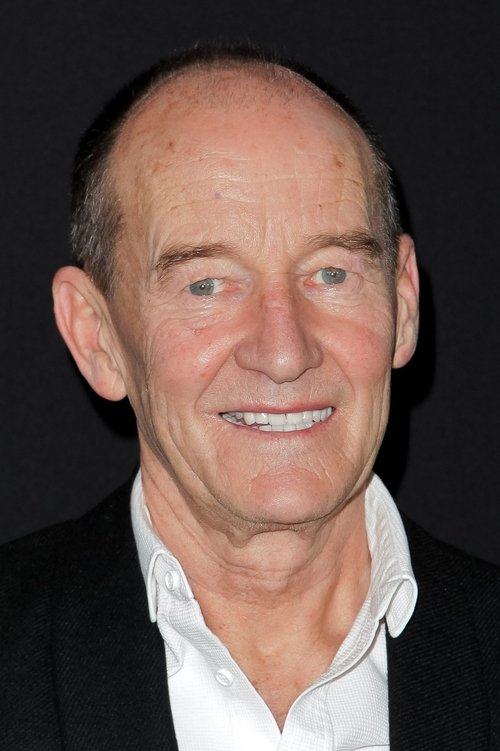 Private Frazer szerepében:
David Hayman 1948-02-09 Bridgeton, Glasgow, Scotland, UK
​David Hayman (born 9 February 1948) is a Scottish film and television actor and director, best known for his role as DCS Mike Walker in the ITV drama Trial and Retribution.
The Movie DB adatlap | IMDb adatlap