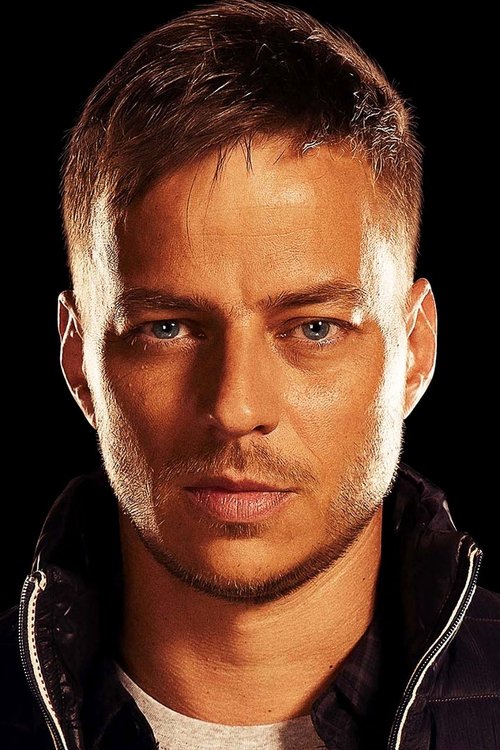 Sebastian Berger szerepében:
Tom Wlaschiha 1973-06-20 Dohna, Germany
Thomas "Tom" Wlaschiha (born 20 June 1973) is a German TV, film, stage, and voice actor. Internationally, he is known for his role as Jaqen H'ghar in the second season of the TV series Game of Thrones. Wlaschiha was born in Dohna, then in East Germany. His surname is of Czech origin, as his ancestors arrived from there around the beginning of the 19th century. When he was 17 years old, shortly after the fall of the Berlin Wall, he traveled to New York City as an exchange student. He remained there for a year, acting in theater and studying English.Wlaschiha was born in Dohna, then in East Germany. His surname is of Czech origin, as his ancestors arrived from there around the beginning of the 19th century.
The Movie DB adatlap | IMDb adatlap
---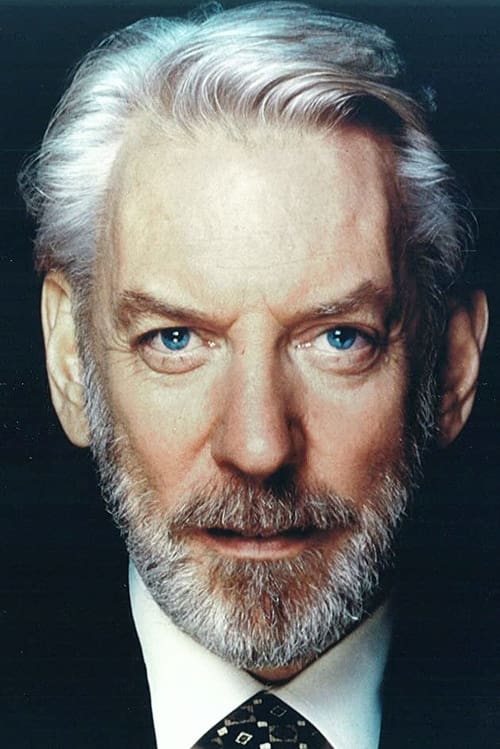 Michael Dorn szerepében:
Donald Sutherland 1935-07-17 Saint John, New Brunswick, Canada
Donald McNichol Sutherland (born 17 July 1935) is a Canadian actor whose film career spans over 6 decades. He has been nominated for eight Golden Globe Awards, winning two for his performances in the television films Citizen X (1995) and Path to War (2002); the former also earned him a Primetime Emmy Award. An inductee of the Hollywood Walk of Fame and Canadian Walk of Fame, he also received a Canadian Academy Award for the drama film Threshold (1981). Multiple film critics and media outlets have cited him as one of the best actors never to have received an Academy Award nomination. In 2017, he received an Academy Honorary Award for his contributions to cinema. In 2021, he won the Critics' Choice Television Award for Best Supporting Actor in a Movie/Miniseries for his work in the HBO miniseries The Undoing (2020). Sutherland rose to fame after starring in films including The Dirty Dozen (1967), M*A*S*H (1970), Kelly's Heroes (1970), Klute (1971), Don't Look Now (1973), Fellini's Casanova (1976), 1900 (1976), The Eagle Has Landed (1976), Animal House (1978), Invasion of the Body Snatchers (1978), Ordinary People (1980), and Eye of the Needle (1981). He later went on to star in many other films where he appeared either in leading or supporting roles such as A Dry White Season (1989), JFK (1991), Outbreak (1995), A Time to Kill (1996), The Assignment (1997), Without Limits (1998), Big Shot's Funeral (2001), The Italian Job (2003), Cold Mountain (2003), Pride & Prejudice (2005), Aurora Borealis (2006) and The Hunger Games franchise (2012–2015). He is the father of actors Kiefer Sutherland, Rossif Sutherland, and Angus Sutherland.
The Movie DB adatlap | IMDb adatlap
---
---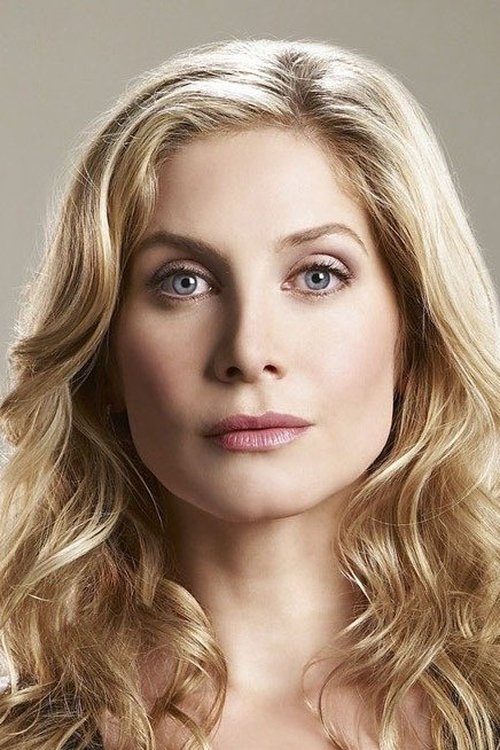 Carine Strand szerepében:
Elizabeth Mitchell 1970-03-27 Los Angeles, California, USA
Elizabeth Joanna Mitchell (née Robertson; born March 27, 1970), is an American actress who is known for her roles as Dr. Juliet Burke on ABC's TV series Lost  and as FBI agent Erica Evans on V. She has starred such films as The Santa Clause 2, The Santa Clause 3: The Escape Clause and Gia. Mitchell currently co-stars in Eric Kripke's television series Revolution, airing on NBC. Her stepfather, Joseph Day Mitchell, and mother, Josephine Marian Mitchell (née Jenkins), are lawyers based in Dallas. Mitchell and her mother moved to Dallas, Texas in 1970, where her mother married Joseph Mitchell in 1975. Mitchell graduated from Booker T. Washington High School for the Performing and Visual Arts, a public magnet school. She is the eldest of three sisters, the others being Kristina Helen "Kristie" Mitchell (b. 1977), and Katherine Day "Kate" Mitchell (b. 1981). In 1991, she graduated from Stephens College with a Bachelor of Fine Arts in acting, and also studying at the British American Drama Academy.Mitchell worked for six years in Dallas Theater Center and a year at Encore Theater. Mitchell had a recurring role as psychiatrist Dr. Kim Legaspi, the first lesbian lover of Dr. Kerry Weaver (Laura Innes) during the 2000–01 season of TV series ER. She also played Angelina Jolie's hairdresser/lover in the movie Gia. In March 2009, Entertainment Weekly reported that Mitchell had been cast in new ABC pilot for V, its remake of the classic science fiction television miniseries. Although ABC and Warner Bros. officials told the magazine she was only cast as a guest star, the announcement led to speculation and concern that Mitchell's character would be killed off at the end of Lost's fifth season, which ended on a cliffhanger that left the fate of her character unknown. Mitchell was later named the lead actress on V in an ABC press release and various sources reported that she would guest-star in Lost's sixth, final season.Mitchell's character was killed off in the sixth season premiere, but returned for the two-part series finale for which she received a nomination for the Primetime Emmy Award for Outstanding Guest Actress in a Drama Series. The show V was picked up for a second season, which premiered on January 4, 2011 but was not picked up for a third season. Mitchell had a guest starring role on Law & Order: Special Victims Unit in 2011 where she played June Frye. Mitchell starred in the film, Answers to Nothing in 2011, where she played Kate. On June 30, 2012, NBC announced that Elizabeth had joined the cast of the upcoming series Revolution as Rachel Matheson, replacing actress Andrea Roth whom Mitchell worked with for one episode on Lost. The series premiered on September 17, 2012. Actress Elizabeth Banks who was born Elizabeth Irene Mitchell, changed her name to avoid confusion with Mitchell. Mitchell married actor Chris Soldevilla in 2004 with whom she has a son named C.J., who was born in 2005. In 2013 Mitchell and Soldevilla divorced due to irreconcilable differences. Description above from the Wikipedia article Elizabeth Mitchell, licensed under CC-BY-SA, full list of contributors on Wikipedia.
The Movie DB adatlap | IMDb adatlap
---
Marco Costante szerepében:
Goran Visnjic 1972-09-09 Sibenik, Yugoslavia [now Croatia]
Goran Visnjic (born September 9, 1972) is a Croatian-born American actor who has appeared in American and British films and television productions. He is best known for his role as Dr. Luka Kovač in the hit television series ER. Visnjic grew up in Sibenik, Croatia (then Yugoslavia), a port town on the Adriatic Sea, where he decided at an early age that he wanted to be an actor. He first performed in local theater groups and then entered the Academy of Dramatic Arts in Zagreb. Goran gained popularity in Croatia when, at the age of 21, he was cast as Hamlet in the prestigious Dubrovnik Summer Festival's staging of Shakespeare's play. His performance earned him three national Best Actor awards, including an Orlando (the Croatian equivalent of a Tony). Visnjic made his American motion-picture debut in the "Welcome to Sarajevo," drama, directed by Michael Winterbottom. In his leisure time, Visnjic enjoys fencing, swimming and diving. He lives in Los Angeles with his wife, Eva Visnjic, and their three children.
The Movie DB adatlap | IMDb adatlap
---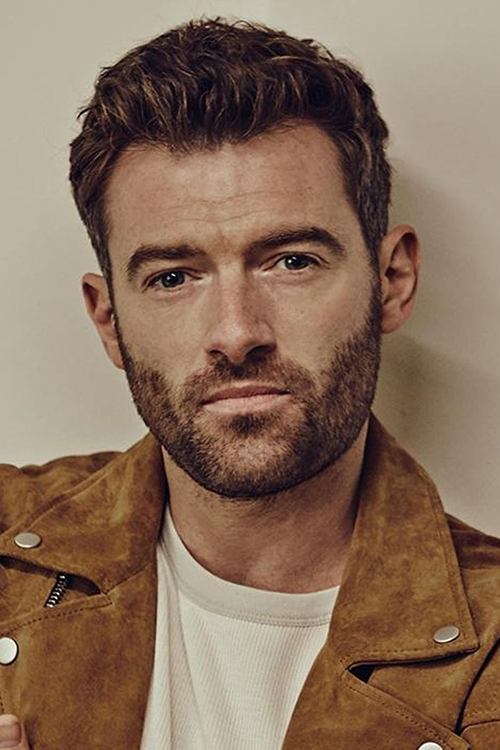 Luke Wilkinson szerepében:
Stuart Martin 1986-01-08 Scotland, UK
Stuart Martin is known for his work on Miss Scarlet and the Duke (2020), Army of Thieves (2021) and Medici (2016). He has been married to Lisa McGrillis since July 26, 2015. They have one child.
The Movie DB adatlap | IMDb adatlap
---