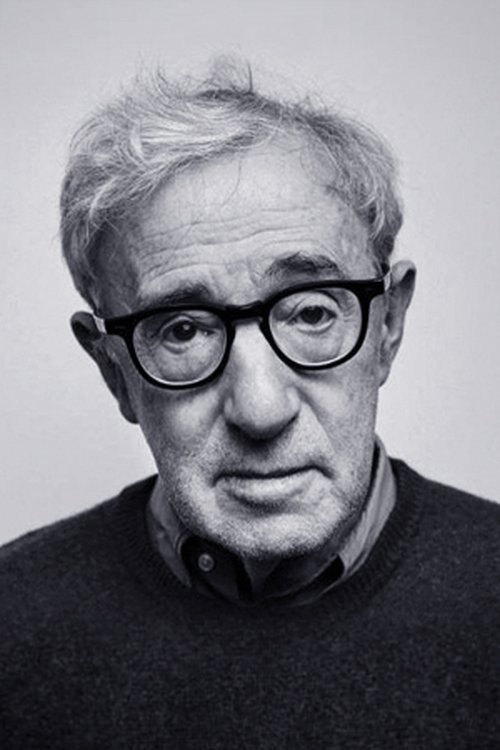 Sidney J. Munsinger szerepében:
Woody Allen 1935-12-01 The Bronx, New York City, New York, USA
Woody Allen (born Allen Stewart Konigsberg; December 1, 1935) is an American screenwriter, film director, actor, comedian, writer, musician, and playwright. Allen's distinctive films, which run the gamut from dramas to screwball sex comedies, have made him a notable American director. He is also distinguished by his rapid rate of production and his very large body of work. Allen writes and directs his movies and has also acted in the majority of them. For inspiration, Allen draws heavily on literature, sexuality, philosophy, psychology, Jewish identity, and the history of cinema, among a wealth of other fields of interest. Allen developed a passion for music early on and is a celebrated jazz clarinetist. What began as a teenage avocation has led to regular public performances at various small venues in his hometown of Manhattan, with occasional appearances at various jazz festivals. Allen joined the Preservation Hall Jazz Band and the New Orleans Funeral Ragtime Orchestra in performances that provided the film score for his 1973 comedy Sleeper, and performed in a rare European tour in 1996, which became the subject of the documentary Wild Man Blues.
The Movie DB adatlap | IMDb adatlap
---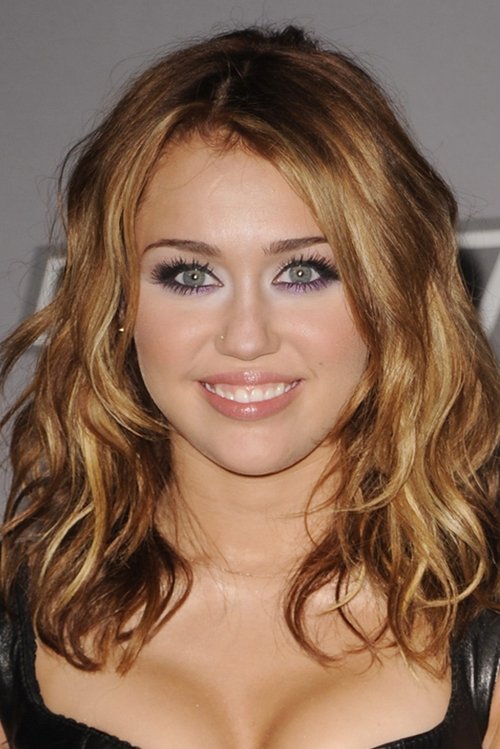 Lennie Dale szerepében:
Miley Cyrus 1992-11-23 Franklin, Tennessee, USA
Miley Ray Cyrus (born Destiny Hope Cyrus; November 23, 1992) is an American actress and pop singer. She achieved wide fame for her role as Miley Stewart/Hannah Montana on the Disney Channel sitcom Hannah Montana. Cyrus recorded music for the soundtracks, Hannah Montana (2006) and Hannah Montana 2/Meet Miley Cyrus (2007), released by Walt Disney Records. With the success of the Hannah Montana franchise she established herself as a teen idol. In 2007, Cyrus signed to Hollywood Records to pursue a solo career. She embarked upon the Best of Both Worlds Tour the same year, in which she performed as both herself and in character as Hannah Montana. The tour was eventually turned into a high-grossing concert film entitled Hannah Montana & Miley Cyrus: Best of Both Worlds Concert (2008). In 2008, Cyrus released her second album Breakout, which featured the successful track "7 Things", and launched her film career as the voice actress in the animated film Bolt. In 2009, Cyrus starred in the feature film Hannah Montana: The Movie, the soundtrack for which produced the hit single "The Climb". She began her foray into film by providing the voice of "Penny" in the animated film Bolt (2008). Cyrus earned a nomination for the Golden Globe Award for Best Original Song for her performance of Bolt's theme song, "I Thought I Lost You". She also reprised her role as Miley Stewart/Hannah Montana in Hannah Montana: The Movie (2009). The Hannah Montana: The Movie' soundtrack introduced her to new audiences within country and adult contemporary markets. She began to cultivate an adult image in 2009 with the release of The Time of Our Lives (2009), an extended play which presented a more mainstream pop sound, and by filming The Last Song (2010), a coming-of-age drama film. The former included Cyrus's best-selling single, "Party in the U.S.A." (2009). A studio album titled Can't Be Tamed was released in 2010 and presents a new dance-pop sound. The music video and lyrics of the album's lead single, "Can't Be Tamed", portrays a more sexualized image for the entertainer. Cyrus ranked number thirteen on Forbes' 2010 Celebrity 100.  In April 2011, Cyrus was named the 64th hottest woman in the world on Maxim's Hot 100. In May 2011, Cyrus was also named the 89th sexiest women in the world on FHM's 100 Sexiest Women in the world. Description above from the Wikipedia article Miley Cyrus, licensed under CC-BY-SA, full list of contributors on Wikipedia.
The Movie DB adatlap | IMDb adatlap
---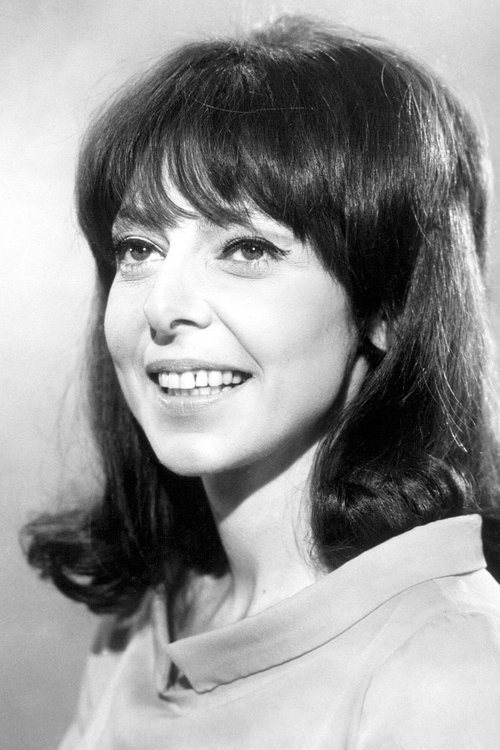 Kay Munsinger szerepében:
Elaine May 1932-04-21 Philadelphia, Pennsylvania, USA
Elaine Iva May (née Berlin; born April 21, 1932) is an American comedian, film director, screenwriter, playwright, and actress. She has received numerous awards including an Academy Award, a British Academy Film Award, a Grammy Award, and a Tony Award. She made her initial impact in the 1950s with her improvisational comedy routines with Mike Nichols, performing as Nichols and May. Description above from the Wikipedia article Elaine May, licensed under CC-BY-SA, full list of contributors on Wikipedia.
The Movie DB adatlap | IMDb adatlap
---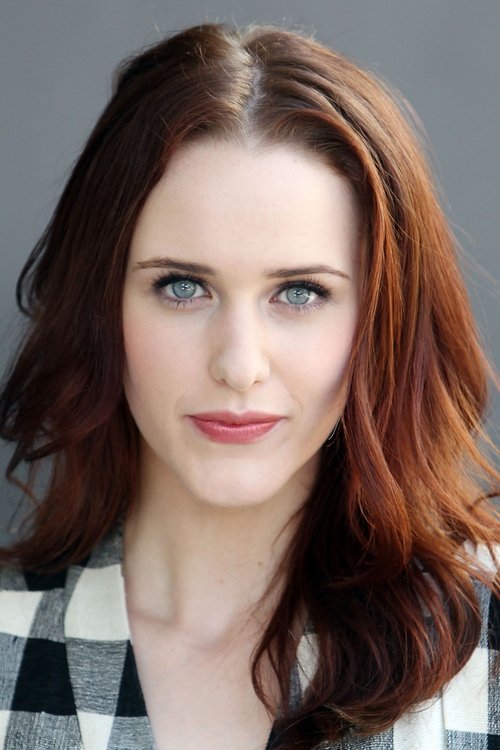 Ellie szerepében:
Rachel Brosnahan 1990-07-12 Milwaukee, Wisconsin, United States
Rachel Brosnahan (born July 12, 1990) is an American actress. She is best known for her role as Miriam "Midge" Maisel in The Marvelous Mrs. Maisel, for which she won an Emmy, two Golden Globes, two Critics' Choice Awards, and three SAG Awards. She's also known for the films The Unborn (2009), Patriot's Day (2017), James White (2015), Spies in Disguise (2019), and Beautiful Creatures (2013) and for portraying Rachel Posner in the Netflix series House of Cards, for which she was nominated for an Emmy.
The Movie DB adatlap | IMDb adatlap
---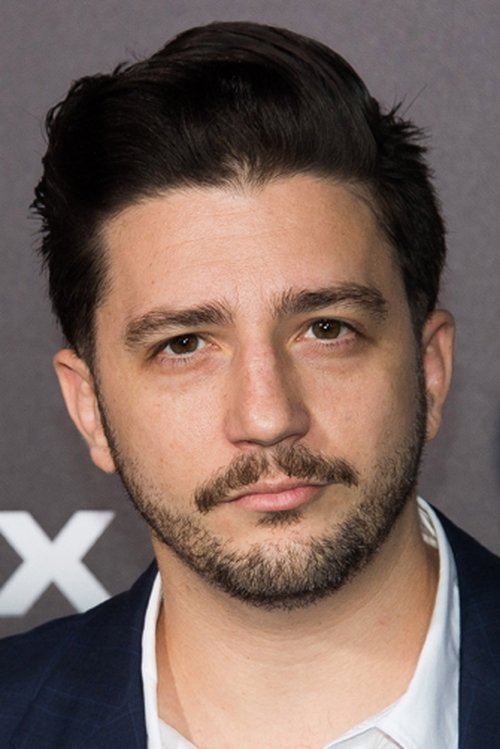 Alan Brockman szerepében:
John Magaro 1983-02-16 Akron, Ohio, U.S.
John Robert Magaro (born February 16, 1983) is an American actor. He starred in the films Not Fade Away and First Cow. He also had supporting roles in Unbroken, The Big Short, Carol, Overlord and the Netflix series Orange Is the New Black and The Umbrella Academy. He made his Broadway debut as Earl Williams, the escaped convict, in the hit revival of The Front Page in 2016.
The Movie DB adatlap | IMDb adatlap
---
Moe szerepében:
Gad Elmaleh 1971-04-19 Casablanca, Morocco
From Wikipedia, the free encyclopedia Gad Elmaleh (born April 19, 1971) is a French-Moroccan stand-up comedian and actor. His latest show is called Papa est en haut (Dad is upstairs). He has starred in several feature films, including Coco, Hors de prix, and La Doublure. Description above from the Wikipedia article Gad Elmaleh, licensed under CC-BY-SA, full list of contributors on Wikipedia.
The Movie DB adatlap | IMDb adatlap
---
Trooper szerepében:
Michael Rapaport 1970-03-20 New York City, New York, USA
American actor and a comedian Michael David Rapaport has acted in more than forty films since the early 1990s. For his television credits he's best known for his roles on the television series Boston Public, Prison Break, Friends, and The War at Home.  Rapaport has appeared in both dramatic and comedic roles on film and television. His movie performances include "Metro", "Deep Blue Sea", and "Higher Learning". Rapaport also had recurring roles on several television shows including: Friends, "The War at Home", "My Name is Earl" and "Prison Break". Rapaport is married to Nichole Beattie and they have two children, sons Julian Ali and Maceo Shane.
The Movie DB adatlap | IMDb adatlap
---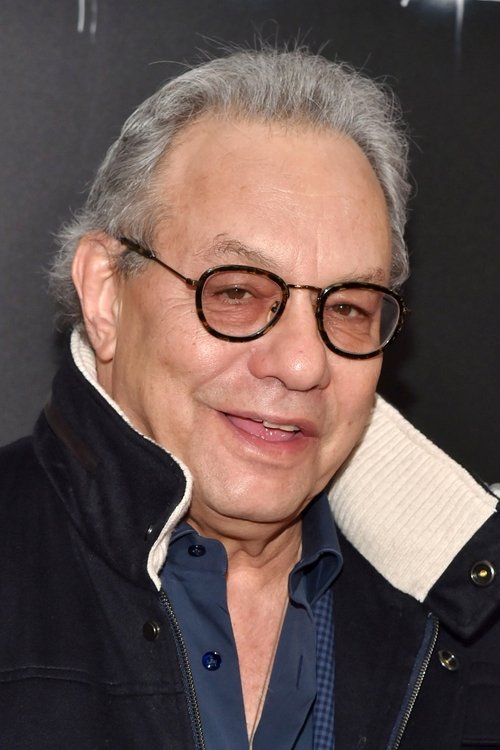 Al szerepében:
Lewis Black 1948-08-30 Silver Spring, Maryland, U.S.A.
Lewis Niles Black (born August 30, 1948) is an American stand-up comedian, author, playwright, social critic and actor. He is known for his comedy style, which often includes simulating a mental breakdown, or an increasingly angry rant, ridiculing history, politics, religion, trends and cultural phenomena. He hosted the Comedy Central series Lewis Black's Root of All Evil, and makes regular appearances on The Daily Show with Jon Stewart delivering his "Back in Black" commentary segment. When not on the road performing, he resides in Manhattan. He also maintains a residence in Chapel Hill, N.C. He is currently the spokesman for Aruba Tourism, appearing in television ads that aired in late 2009 and 2010. He was voted 51st of the 100 greatest stand-up comedians of all time by Comedy Central in 2004. Description above from the Wikipedia article Lewis Black, licensed under CC-BY-SA, full list of contributors on Wikipedia.
The Movie DB adatlap | IMDb adatlap
---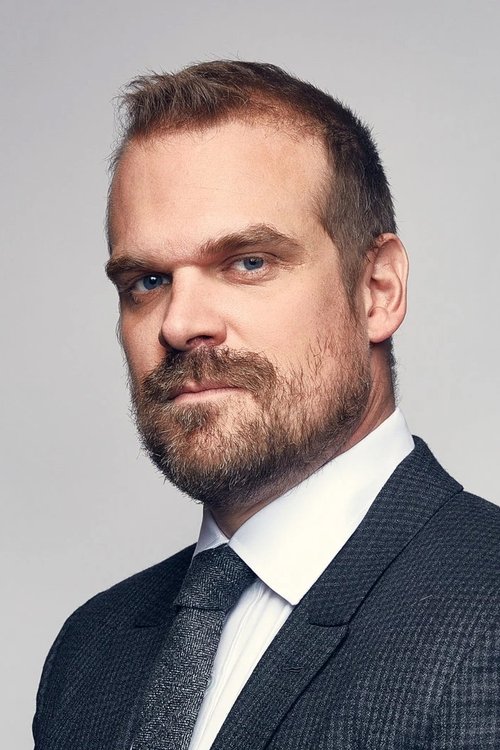 Vic szerepében:
David Harbour 1975-04-10 New York City, New York, USA
David Kenneth Harbour (born April 10, 1975) is an American actor. He gained recognition for his portrayal of Jim Hopper in the Netflix science fiction drama series Stranger Things (2016–present), for which he earned a Critics' Choice Television Award in 2018. For the role, he also received Primetime Emmy Award and Golden Globe Award nominations. Harbour had supporting roles in films such as Brokeback Mountain (2005), Quantum of Solace (2008), The Green Hornet (2011), End of Watch (2012), The Equalizer (2014), Black Mass (2015), Suicide Squad (2016) and Black Widow (2021). He portrayed the title character in the superhero film Hellboy (2019).
The Movie DB adatlap | IMDb adatlap
---
---
---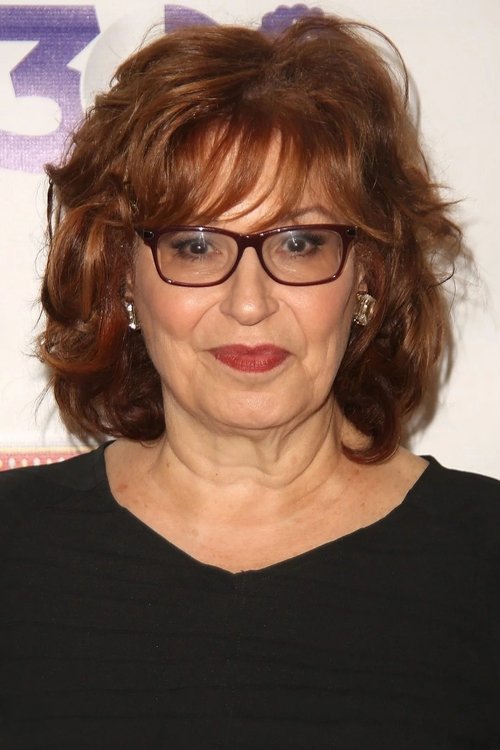 ---
Rita szerepében:
Sondra James ✝ 1939-07-21 New York, New York - 2021-09-12
Sondra James (July 21, 1939 - September 12, 2021) was an American sound coordinator and actress. She appeared in films such as the Oscar-winning film Joker (2019), Emma Seligman's directorial debut Shiva Baby (2020), and a very small role in Spider-Man: Homecoming (2017). She also did ADR voice casting for multiple films such as Wes Anderson's The Royal Tenenbaums (2001) and Mike Nichols' Closer (2004). On September 12th, 2021, she passed away in New York City after a five-month battle with lung cancer.
The Movie DB adatlap | IMDb adatlap