Jack Garrett szerepében:
Gary Sinise 1955-03-17 Blue Island, Illinois, USA
Gary Alan Sinise (born March 17, 1955) is an American actor, film director, humanitarian, and musician. Among other awards, he has won a Primetime Emmy Award, a Golden Globe Award, a Tony Award, and four Screen Actors Guild Awards. He has also received a star on the Hollywood Walk of Fame, and was nominated for an Academy Award. He has also received numerous awards and honors for his extensive humanitarian work and involvement with charitable organizations. He is a supporter of various veterans' organizations and founded the Lt. Dan Band (named after his character in Forrest Gump), which plays at military bases around the world. His acting career started on stage with the Steppenwolf Theatre Company in 1983 when he directed and starred in a production of Sam Shepard's True West for which he earned a Obie Award. He would later earn four Tony Award nominations including for his performances in The Grapes of Wrath and One Flew Over the Cuckoo's Nest. He earned the Tony Award's Regional Theatre Award alongside the Steppenwolf Theatre Company. He first starred in the film adaptation of John Steinbeck's classic novel Of Mice and Men which he also directed and produced. Sinise played George Milton alongside John Malkovich who played Lennie. One of his most well-known roles is as Lieutenant Dan Taylor in Forrest Gump (1994) for which he was nominated for the Academy Award for Best Supporting Actor. He also appeared in other feature films including Ron Howard's Apollo 13 (1995), Ransom (1996), Frank Darabont's The Green Mile (1999) and Impostor (2002). His television performances include Harry S. Truman in Truman  (1995), for which he won a Golden Globe, and the title role in the television film George Wallace, for which he received a Primetime Emmy Award. He had a leading role as Detective Mac Taylor in the CBS drama series CSI: NY (2004–13). From 2016 to 2017, he starred as Special Agent Jack Garrett in Criminal Minds: Beyond Borders. In 2017, he had a role on the Netflix series 13 Reasons Why. He has also been a narrator on multiple docuseries and documentaries.
The Movie DB adatlap | IMDb adatlap
---
Matthew Simmons szerepében:
Daniel Henney 1979-11-28 Carson City, Michigan, USA
Daniel Henney was born in Carson City, Michigan, to a Korean adoptee mother and Philip Henney, his American father of Irish descent. Daniel Henney started modeling in the U.S. in 2001 and worked in France, Italy, Hong Kong and Taiwan while attending college. After his debut in South Korea with an advertisement for the Amore Pacific's cosmetic "Odyssey Sunrise", he became a spokesperson for commercials with Jun Ji-hyun for Olympus cameras and Kim Tae-hee for Daewoo Electronics's Klasse air conditioners. Despite speaking no Korean, Henney became a household name through the South Korean hit TV drama, My Lovely Sam Soon, aka My Name is Kim Sam Soon. He played the role of Dr. Henry Kim, a surgeon who is devotedly in love with Hee-jin (played by Jung Ryeo-won). Sam Soon was the most popular Korean drama in 2005; although Henney was starring as the supporting actor, his performance and look was widely noticed. Henney then starred in another drama "Spring Waltz" in 2006. He later learned the language and appeared on a few variety shows, such as Family Outing. Henney was a part of an academic scandal in which many sources stated that he had an Economics degree from the University of Illinois at Chicago, while in actuality he had no college degree. Henney starred in his first feature film in Korea, "Seducing Mr. Perfect." His second film, "My Father," won multiple awards in South Korea and was actually the first time in that country's history that a foreigner swept all the major cinema awards in the Best New Actor category. In 2009, he portrayed Agent Zero in the film X-Men Origins: Wolverine. In the fall season of 2009, he played "Dr. David Lee" in the CBS television drama Three Rivers. In 2010, Henney returned to South Korea television for KBS2's The Fugitive: Plan B, alongside Rain and actress Lee Na-young. Henney is signed with DNA Models in New York under the celebrity-division.
The Movie DB adatlap | IMDb adatlap
---
Russ Montgomery szerepében:
Tyler James Williams 1992-10-09 Westchester County, New York, USA
Tyler James Williams (born October 9, 1992) is an American actor and rapper. He is best known for playing the title character on the UPN/CW sitcom Everybody Hates Chris, songwriter Cyrus DeBarge in the Disney Channel movie Let It Shine, and Noah on AMC's The Walking Dead. He has also appeared in films such as Detroit and The United States vs. Billie Holiday. He is a series regular on the workplace sitcom Abbott Elementary (2021-).
The Movie DB adatlap | IMDb adatlap
---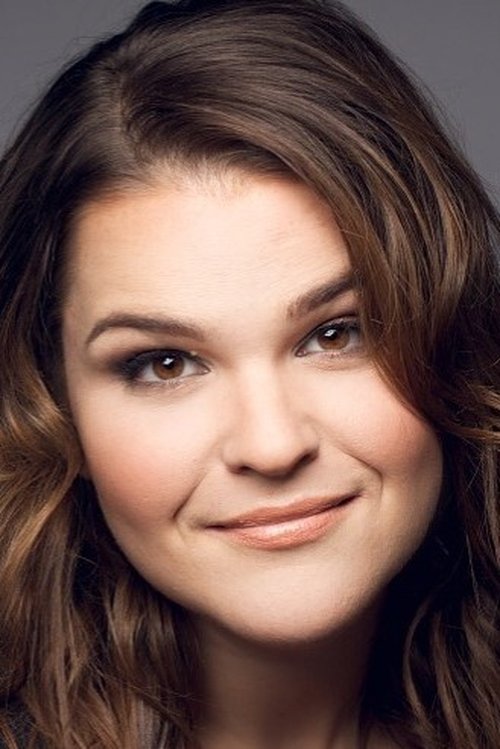 ---
Clara Seger szerepében:
Alana de la Garza 1976-06-18 Columbus, Ohio, USA
Alana De La Garza was born in Columbus, Ohio and later relocated to Texas, ultimately attending the University of Texas. After college, she moved to Orlando, Florida, landing roles in a number of independent films as well as commercials. Her work took her to New York, where she studied extensively under renowned acting instructor JoAnna Beckson. After getting her break as Rosa Santos on the daytime drama All My Children (1970), Alana moved to Los Angeles, a slew of guest spots followed. One of the most recognizable was her role as a con artist on the hit show Las Vegas (2003), followed by a series lead on the WB's The Mountain (2004). She starred in the romantic comedy Mr. Fix It (2006) opposite David Boreanaz and appeared on several episodes of CSI: Miami (2002). She joined the cast of Law & Order (1990) in June 2006 for several seasons and the moved to Law & Order: LA. She went on to star in the TV series Do No Harm (2013), Forever (2014), and Criminal Minds: Beyond Borders (2016). In 2019, she landed a major role on the TV series FBI and has appeared in several crossover episodes of its' spinoff series FBI: Most Wanted and FBI: International. She also narrated the true-crime series The FBI: Declassified (2020).
The Movie DB adatlap | IMDb adatlap