Jennifer Jareau szerepében:
A.J. Cook 1978-07-22 Oshawa, Ontario, Canada
Andrea Joy "A.J." Cook (born July 22, 1978) is a Canadian actress best known for her role as Supervisory Special Agent Jennifer "JJ" Jareau in the CBS crime drama Criminal Minds. She has also appeared in several Hollywood films including The Virgin Suicides, Out Cold, and Final Destination 2. Cook was born in Oshawa, Ontario, and spent most of her life growing up in Whitby, where she attended Anderson Collegiate Vocational Institute. Her father, Mike, is a teacher, and her mother, Sandra, works as a psychiatrist.She has three siblings, Nathan, Paul, and Angela. Cook is a member of The Church of Jesus Christ of Latter-day Saints.A dancer from age four,Cook began taking jazz, tap and ballet lessons. She danced competitively for many years, before deciding at the age of 16 that she wanted to try acting. On August 3, 2001, Cook married her long-time boyfriend, Nathan Andersen, whom she met in a film class at Utah Valley University. She later moved to Salt Lake City, Utahto be with him and currently resides in Los Angeles, California.In March 2008, it was reported that Cook and Andersen would be expecting their first child in October.Their son, Mekhai Allan Andersen, was born on September 13, 2008. Cook said "He's such a good baby. I feel so lucky that he's mine. My husband and I feel very blessed!"Mekhai made a brief appearance as Henry LaMontagne in Criminal Minds in Season 5 when Cook's character Jennifer Jareau was in a pharmacy buying children's medicine which leads to a breakthrough in the case the BAU was currently trying to solve.[13] He reprised the role of Henry in the Criminal Minds two-hour season seven finale in 2012. Cook and Andersen are also the owners of a Yorkshire Terrier named Zara.Cook was considered legally blind at an early age because of a severe astigmatism, but wore contacts to correct her vision. She eventually underwent surgery where a lens implant was used to correct the impairment.Cook is best friends with actress Meghan Ory. Description above from the Wikipedia article A. J. Cook (actress), licensed under CC-BY-SA, full list of contributors on Wikipedia.
The Movie DB adatlap | IMDb adatlap
---
David Rossi szerepében:
Joe Mantegna 1947-11-13 Chicago, Illinois, USA
​From Wikipedia, the free encyclopedia Joseph Anthony "Joe" Mantegna, Jr. (born November 13, 1947) is an American actor, producer, writer and director. He is best known for his roles in box-office hits such as Three Amigos (1986), The Godfather Part III (1990), Forget Paris (1995) and Up Close & Personal (1996). He currently stars in the CBS television series Criminal Minds as FBI Special Agent David Rossi. Mantegna has gained Emmy Award nominations for his roles in three different miniseries, The Last Don (1997), The Rat Pack (1999) and The Starter Wife (2007). Mantegna served as executive producer for various movies and television movies, such as Corduroy (1984), Hoods (1998), and Lakeboat (2000), which he also directed. On television, Mantegna starred in the short lived series First Monday (2002) and Joan of Arcadia (2003–2005). Since the 1991 episode "Bart the Murderer", Mantegna has had a recurring role on the animated comedy series The Simpsons as mob boss Fat Tony, reprising the role in The Simpsons Movie (2007). He also played Robert B. Parker's fictional detective Spenser in three made-for-TV movies between 1999 and 2001. Description above from the Wikipedia article Joe Mantegna, licensed under CC-BY-SA, full list of contributors on Wikipedia.
The Movie DB adatlap | IMDb adatlap
---
---
Matt Simmons szerepében:
Daniel Henney 1979-11-28 Carson City, Michigan, USA
Daniel Henney was born in Carson City, Michigan, to a Korean adoptee mother and Philip Henney, his American father of Irish descent. Daniel Henney started modeling in the U.S. in 2001 and worked in France, Italy, Hong Kong and Taiwan while attending college. After his debut in South Korea with an advertisement for the Amore Pacific's cosmetic "Odyssey Sunrise", he became a spokesperson for commercials with Jun Ji-hyun for Olympus cameras and Kim Tae-hee for Daewoo Electronics's Klasse air conditioners. Despite speaking no Korean, Henney became a household name through the South Korean hit TV drama, My Lovely Sam Soon, aka My Name is Kim Sam Soon. He played the role of Dr. Henry Kim, a surgeon who is devotedly in love with Hee-jin (played by Jung Ryeo-won). Sam Soon was the most popular Korean drama in 2005; although Henney was starring as the supporting actor, his performance and look was widely noticed. Henney then starred in another drama "Spring Waltz" in 2006. He later learned the language and appeared on a few variety shows, such as Family Outing. Henney was a part of an academic scandal in which many sources stated that he had an Economics degree from the University of Illinois at Chicago, while in actuality he had no college degree. Henney starred in his first feature film in Korea, "Seducing Mr. Perfect." His second film, "My Father," won multiple awards in South Korea and was actually the first time in that country's history that a foreigner swept all the major cinema awards in the Best New Actor category. In 2009, he portrayed Agent Zero in the film X-Men Origins: Wolverine. In the fall season of 2009, he played "Dr. David Lee" in the CBS television drama Three Rivers. In 2010, Henney returned to South Korea television for KBS2's The Fugitive: Plan B, alongside Rain and actress Lee Na-young. Henney is signed with DNA Models in New York under the celebrity-division.
The Movie DB adatlap | IMDb adatlap
---
Tara Lewis szerepében:
Aisha Tyler 1970-09-18 San Francisco, California, USA
Aisha N. Tyler (born September 18, 1970) is an American actress, stand-up comedian, and author, known for her regular role in the first season of Ghost Whisperer and voicing Lana Kane in Archer, as well as her recurring roles in Friends, CSI: Crime Scene Investigation and Talk Soup. Description above from the Wikipedia article Aisha Tyler, licensed under CC-BY-SA, full list of contributors on Wikipedia.
The Movie DB adatlap | IMDb adatlap
---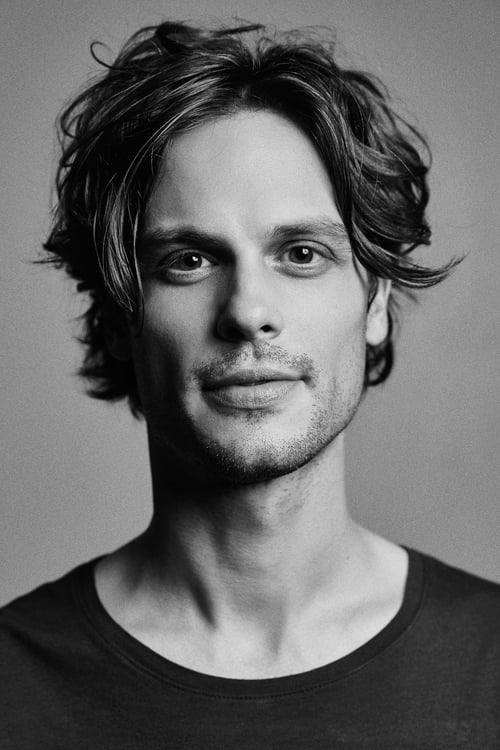 Spencer Reid szerepében:
Matthew Gray Gubler 1980-03-09 Las Vegas, Nevada, USA
Matthew Gray Gubler (born March 9, 1980) is an American actor, director, fashion model and painter. He is best known for his role as criminal profiler Dr. Spencer Reid in the CBS television show Criminal Minds (2005–present), of which he has also directed ten episodes. Gubler has appeared in The Life Aquatic with Steve Zissou, (500) Days of Summer, Life After Beth, Suburban Gothic, and as the voice of Simon in Alvin and the Chipmunks and its three sequels. Description above from the Wikipedia article Matthew Gray Gubler, licensed under CC-BY-SA,full list of contributors on Wikipedia.
The Movie DB adatlap | IMDb adatlap
---
Penelope Garcia szerepében:
Kirsten Vangsness 1972-07-07 Pasadena, California, USA
Kirsten Simone Vangsness (born July 7, 1972) is an American actress. She graduated from Cerritos High School in Cerritos, California in June 1990. She is currently appearing on the CBS drama series Criminal Minds as FBI Technical Analyst Penelope Garcia, as well as the spin-off, Criminal Minds: Suspect Behavior, which premiered on February 16, 2011. Description above from the Wikipedia article Kirsten Vangsness, licensed under CC-BY-SA,full list of contributors on Wikipedia.
The Movie DB adatlap | IMDb adatlap
---
Emily Prentiss szerepében:
Paget Brewster 1969-03-10 Concord, Massachusetts, USA
Paget Valerie Brewster, born March 10, 1969, is an American actress and singer. She was first recognized for her recurring role as Kathy on the fourth season of the NBC sitcom Friends. Her breakthrough role came as FBI Supervisory Special Agent Emily Prentiss on the crime drama Criminal Minds, on which she appeared regularly from 2006 to 2012, and then returned to for guest appearances, before returning regularly in 2016. Her other roles include voicing Elise and Mr. Mumbles on Dan Vs., Frankie Dart on the final season of Community, the voice of Birdgirl in Harvey Birdman, Attorney at Law, Sara Kingsley on the Fox sitcom Grandfathered, and voicing Donald Duck's twin sister Della in the 2017 series of DuckTales, marking the first animated appearance of the character. ​From Wikipedia, the free encyclopedia
The Movie DB adatlap | IMDb adatlap