Spike Spiegel / Ein (voice) szerepében:
Koichi Yamadera 1961-06-17 Shiogama, Miyagi Prefecture, Japan
Koichi Yamadera is a Japanese voice actor and radio personality, known for voicing Jim Carrey and Eddie Murphy in the Japanese language releases of their respective films. In 2006, he divorced voice actress Mika Kanai.
The Movie DB adatlap | IMDb adatlap
---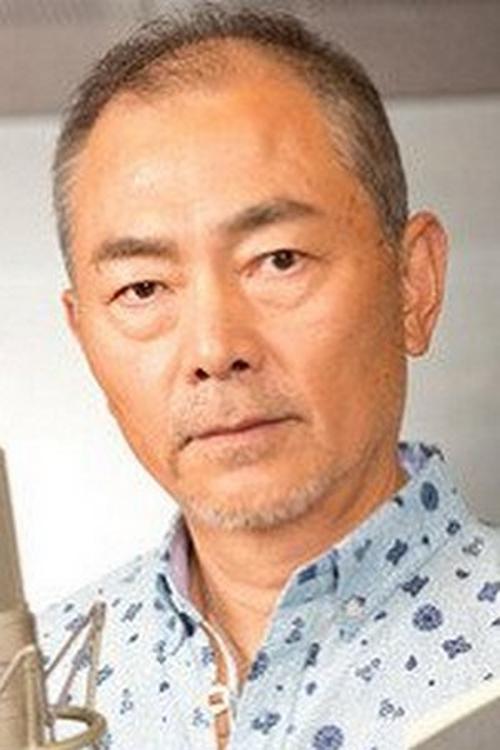 Jet Black (voice) szerepében:
Unsho Ishizuka ✝ 1951-05-16 Katsuyama, Fukui Prefecture, Japan - 2018-08-17
Unsho Ishizuka, born as Yukinori Ishizuka, was a Japanese voice actor, narrator and actor affiliated with Aoni Production.
---
Faye Valentine (voice) szerepében:
Megumi Hayashibara 1967-03-30 Tokyo, Japan
Megumi Hayashibara (林原 めぐみ, Hayashibara Megumi, born March 30, 1967) is a Japanese voice actress, singer, radio personality, and lyricist from Tokyo. She is currently affiliated with Aksent. Her nicknames include: Megu-san, Megu-nee, Bara-san, Kakka, and Daijin. She is best known for her roles in Ranma ½ (as Ranma Saotome (female voice)), Neon Genesis Evangelion (as Rei Ayanami), Cowboy Bebop (as Faye Valentine), Slayers (as Lina Inverse), Detective Conan (as Ai Haibara), Pokémon (as Musashi/Jessie of Team Rocket), All Purpose Cultural Catgirl Nuku Nuku (as Atsuko Natsume and her counterpart Atsuko Higuchi from the OVA Nuku Nuku Dash!) and Shaman King (as Anna Kyoyama). She is also a fully qualified and registered nurse.
The Movie DB adatlap | IMDb adatlap
---
Edward Wong Hau Pepelu Tivruski IV (voice) szerepében:
Aoi Tada 1981-07-03 Tokyo, Japan
Aoi Tada (多田葵 Tada Aoi?, born 3 July 1981 in Tokyo) is a Japanese singer and former voice actress. She formerly belonged to Gekidan Himawari. She also performed an insert song to the series, "Wo Qui Non Coin". In March 2005, she signed on to Moon-Bunny Entertainment and began her singer-songwriting career. She has performed the theme songs for Gunslinger Girl: Il Teatrino and Angel Beats!. She is also affiliated with the group Veil.[1] She is credited for her Veil-related songs as Veil ∞ Aoi.
The Movie DB adatlap | IMDb adatlap