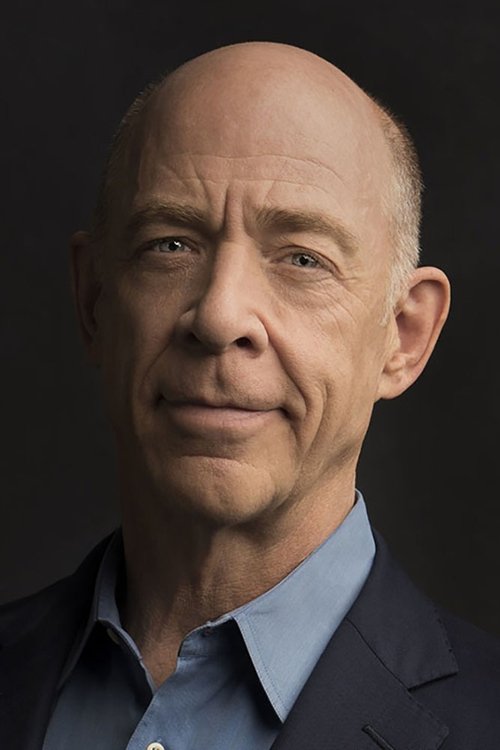 Howard Silk szerepében:
J.K. Simmons 1955-01-09 Detroit, Michigan, USA
Jonathan Kimble Simmons (born January 9, 1955) is an American actor. He has been cited as one of the greatest contemporary character actors, and has appeared in over 200 film and television roles since his debut in 1986. He is an Academy Award, BAFTA Award, Golden Globe Award, Screen Actors Guild Award, and Critics Choice Award winner, among other accolades. His film roles include J. Jonah Jameson in Sam Raimi's Spider-Man trilogy (2002–2007), tobacco industry executive B.R. in Thank You for Smoking (2005), Mac MacGuff in Juno (2007), music instructor Terence Fletcher in Whiplash (2014), Bill in La La Land (2016), William Frawley in Being the Ricardos (2021), and Commissioner James Gordon in the DC Extended Universe films Justice League (2017), Zack Snyder's Justice League (2021), and Batgirl (2022). He reprised his role as Jameson in various Marvel media unrelated to the Sam Raimi trilogy, including multiple animated series and the Marvel Cinematic Universe/Sony's Spider-Man Universe films Spider-Man: Far From Home (2019), Venom: Let There Be Carnage, and Spider-Man: No Way Home (both 2021), and the web series TheDailyBugle.net (2019; 2021). On television, he is known for playing Dr. Emil Skoda on the NBC series Law & Order, white supremacist prisoner Vernon Schillinger on the HBO series Oz, and Assistant Police Chief Will Pope on TNT's The Closer. From 2017 to 2019, he starred as Howard Silk in the Starz series Counterpart. He has also appeared in a series of commercials for Farmers Insurance and starred in the third season of the IFC comedy series Brockmire. In 2020, he had recurring roles on the miniseries Defending Jacob and The Stand. As a voice artist, he is known for voicing Cave Johnson in the video game Portal 2 (2011), Tenzin in The Legend of Korra (2012–2014), Stanford "Ford" Pines in Gravity Falls (2015–2016), Kai in Kung Fu Panda 3 (2016), Mayor Leodore Lionheart in Zootopia (2016), the titular character in Klaus (2019), Pig Baby in Season 4 of the HBO Max animated series Infinity Train (2021), and Nolan "Omni-Man" Grayson in the Amazon Prime action animated series Invincible (2021). He has been the voice of the Yellow M&M since 1996.
The Movie DB adatlap | IMDb adatlap
---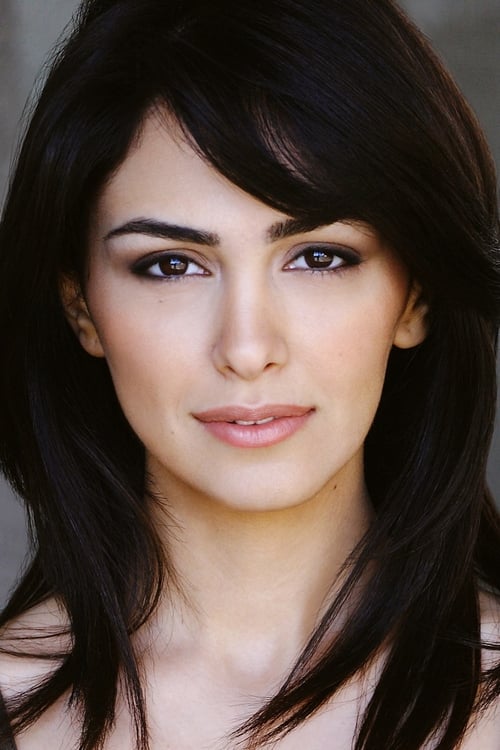 Clare szerepében:
Nazanin Boniadi 1980-05-22 Tehran, Iran
Nazanin Boniadi was born in Tehran, Iran, at the height of the Iranian Revolution; her parents relocated to London shortly thereafter. She performed violin and ballet as a young girl. She attended a private high school and later moved to the United States where she earned a bachelor's degree, with honors, in biological sciences from the University of California, Irvine. At UCI, she won the Chang Pin-Chun Undergraduate Research Award for molecular research involving cancer treatment and heart transplant rejection. She was also Assistant Editor-in-Chief of MedTimes, UCI's undergraduate medical newspaper. Nazanin Boniadi is rapidly making her mark in both film and television. She co-starred as CIA analyst Fara Sherazi on seasons three and four of the Emmy and Golden Globe award-winning drama Homeland (2011), for which she shared a 2015 SAG Award nomination in the Outstanding Performance by an Ensemble in a Drama Series category. Boniadi appeared in the 2016 MGM-Paramount remake of Ben-Hur. Directed by Timur Bekmambetov, the film stars Ms. Boniadi in the female lead role of Esther opposite Jack Huston, Morgan Freeman and Toby Kebbell. She will next appear in a leading role opposite Armie Hammer and Dev Patel in Anthony Maras's Hotel Mumbai. Among her many television credits, Boniadi portrayed Nora, a relatively longstanding love interest to Neil Patrick Harris's Barney Stinson, in seasons six and seven of How I Met Your Mother (2005). She also appeared as the notorious Adnan Salif in season three of Shonda Rhimes' hit political drama Scandal (2012). She will next star alongside J.K. Simmons in the original Starz series Counterpart (2017), created by Justin Marks and Executive Produced by Morten Tyldum. On film, Boniadi appeared as Amira Ahmed in Jon Favreau's Iron Man (2008) and portrayed a young mother, Elaine, in Paul Haggis' The Next Three Days (2010). She also has several independent features to her credit. Born in Tehran at the height of the Iranian Revolution, Boniadi's parents relocated to London, England, shortly thereafter, where she was raised with an emphasis on education. While she was involved in theatre early in life, Boniadi later decided she wanted to become a physician. She moved to the United States at the age of 19 to attend the University of California, Irvine, where she received her Bachelor's Degree, with Honors (Dean's Academic Achievement and Service Award) in Biological Sciences, and won the "Chang Pin Chun" Undergraduate Research Award for her work in heart-transplant rejection and cancer research. Switching gears to pursue her first love, Boniadi then decided to study acting, which included training in Contemporary Drama at the Royal Academy of Dramatic Arts in London under the supervision of dramaturge Lloyd Trott. Boniadi is fluent in both English and Persian. She is a dedicated human rights activist. Boniadi served as a spokesperson for Amnesty International USA (AIUSA) 2009-2015, and continues to partner with the non-profit as an AIUSA Artist of Conscience.
The Movie DB adatlap | IMDb adatlap
---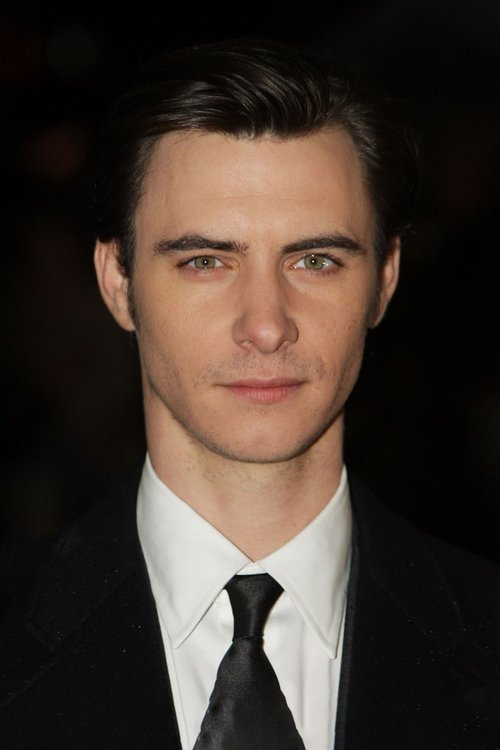 Peter Quayle szerepében:
Harry Lloyd 1983-11-17 London, England, UK
Harry Lloyd (born 17 November 1983) is an English actor. He played Will Scarlet in the first two seasons of the BBC drama Robin Hood which began in 2006. Description above from the Wikipedia article Harry Lloyd, licensed under CC-BY-SA, full list of contributors on Wikipedia.
The Movie DB adatlap | IMDb adatlap
---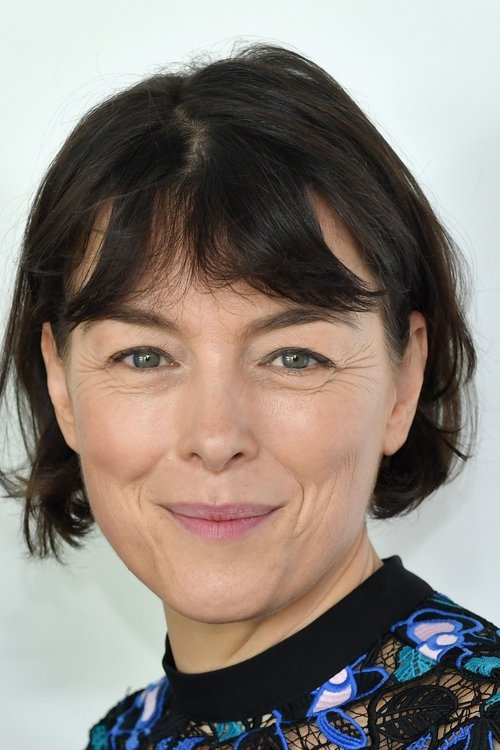 Emily Burton Silk szerepében:
Olivia Williams 1968-07-26 Camden Town, London, England, UK
Olivia Haigh Williams (born 26 July 1968) is an English film, stage and television actress who has appeared in British and American films. Description above from the Wikipedia article Olivia Williams, licensed under CC-BY-SA, full list of contributors on Wikipedia
The Movie DB adatlap | IMDb adatlap
---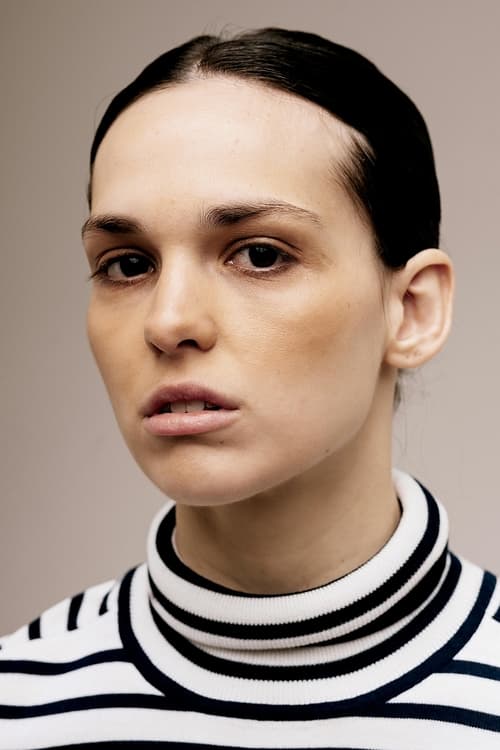 ---
---
Naya Temple szerepében:
Betty Gabriel 1981-01-06 Washington, District of Columbia, USA
Betty Gabriel is an American stage, film and television actress. She holds a BA in Animal Science from Iowa State University, Ames, and graduated from The Juilliard School in New York City, New York, USA.
The Movie DB adatlap | IMDb adatlap
---
Yanek szerepében:
James Cromwell 1940-01-27 Los Angeles, California, USA
James Oliver Cromwell (born 27 January 1940) is an American film and television actor, probably best known for his role as Dr. Zefram Cochrane in Star Trek: First Contact. He has been nominated for an Oscar, three Emmy Awards, and four Screen Actors Guild Awards during his career. Cromwell was born in Los Angeles, California and was raised in Manhattan, New York. He was adopted by actress Kay Johnson and actor, director and producer John Cromwell, who was blacklisted during the McCarthy era. He was educated at The Hill School, Middlebury College and Carnegie Institute of Technology (now Carnegie Mellon University), where he studied engineering. Like both his parents, he was drawn to the theater, doing everything from Shakespeare to experimental plays. He has long been an advocate of leftist causes. In an October 2008 interview, he strongly attacked the Republican Party and the George W. Bush administration, saying their controversial foreign policy would "either destroy us or the entire planet." He became a vegetarian in 1974 after seeing a stockyard in Texas and experiencing the "smell, terror and anxiety." He became an ethical vegan while playing the character of Farmer Hoggett in the movie Babe in 1995. He frequently speaks out on issues regarding animal cruelty for PETA, largely the treatment of pigs. Cromwell was married to Anne Ulvestad from 1976 to 1986. They had three children. He married his second wife, Julie Cobb, on 29 May 1986.
The Movie DB adatlap | IMDb adatlap